This article may contain affiliate links; if you click on a shopping link and make a purchase I may receive a commission. As an Amazon Associate, I earn from qualifying purchases. 
I walked on my toes as a child (and still as an adult when I am tired), and it built up muscles in unusual places. In high school while all my friends were sporting their Doc Marten boots, I had to settle for the shoe for it was the only style that fit. Right after college I found a pair of wide calf boots at a now-defunct store similar to DSW. They were a classic knee-high black leather boot that could actually zip, but by the end of the day I had big red welts down the zipper line and would often end up with bruises on my ankle bones from how tight they were. I didn't care, it was the first time I could wear boots and I dealt with the pain… until the zipper busted on one boot and the price to repair was more expensive than a new pair.
I tried buying other wide calf boots, but they never fit over my ankles and shins. I took a pair I adored to a cobbler to see if they could stretch them, but they said they couldn't do it to the extent that my legs needed it. Considering the girth was needed below the calf, it was impossible to put in an elastic gusset and not ruin the actual style of the boot.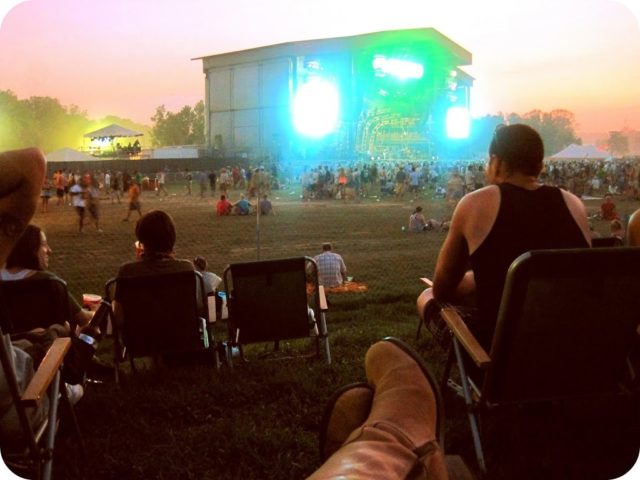 Me & my DUO boots at Bonnaroo 2011
As you know, I have a pair of DUO boots and I positively adore them. For the first time in my life, I had a pair of boots that fit over not only my wide calves, but my wide shins and ankles. I wanted a pair of Frye Harness boots, and the Bern boot from DUO was a similar style that comfortably slide over not just my calves, but my entire lower leg. I have worn these boots to DEATH – they have been reheeled twice, the insoles replaced yearly. Each spring I use a leather waterproofing spray on them. I have worn them to work, and also to every music festival and outdoor concert I have attended. And now, they are about ready to kick the bucket (or be reserved ONLY for events like Bonnaroo).
Do note, DUO is based out of the UK, so delivery isn't all that simple to the US. The boots come through customs, cost about $40 to ship, and require a signature upon delivery. If you're not there when they are delivered, you and only you can go to the post office (with your driver's license) to pick up the package. On top of that, if what you purchase isn't right, you will have to fork over at least $40 to ship the boots back.
I was so pleased with my DUO Bern boots, I decided to order another pair (the Toledo). They took almost three weeks to arrived, came to my house when no one was home, so it took another week before I could get to the post office and claim them. And then they didn't fit. While they would have most likely fit comfortably around my wide calves, they wouldn't zip over my ankle bone. I contacted DUO, they offered to do an exchange that if I paid to return them, they would ship the replacement pair for free. I asked them for suggestions and they told me to order the Imperia (no longer available online), which ran wider in the calf (they asked me to send more measurements but I never did).
The boots were backordered, and when they arrived (this time to my office so I knew someone would be there to sign for them), I was on bedrest. I didn't get the boots until two months later when I was back from maternity leave… and they didn't fit. By this time, it was too late to return them to DUO. I kept them for a year, thinking with the loss of baby weight my legs would shrink enough for them to fit, but they never did and I ended up selling them on eBay at a loss.
Since then, I have tried other companies for wide calf boots but none seem to fit me in the lower calf/shin/ankle area. If I do find a pair that will zip up, I fear they will bruise me like that pair I had over a decade ago. Many wide calf boots aren't of the best quality – sub-par suedes, tough leathers, and weird details that just make the boots look cheap. Like my DUO Bern boots, I want a pair of well-crafted classic boots that will look fantastic now, and years from now.
So I have decided to go back to DUO, and this time with proper measurements of all parts of my leg. I know from my Bern boots (and seeing the Toledo, Ravenna and Imperia in person) that the quality can't be beat – soft gorgeous leather stitched to leather soles; details that are elegant and classic and not at all cheesy. Features you don't notice are lacking on other wide calf boots until you try DUO – things like metal zippers in place of plastic, hidden elastic gussets behind more leather, soft boot shaft interiors and edges that don't dig into the skin.
For my next pair of boots, I want a classic riding style. Essentially, I want my DUO Bern boot but knee-high, and possibly with a slightly higher heel. Very simple, very classic, wearable with skinny jeans or a skirt. And this time, I want them in black. I contacted DUO by email with my history of boots with them, and what I desired in a new boot. In less than 24 hours, I received this email in response:
Dear Alison,

Thank you for your email and your interest in our products. I am glad that you are happy with your Bern Boots. It is true that they are a great pair of Boots which have definitely become a classic at DUO.

Now, if you are looking for another pair to fit you as well as these but a bit longer, I would suggest you to have a look at the Catalonia on our website. http://www.duoboots.com/products/boots/detail/calf_fitted_boots/catalonia/1095/colour/38-tan_rustic_leather/
These have also been very popular. However, if you would like to give me your ankle, leg and calf measurements as well as your shoe size, I could advise you with more precision.

I remain at your service.
Best regards, Virginie Ortuno
Customer Service Advisor
enquiries@duoboots.com

International 0044 1373 468180

0845 070 5588>
duoboots.com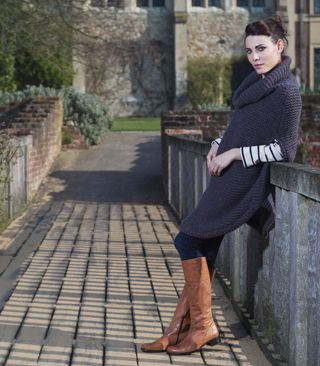 How fantastic of service is that? The Catalonia from the images, description and reviews sounds like utter perfection for me and my big ankles. However, to be safe I am going to measure my ankle, shins, and calves and send it in to DUO for a more precise recommendation. Now is a great time to shop from DUO because they are having free international shipping (though NOT free returns). Any time someone asks me about DUO, I tell them to take advantage of their great customer service – send them measurements, heck send them photos of your legs. Use the tools available to get the most perfect fit, and most perfect boot for you. While I have contacted DUO in the past, I never sent them measurements. Because of this, I have been burned.
Have you ordered from DUO lately? How was your experience? By the way I will be sure to have a post once I receive my new boots!
Note: DUO does not know I am writing this post. I am not receiving any compensation for this post or future reviews of this company and their products.
Follow Me | Twitter | Facebook