This article may contain affiliate links; if you click on a shopping link and make a purchase I may receive a commission. As an Amazon Associate, I earn from qualifying purchases. 
Fashion magazines always show trends before they hit the stores. I can recall freezing in my house; the heat was on but the cold was so intense outside I was still shivering though in a ski cap, wool socks in wool slippers, and swathed in fleece. I flipped through a magazine, can't recall which glossy now, but I can recall what the pages held. Shiny, almost waxed denim in a very blue hue. Yellow stitching, and lots of it from side seams to topstitching on self-belts and collars. Waists up to the ribcage, butterfly collars, and culottes.
Barf.
Maybe it's because I was born in the '70s, owned Jordache and Gloria Vanderbilt in the '80s, switched to Guess? Ankle-zips and oversized CK Jeans in the '90s but I can't imagine wearing denim that looked like what my mother wore in Instamatic photos from my infancy. It looked like a costume, so unwearable, a trend I had no desire revisiting.
But with all fashion trends, once it has trickled down to the mall it has become more wearable. And the current denim trend? I am all over it. While there is plenty that looks very dated (excuse me, VINTAGE), and a lot that looks like a 1980's kindergarten teacher, I'm still finding many denim pieces that are flattering, wearable, and have style that will look on trend this spring and summer and still look chic a year from now. My favorites:
Denim Dresses
I wore a calf-length denim dress for the first day of school 8th grade. It was subtly acid washed, snaps down the front, and those loops to hold up the cuffed sleeves. I paired it with a wide leather belt and ankle boots. Looking back, I could wear that very outfit today and look fashionable. While I don't plan to revisit acid washed denim, I do love the look of denim dresses. Style with pumps and a polished leather belt for the office, slip on some sandals and a turquoise necklace for the weekend.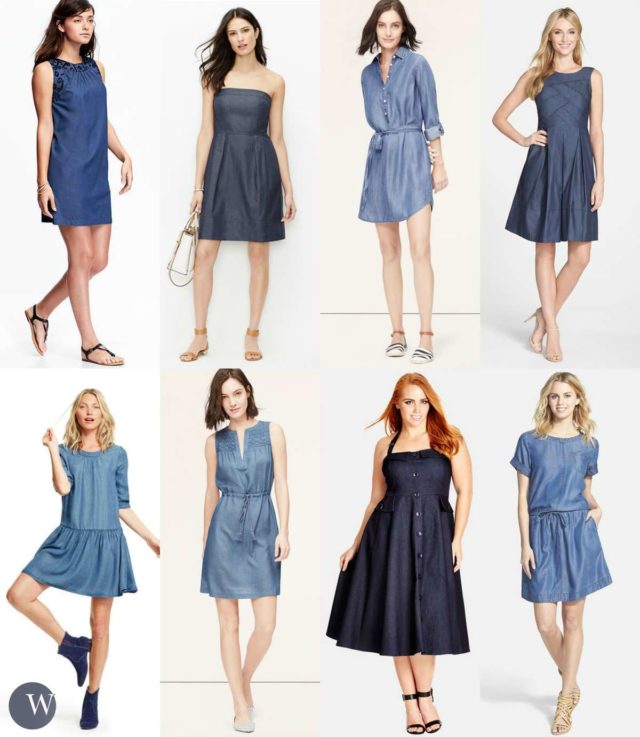 Denim Jumpsuits
A decade ago I saw a photo of a woman online in denim coveralls. They were perfectly rolled at the arms and legs, the collar popped, and she styled it with the craziest platform ankle boots. I printed out that photo as inspiration and searched high and low on eBay, in thrift stores, and boutiques for something similar. Now it's 2015 and you can find denim coveralls, jumpsuits, overalls, and rompers in every wash, rinse, and style imaginable.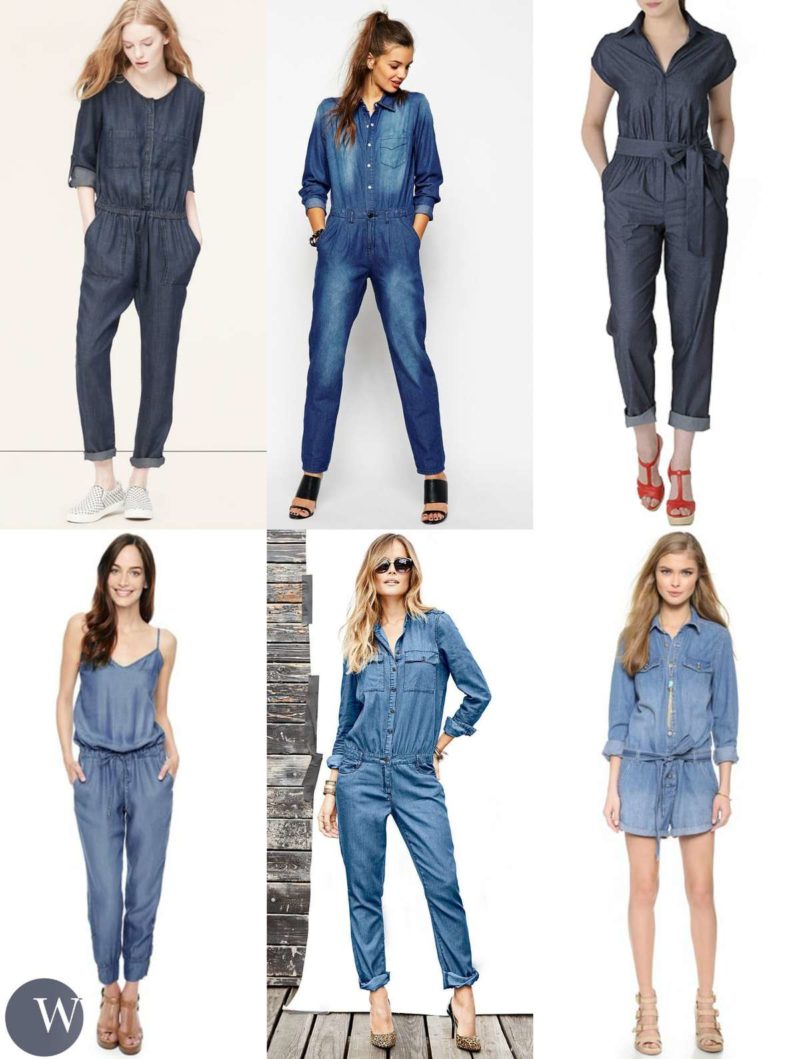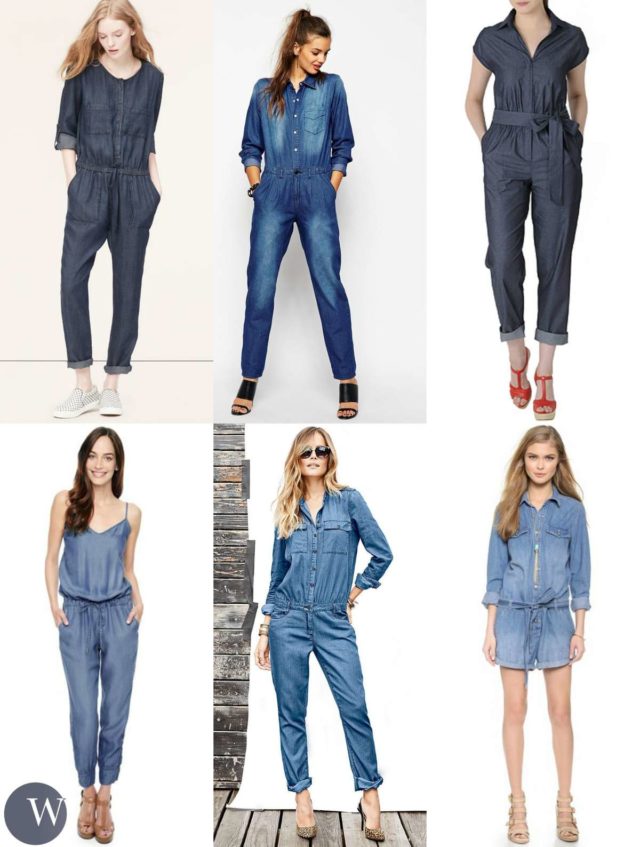 Denim Tops
It's likely you have a denim or chambray shirt somewhere in your closet. A few years ago you may have paired it with a floral pleated skirt, a sequined mini, or something flippy and made of lace. This season, consider pairing it with more denim for a fresh look on the old standby. Ignore the old rules about denim on denim or having to contrast washes; in 2015 anything goes. And speaking of anything, denim now comes in all shapes and silhouettes for tops: shells, bustiers, tunics, halter tops, wraps, and more. The key is to steer clear from anything too Southwest or Country – denim this season is either crisp and chic or edgy and inspired by street style.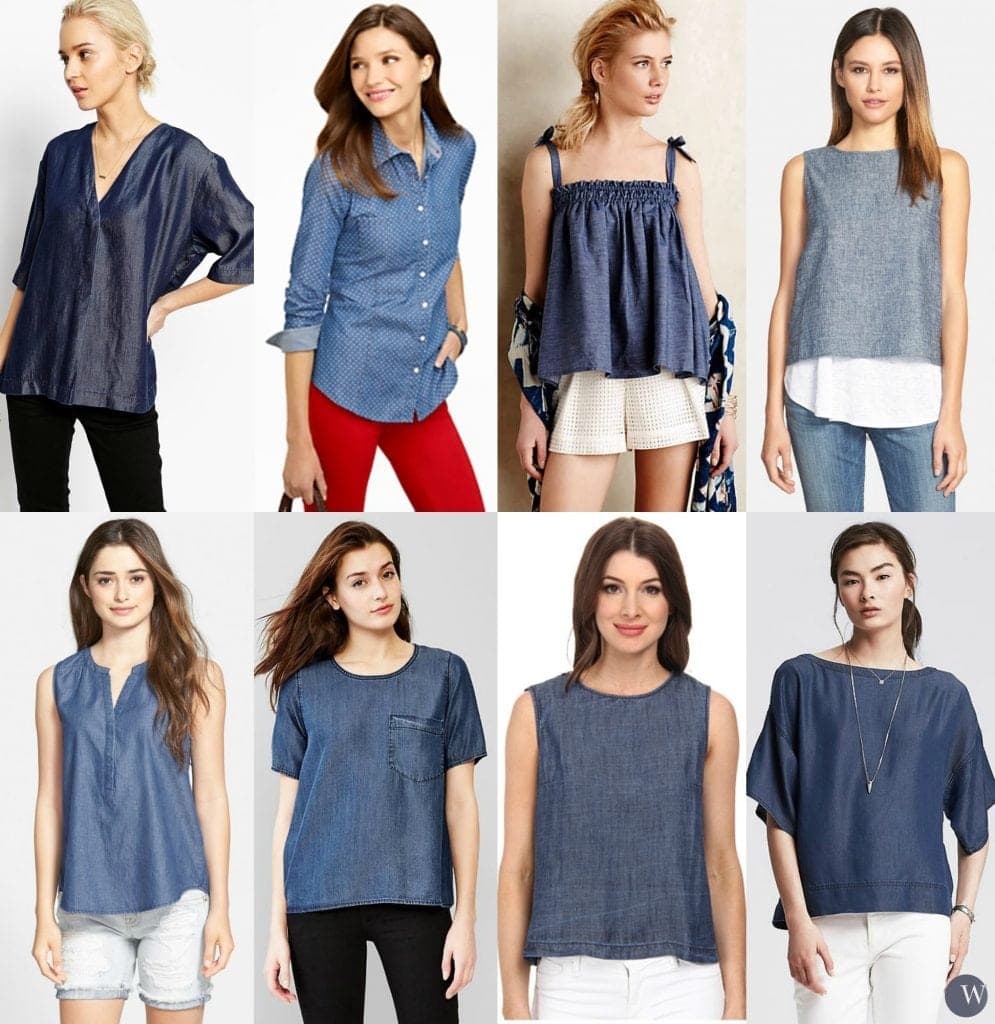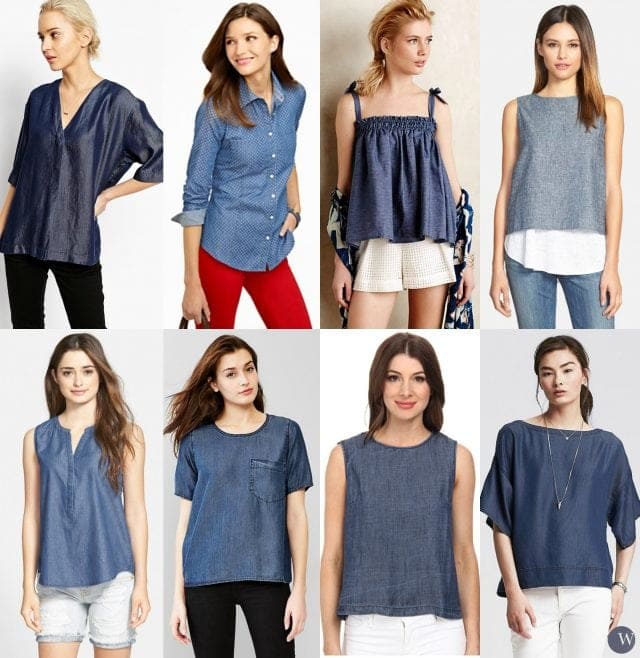 Denim Skirts
If you have a denim pencil skirt from a few seasons ago, pull that baby out and wear it this year with pride. However, not every denim skirt from your past may pass muster. As mentioned with the tops, edgy or elegant denim is hot, cowgirl vibes are not. Consider a sleek pencil or wiggle skirt, a high waist, a bit of distressing, a deep dark rinse or an ultra-faded hue.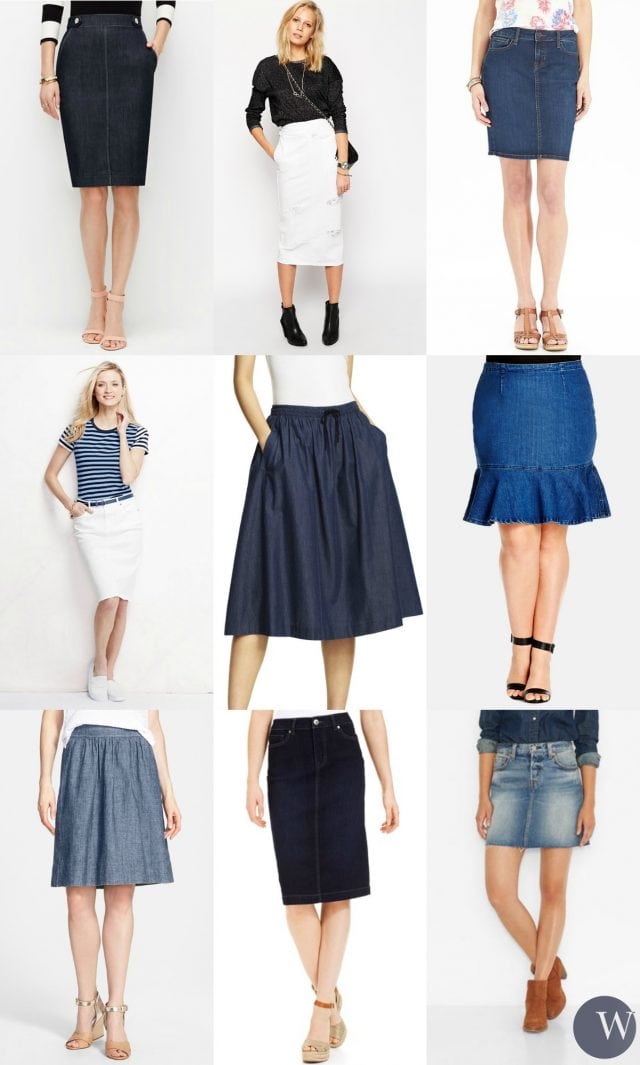 Shop the Post: