This article may contain affiliate links; if you click on a shopping link and make a purchase I may receive a commission. As an Amazon Associate, I earn from qualifying purchases.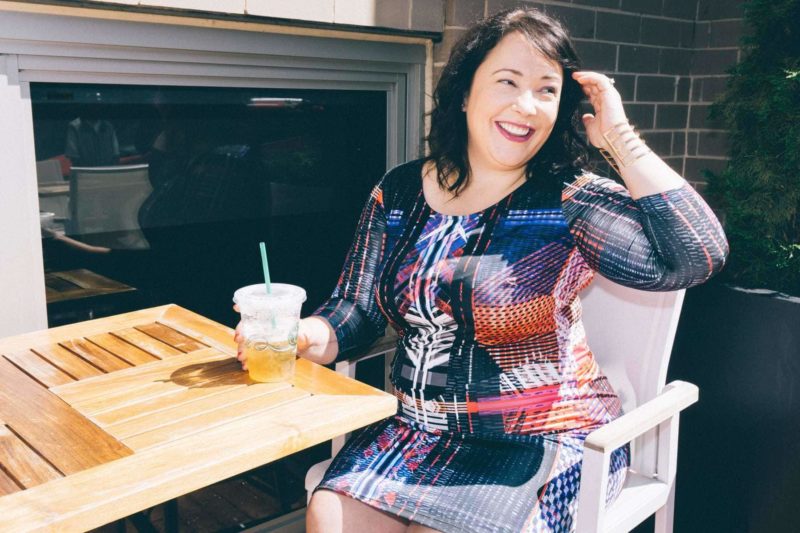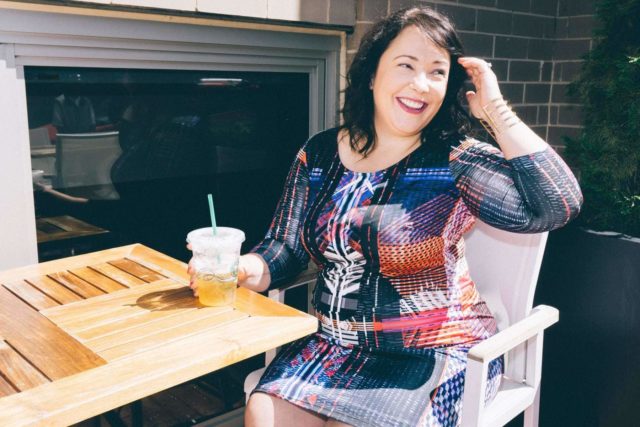 A couple weeks ago, Gwynnie Bee came to DC for a stop on their Inspired By You Tour. This is such a cool concept; Gwynnie Bee connects with members in a city, gives them a chance to check out the upcoming collection, lets the members be models for a day. Gwynnie Bee is awesome for how they really are inspired by their members, listen to them, and grown and develop as a company because of that feedback.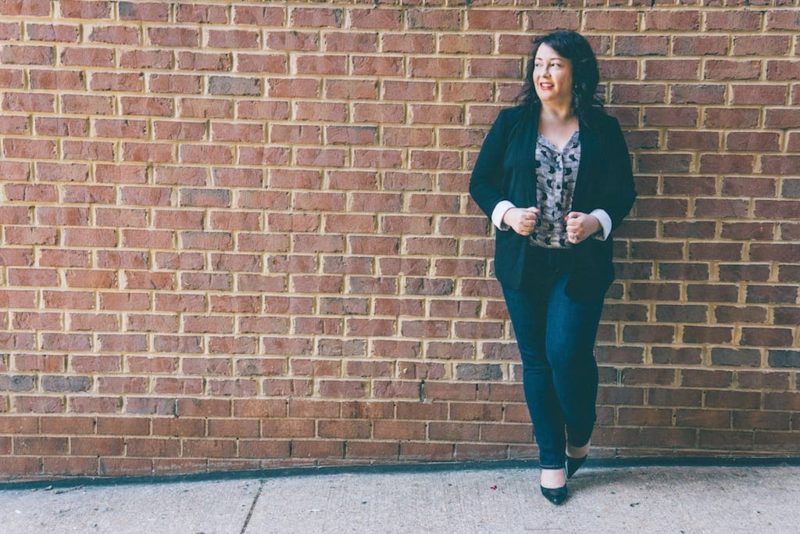 Gwynnie Bee set up at the Hotel Palomar in Dupont Circle where a gorgeous suite was full of fall fashion. We members got to try on as much as we wanted, and when we decided what we liked best, we could pick accessories, get our makeup done, and have a professional photographer take pictures of us around the hotel and city. Since we had an early glimpse of the new collection, we also took time to enter detailed reviews on the Gwynnie Bee site to help fellow members.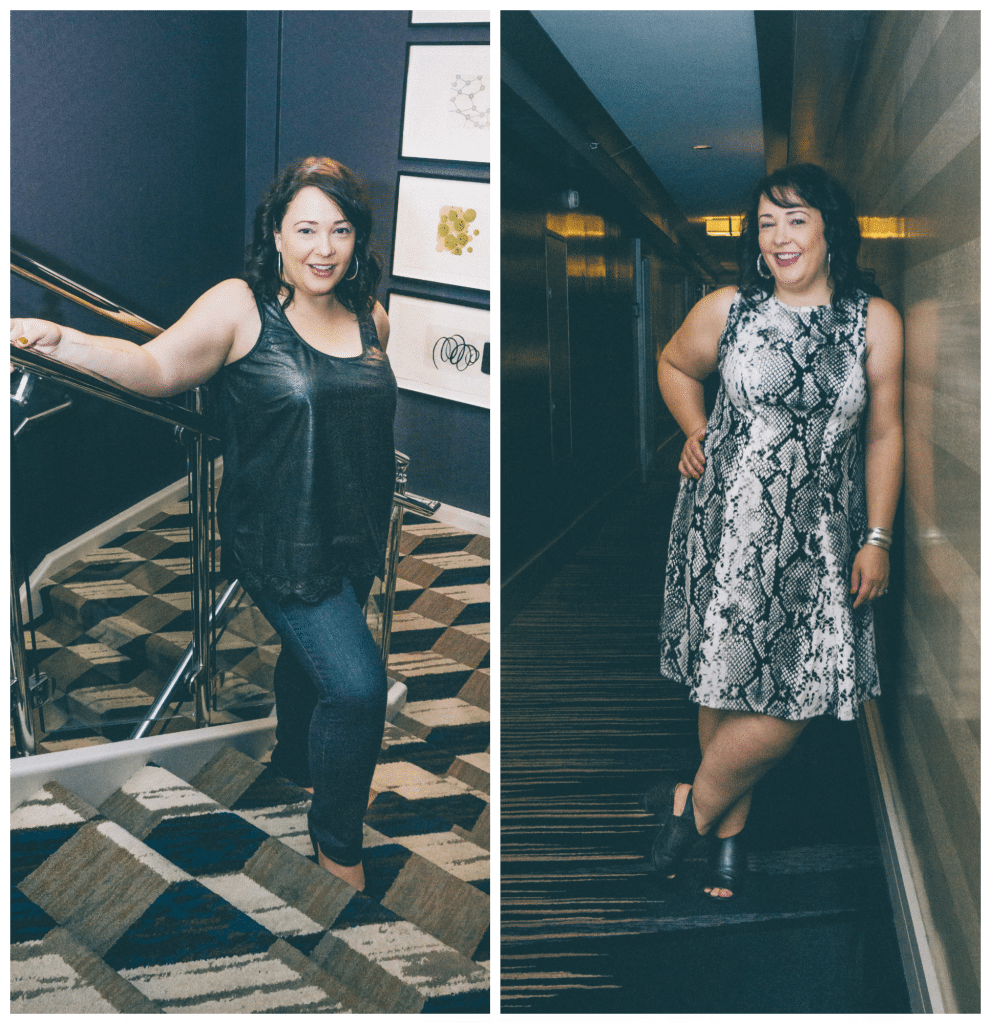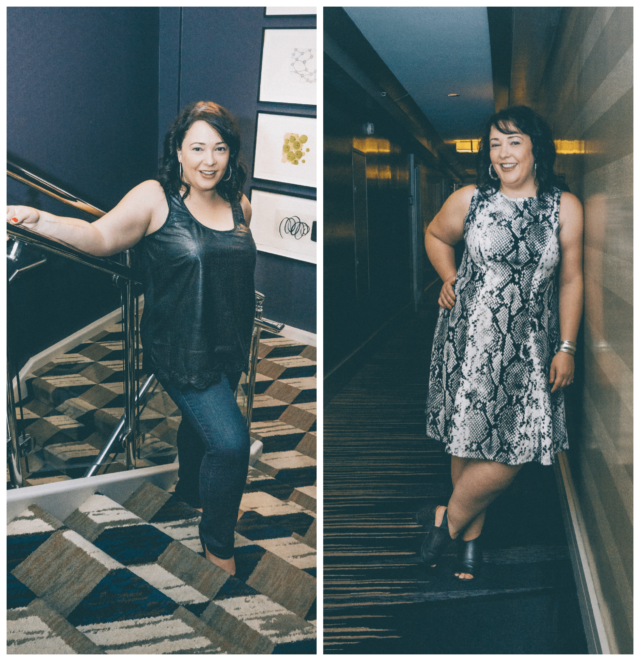 I had to work that day, so I raced over for a quick session in place of my lunch break. It was so cool to meet so many of the people behind Gwynnie Bee – they're amazing, real women like you and I who are passionate about fashion and making their fellow woman feel and look great. We gabbed about music and pop culture over Starbucks while I got my face all dolled up. We were able to capture a few looks before I had to dash back to work.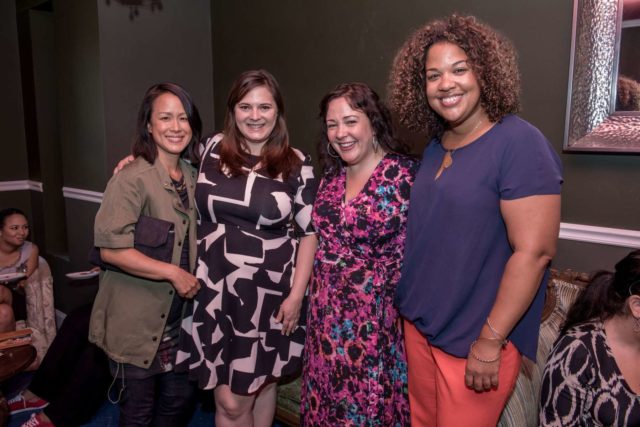 Then that evening was more Gwynnie Bee! I was honored to be the host of their member happy hour in the city. Gwynnie Bee rented out the top floor of Vinoteca and over 100 members RSVPed to attend. The wine, champagne, and cocktails flowed, we had delicious eats, and we mingled with fashion lovers and GB members from the DMV area.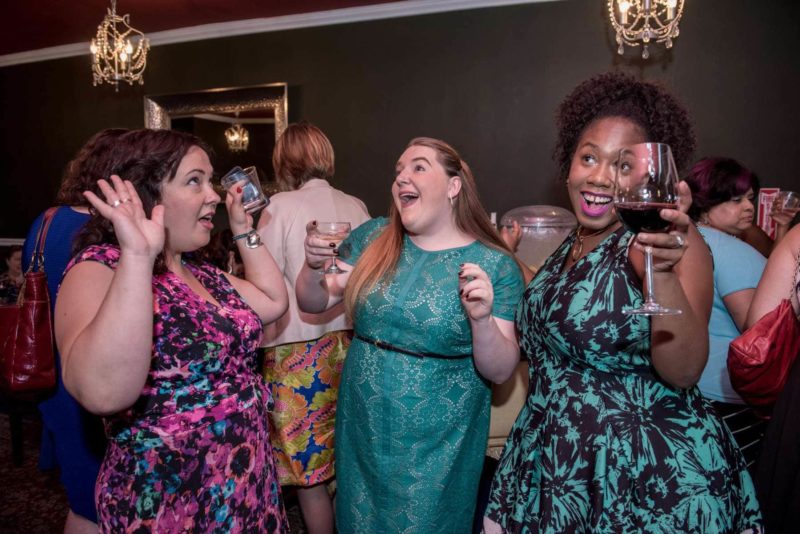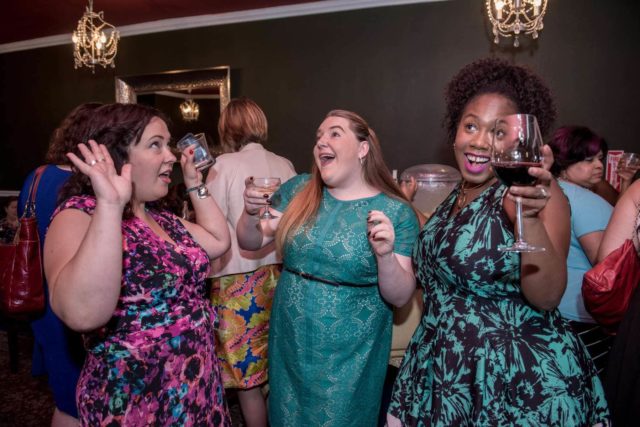 I've mentioned before how I don't really like blogging events. This day was stressful – it was hot, I did a lot of walking around the city, was a sweaty frizzy mess, and stressed out over a work project. But once I got to the happy hour and had a cold glass of Sauvignon Blanc, I chilled out and ended up having one of my best experiences at a blog-related event.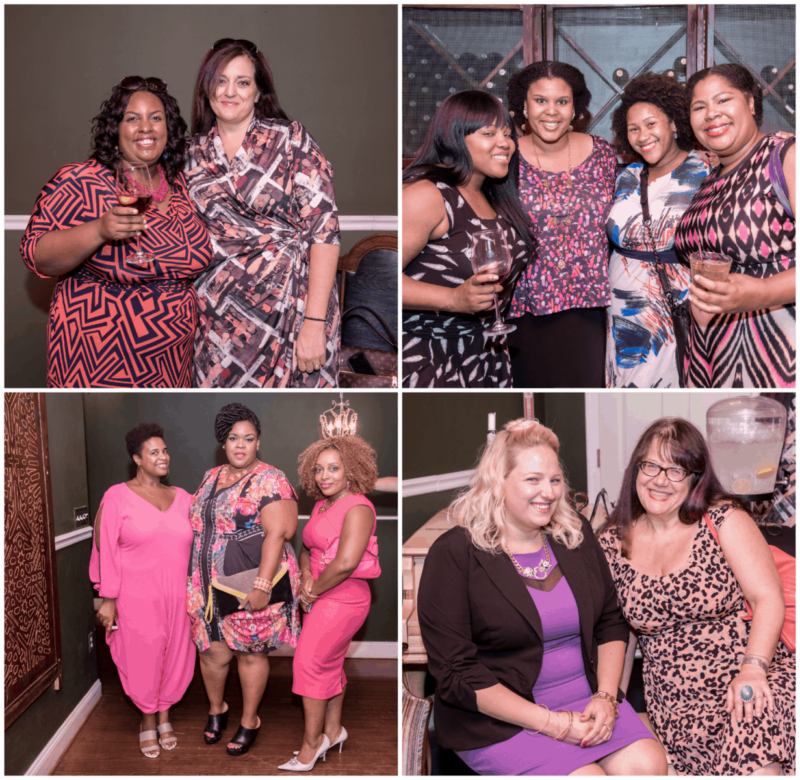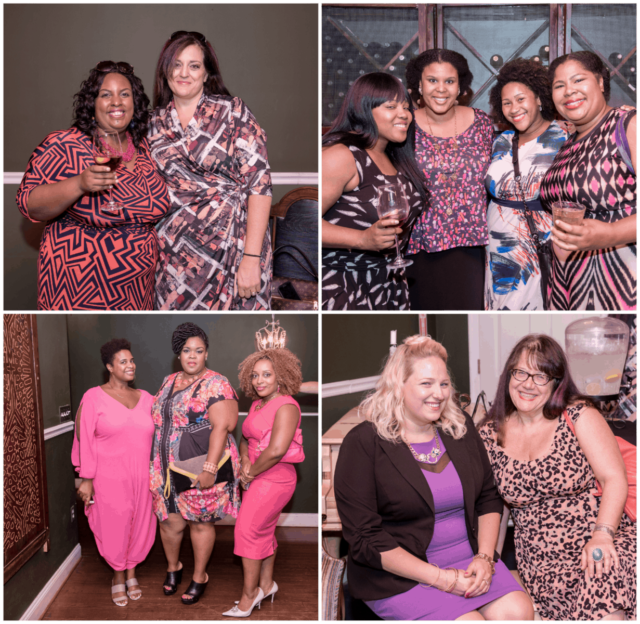 The room was full of gorgeous, happy women who weren't afraid to approach one another and ask if their dress was available at Gwynnie Bee (most of us wore pieces from the collection). So much laughing, strangers bonding, people not afraid to eat, not afraid to be themselves.  Often at blog events, it's a lot of posturing and a lot of cliques. Nothing like that happened at the Gwynnie Bee happy hour; even my sister said it was way more fun than any other blogger event she has attended with me.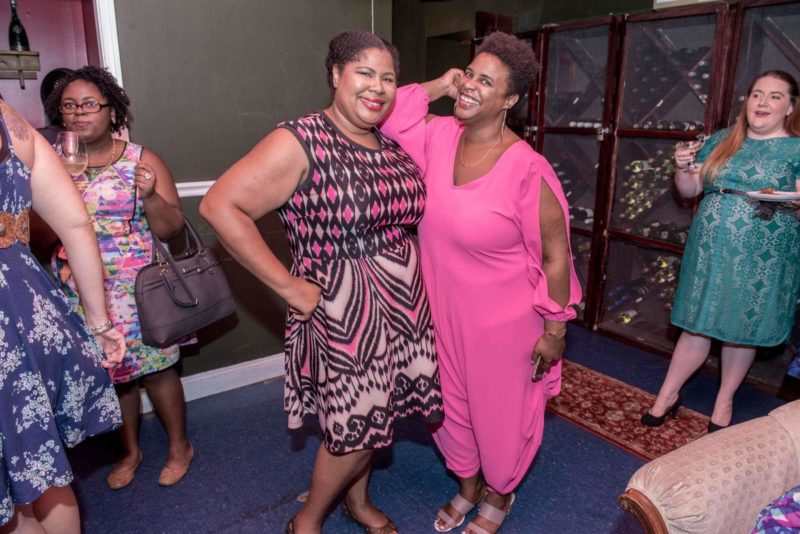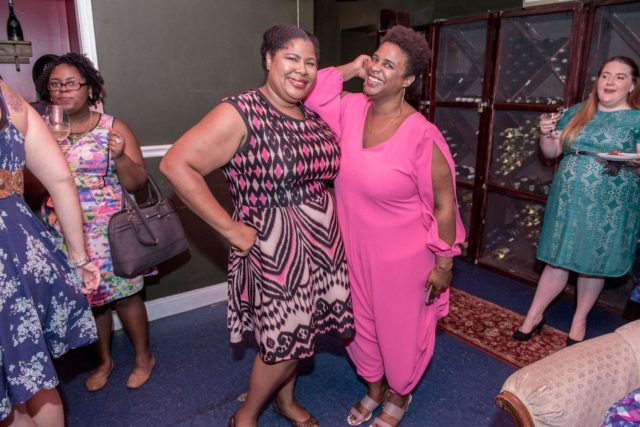 I think this difference is seen not just in Gwynnie Bee's Inspired By You Tour, but its blog, social media channels, and how the company has developed over the years. There's good people behind the brand, people who are listening and constantly trying to make Gwynnie Bee a better resource for cusp and plus sized women. They're always tweaking their service, their site, they features… and stay tuned for I heard there's some amazing new changes coming down the pike!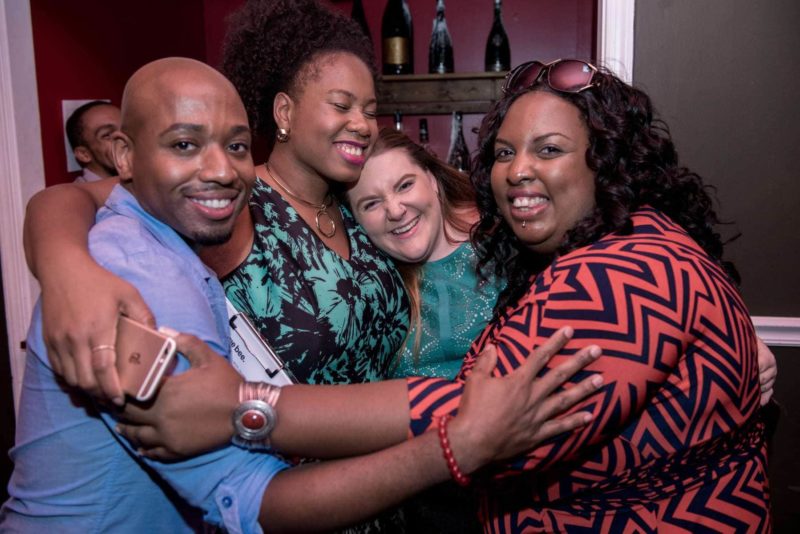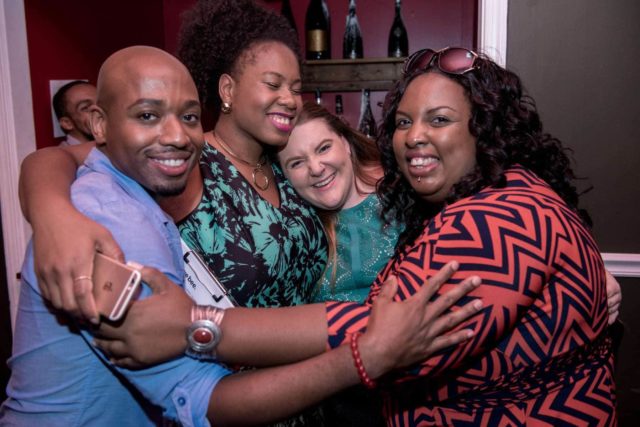 Gwynnie Bee is a clothing rental service for women sizes 10-32, featuring great brands like Karen Kane, ELOQUII, Kiyonna, City Chic, Taylor Dresses, Dorothy Perkins, and more. Click this link and get a free 30-day trial of the service and be sure to not just let me know what you think, but also Gwynnie Bee! They are listening, they care, and they're some pretty fun and awesome people!