This article may contain affiliate links; if you click on a shopping link and make a purchase I may receive a commission. As an Amazon Associate, I earn from qualifying purchases. 
I think the best fashion trend over the past decade or so has been the freedom to not match. I am not saying mixing plaids with paisleys and polka-dots, but by adding an unexpected item to an outfit to make it less matchy-matchy and surprisingly more cohesive.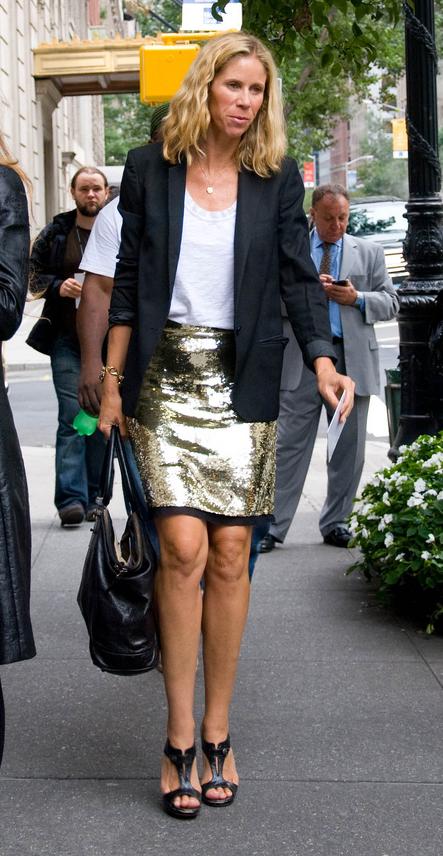 Adding green snakeskin peeptoes with a brown a purple print dress, cinching a floaty floral chiffon dress with a rustic worn leather best, softening a conservative pinstriped pantsuit with a frilly silk camisole, pairing a girly dress with rugged chunky boots, pairing a sequined skirt with a denim jacket a ribbed tank. These are examples of taking an unexpected item, adding it to an outfit to make a unique and more stylish look.
The other day I was on the Metro and a woman entered the car. She had gorgeous silver-white hair cut into a crisp bob, and beautiful makeup that made her face glow and not look painted. She was wearing a well-tailored navy pantsuit with subtle pin-striping. The suit fit her perfectly, and looked as though it cost a pretty penny. With it she had on navy leather pumps with buckle detail, and a white silk knit surplice-neckline shell that had a navy chain pattern. Her purse was a navy shoulder bag with a buckle out of the same brushed silver metal seen on her shoes. A brushed silver watched peeked out from the cuff of her jacket.
This woman was obviously successful and financially comfortable. However her desire to match so perfectly cheapened her obviously expensive ensemble. The perfect matching of navy (which in itself is a true feat – matching navys deserves a Nobel prize) made her outfit look more flight attendant than Fortune 500. If she had not taken navy so literally and added a bit of unexpected color or texture to her ensemble, she would have looked more expensive, more confident, more youthful, and still as professional.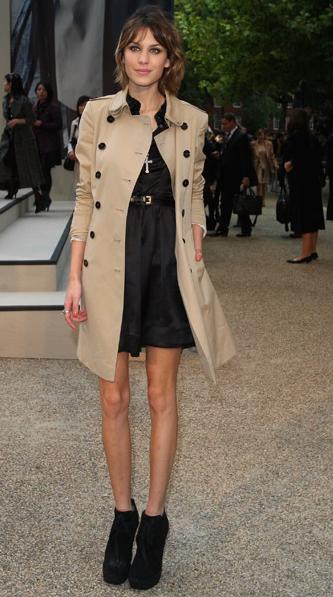 Adding one unexpected piece will add style, adding more can create a costume. In the words of Tim Gunn, "choose thoughtfully." Try a contrast of textures for an easy way to be less literal with fashion – soft with structured, a chiffon blouse with tweed trousers, a leather biker jacket over a frothy frock, switching out your dress' self belt with one made of leather or suede. Mixing of patterns takes a bit more care – a plum pinstriped pencil skirt with a teal paisley-printed cardigan can be fantastic, a purple rugby striped skirt with Kelly green paisley top can be a very bad acid trip.
To try out this trend, start small. Have your unexpected element be an accessory. A belt can make a huge impact without being too extreme or obvious. Add personality to your LBD with a clutch in an expected texture and hue. Instead of your go-to cardigan, top your dresses with denim or leather. Switch our your suit shells with a camisole in a feminine fabric or an unusual pop of color. And if this all seems too wacky and overwhelming, one can always choose the failsafe accessory – shoes. Animal prints are an unexpected neutral – a cheetah print can often replace tan or camel; pick it in suede or nubuck or with a wood heel to add even more interest. Some colors like red, green and purple are also unexpected neutrals. These colors on your feet can add a real pop of color and interest to a basic suit, dress, or even the standard Nite Out uniform of jeans and a black top.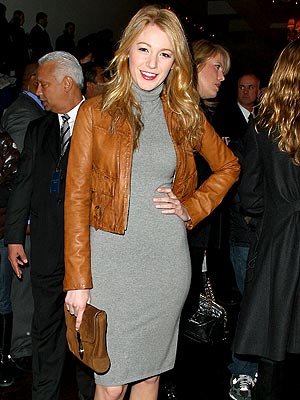 As for the lady in navy, she could have switched the obvious choice of a navy and white shell for one in a complimentary color such a teal or berry. The shoes could have been a subtle change with camel or tan, or she could have added personality while still looking professional with a dark red hue. Handbags are a great place where one can show personality. Colors like mustard, aubergine, teal, olive, hunter, indigo, and merlot are colors that compliment many basic corporate colors, but don't stand out or look too casual. These sorts of shades are great choices for handbags, shoes, belts and coats where you can add color and not lose your professional edge.
When you don't take fashion so literally, you add your personality to your wardrobe. The unexpected addition to your ensemble will take your chain store items and give them a boutique look. It is the best way to take your wardrobe staples and alter them and make them stylish and on-trend.