This article may contain affiliate links; if you click on a shopping link and make a purchase I may receive a commission. As an Amazon Associate, I earn from qualifying purchases.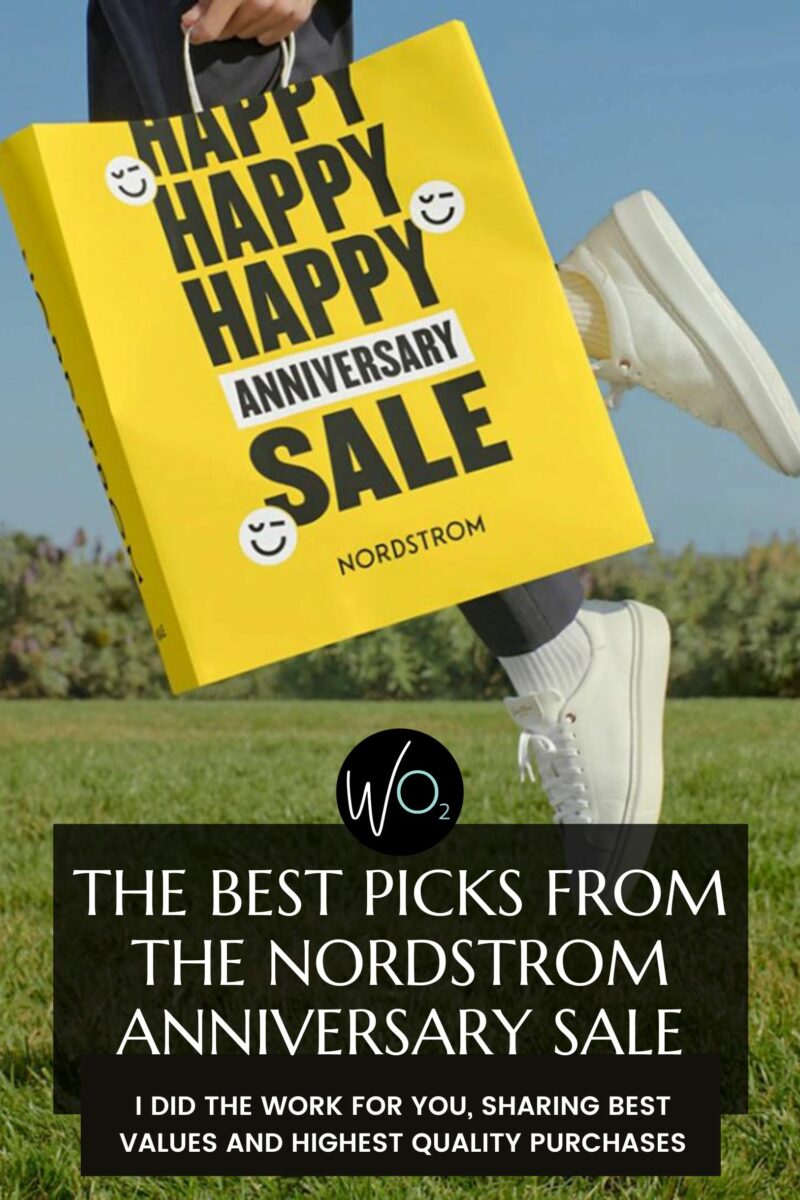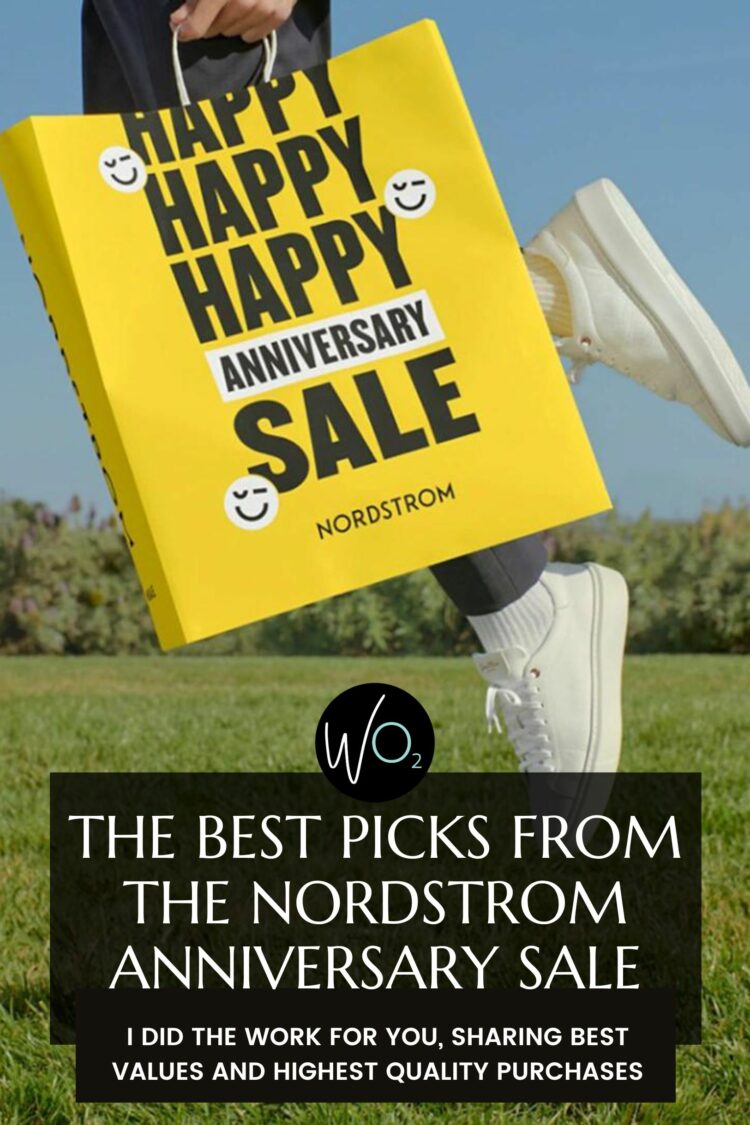 The conversation started in my post on how to shop the Nordstrom Anniversary Sale… is it even worth it any more? I get you, I too am sick of Barefoot Dreams cardigans and Spanx faux leather leggings, and I have ben burned by items that seem like great deals from great brands only to have them arrive and find they're subpar quality not usual for the label. So I went through the Nordstrom Anniversary Sale preview and put together the things I think will be worth your money and time if you are still considering this sale.
Is the Nordstrom Anniversary Sale Worth it This Year?
The Nordstrom Anniversary Sale preview is up, and you are able to see everything that will be included and save to a wish list to shop quickly when you are available. I went through every single page to see if the Nordstrom Anniversary Sale is worth it this year. For reference, the sale dates are:
July 11: Early Access to the Nordstrom Anniversary Sale for cardmembers with Icon Status. To be eligible for Icon Status, you must purchase an annual minimum of $15,000 in net purchases from Nordstrom using their credit card.
July 12: Early Access to the Nordstrom Anniversary Sale for cardmembers with Ambassador Status. To be eligible for Ambassador Status, you must purchase at least $5,000 a year from Nordstrom and put it on your Nordstrom card.
July 13: Early Access to the Nordstrom Anniversary Sale for cardmembers with Influencer Status. Some places on the Nordstrom site it says you have to spend $500/year to be Influencer status, some say just having the card puts you in this status. If you click this link you can find out which level you are at.
July 17: The Nordstrom Anniversary Sale opens to the general public.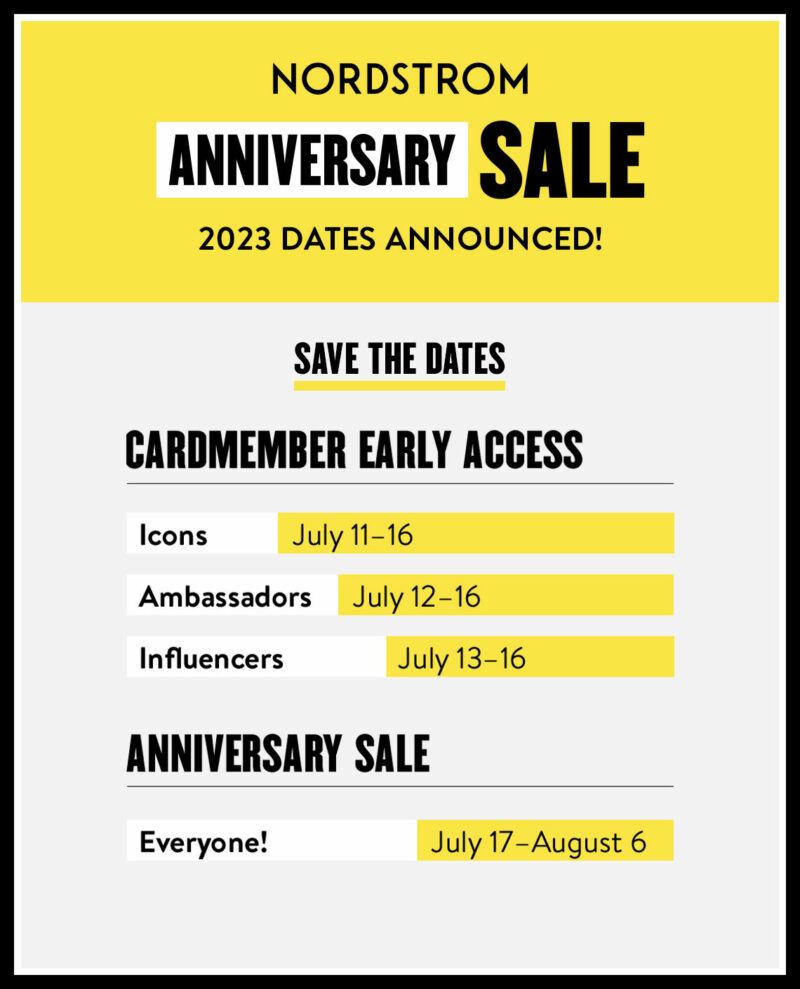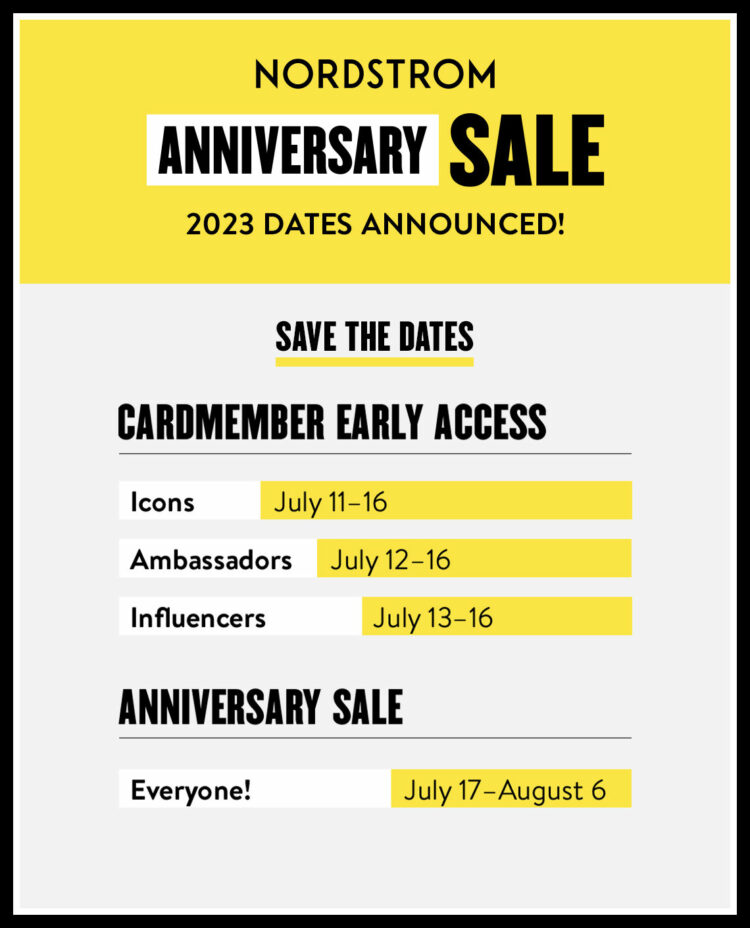 I went through the preview and while I still see a lot of Barefoot Dreams, I did also find a lot of quality items that may be worth your time and money. Instead of focusing on specific individual items, I am going by brand I know and trust, and items I myself have purchased from previous Nordstrom Anniversary Sales.
My Picks from the Nordstrom Anniversary Sale
I have separated my picks by category, and share why I think this category is worth buying during the sale, and then bullets of what brands and products caught my eye. If you think I missed anything that is worth it in this year's Nordstrom Anniversary Sale, do share in the comments!
The Best Beauty Sale Picks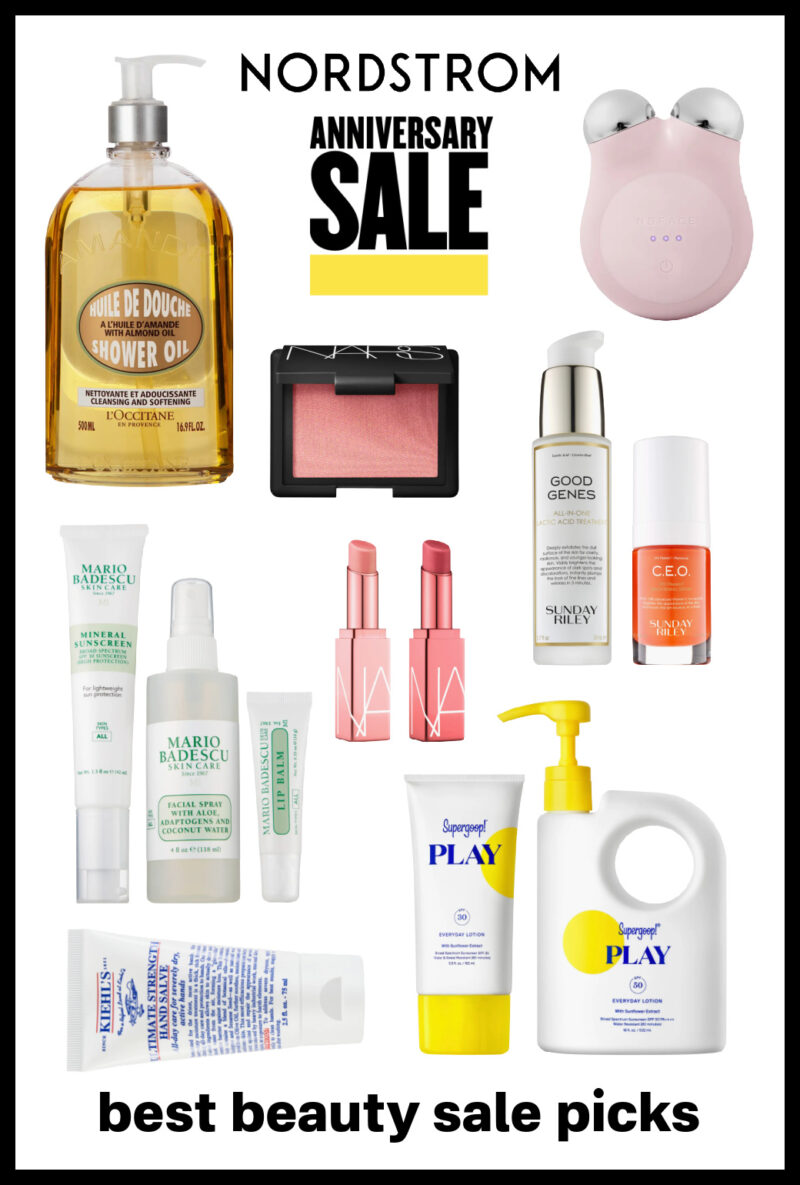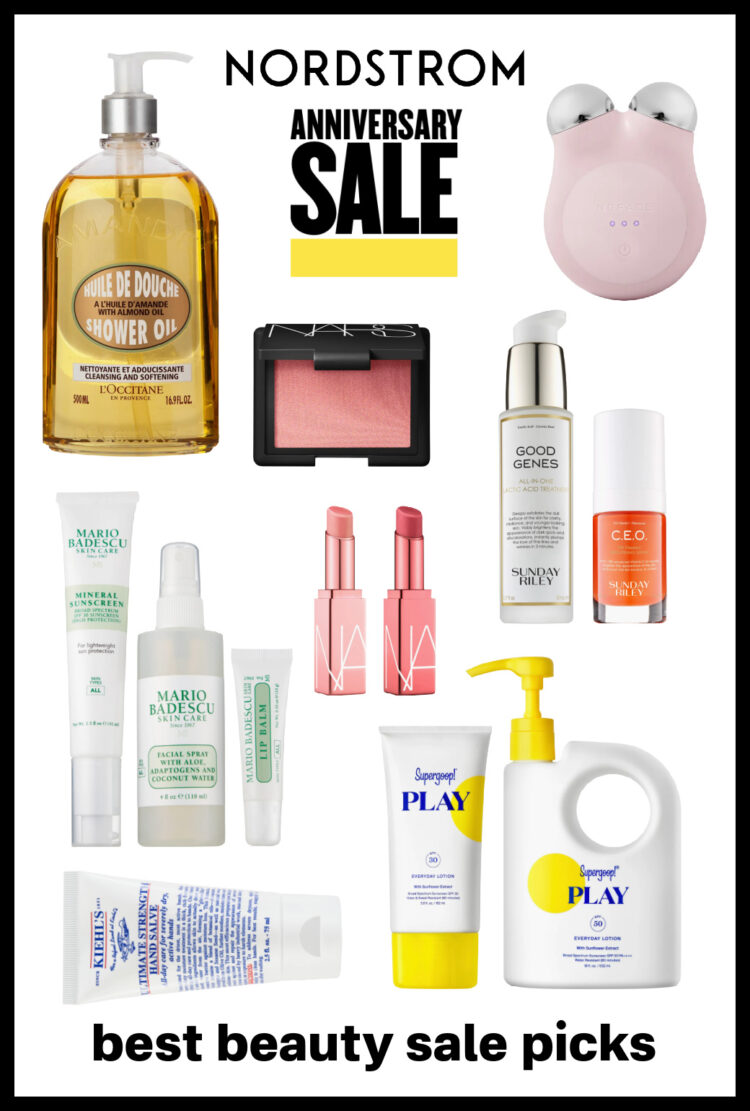 IMO, beauty (makeup, skincare, haircare, and tech) is the best deal during the Nordstrom Anniversary Sale. No worries about subpar quality, you're often getting gift sets and multiples for a lower price. Stock up on your favorites, buy now for holiday gifts, and use the lower price to try a product you have been considering. My picks:
The Best Apparel Sale Picks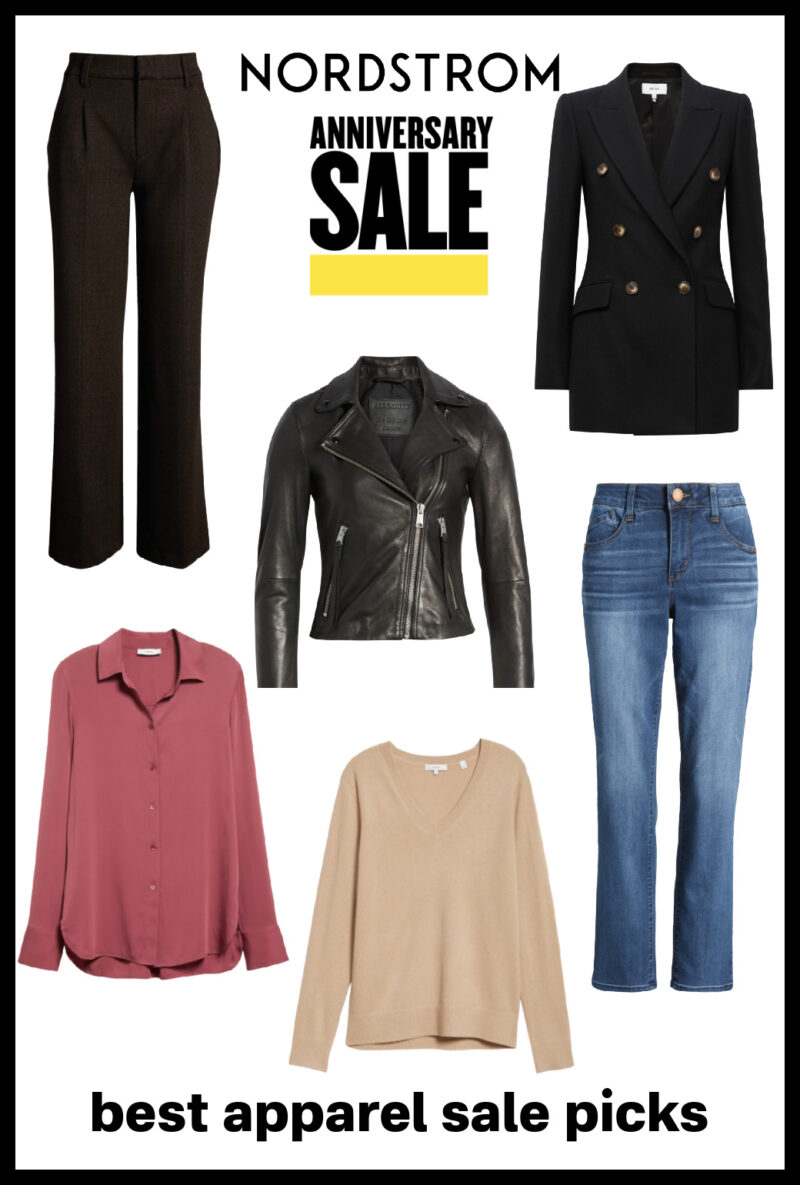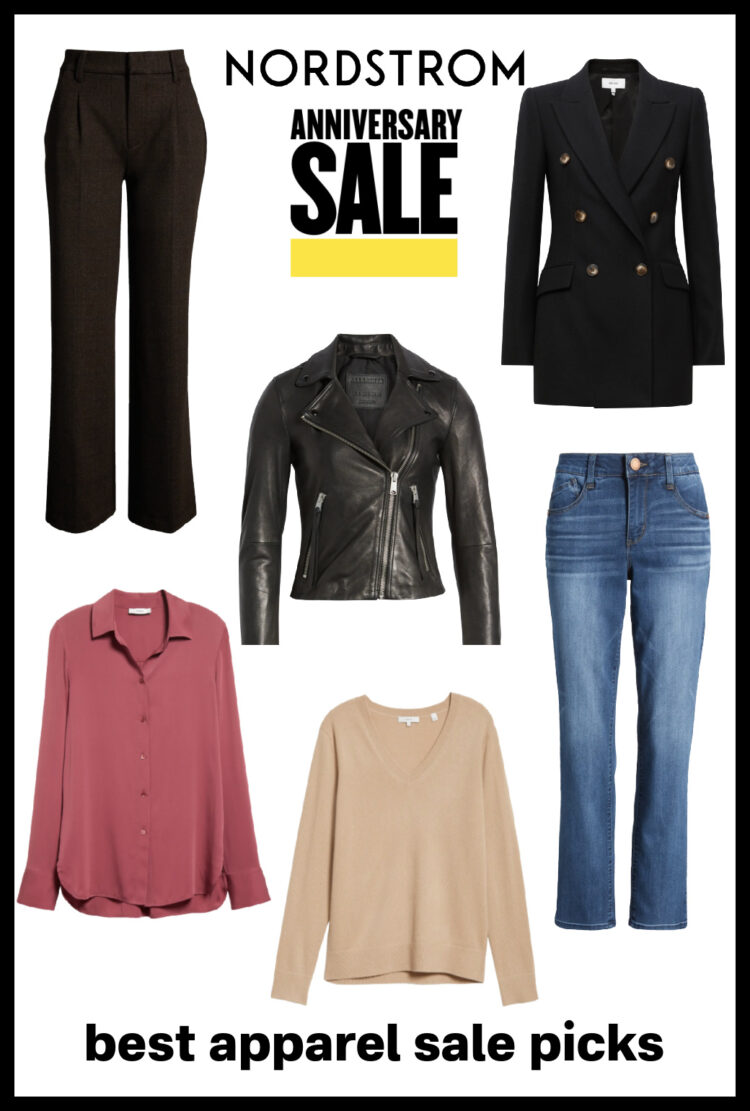 Apparel is the category where I am the most hesitant to recommend for the Nordstrom Anniversary Sale. I've been burned far too many times by a brand I trust and receiving things that look like sloppy fast fashion. So while I am a fashion blog, this will be the section with the fewest picks because I don't want to lead you astray.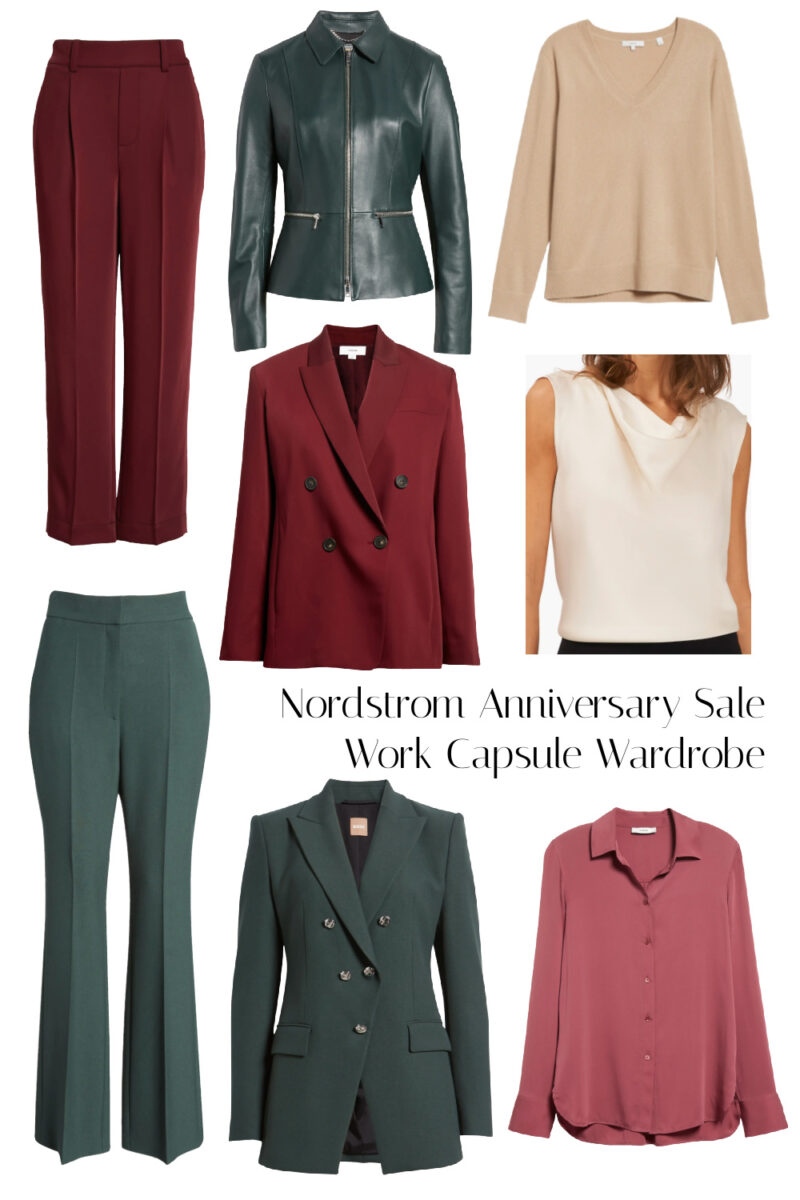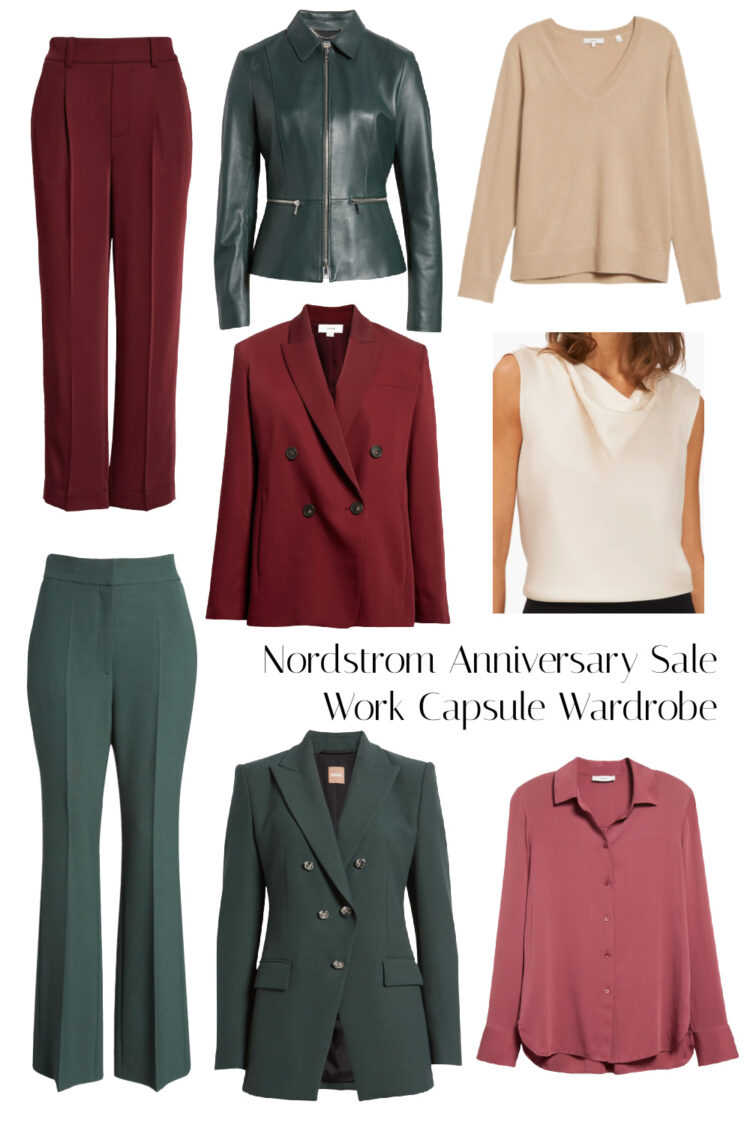 cropped pants from Vince | full-length pants from BOSS | leather jacket from BOSS | boxy blazer from Vince (same in plus sizes) | tailored blazer from BOSS | cashmere sweater from Vince | cowl top from Halogen | stretch silk blouse from Vince (same in plus sizes)
The Best Intimates and Hosiery Sale Picks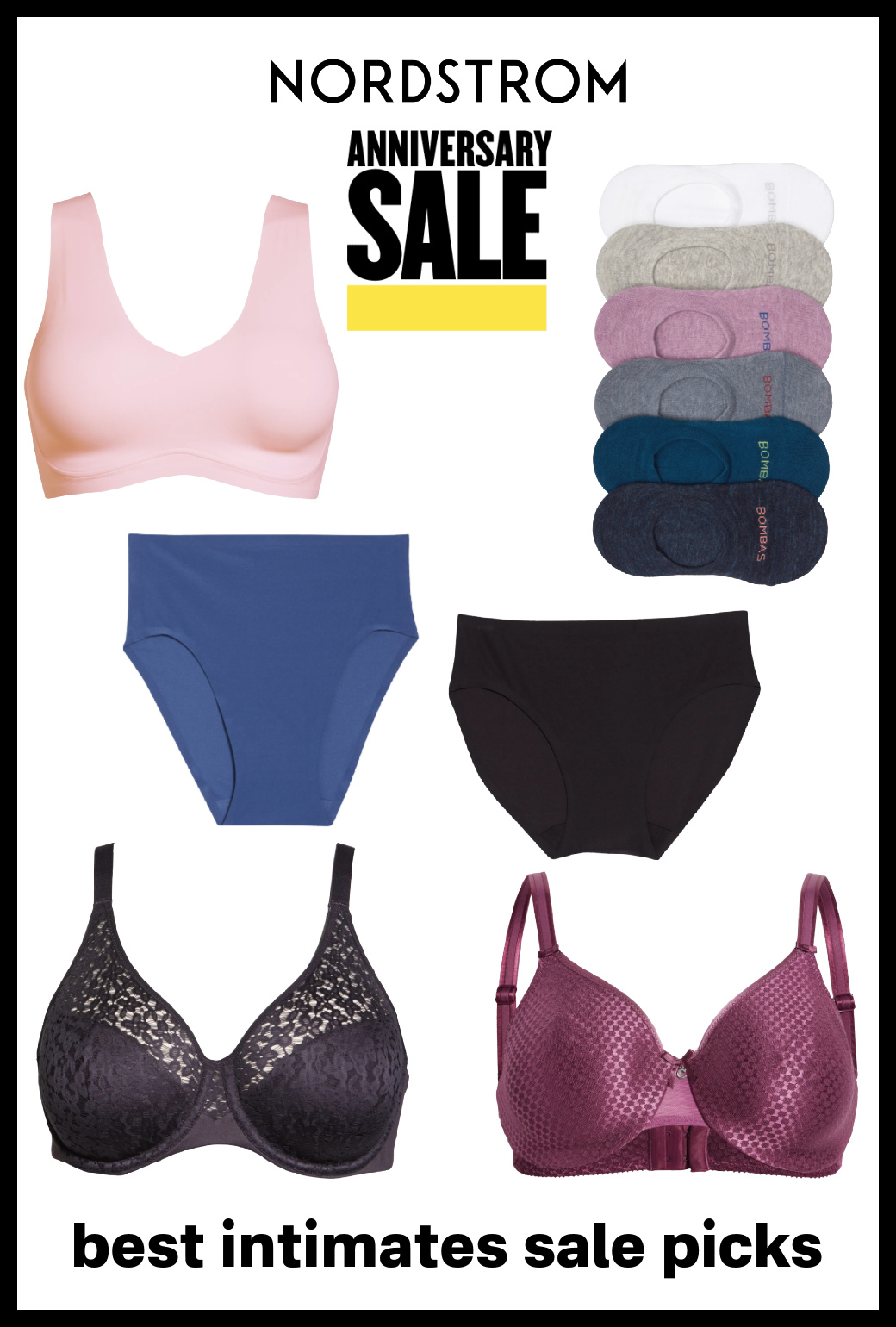 Every Nordstrom Anniversary Sale, I seek out the bras, the socks, and the underwear because these are usually the same quality these well-known brands always offer, just in discontinued or limited edition colors or bundles where you get more for less. The items I recommend and may buy myself:
Bombas socks. I know some folks love these socks, some hate them. I am a lover of Bombas, and so is my whole family so when the Nordstrom Anniversary Sale comes around, I stock up as Nordstrom has several styles in bundles for good prices. I really like their cotton no-show socks and this link offers three pairs for $26.99 (a $39 value). This link has six pairs of the same style for $54.99 (a $78 value). Their cotton blend ankle socks are a fave for sneakers, padding around the house, and I often wear on the Peloton bike. This six pack for $54.99 ($78 value) will be in my cart; they also have this link and this link for $26.99 three-packs.
True & Co bralettes. While this brand doesn't work for my body, I know many of you are big fans of this brand and they always have good deals during the sale. This year, these are the five styles included in the sale, with each discounted $15-$20.
Chantelle Lingerie is also a Nordstrom Sale mainstay, but that's a good thing as this brand carries high quality and a good size range. I am partial to their Soft Stretch undies, which aren't quite as invisible as my beloved Soma Vanishing undies, but a good alternative at a good price. Whether you like a high waist, hipster, French cut, bikini, or a full brief, they're all on sale for $14.90. Chantelle also has some bestselling bras on sale; the Norah and the C Magnifique Nouveau are two popular quality options.
The Best Outerwear Sale Picks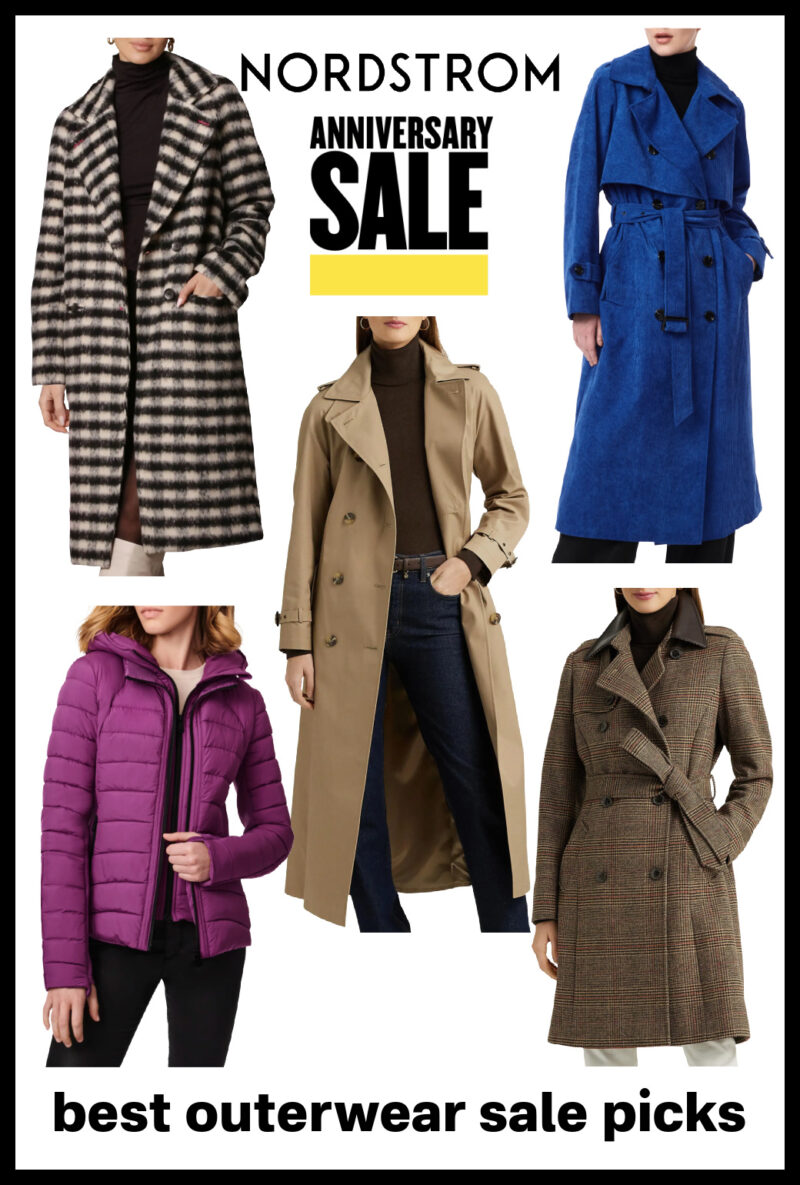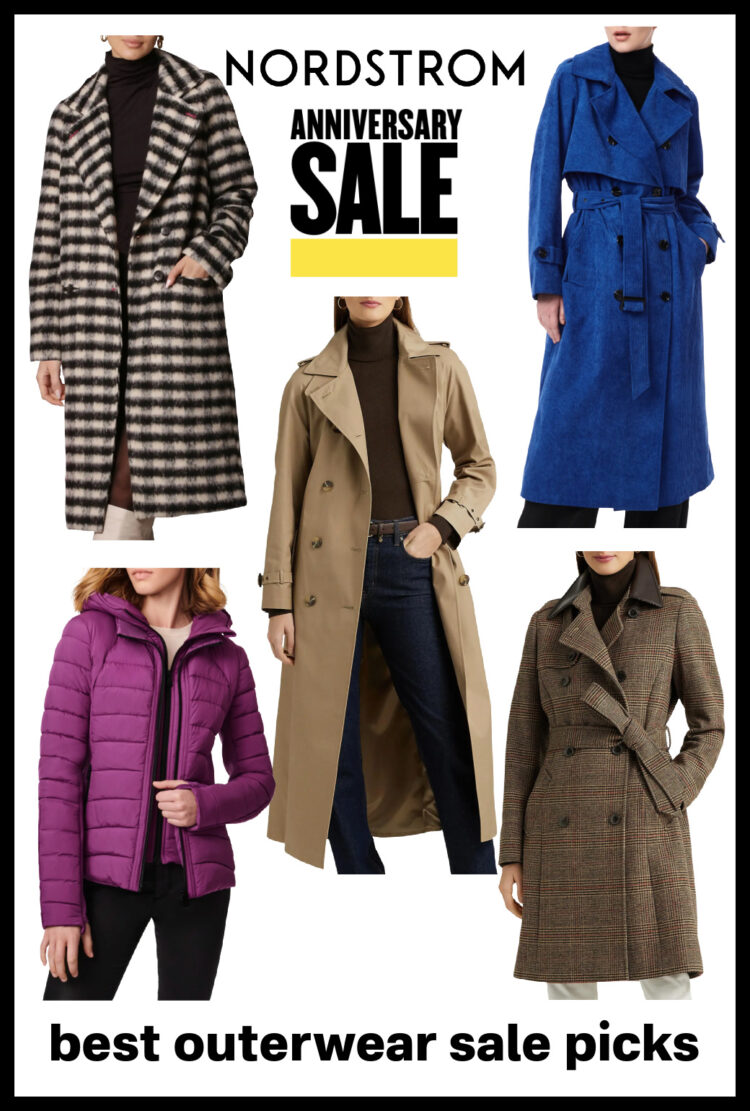 Where the Nordstrom Anniversary Sale shines is with outerwear. We're all sweating in summer and it's hard to think about winter coats, but this is one of the best times to get great brands at great prices.
I have loved Bernardo outerwear for years. Great fit, great style, great quality, and good price. Almost all the Bernardo coats and jackets my family and I have owned have been picked up during this sale. My personal picks are this liner jacket, which is on trend to wear alone or put under your wool overcoat or trench; this quilted vest that I think is super chic; this water-repellant short parka with a hood; and I am drooling over this blue corduroy belted trench.
Lauren Ralph Lauren is another brand I have had years of success with when it comes to coats. I have bought RRL during the Nordstrom sale and found the quality the same as I find it at all department stores and hope it is the same this year. If so, check out this chic wool blend plaid trench, this water-repellant belted trench (I especially love it in black), this classic trench, this wool blend coat with faux leather details, this plus size leather moto jacket, and this highly rated double breasted wool blend coat.
If you are looking for a statement coat, I have bought Avec Les Filles and rented others from Rent the Runway and love the style, fit, and variety. This plaid overcoat is so cool and will elevate that run to the store sweatsuit and UGGs. This tweed coat is the perfect work/day dress coat and I love the colors; this is a cool alternative in a pretty plaid. I adore this brushed plaid coat, it's like a modern-day Mrs. Maisel. And this herringbone belted coat is so pretty and a subtle statement.
I recommend that unless it's something you have wanted for eons, to not buy one of those wool blend belted robe-style coats. This kind of coat is the Barefoot Dreams cardigan of outerwear for the NSale. And it is practical for just a very short period of time as it doesn't really keep you warm or protected, but is too warm for southern winters. They're pretty, they're "flattering," but they're impractical for most. Love, Alison
The Best Footwear Sale Picks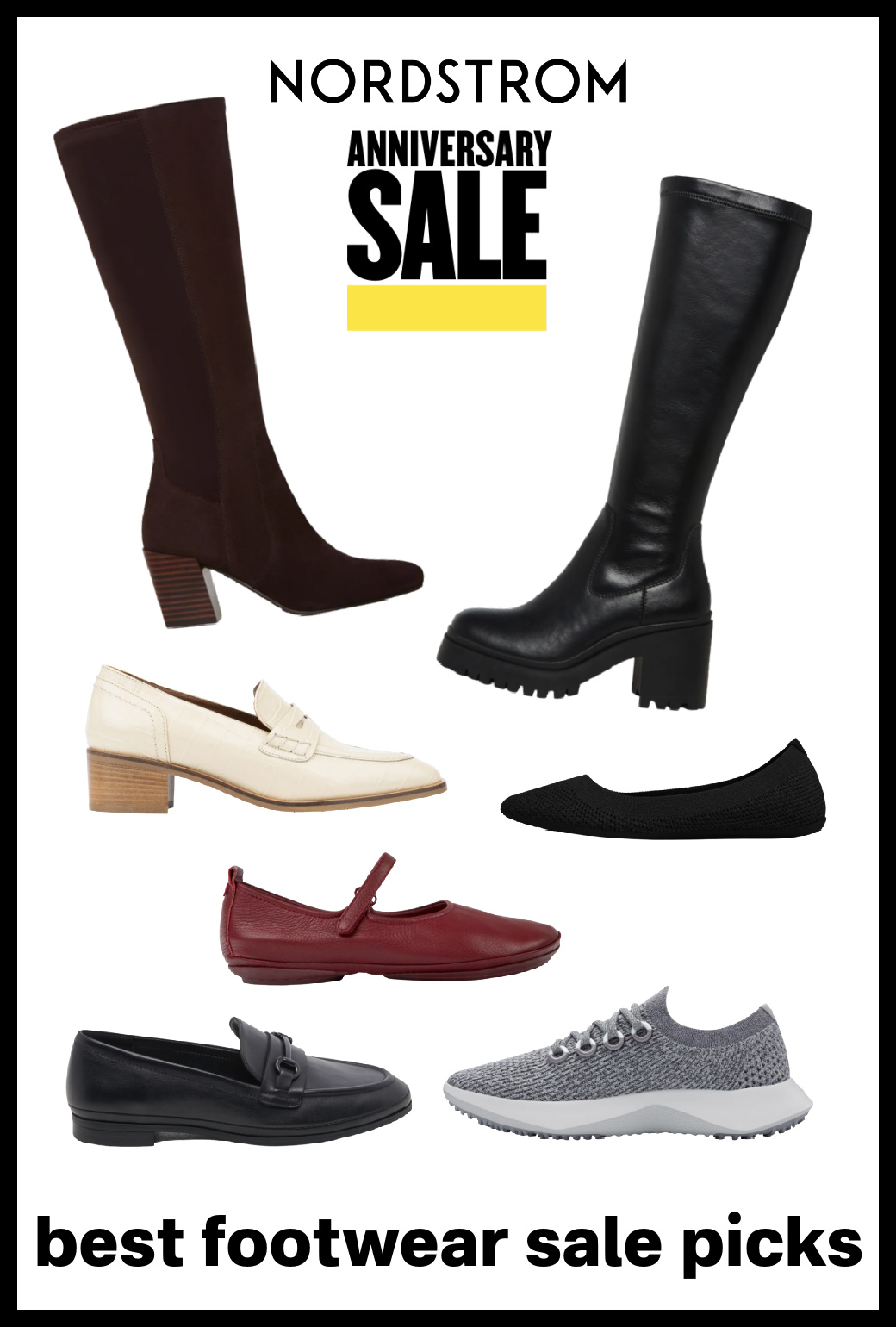 The majority of the footwear in the Nordstrom Anniversary Sale is either subpar styles designed for the sale or styles that are on clearance due to the style or color being discontinued. There are only a few brands and styles I would consider:
The Best Bags, Jewelry, and Accessories Sale Picks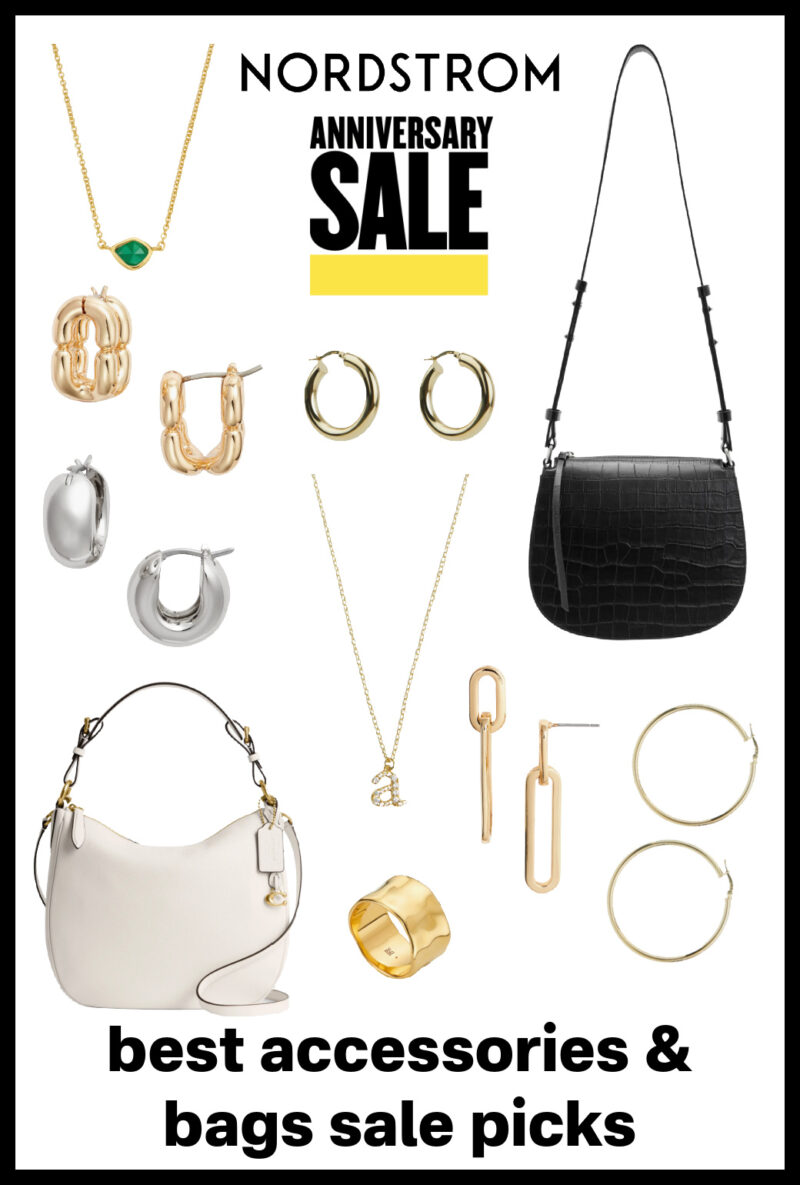 I always pick up some good accessories during the Nordstrom Anniversary Sale. While I am hesitant to buy bags (same issue as with apparel and footwear with some being subpar quality), I do find jewelry, sunglasses, and other accessories to be standard quality at a great price.
The Best Bath, Bed, and Home Sale Picks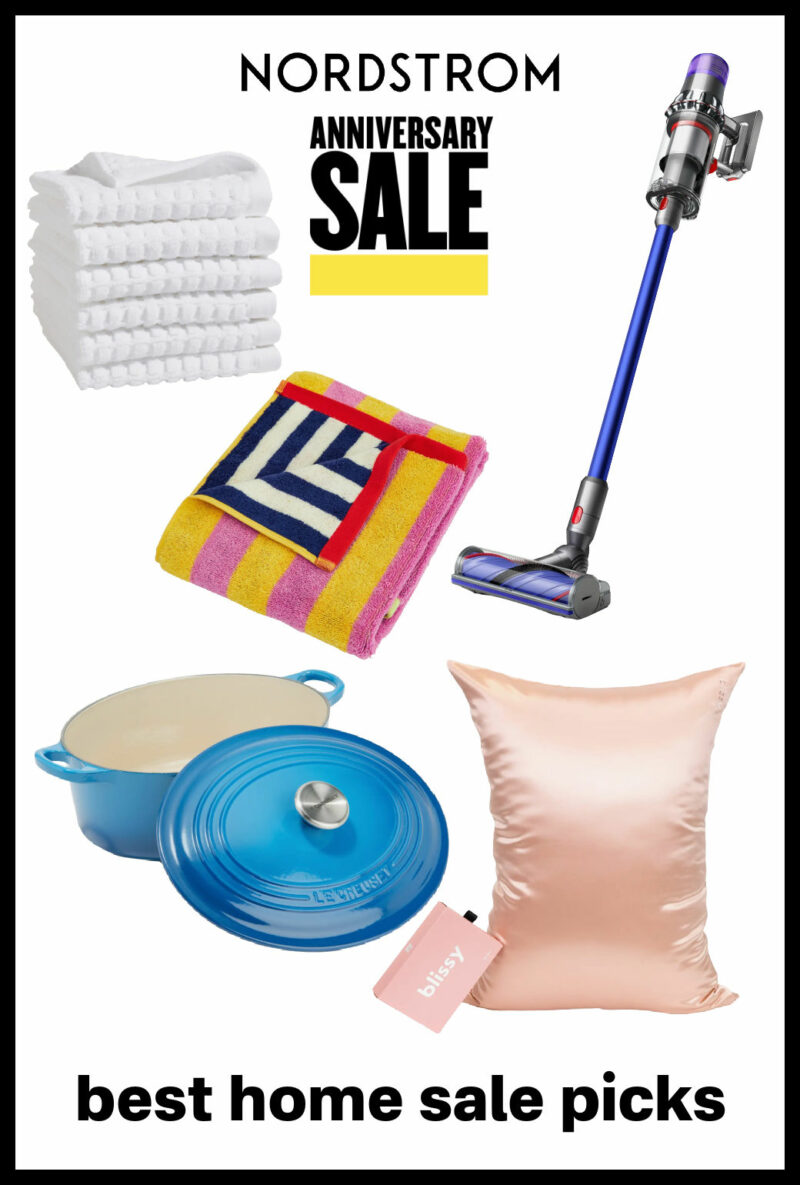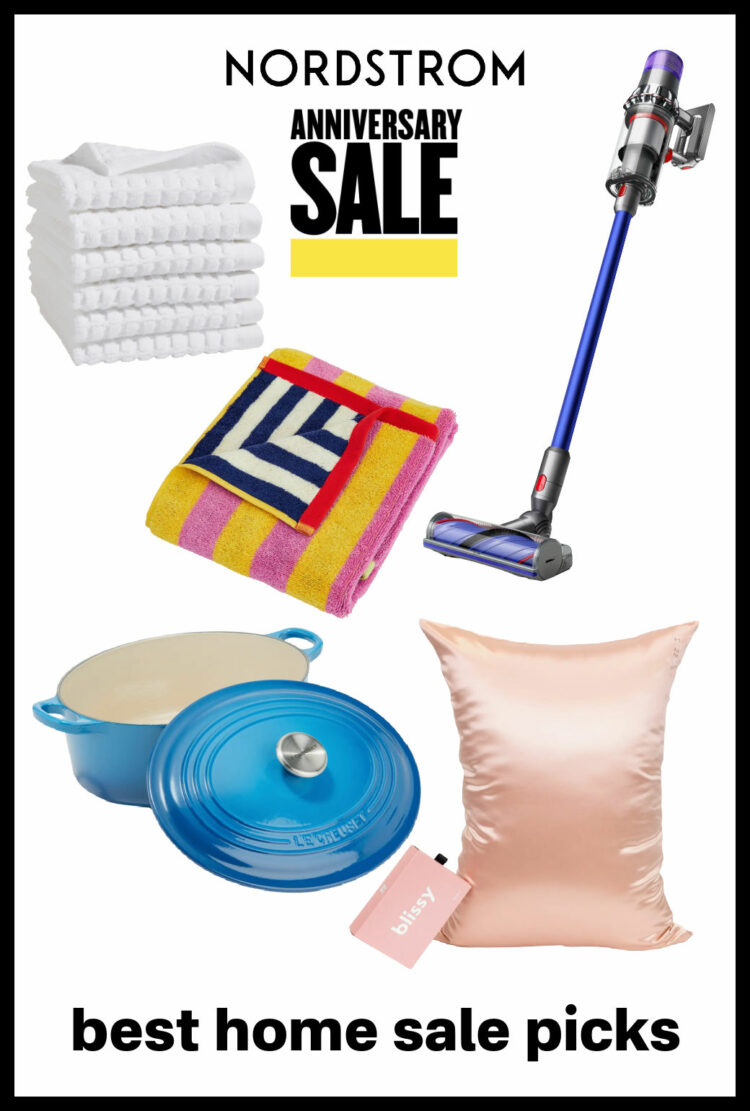 This is not everything that is worth it this year in the Nordstrom Anniversary Sale, but these are the items I feel most confident recommending to you. There is no need to even check out this sale if you do not need anything. It's not a lot of fun or frivolous things this year, which is good, because it's not quite as fun to peruse and will keep you on track and on budget. But if you do need some things, I hope this list helps you narrow it down and shop quickly, smarter, and have more success!