This article may contain affiliate links; if you click on a shopping link and make a purchase I may receive a commission. As an Amazon Associate, I earn from qualifying purchases.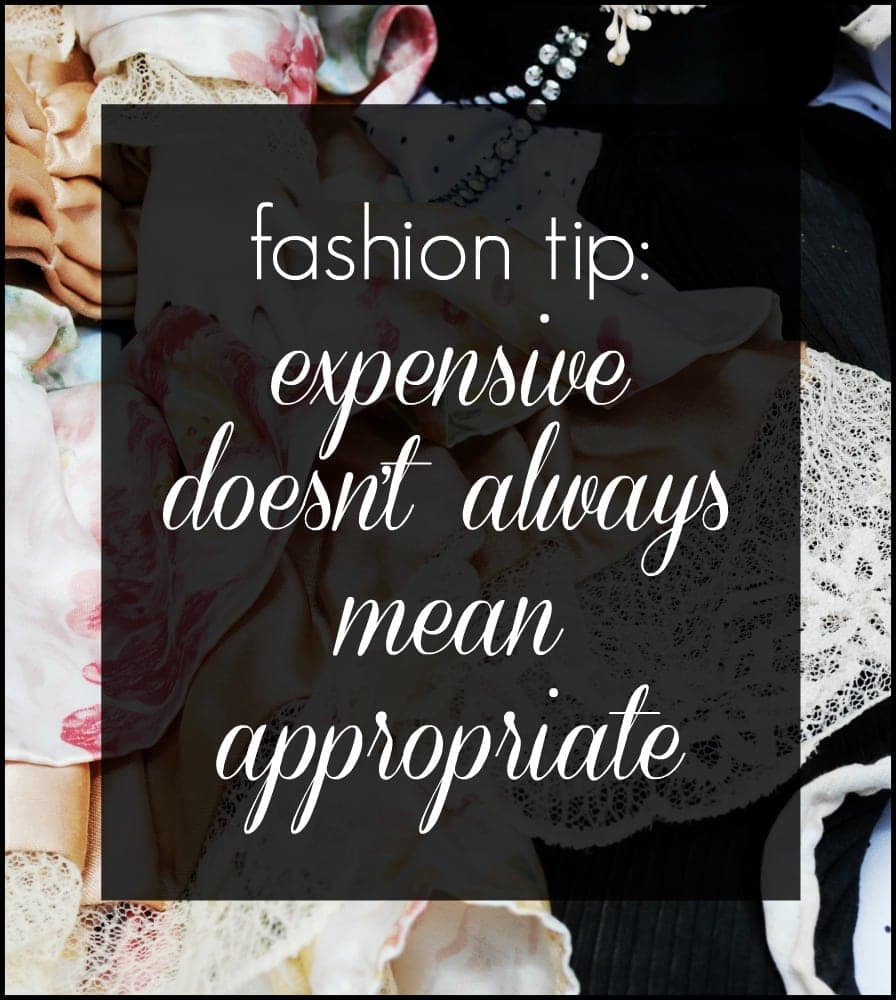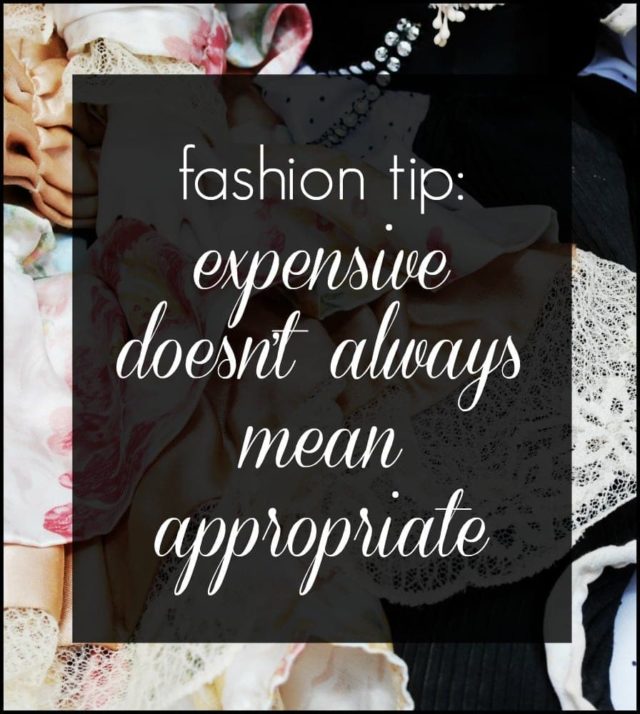 I know you readers have my mantra memorized – Quality, not Quantity. Quality can come at any price range, and appropriateness can too. Often times we confuse a high pricetag with formality. Just because a frock is designer (or at a designer price) it does not mean it's always the best choice for an event.
A couple of years ago I was invited to a black tie wedding at an historical mansion. The bride wore a white veil and train that rivaled Princess Diana's and the ballroom was filled to the gills with gold Chivari chairs and white roses. This was an event where the classic LBD was verging on too casual, even when paired with the family jewels and elegant heels. The bride only had one attendant, her sister. She gave her permission to pick any dress she desired in any color.
The maid of honor chose to wear a gown by a very hot fashion designer, worn by all the It Girls of Hollywood. The gown was brown and rust-colored silk jersey with a plunging halter neck and back, many straps wrapped around the body and a floor-skimming hem. Gorgeous dress, but far more appropriate for a summer fete in the Hamptons, than a December black tie gala. The dress would have been fab with a few wooden bangles and gold gladiator sandals, but the woman tried to formalize the dress with silk heels and diamonds.
It was expensive, it was gorgeous, it was totally inappropriate for the affair.
My friend works at a very cool ad agency in the city, where many of the women dress for work as though they are going to New York Fashion Week. One is sure to see the latest designer bags, heels and jeans at the water cooler. My friend was in the elevator with one of these well-dressed ladies and complimented her on her new Chloe dress. "Thank you, I wanted to look good for our first meeting with [big government agency who was new client]."
The dress was fabulous, but short, sleeveless and with a low back. Again, great for a Hamptons weekend affair, but not the right look for meeting with a new client who is most likely on the conservative side (I have worked with the government for years and have yet to meet an agency who fully appreciates a dress from Chloe).
I have seen spindly Manolos at beach weddings, strapless silk sundresses at family cookouts at the local park, designer fur vests at general admission all ages concerts, even Balenciaga purses at Bonnaroo – a 4-day music festival on a dusty farm in Tennessee where attendees camp without electricity or proper plumbing.
The point is, when shopping for a specific event, unless it IS New York Fashion Week, price and brand shouldn't be a factor. Above all else, a look should be appropriate for the location, the audience, the type of affair. Style doesn't come from a label, so when shopping ignore the trends, ignore the brands, ignore the fact that so-and-so was photographed wearing it to an awards ceremony. Focus on how it fits you, and your life and you will always be in style!
A few tips:
Weddings:
Steer away from bright red or white unless there is a theme specified on the invitation. If the event is after 5pm it is more formal (silk in place of cotton, clutch in place of handbag, crystals and pearls in place of metal and plastic jewelry and absolutely no denim). If the invite states the affair is Black Tie Optional, it doesn't hurt to contact a member of the couple's family or bridal party to confirm the level of formality. If all else fails, an elegant black dress of an evening fabric that is knee length or longer, silk heels, a clutch and a sparkly piece of jewelry will always work. For additional tips, visit my post about wedding attire.
Interviews/Client Meetings:
Err on the side of being conservative. For suggestions, visit my post about interview attire.