This article may contain affiliate links; if you click on a shopping link and make a purchase I may receive a commission. As an Amazon Associate, I earn from qualifying purchases.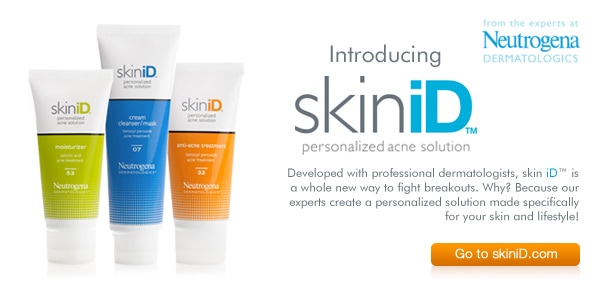 It had to happen. Once Proactiv became huge there had to be larger chains that would try to mimic it. We have all seen it with the mineral makeup craze and now it seems to be the time for acne-proofing our skin.
Neutrogena's skin iD is the newest drugstore brand to try to snag away some of the rabid Proactiv fanbase – they even advertyise about how it is twice as fast as the popular infomercial line at reducing acne. From the skin iD Web site:
better and faster than Proactiv at treating acne!
skin iD outperformed Proactiv on all skin types and age groups. For mild, moderate, and severe acne, the results show that a personalized skin iD solution delivers superior results versus Proactiv.
Compared with Proactiv, skin iD™ is shown to be:
Better & faster at treating total acne!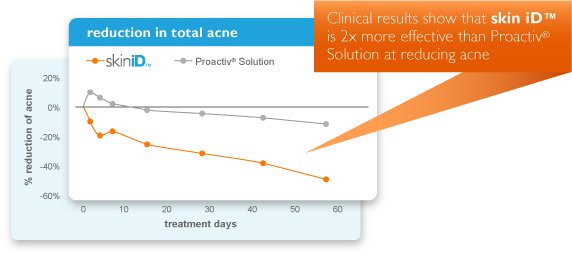 Better at stopping new acne from emerging!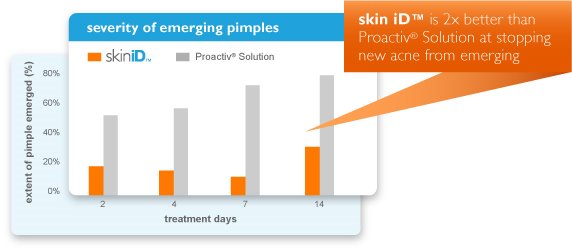 The final word? Truly remarkable results!
skin iD™is not only effective at treating your existing acne and preventing new acne from emerging, but it's also proven to be gentle on skin, with less burning or stinging, redness or flaking.
In just 7 days, skin iD stops 85% of emerging breakouts. And, in as early as 2 days, skin iD:
• Significantly reduces pimple redness & swelling
• Prevents new pimples from emerging
• Significantly reduces overall acne count
• Delivers a noticeable difference on your skin
Here's an at-a-glance view of how well skin iD™ addressed different types of acne at different stages of the clinical trial: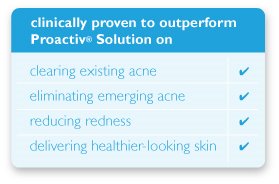 see for yourself
From clinical trials to real success stories, the proof is in the pores. See what a difference skin iD has made in
individual lives
. Then, experience what a difference a personalized solution can make today with an acne solution made just for you.
I haven't really been plagued with acne since those tough middle and high school years, but I am interested in finding out if this line is as great as Neutrogena skin iD claims it is. For those who are looking for a solution to skin woes, skin iD is offering $10 off introductory kits on their Web site. The code is NEUTROGENA10 and is valid through June 30th. Kits can be purchased online or by calling 1-866-742-0201.
I would love to have those who have tried this line report back and let readers know how it has worked for you.