This article may contain affiliate links; if you click on a shopping link and make a purchase I may receive a commission. As an Amazon Associate, I earn from qualifying purchases.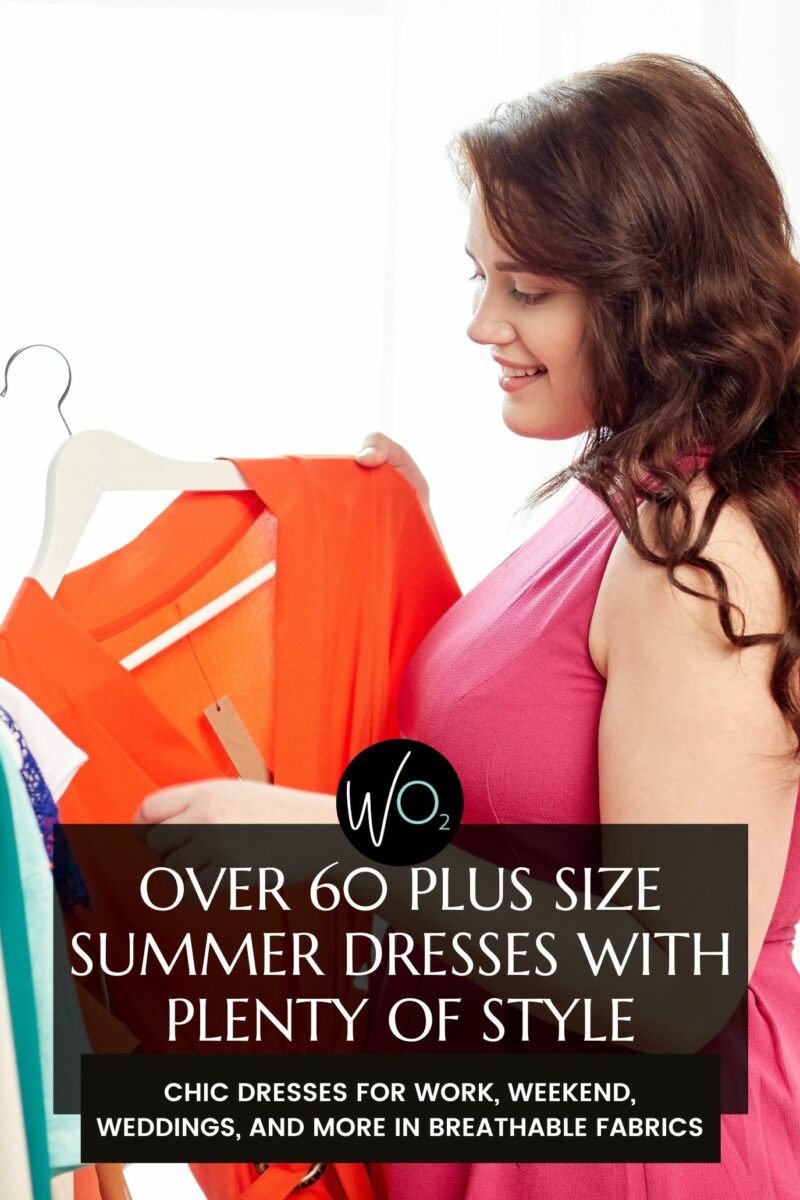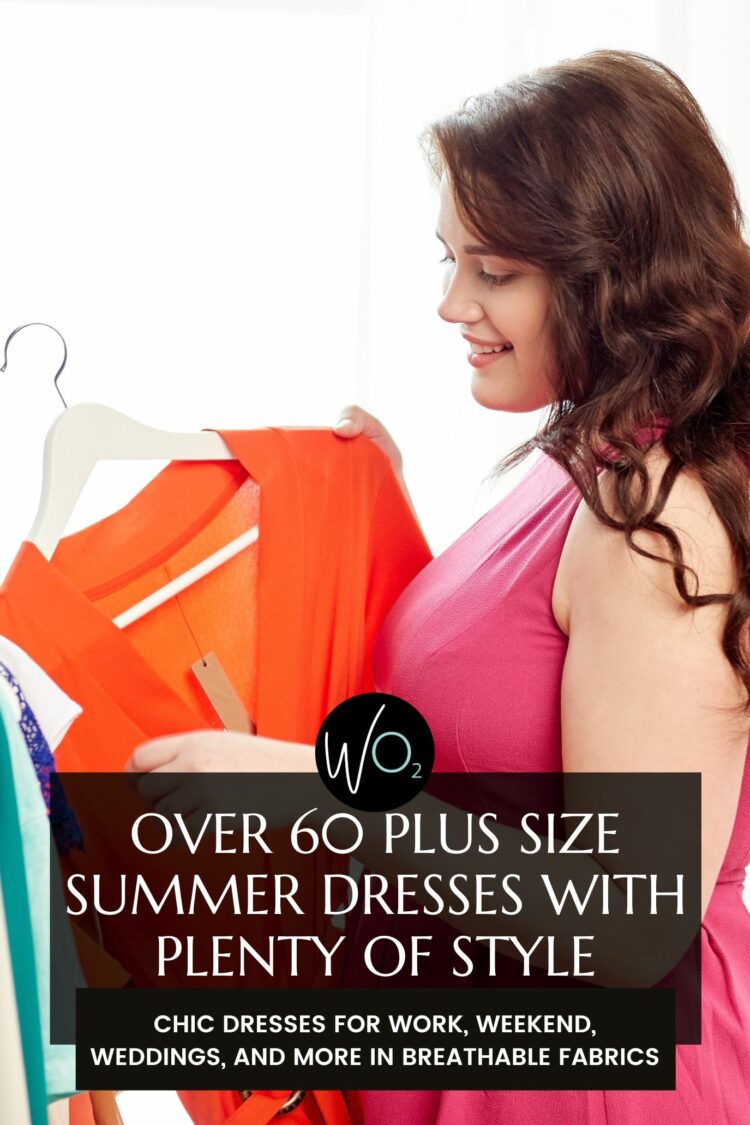 When summer arrives, one of the most comfortable things to wear in the heat is a breathable summer dress. Made from cotton, linen, and other breathable fabrics, such a dress (especially with cafe-preventing slipshorts) can make the most sweltering day comfortable. But it's hard to find such dresses in plus sizes. I've gathered over 30 super cute plus size breathable sundresses great for us grown-ass women, most were recommended by members of the Wardrobe Oxygen community!
40+ Chic Plus Size Breathable Summer Dresses
When I have been searching for stylish plus size sundresses and plus size cotton and linen dresses, I have been disappointed by the lack of selection. So many plus size dresses are made from polyester or other synthetic fabrics that can just make you feel even hotter on a summer day. And when I did find plus size and extended size summer dresses in breathable fabrics, they were often frumpy silhouettes and drab colors. So I went on a hunt and found over 60 different chic, comfortable, and very wearable plus size summer dresses in fabrics like linen, cotton, chambray, and other fabrics known to be more breathable in the summer heat.
Plus Size Shirtdresses for Summer
A shirtdress is a classic, always looking polished and chic. For summer, a shirtdress is a great choice for the office or occasions when you want to look put together while still battling the sweltering summer. From relaxed styles that could double as swim coverups to tailored looks perfect for the workplace, this range of plus size shirt dresses are all made from breathable fabrics.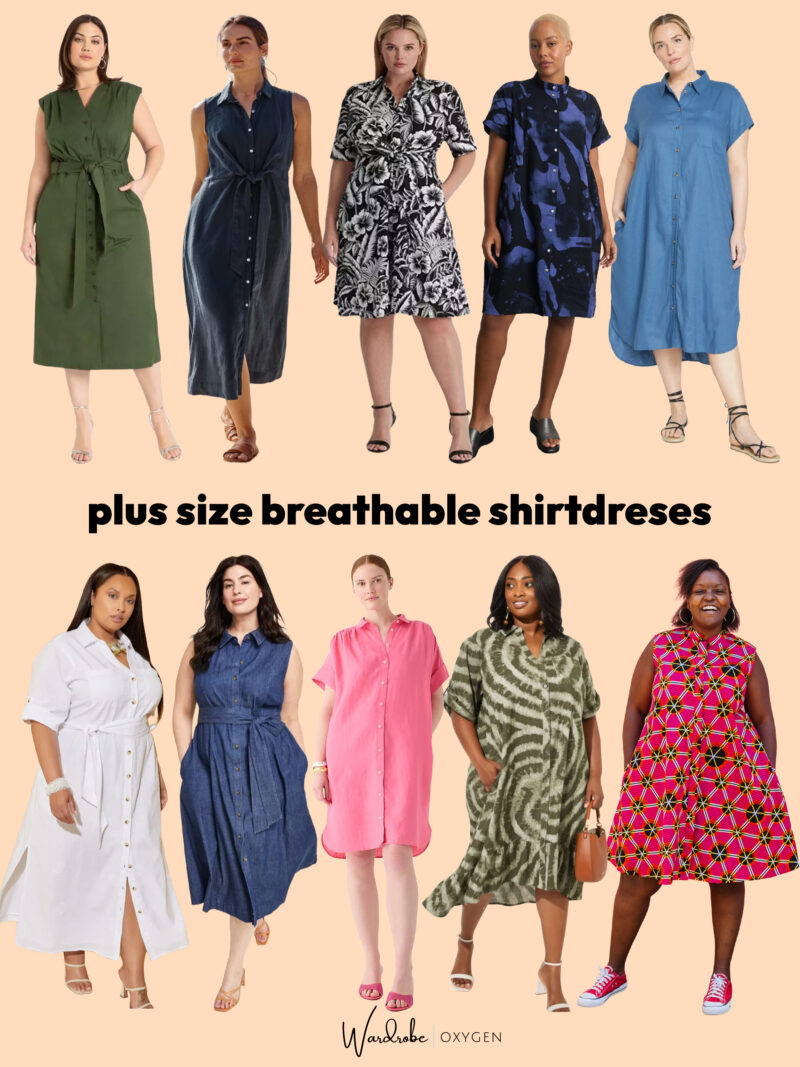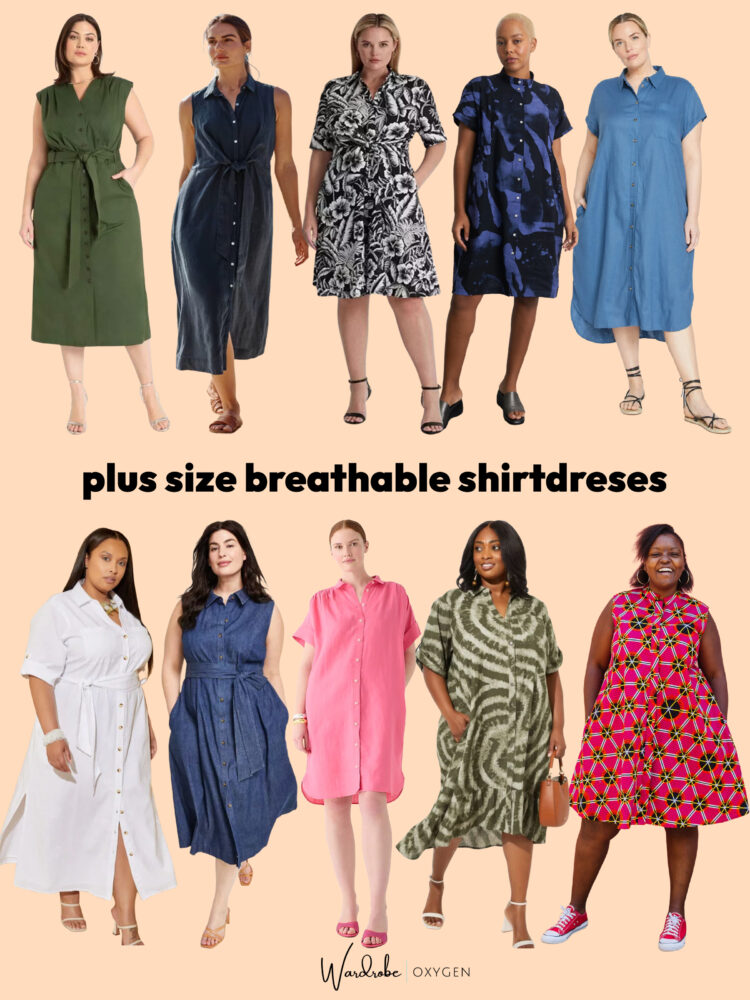 Plus Size Printed Summer Dresses
Why are plus size dresses so boring? And if they are printed, they're usually very dated prints. Well all of these plus size summer dresses are fun, modern, and very wearable prints and in summer-friendly fabrics like linen and cotton. As with all the collages in this post, I share the size range available so you know prior to clicking if the dress may be a good choice for you.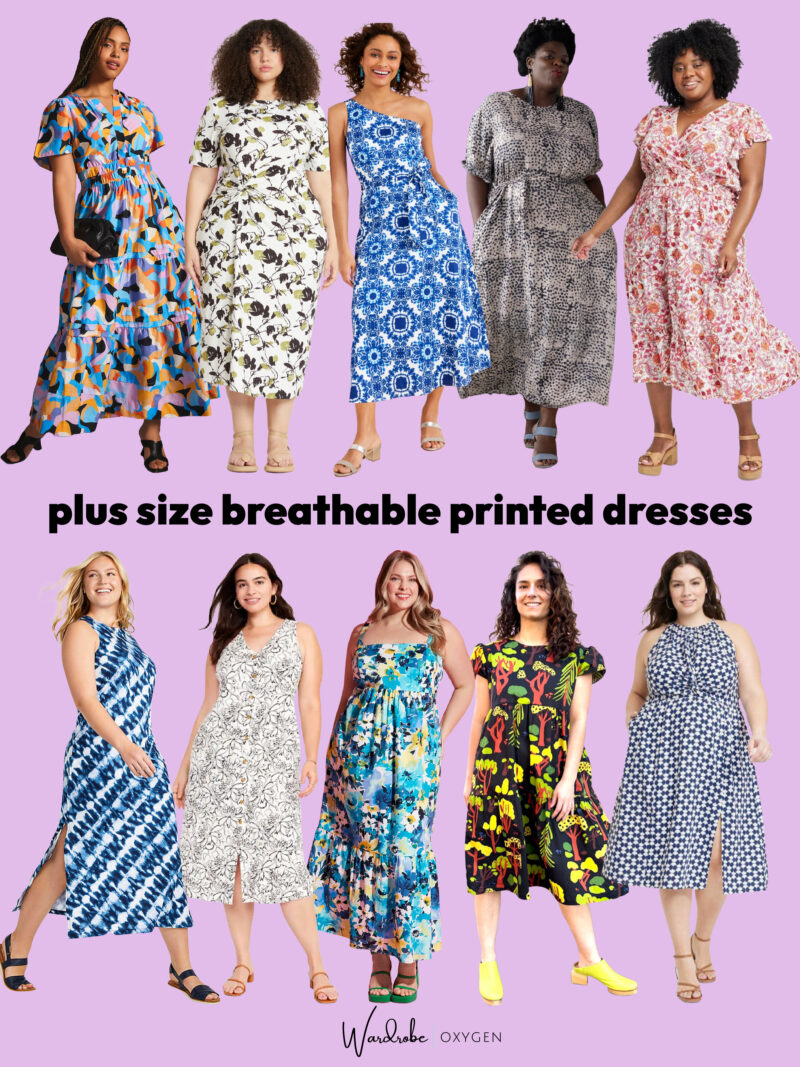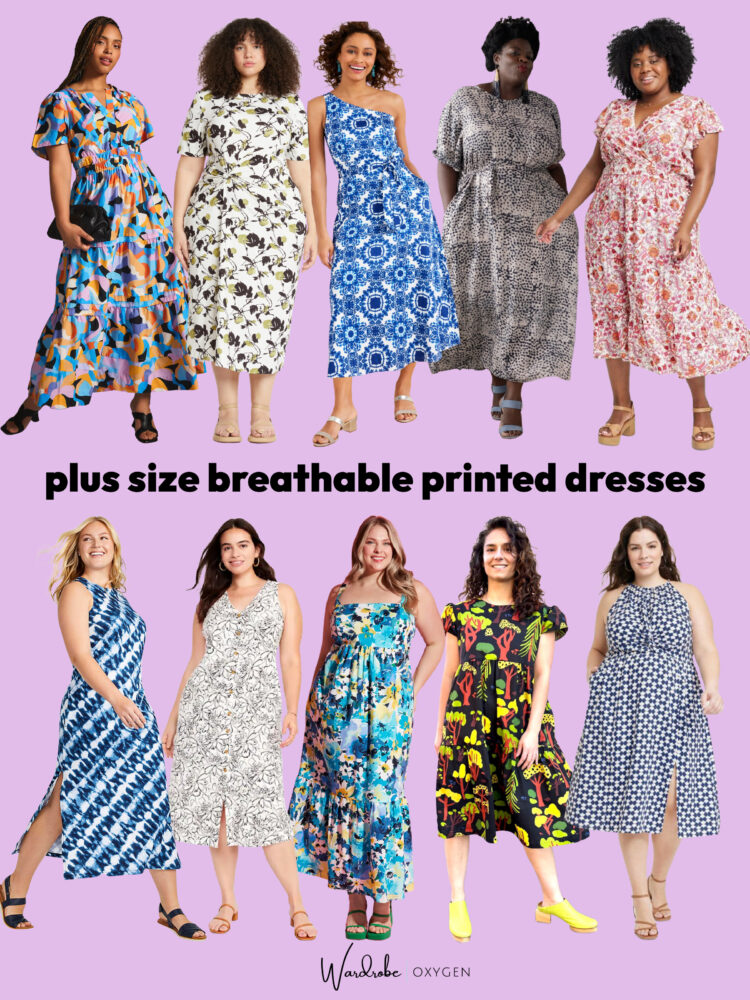 Colorful Plus Size Dresses for Summer
Bring on the color! I found a true rainbow of plus size dresses for summer. From linen shifts to spaghetti-strap sundresses, work-friendly plus size dresses to plus size dresses perfect to wear as a wedding guest, these cheery hued frocks are sure to please!

Plus Size Dresses with Sleeves for Summer
Whether it's a work dress code or personal comfort, it can be hard to find plus size summer dresses with sleeves. However, I found several that are stylish and made from breathable fabrics. From knee-length to maxi length dresses, this collection hopefully has a sleeved dress that appeals to you.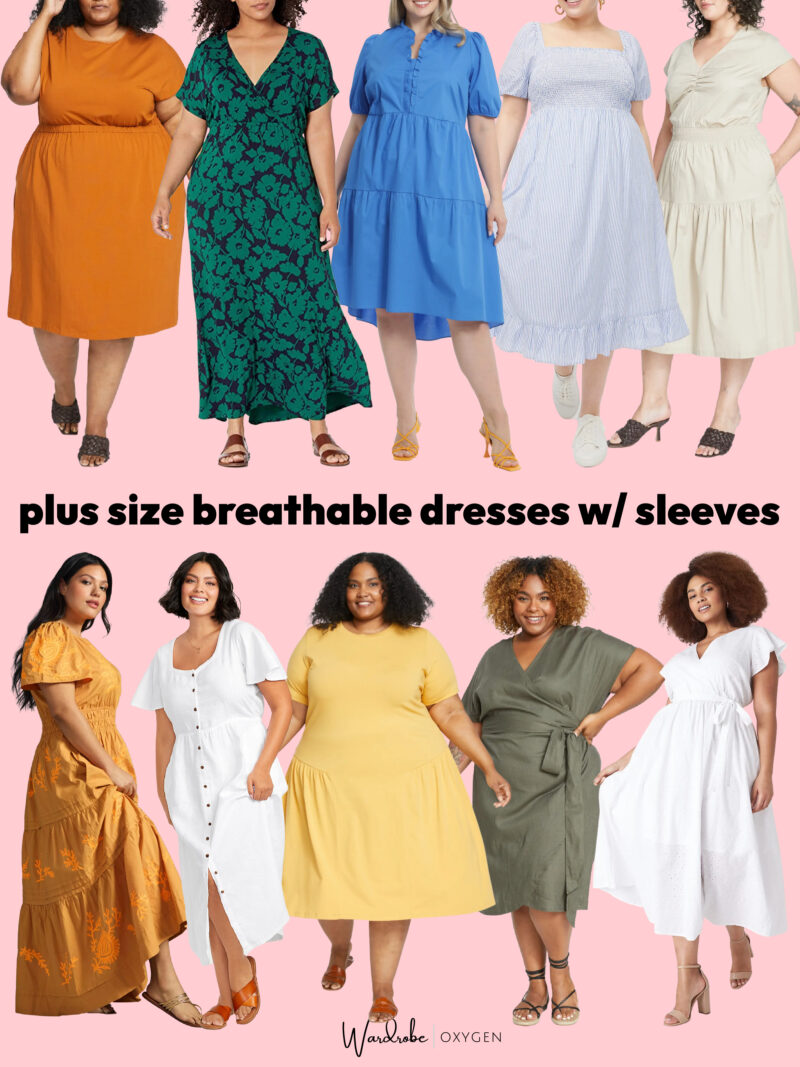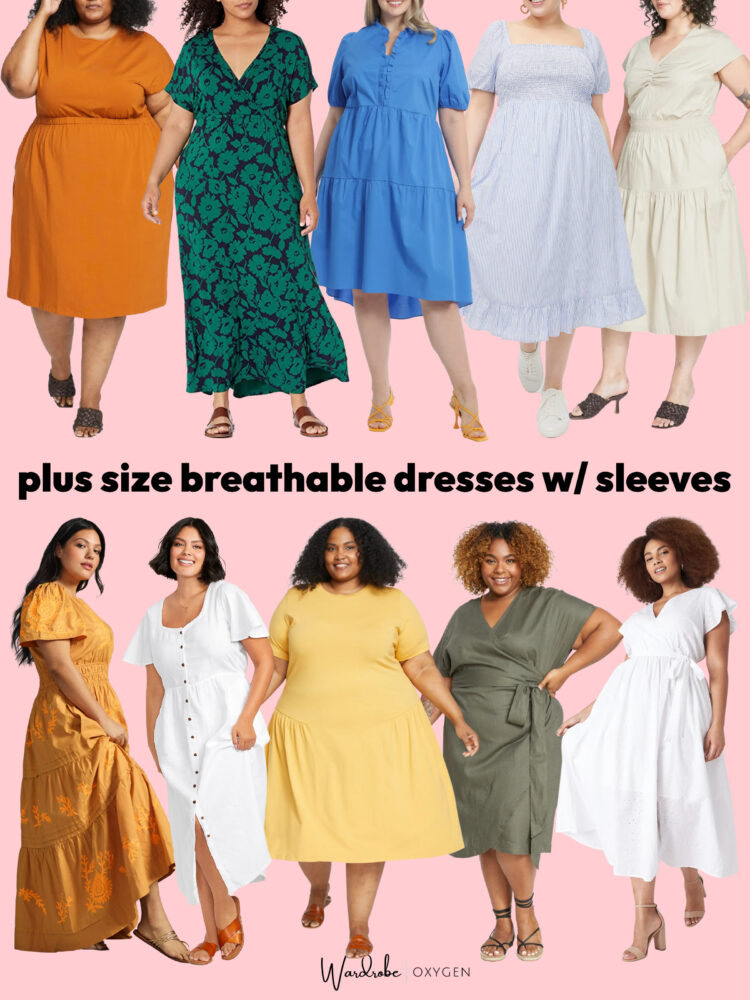 Plus Size Midi Dresses for Summer
I love a midi dress for summer. It is long enough to provide coverage whether you're picking up something from the ground, sitting on a park bench, or enjoying a picnic lunch. However, it's short enough to offer some airflow. A midi dress is great from work to weekend, and this collection of plus size midi dresses offers casual to dressy options in solids and chic prints. Midi dresses are also some of the best dresses to transition from summer to fall with a switch of footwear and an addition of a layering piece like a denim jacket or cardigan.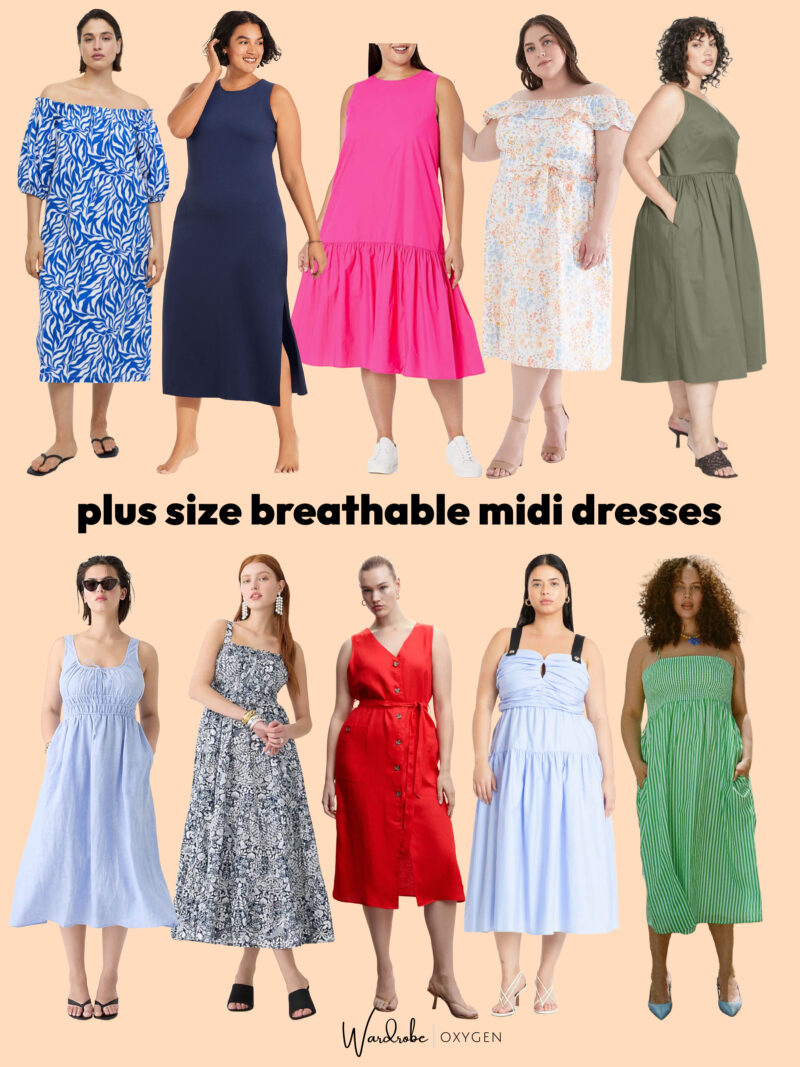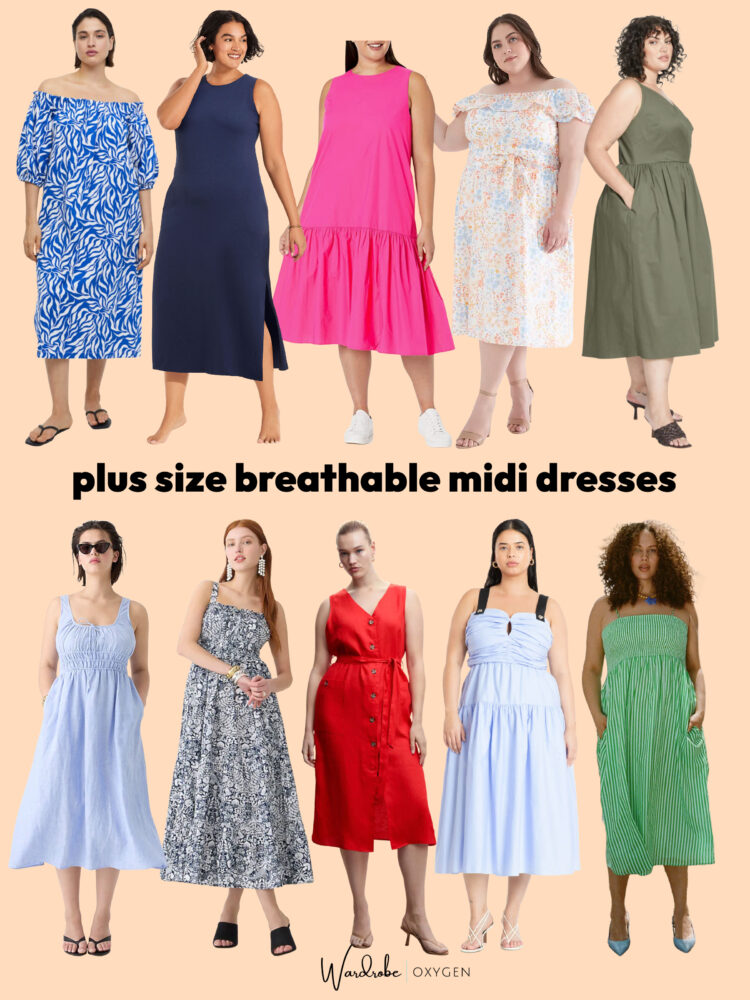 Plus Size Maxi Dresses for Summer
Sometimes you just want a summer maxi dress. Great for destination weddings, beach getaways, and backyard barbecues, the maxi dress is festive, fun to wear, and looks great with flat sandals and other shoes. Maxi dresses just scream summer! This selection of plus size maxi dresses has a range of styles and dressiness to fit a range of situations this summer.