This article may contain affiliate links; if you click on a shopping link and make a purchase I may receive a commission. As an Amazon Associate, I earn from qualifying purchases.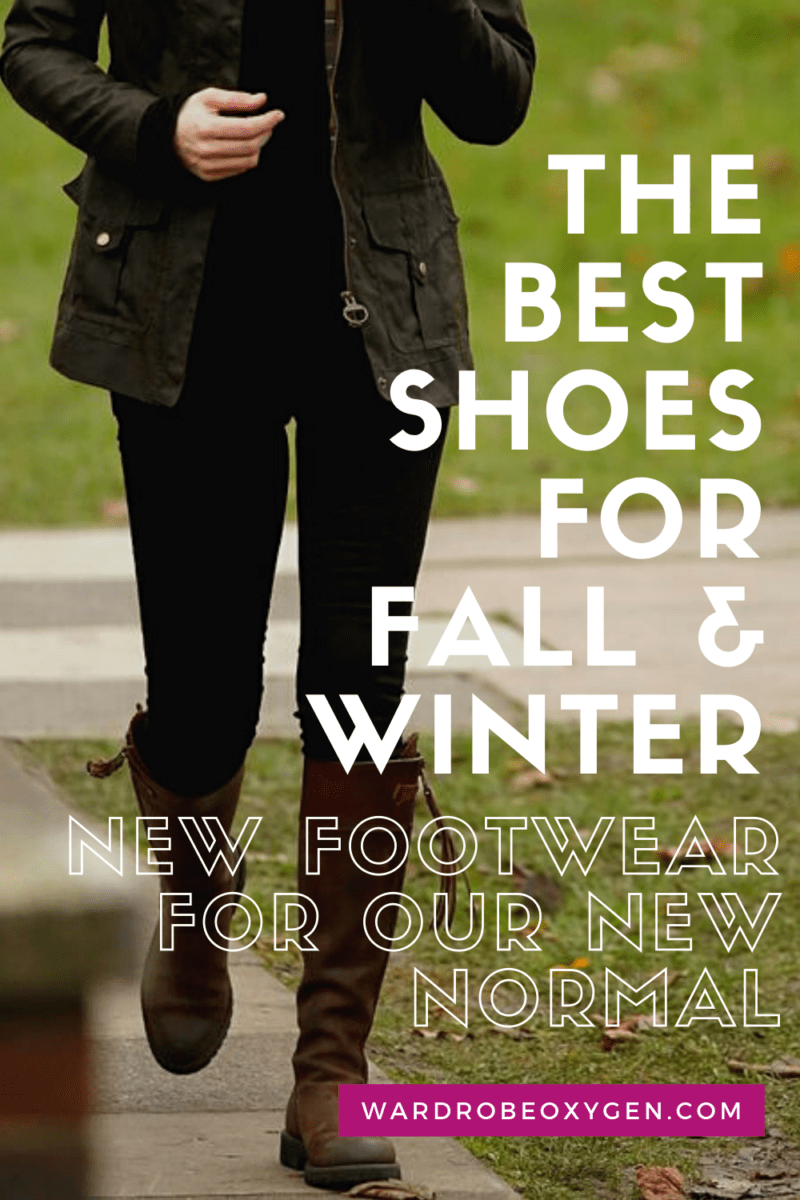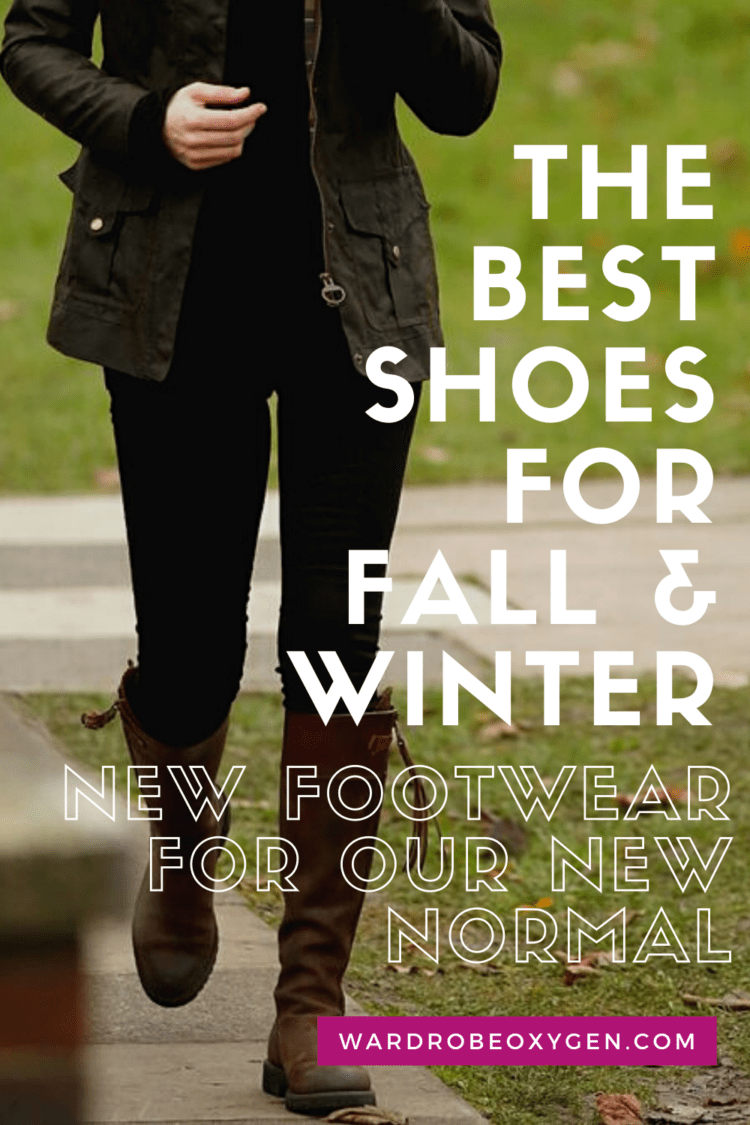 It's a new year, a new way of living, and with it we all have new needs for our fall and winter footwear. Maybe we're telecommuting after years of heading to the office, maybe we've decided to give up the high heels, and possibly we've found over these months that our personal style has changed and with it our previous footwear wardrobe no longer works for us. I know my needs have changed and I have been looking for styles that offer support, comfort, and durability while also remaining stylish and working with my personal style. Since I was searching myself, I figured you may be looking as well so I gathered some styles that offer what we may need this year versus last year. Below, some of the must-haves for many footwear wardrobes for this fall and winter.
Fall/Winter 2020 Footwear Must-Haves
Wardrobe Oxygen uses affiliate links. This means that clicking on and purchasing through a link may earn me a small commission. As an Amazon Associate, I earn from qualifying purchases.

Need a professional and polished looking shoe but don't want the height? I recently got these flats from woman-owned shoe brand Ally Shoes and am obsessed. Super chic and sleek, this handcrafted leather flat is available in four different widths, padded with an ergonomically-designed insole, built-in metatarsal and arch support, and was designed in partnership with a podiatrist. Wear with your work trousers to the office and your ankle jeans or even your dressier joggers on the weekend. This camel color is a universal neutral that goes with most everything.

I've been a fan of Rothy's flats for several years (read my original Rothy's flats review) and love how the shoes reduce waste (they're made from recycled water bottles), are machine washable, hug my foot, and come in some fabulous colors and prints. The Rothy's loafer style is great for winter because the higher vamp offers more coverage and doesn't look odd when worn with socks. While Rothy's offers several solid colors to blend with your wardrobe, I am a fan of their prints, like this Grey Botanicamo pattern which is an unexpected neutral adding fun to an outfit whether it's at home or out and about.

Have you been wearing your Birkenstocks all summer and not sure what to do now that it's colder and your toes need coverage? Birkenstock carries shoes and some of them are pretty cute! This Mary Jane style shoe from Birkenstock has the same amazing footbed as the brand's sandals and gets great reviews for fit and comfort. This is the kind of shoe that looks at home with midi skirts and t-shirt dresses as well as straight-leg pants and boyfriend jeans.

Keep these at the door along with a utility jacket or puffer and you can go from sleep to street! I love tall boots like these for slipping over leggings, jeggings, and even joggers for comfort, style, and protection against the elements. With a cushioned insole, arch support, a tread sole, and stretch panels along with a zipper for comfort, fit, and ease, this boot will look better with time and wear. Available in three chic and timeless colors.

These shoes from Allbirds, made with soft, temperature regulating ZQ Merino wool are a great alternative to slippers as they are more cushioned and supportive. Not only that, Allbirds makes shoes that are carbon neutral, sustainable, and made from ethically sourced materials. While their gray loungers are shown here, Allbirds has a few different styles and many colors to choose from!

When comfort and style merge in a season... the clog is back! Yes, this shoe is back in style just in time for fall and winter 'demic comfort. The Dansko Professional Clog is a classic, and looks on trend in this distressed honey-colored leather. I can't think of a shoe that better works with the wide-leg denim styles that are also on trend this season! If this color isn't your jam, the link offers six other colors to choose from.

Get the support of a sneaker, the softness of a slipper, and the style of a designer flat with Birdies shoes. 'The Starling' is just one of their styles which come in an amazing array of colors, fabrics, and prints. Crafted with seven layers of cushioning, Birdies provide dual-layer high-density memory foam, shock absorption, and arch & heel support while looking chic.

I don't want to freak you out, but the holidays are right around the corner and there's a good . chance your holiday shoes from last year are a style that doesn't fit or work this year. Vionic, one of my favorite brands for comfortable yet stylish shoes, offers this flat with a sophisticated silhouette in amazing colors and prints like this holographic silver snakeskin as well as gold, patent, neutrals in leather, and even a cat-print calfhair. All this style plus an orthotically cushioned footbed that helps support the natural alignment of the foot with every step you take.

If you're looking for a stylish flat that has a little more coverage on the foot, this flat from Børn is a great choice. Available in neutrals, on-trend colors, and even a cat print, these flats have plenty of toe room, cushioning and support, and get rave reviews for comfort and style.

Not ready to forego heels but want a lower heel and more comfort without sacrificing style? This sleek kitten heel bootie from Clarks offers a padded footbed and support in four colors and prints including this chic black and brown versatile snakeprint and a fab leopard calfhair. With a shaft high enough to slip under your pant hem, these can be worn with your coziest socks and no one will be the wiser.

Remember that old commercial with the jingle, "Looks like a pump, feels like a sneaker?" I kept humming that when I saw these slipper/boot/chukkas from UGG. Made of soft suede with a lining from UGGpure, a textile made from wool to feel and wear like genuine shearling, these are just as cozy as a slipper but with a sole and laces to make it a functional, supportive shoe able to leave the home. And don't judge this shoe by this pink color; I chose it because this is a sea of neutrals and I wanted a pop. And the pink IS fun as well as the red, highlighter yellow, and cheetah prints available but there are also neutrals like camel, blush, and black to blend with your existing wardrobe.

If you're looking for a boot that will get through whatever the rest of 2020 is going to throw your way, this is a good choice. Since 1870, Blundstonehas crafted comfortable yet durable footwear. Made from sturdy, water-resistant leather, this easy to slip on Chelsea boot has an anatomically designed, shock-absorbing PORON® XRD® footbed for all-day comfort. Available in two colors, these are a great option if you decided to try Doc Martens again and found them uncomfortable but still want that grunge-esque style. They're also perfect for all the wider-leg denim styles that are popular this season.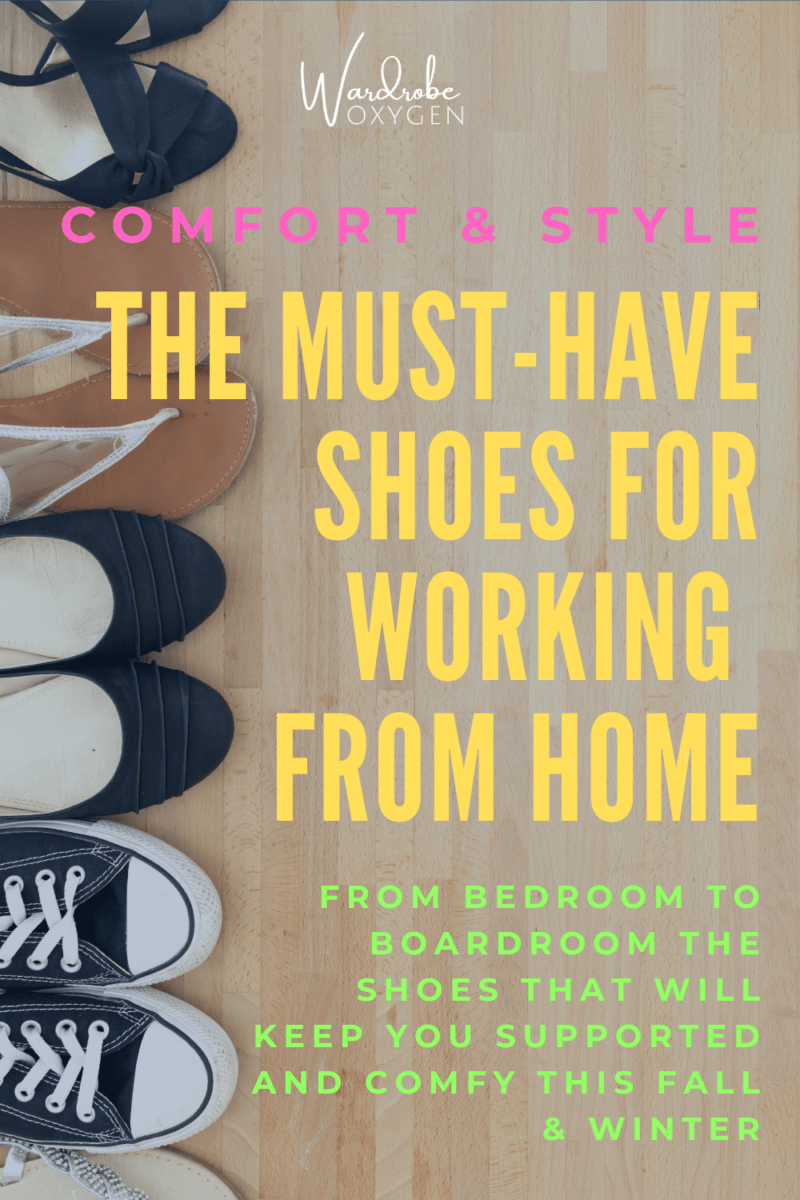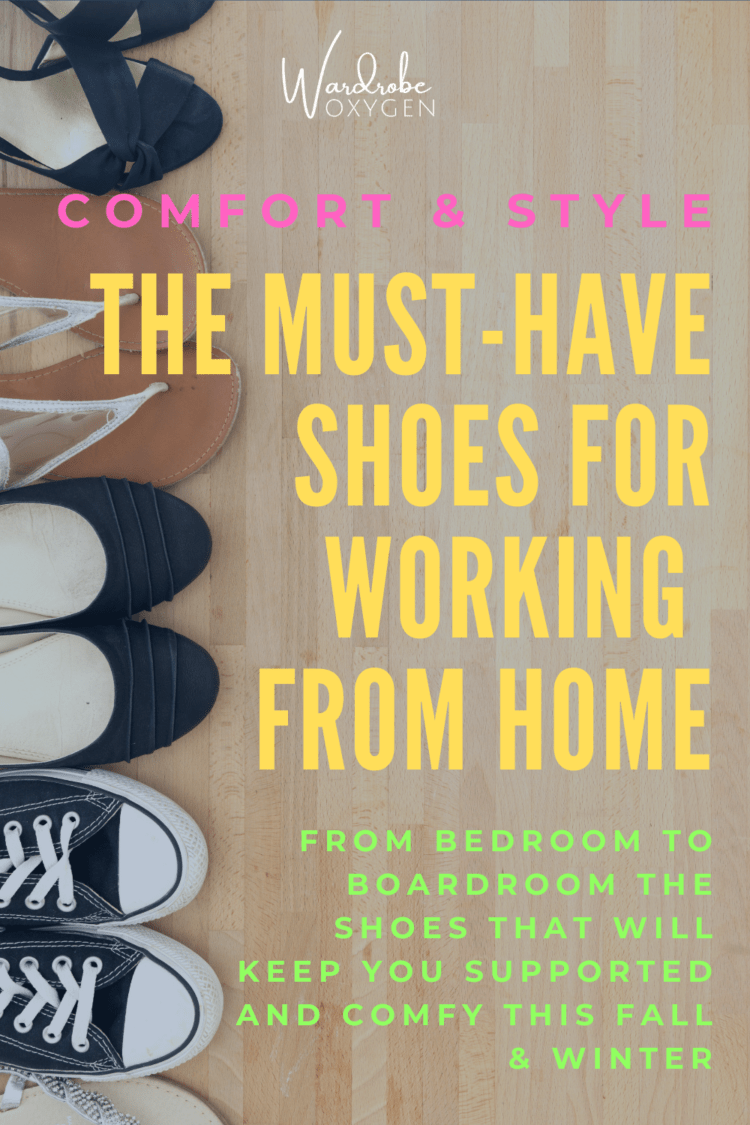 I'd also love to hear from you! What shoes are you finding are getting a lot of wear now that the temps are dropping? Are you finding that your fall/winter 2020 shoe wardrobe is different from what you wore this time last year?