This article may contain affiliate links; if you click on a shopping link and make a purchase I may receive a commission. As an Amazon Associate, I earn from qualifying purchases.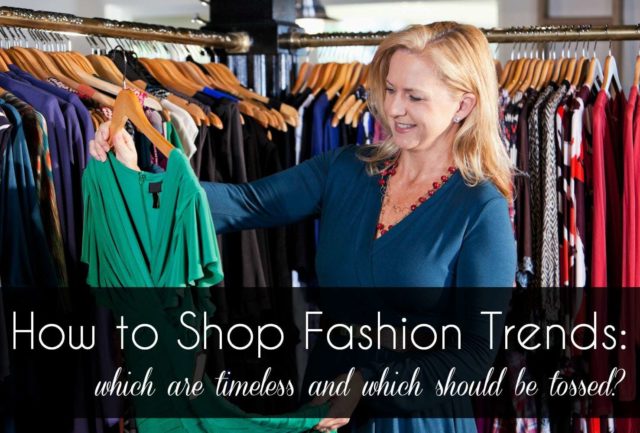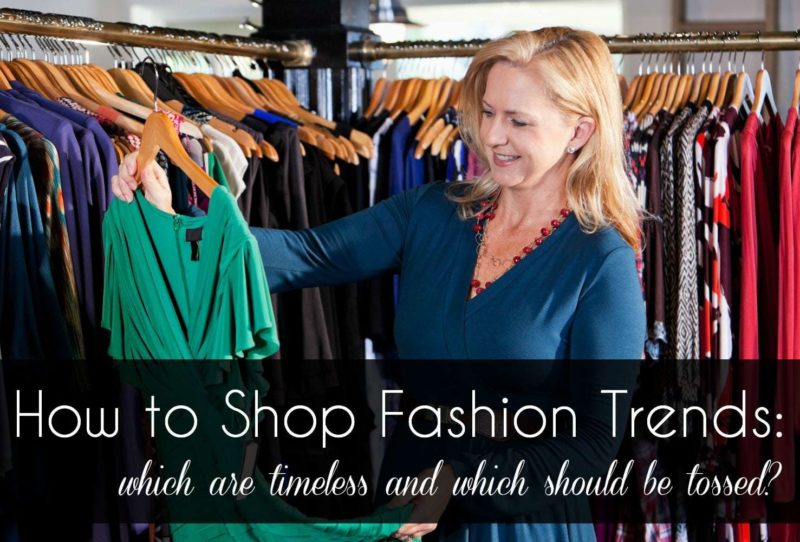 What trends do you see lasting and which ones are going out of fashion? I usually guess by what goes on clearance but I see cold shoulders on clearance and cold shoulders in new arrivals. Help!

It seems like plus-size offerings are saturated with bell/balloon selves and cold shoulders (still!!). Any idea how long the bell/balloon trend will stick around? I'm trying to buy quality instead of quantity, and I don't want to invest in pieces that will look dated in a season or two.

Allie, are lantern and bell sleeves still going to be a "thing" this fall? Should I buy a dress with sleeves like this?
Cold shoulders, statement sleeves, wrap-style skirts, knotted tops, high-low hemlines, deconstructed shirts, kick flares, ruffles, oh my! Everywhere you look it seems that clothing has a lot of embellishment and trendy details. How to know which trends will last and which ones will be a passing fancy?
The First Rule of Shopping Fashion Trends: Chemistry
The first rule of any fashion trend is don't buy it unless you love it. If you would have purchased it even if you didn't see it on every blogger, coworker, and stranger walking down the street then buy it. If you found the trend really weird or ugly and feel you've finally been worn down by seeing it everywhere… don't buy it.
I love off the shoulder fashions… but I have for years. My favorite dress is a long-sleeved jersey maxi dress from Tart Collections that is off the shoulder. I bought that dress in 2013 and continue to wear it regularly because it makes me feel sexy and stylish without a lot of skin or a lot of effort. When the off the shoulder trend became popular a few seasons ago, I rejoiced because I could find more things that would make me feel effortlessly sexy like that dress. I buy them now, knowing I'll still be wearing them years from now not because the trend is cool but because the trend has become part of my personal style.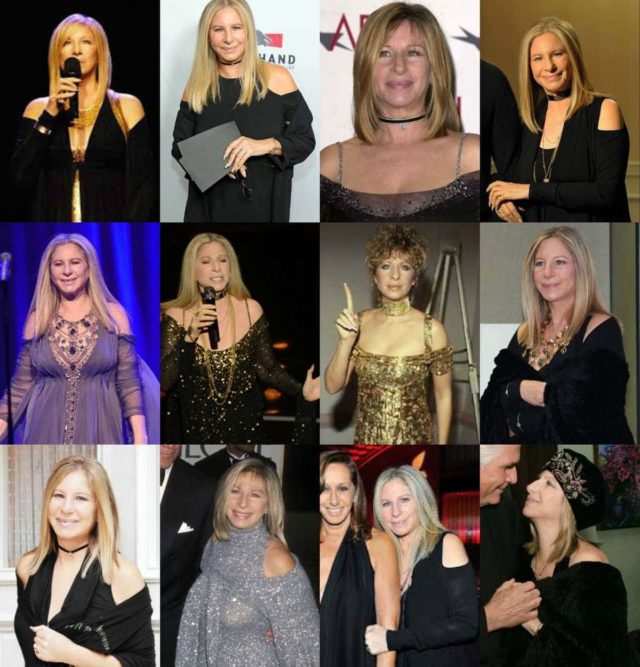 I hated the cold shoulder trend when it came out. I hated it when Donna Karan did it decades ago, I always connected it to Barbra Streisand who often wore cold shoulders (nothing wrong with Babs, but she wears it so often it's become one of her signature looks). But cold shoulders were EVERYWHERE and the trend finally wore me down and I bought a cold shoulder top. I wore it three times before I donated it, regretting the purchase. If a trend needs months of seeing it everywhere to wear me down it's not worth a purchase.
The Second Rule of Shopping Fashion Trends: Practicality
If a trend requires you to buy special undergarments, a new silhouette of coordinating garments, or special shoes… I don't recommend buying it. No trend is awesome enough to completely transform your closet and invest so much money and time to make it work.
The same holds true for many of the trends right now that aren't easy to wear. Crisp cotton tops covered with ruffles that need to be carefully ironed after each washing. Lantern sleeves that get in the way when you eat or type. Skirts with high slits. Dresses with open backs. If it doesn't work with your lifestyle, don't force it. Forcing fashion is never stylish.
The Third Rule of Shopping Fashion Trends: Shop Low, but Look High
A trend is seen on the runways. Without even discussing it, several designers featured the color green, or micropleats, or wide belts. The next season, you'll see the color green, micropleats, and wide belts everywhere from Nordstrom to ASOS. The season after, you'll find micropleats and wide belts at Target and Kohl's and may be able to score one of those designer green pieces at TJ Maxx or Nordstrom Rack. Rock those trends and whatever price point and from whatever brand works for you.
The time to let go of a trend is when those brands at Nordstrom and ASOS have dropped it. The lower-end retailers (and sadly a lot of plus size retailers) hold onto trends far longer than they should be around. Sometimes it's because they don't believe their customer to be savvy enough to know when trends have expired, sometimes it's because that trend is just so gosh-darn easy to create at a low price, and sometimes it's because it's a really wearable trend no matter your size and budget. This last reason is why cold shoulders continue to show up in stores and online boutiques. Cold shoulders are this decade's empire waist crinkle fabric peasant top.
Be Honest, Will Statement Sleeves Continue to Be Stylish?
This is the kind of trend that can continue to be wearable and even stylish if it works with your personal style. If you have a dramatic, artistic, or boho personal style you likely were wearing this trend before it showed up in every store at the mall. So buy it to your heart's delight and rock it for as long as you desire. If you never wore it but as soon as you saw it you had to have it and now own several pieces with the trend and can't imagine your life without them… keep rocking them. A top with a statement detail will always be great, just switch up the jeans you pair it with to keep those a current wash and silhouette and the outfit will look purposeful not dated. A dress with a cool sleeve can also work beyond the trend, as long as there aren't any other trends in there to scream, "I bought this in 2017!" A shift or a-line silhouette that hits around the knee is a simple cut that nicely balances a statement sleeve, especially if it's a solid color.
Be Honest, Will Cold Shoulders Continue to Be Stylish?
If you are Barbra Streisand and you've been rocking Donna Karan's cold shoulder looks for the past two decades, keep rocking those cold shoulders. If you own some cold shoulder pieces and positively adore them and they have become part of your signature look, wear those cold shoulders with pride. But if you haven't yet adopted this trend… don't. This trend may still be in department stores, but you'll see more often than not it's made in plus size or juniors sizes, and it's often on sale. This trend is so specific that in 20 years people will be cutting holes out of tops to make a '10s costume for Halloween.
Will Ruffles Continue to Be Stylish?
Ruffles have never not been in style, but the past couple of years have seen them bigger, in groups, and in unusual places. I'd refer to what I said about statement sleeves: if it's your thing, rock it. If you are only buying it because you want to look hip or it's kinda cute you guess and it's on major clearance… save your pennies.
How to Shop for Fashion Trends
My best tip for shopping fashion trends is shop for what appeals to you, but before you buy do a bit of homework. Whip out your phone, google the trend and see what comes up. If the first page of google shows articles about this trend and the dates for them are two or more years old (or are all pieces about how much that trend is Oh-VAH) you may wish to pass on it. But if you love the look of the piece, it works with your current wardrobe and lifestyle, it really sings to you? Screw everything I've written and do what is right for you. Wear it with pride and confidence and you will look fabulous!