This article may contain affiliate links; if you click on a shopping link and make a purchase I may receive a commission. As an Amazon Associate, I earn from qualifying purchases.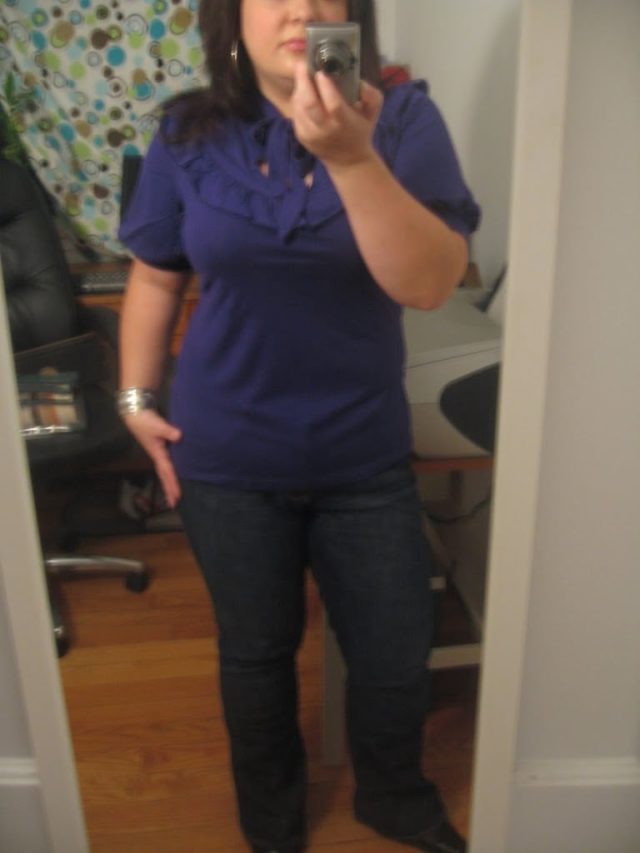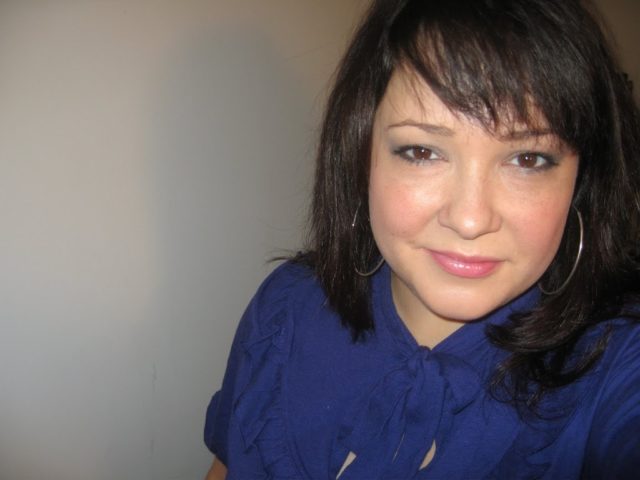 Ultraviolet knit top from Old Navy (thanks to My Fashion Evolution for letting me know about this steal of a top!), dark "The Flirt" jeans from Old Navy, black city boots from Impo, silver cuff and hoops.
Hair was washed and conditioned the night before, a bit of Jonathan Silky Dirt while damp and air dried. This morning was humid and icky and my hair looked tres Kip Winger so I used the clothing iron on it. Helped a bit, but I just knew it wasn't going to be a good hair day.
Makeup is L'Oreal True Match concealer in W4-5, philosophy's The Supernatural in Beige, Nars blush in Orgasm, Revlon Super Lustrous Lip Gloss in Pink Afterglow, Body Shop eye color in Slate on lid, Peacock in crease and along lash lines. Lashes curled, two coats of DiorShow mascara in black.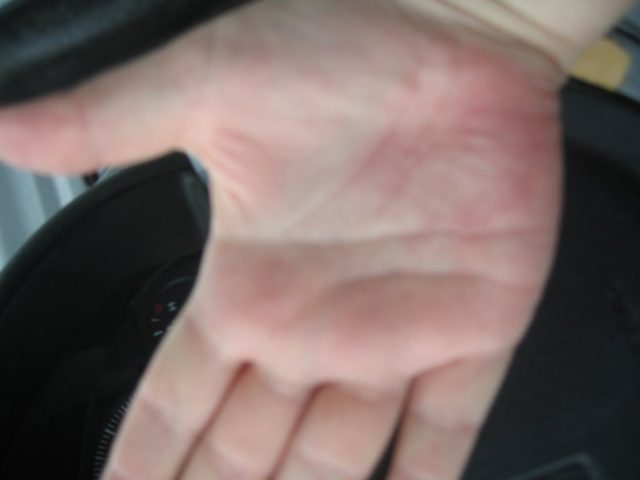 So an update on my hands. As the day progressed, the redness started to form lumps/welts on the outer part of my palms that were sort of hard and hot. I took Benadryl, which knowcked me out on the couch before Jeopardy even started, but I still woke up several times in shocking pain and now itching on the inside of my forearms (though no redness with it).
Today I had an appointment at 10:30. Got to work over an hour early so I could take a 2 hour lunch to have the appointment and the commute to get back home to my doctor. Got to the doctor to find out… surprise they no longer take my insurance. ARE YOU KIDDING ME? I work for a great company, but the insurance is not so great. The only thing I miss about my husband's old job was the kick-butt insurance.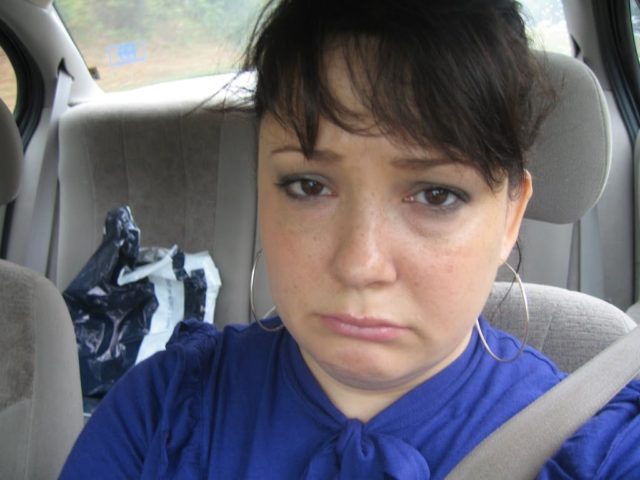 So I hit the post office where new boots from Duo were waiting for me. Since I had a bit of extra time and the doc is only a half mile from my house, I headed home with my new boots that are big enough to fit my monster calves (don't worry, there will be a review on Wardrobe Oxygen within a week). Not sure if they are right, will need a second opinion. But the dog ate a dryer sheet and puked all over the floor and a rug so I cleaned that up. And my hands were killing me and it's like 100 degrees with 250% humidity in Maryland today and I was so frustrated with the doctor experience and then weird crazy heavy traffic getting home that… well this is me at noon today. Sweaty, hair piled up, tear-streaked makeup and sad face.
But you know what, it's Friday! Tomorrow is my college homecoming and I look forward to tailgating and hanging with all my current and old friends. So the pout (that I didn't even realize I had until I caught glance in the rearview mirror and then just HAD to take a picture of) is already gone!