This article may contain affiliate links; if you click on a shopping link and make a purchase I may receive a commission. As an Amazon Associate, I earn from qualifying purchases. 
When I was in high school, I had a friend named PJ. PJ moved to the area in the middle of high school and brought with him a whole new world of music, literature, and art. Before I met PJ, my music knowledge and experience was pretty limited; whatever played on the Top 40 stations or the relatively mainstream Alternative music I could hear on DC's WHFS. To this day, every time I start up my iPod or attend a concert, I think of PJ.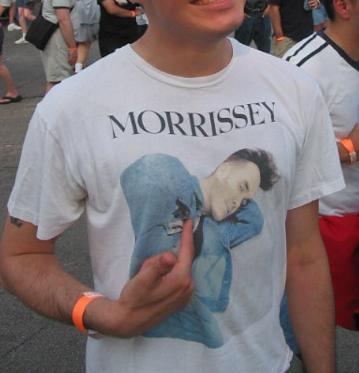 I had this same tee shirt in high school and literally wore it until it fell apart. Image via toddicus.com
When PJ found out I liked The Cure, he introduced me to The Smiths. He took me to see Morrissey in concert. He made me tapes of bootlegged R.E.M. (my favorite band at the time) or mix tapes with bands I had never heard before like Hüsker Dü, Bauhaus, and Joy Division. He saw that I liked The Sundays so he gave me a cassette of Cocteau Twins' Heaven or Las Vegas
.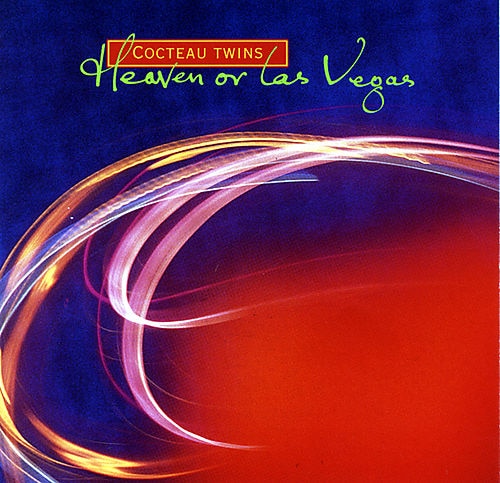 To this date, The Smiths is one of my favorite bands, and Heaven or Las Vegas
is by far my favorite album. When I am stressed, I listen to Heaven or Las Vegas. When I am sad, I listen to it. Even when I was in labor, I listened to it on my iPod and it instantly calmed me. It brings to mind memories of driving in PJ's old VW Beetle on a sunny day, sitting in my childhood home's backyard, listening to my Walkman while writing in one of my many spiral notebooks, high school Saturday mornings where I could lie in bed until noon listening to music, reading, dozing.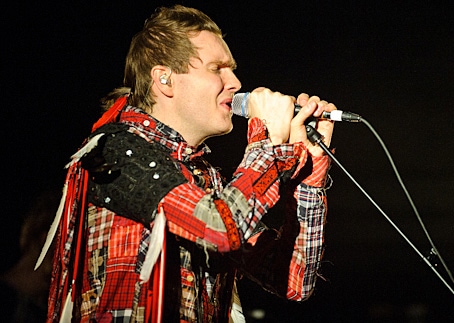 Last night I went to see Jónsi at the 9:30 Club in DC. I won the tickets from a local paper; otherwise I probably wouldn't have gone. I mean, I like Sigur Rós, and I like Jónsi – even have his solo album. However I haven't really listened to it deeply. The first half of this year I spent researching and listening to artists on the Bonnaroo lineup, since then I have been in a bit of a music rut and haven't given appropriate time to my new music.
My sister and I made it a GNO affair last night. We headed to Marvin for mussels and wine. We then stopped by a bar or two for another drink and conversation. We ended up missing the opening band – Mountain Man and arrived just as Jónsi started his set. Because of this, we ended up downstairs near the bar to the left of the stage, surrounded by folks ordering beers and the smell of burned nachos. Jónsi's set started slow, and my sister admitted she wasn't "feeling" it. I told her to hang on until 10pm and if she still didn't like it, we could leave then.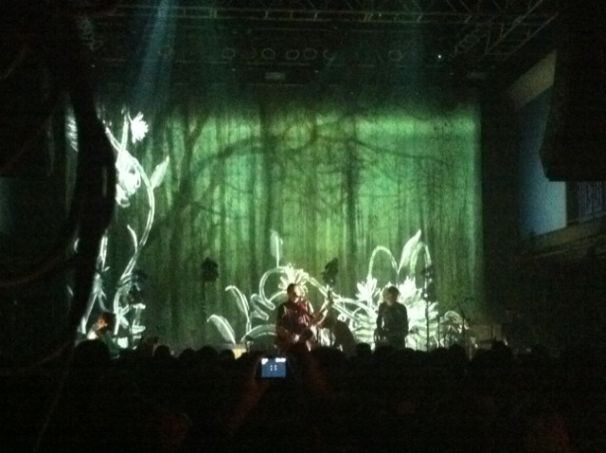 The crowd opened soon after this conversation and we were able to wiggle in about ten feet from the stage, still to the left. Suddenly the whole experience changed for the better. The air was cooler (and free of the smell of scorched cheese), it was dark, most of the people around us were quiet and focused on the performance. We were surrounded by the dark, the music, as well as the movie being projected on the back and side walls. And the music became more layered, more exciting, more intense.
It reminded me of the first time I heard Heaven or Las Vegas on a CD – the blanket of sound, the layers of music, the angelic voice. I felt buoyant, lifted up, full of joy and gratefulness. I feel goofy using such a description for a concert, but Jonsi's performance was lovely. Utterly love-erly lovely (by the way, the Washington Post felt the same – read the review of Monday's show here).
PJ died the summer after his freshman year of college. He fell asleep behind the wheel driving home from work. PJ and I dated for a short time in high school, but we remained friends after that and pen pals when he went off to college. I still have the silver ring with the Yin-Yang symbol on it that he gave me in high school, and I will always keep the music education he gave me. Last night I thanked PJ for opening my mind, and having it that I experienced such a great show.