This article may contain affiliate links; if you click on a shopping link and make a purchase I may receive a commission. As an Amazon Associate, I earn from qualifying purchases.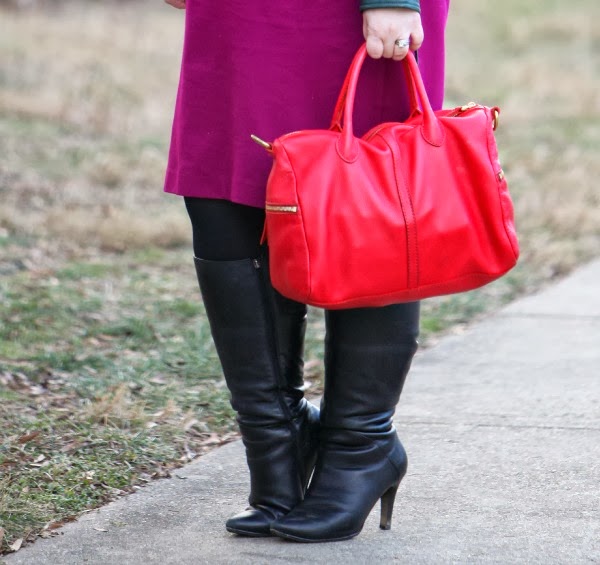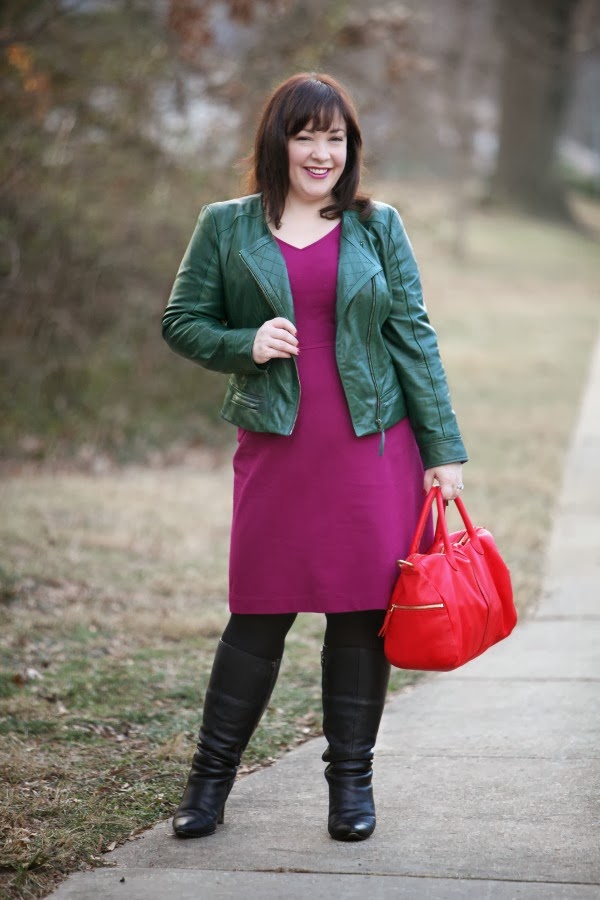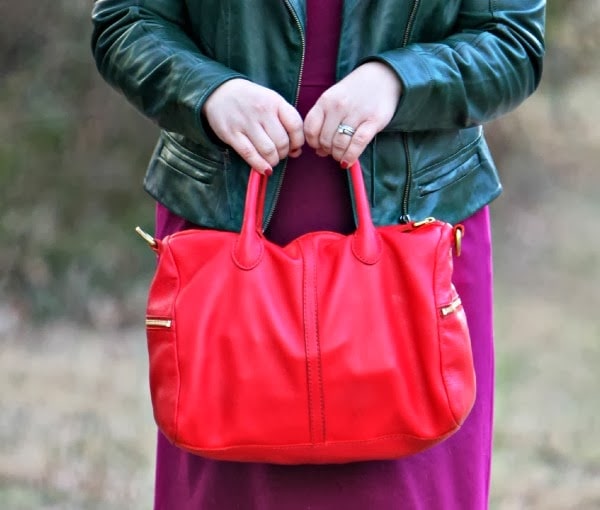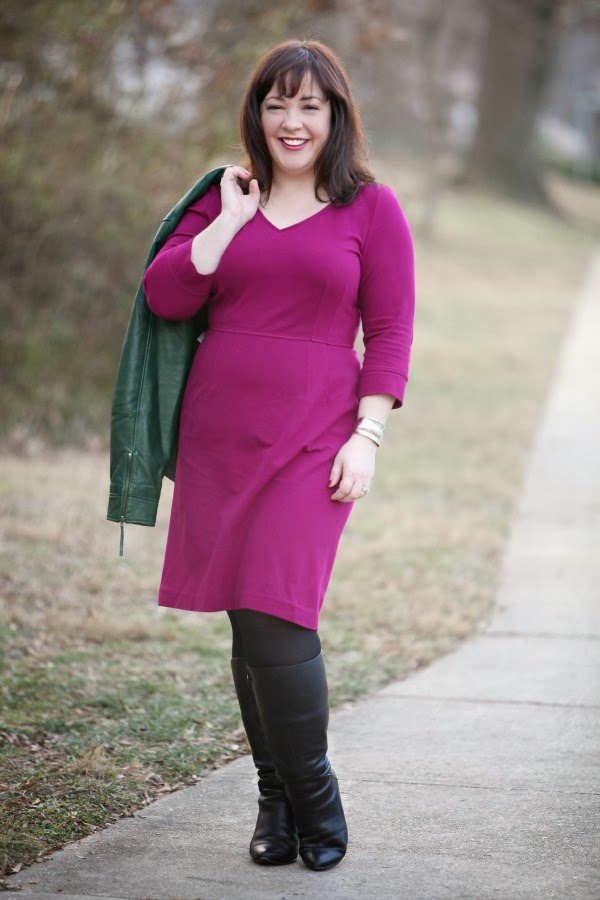 This outfit features two items I received free from blogging, but two things I utterly adore and wear regularly with much joy. I love Dobbin Clothing – their ethics, their style, their quality, and service. This dress has gotten a lot of wear this year, and I wear it often with tights and boots now that it has gotten so cold. I wore it once with this jacket and loved the color combination and decided to repeat it for the blog.
And this bag… oh how I love this bag. it's the Erin Satchel from Fossil and it's my new favorite. While I often wear it with the long strap to make it a crossbody, I sometimes remove the long strap and carry it like a doctor's bag. The shorter straps are still long enough to tuck it into the crook of my elbow and it's easier in the season of heavy coats with hoods and laptop bags and too much going on around the neck. But this bag is really well made, holds everything, has really intelligent pockets and always brings me compliments. I like bags that look luxe but aren't covered with logos; Fossil keeps branding subtle and lets the style shine.
I think this would have looked better with wavy/curly hair but it's a lot faster to do my hair straight in the morning.  A good clue to what type of morning I have had is how curly my hair is.  If it's curly and looks great, I had a good night's sleep, thought ahead to shower the night prior, had time for breakfast and am feeling fine.  When it's like this, I am running late but at least had time for a shower.  When it's in a messy updo… watch out because mama hasn't had her coffee and probably forgot her phone at home!
Follow Me | Twitter | Facebook | Instagram