This article may contain affiliate links; if you click on a shopping link and make a purchase I may receive a commission. As an Amazon Associate, I earn from qualifying purchases.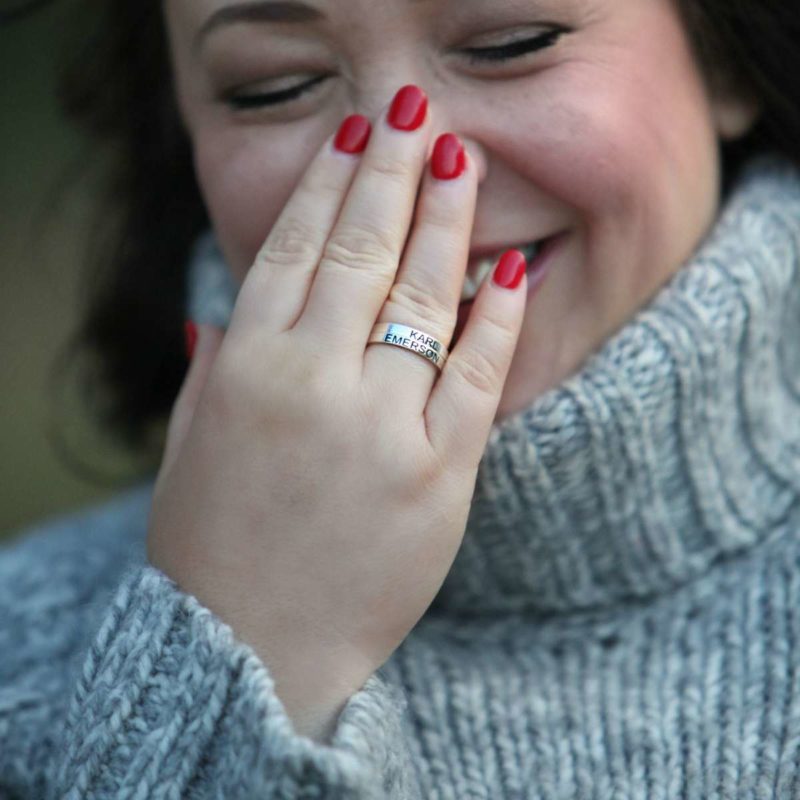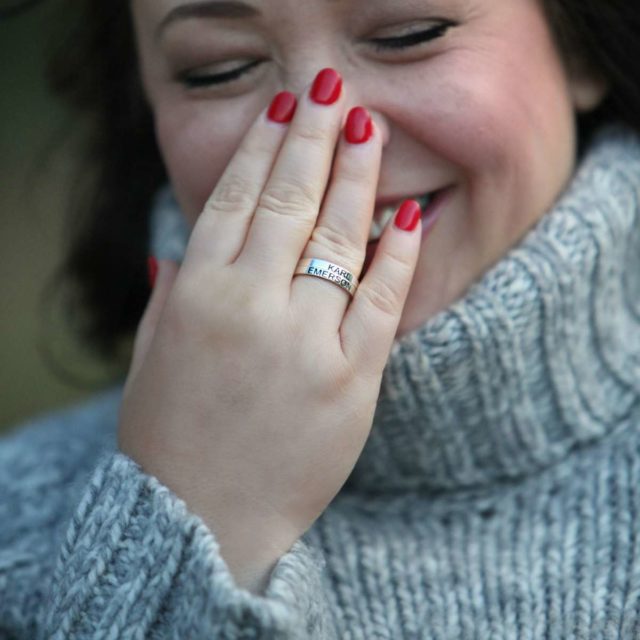 This Friday Favorite is one you've likely already seen on the blog. I purchased these personalized name rings in July and since then they have hardly ever left my fingers. I have featured them on Instagram, linked to them in outfit posts, even mentioned them in a gift guide. But I love them so much I felt they deserved their own post.
I love big chunky rings, but I find when typing they sometimes get in the way. Last year I tried the delicate wire-like ring trend and they looked kinda goofy on my short stubby fingers. And I'm not a delicate jewelry gal. One day when trolling through Etsy I came across these sterling silver bands you can personalize with most anything. I got one with Emerson's name on it. It arrived, it was a tad loose and brushed silver. I showed it to Karl and he tried it on his right ring finger. Perfect fit, and it hasn't left his hand since. I decided to buy myself a new personalized name ring, correct size, and this time with a bright shiny silver finish… and while I was at it, I'd get one for each of the loves of my life.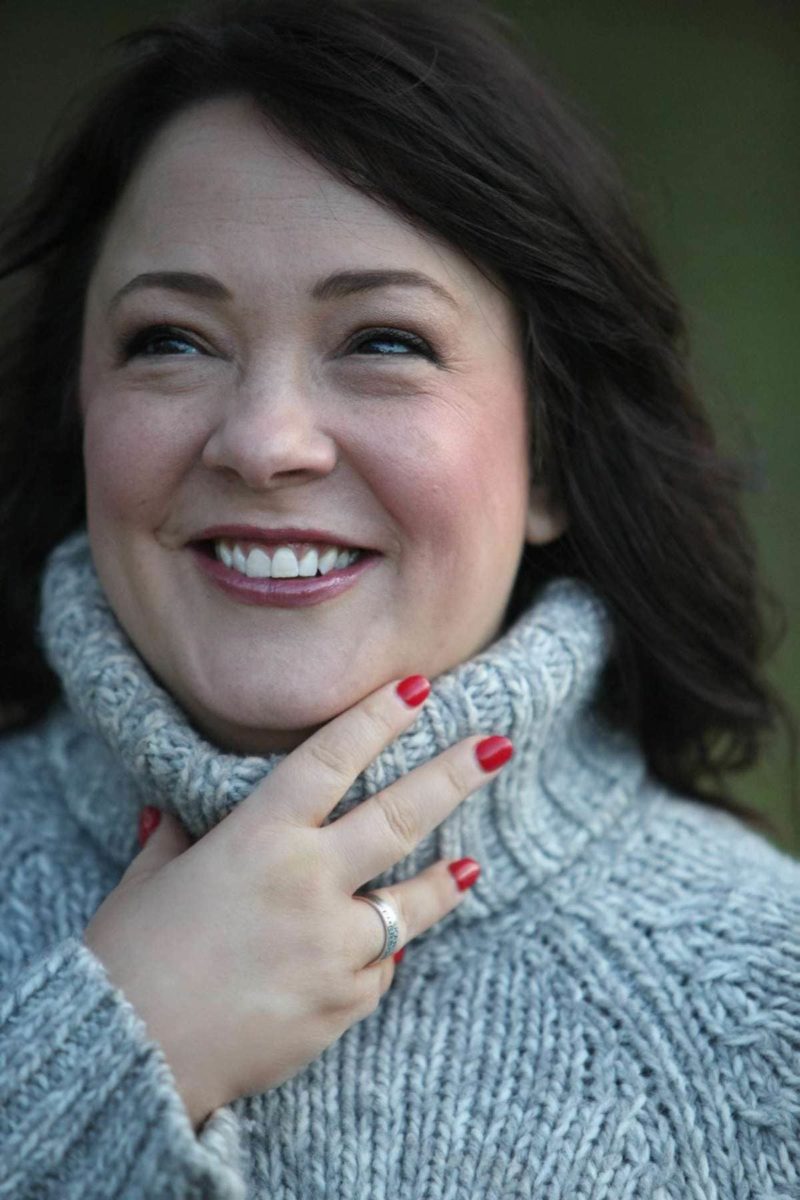 The two bands move around from hand to hand and finger to finger, but I like best both on my right ring finger; the rings are well crafted, bold black letters evenly stamped. The rings have been in the ocean, the pool, the shower. They have cleaned out drains, scrubbed dog puke, raked leaves, and dug holes and still look great. Unlike my big chunky rings, I don't notice them when typing or washing dishes, and they look proportional on my fingers. I love looking down and seeing Karl and Emerson's names, it makes me smile when I'm writing a proposal at the office or a blog post at home.
Shop Looks from MinimalistDesign:


MinimalistDesign is the shop on Etsy where I found my personalized name rings, and they sell much more than silver bands. All the popular styles of personalized jewelry is available, from scroll monogram necklaces to delicate initial chains, chunky ID bracelets to rings with your child's actual handprint, bar nameplate necklaces to bracelets with your actual handwriting engraved on it. Pieces are available in sterling silver and 14K solid gold and you can customize wording and much more. My rings were $32.50 each with $4.50 shipping and will be pieces I will treasure for a lifetime.