This article may contain affiliate links; if you click on a shopping link and make a purchase I may receive a commission. As an Amazon Associate, I earn from qualifying purchases.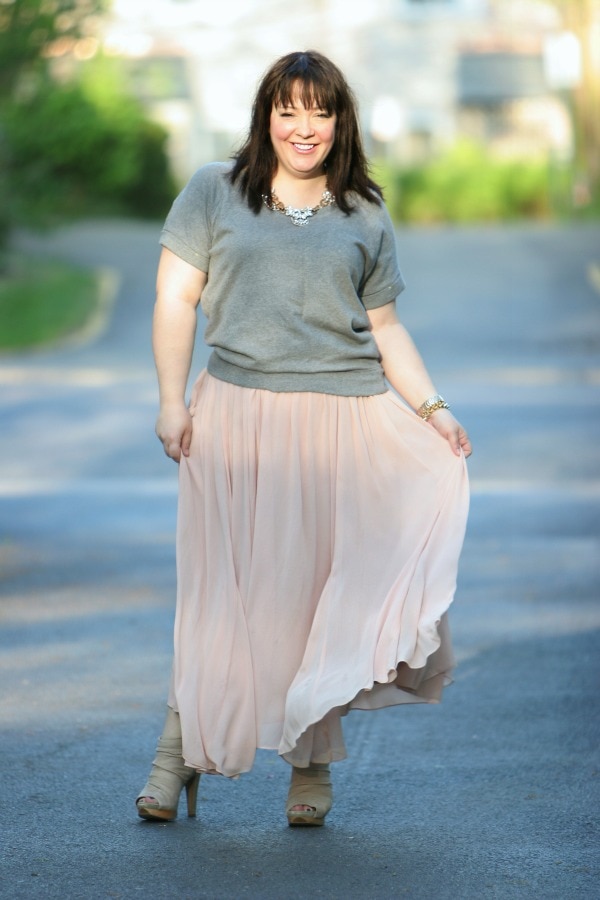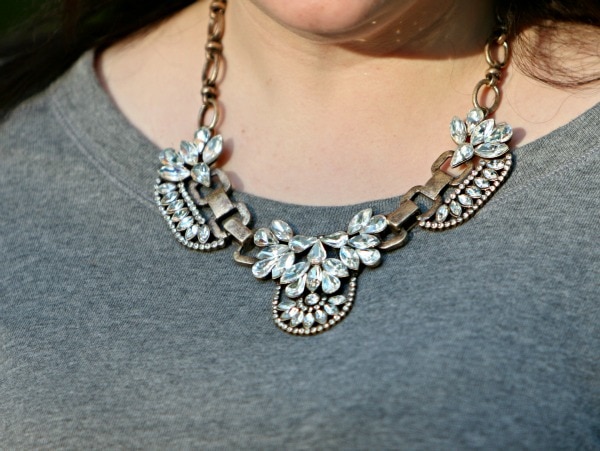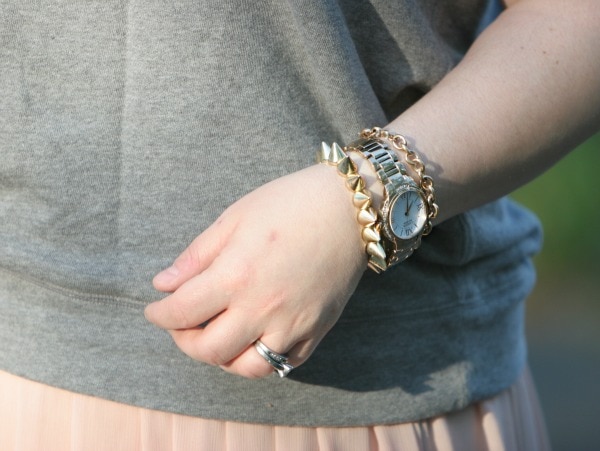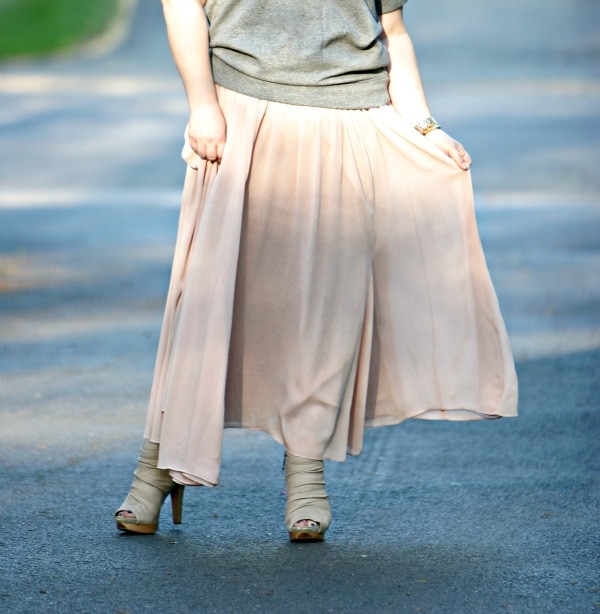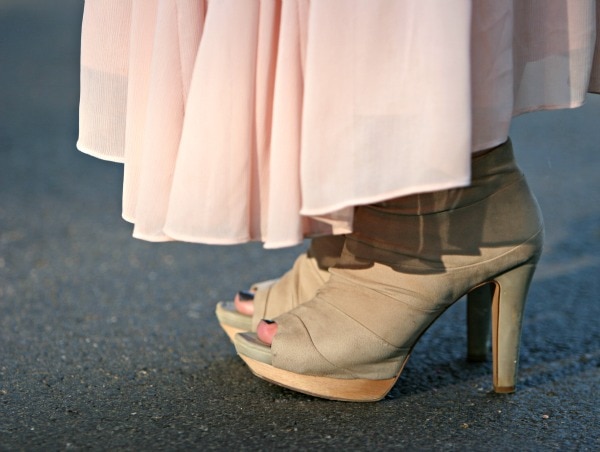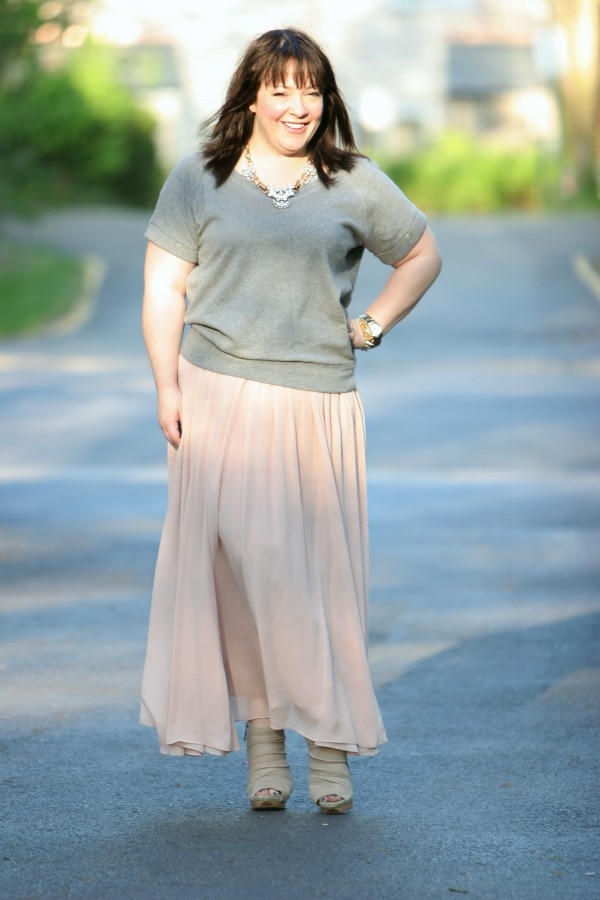 I bought this skirt last year on a whim. Waled in the store, fell in love, tried on super quick, bought and wore the next day. Never regretted buying the skirt, but regretted the size (Large Regular). By time I realized my mistake (needed Petite Medium or at least Medium) the skirt was sold out everywhere. The skirt grows as you wear it, and it is now so large I can easily slip it over my breasts. It can't even sit on my hips, it's so big so I have become a Skirt MacGyver. Under this sweatshirt, there are diaper pins (they don't bounce open as easily as safety pins) holding straps that go with one of my convertible strapless bras making this into almost a dress. I have it right below my bust, and then a belt at my natural waist to control the volume. This skirt is just too awesome to get rid of, and the layers and fabric and construction make it far too costly to have altered. Sometimes you just need to get all MacGyver on your wardrobe!
I initially was going to title this "Jimmy-Rig" and when Googling to see if it needed the hyphen I came across this article. I already had the MacGyver in the post so changed the title as well. Do you use jimmy-rig or jury-rig as a term for cobbling something together? If so which one?
Follow Me | Twitter | Facebook | Instagram