This article may contain affiliate links; if you click on a shopping link and make a purchase I may receive a commission. As an Amazon Associate, I earn from qualifying purchases.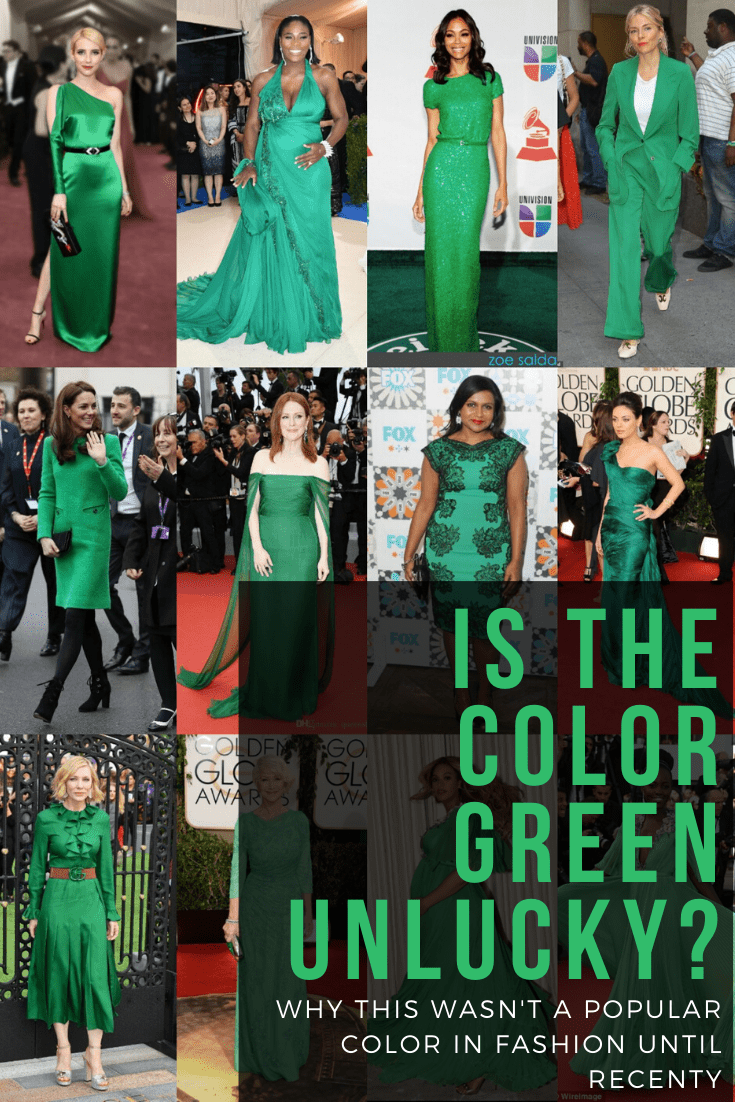 I love that green has become a popular color in fashion; for a long time, designers didn't use much green because of superstitions regarding it. Some say the superstition came from Carl Scheele, a Swedish chemist who experimented with arsenic to create a shade of green (known as Scheele's Green) for wallpaper and fabric. While the chemist knew arsenic was toxic, he figured it was harmless when used for something that wasn't to be ingested. However, when the fabric got damp, it would give off a poisonous gas that caused many to become ill and some die.
When Napoleon died, many thought it was from poisoning, though it was confirmed to instead be cancer. However, in 1960 scientists analyzed a lock of Napoleon's hair and found traces of arsenic. Traces of arsenic were also found in his wife Joesphine's hair as well as the hair of their son Napoleon II. Two decades later, scientists analyized a piece of green wallpaper from the Bonaparte home and guess what they found? Yep, arsenic; his wallpaper was Scheele's Green!
Others connect the superstition around the color green to the French actor and playwright Molière who died on stage wearing a green costume while performing for King Louis the 14th. Green is also seen as an unlucky color with circus performers, some believe green costumes may cause an accident or death.
There have even been superstitions with the color green in relation to auto racing. In 1920, Gaston Chevrolet the brother of the co-founder of Chevrolet Motors was driving a green racing car when he died in an accident. Green remained an unpopular car color until brand sponsorships took over and cars wore the colors of the companies. When cars sponsored by Mountain Dew and Skoal, two companies with green as their colors, won races in the 1980s, it reduced the superstition.
Some believe that wearing green to a funeral will mean that person will soon have to wear black to a funeral of a loved one. In China there's a superstition that when a man wears a green hat his wife is cheating on him. There is an old English rhyme that states, "Married in green, ashamed to be seen."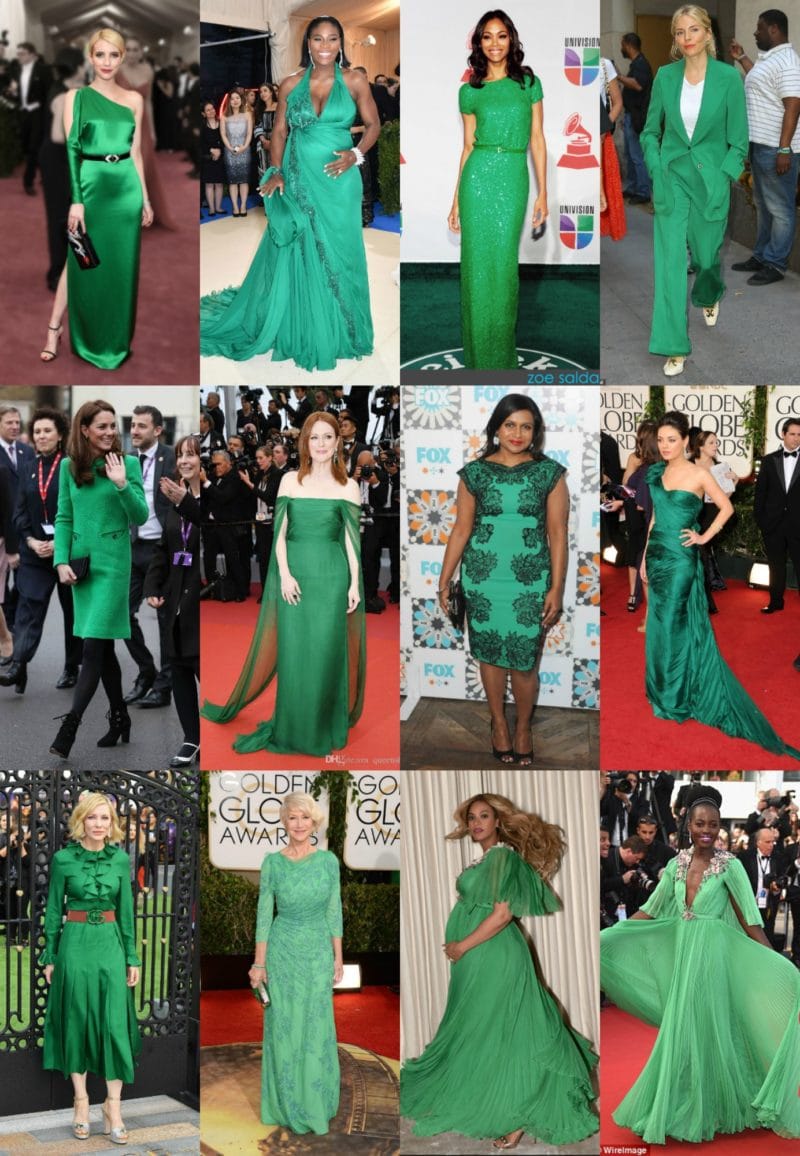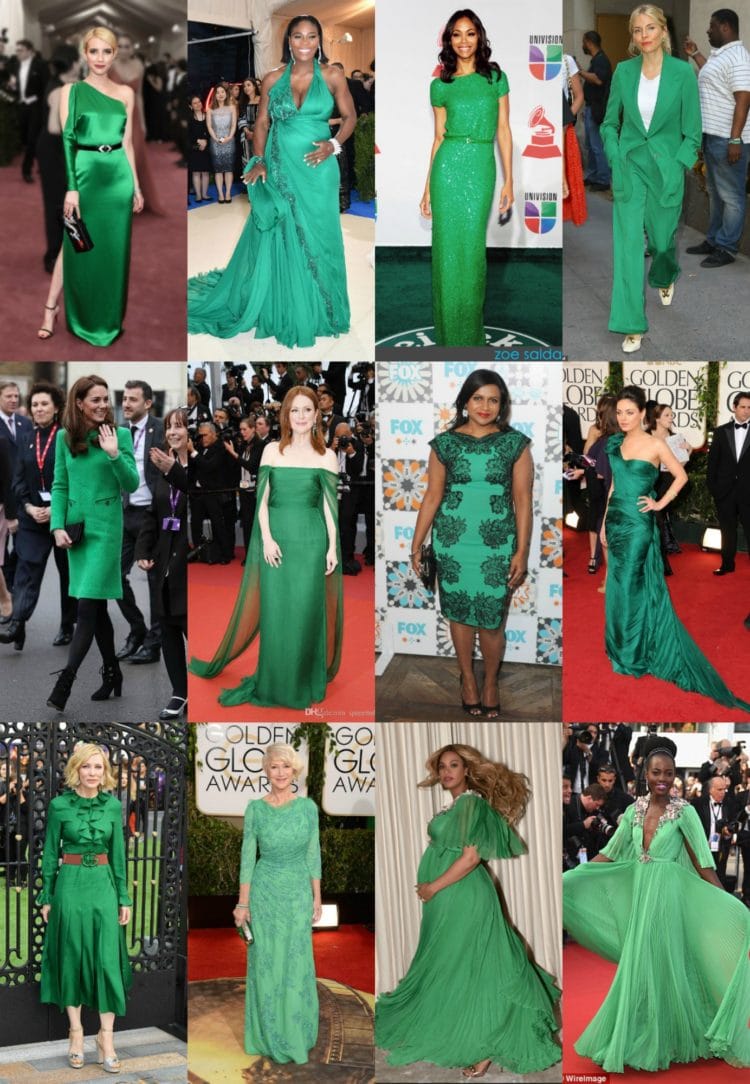 I don't believe any of these superstitions and wear green quite often. I have a green blazer, a green cupro shirtdress, and a green velvet pantsuit. It is one of my favorite colors to wear and when it comes in fashion I stock up! It has been a popular color, especially emerald green, in the past few years. In 2013, Pantone decided Emerald to be the Color of the Year. Many high-end fashion designers such as Marni and Valentino featured Kelly green on the runway in the 2010's. Green has been a prevalent color in many of Gucci's collections this past decade. While green may have been a superstitious color, it looks as though many do not believe it and green has become a popular color again in fashion, automobiles, and our world.