This article may contain affiliate links; if you click on a shopping link and make a purchase I may receive a commission. As an Amazon Associate, I earn from qualifying purchases.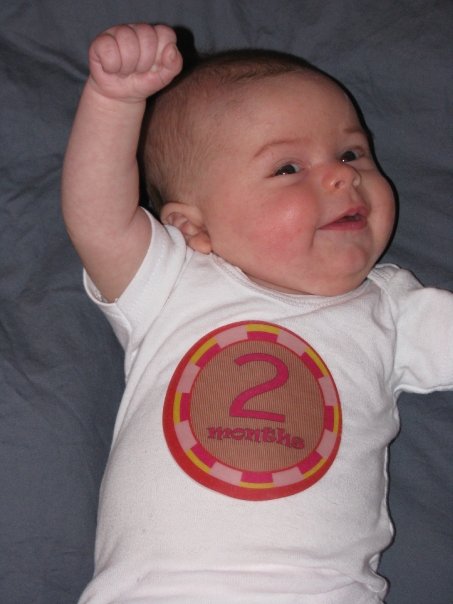 This is a chance to show off my cute little girl (who turned two months this past Sunday), but it's also a review of a very cool product I found on Etsy.
For those who have never visited Etsy, you MUST and right NOW! You will thank me and also hate me for such an addiction!
Etsy is a site where people can sell their handmade wares. As for what types of handmade things… omigoodness you can find ANYTHING. Jewelry, clothing, food, art, I get my laundry detergent from there, I have found some diapering products on there and I got these adorable stickers to track Emerson's birthdays.
These are temporary stickers that can be placed on one of her tee shirts or onesies just to take the birthday picture. These are created by the Etsy shop called PickySticky.
PickySticky offers these cute stickers in colors for girls, for boys, for surprise gender.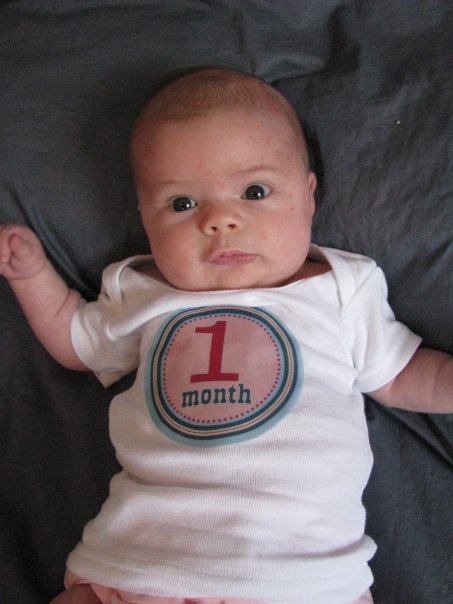 Also offered are stickers for years (older kids), for expecting women (what week that baby bump is – wish I knew about these when I was pregnant), and my favorite idea – monthly stickers! Get the kids together and put stickers of the month on them and use these photos for one of those custom calendars from places like Snapfish! What a perfect gift for grandparents or to show off your brood at the office!
I keep being asked about where I got these birthday tee shirts. So many times, I figured I should write about it here. And then when I tell people about Etsy, most people have not heard about it. Well gosh, these are two pretty awesome things so I just HAD to share!!!
What are your favorite Etsy shops?