This article may contain affiliate links; if you click on a shopping link and make a purchase I may receive a commission. As an Amazon Associate, I earn from qualifying purchases.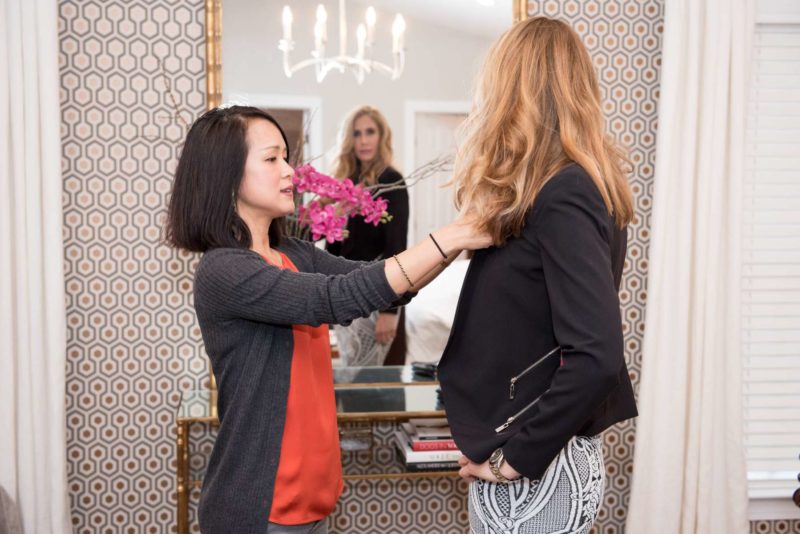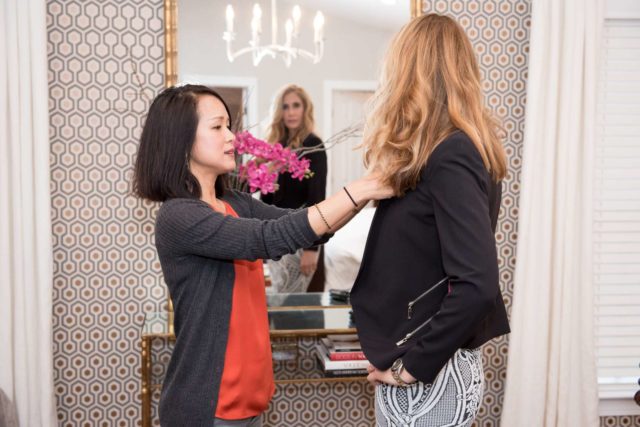 To be a successful blogger, you need to provide benefit to your followers. Most readers come to Wardrobe Oxygen for fashion advice or style inspiration. Prior to joining Corporate America, I worked in apparel and retail as a visual merchandiser, personal shopper, and trainer. When I started blogging, I did closet clean-outs and style audits as a side hustle. I felt my experience made me a bit of an authority, and I've used it ever since to craft capsule wardrobes, answer reader questions about fashion, and to wear outfits that show fashion can be fun for all, regardless of shape, size, age, or budget. But over the years of blogging, I've come to realize how very little I actually know, and have gained mad respect for those who really do know personal style.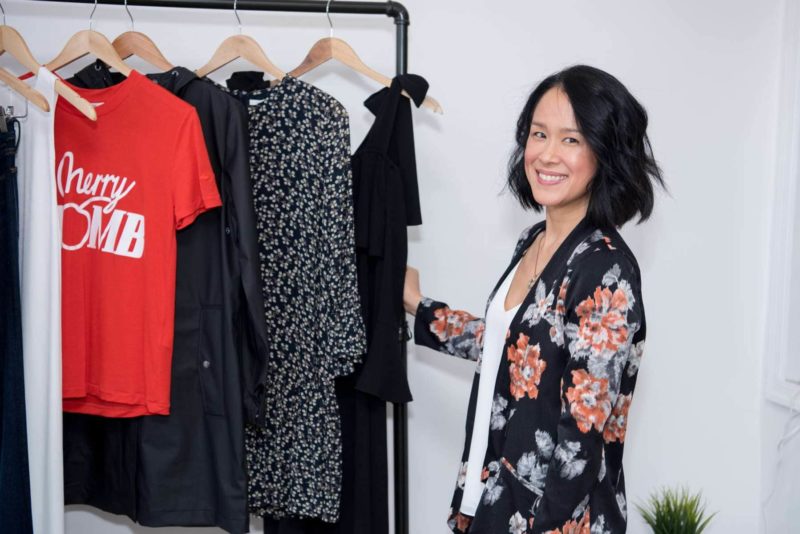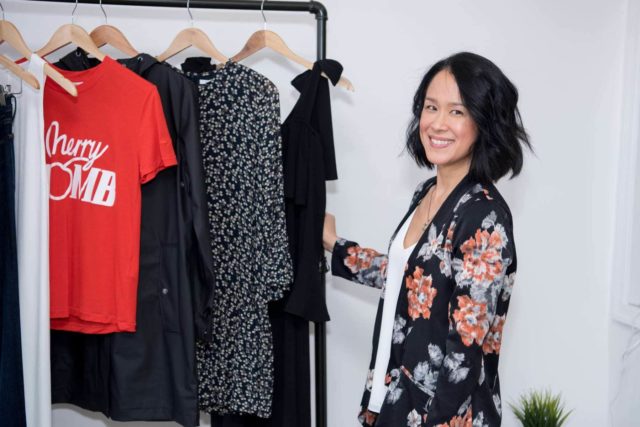 I met Rosana, Founder and Chief Stylist of DC Style Factory several years ago. We had mutual friends, and found we had more in common than a love for Nordstrom and pointy-toed shoes. Having completely different professions in the same niche made us good business buds – we bounce ideas off each other, discuss social media and SEO and networking, and even have worked together a bit (check out our capsule wardrobe for the woman running for political office). DC Style Factory even hosted my blog's 10th anniversary. It's been interesting seeing a bit of the behind the scenes of being a personal stylist and managing a successful personal styling business – it's not an easy job. Just because you dress cute, or because you gather the best picks from an online sale does not mean you have what it takes to be a personal stylist. And just because you dress cute doesn't mean you don't need some professional help from time to time.
Last spring, I attended the rewardStyle conference. This is an annual event where the top 200 producing bloggers with rewardStyle convene in Dallas, Texas to learn ways to improve their blogs and also strut around in their cutest fashion. I had watched the YouTube videos from previous years and knew the crowd would primarily be under 30 and under a size 6. I love my body and think I dress it well, but this event intimidated me. I was slammed at the day job and the idea of shopping for this conference paralyzed me with fear. I decided to hire DC Style Factory to help me plan outfits for the event.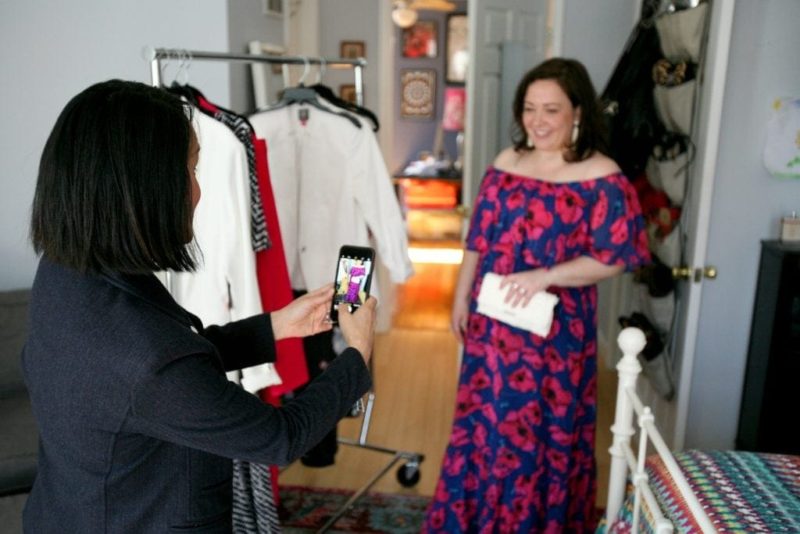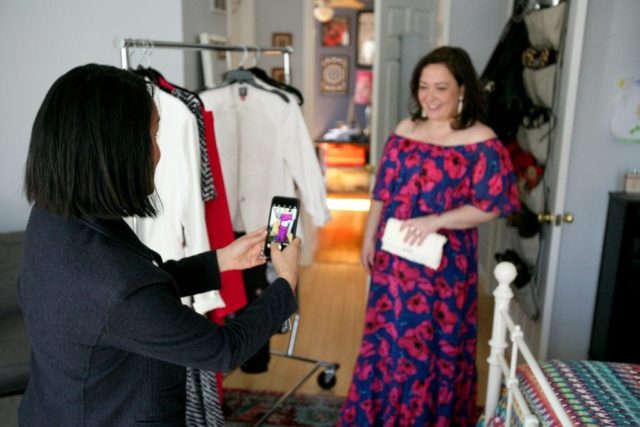 That was some of the best money I spent in 2017. Rosana and Marisa from DC Style Factory came to my house to assess my personal style and see what was already in my closet. They sent me links to buy clothes and accessories they thought would complement what I own to create appropriate ensembles for each event during the conference. They came back when my orders had arrived and together we made outfits that looked great and felt completely 100% me. Even better, items they recommended I buy were pieces that got a ton of wear after the conference (and I still use and wear). I received a Style Memo which broke down each outfit and its purpose and was great for packing and even getting dressed while at the conference. Working with DC Style Factory helped my personal style, helped me reasssess items in my closet, and positively affected future wardrobe purchases. I am thinking of hiring DC Style Factory again this spring to perform a closet audit since my figure and lifestyle have changed so much in the past few months.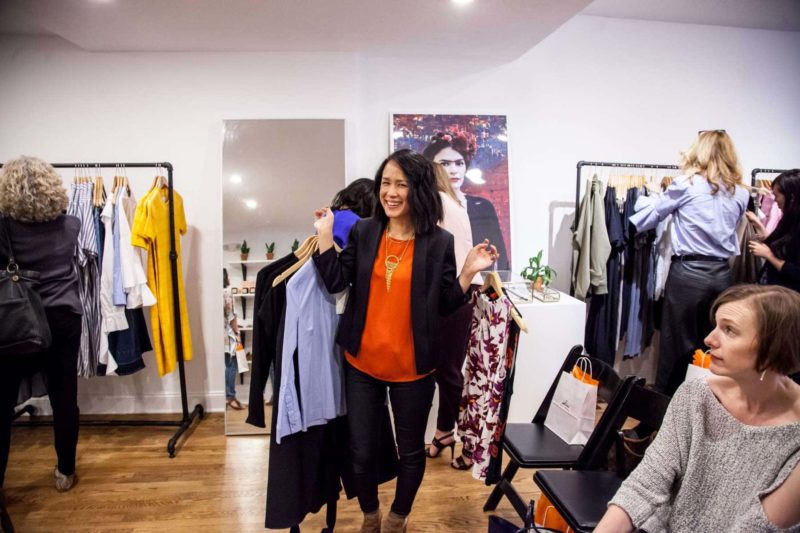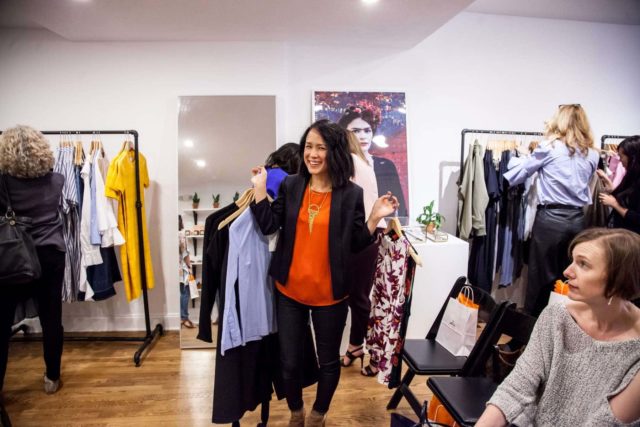 It was such a powerful experience, I now recommend a personal stylist to those of you who contact me asking for fashion advice. It seems like a big chunk of change for something that some find frivolous, but from personal experience it's anything but. And the money that is saved over time by honing your style and not making shopping mistakes more than pays for it. And hey, wouldn't it be nice to get it for free? Well one Wardrobe Oxygen reader is going to win personal styling with DC Style Factory! I'm so excited to offer such a cool opportunity with a business I know and love. This giveaway is available to all – DCSF is offering either an in-person or remote styling package:
If you live outside the DC Metro area and win, you will receive:
Face-to-face consult online (define personal style, discuss lifestyle, set style goals)
Closet audit completed remotely (worksheets, directions, consult)
Style memo
if you are local and win you will receive:
Two hours towards a closet audit
Style memo
How to Enter:
Wardrobe Oxygen x DC Style Factory Gieveaway