This article may contain affiliate links; if you click on a shopping link and make a purchase I may receive a commission. As an Amazon Associate, I earn from qualifying purchases.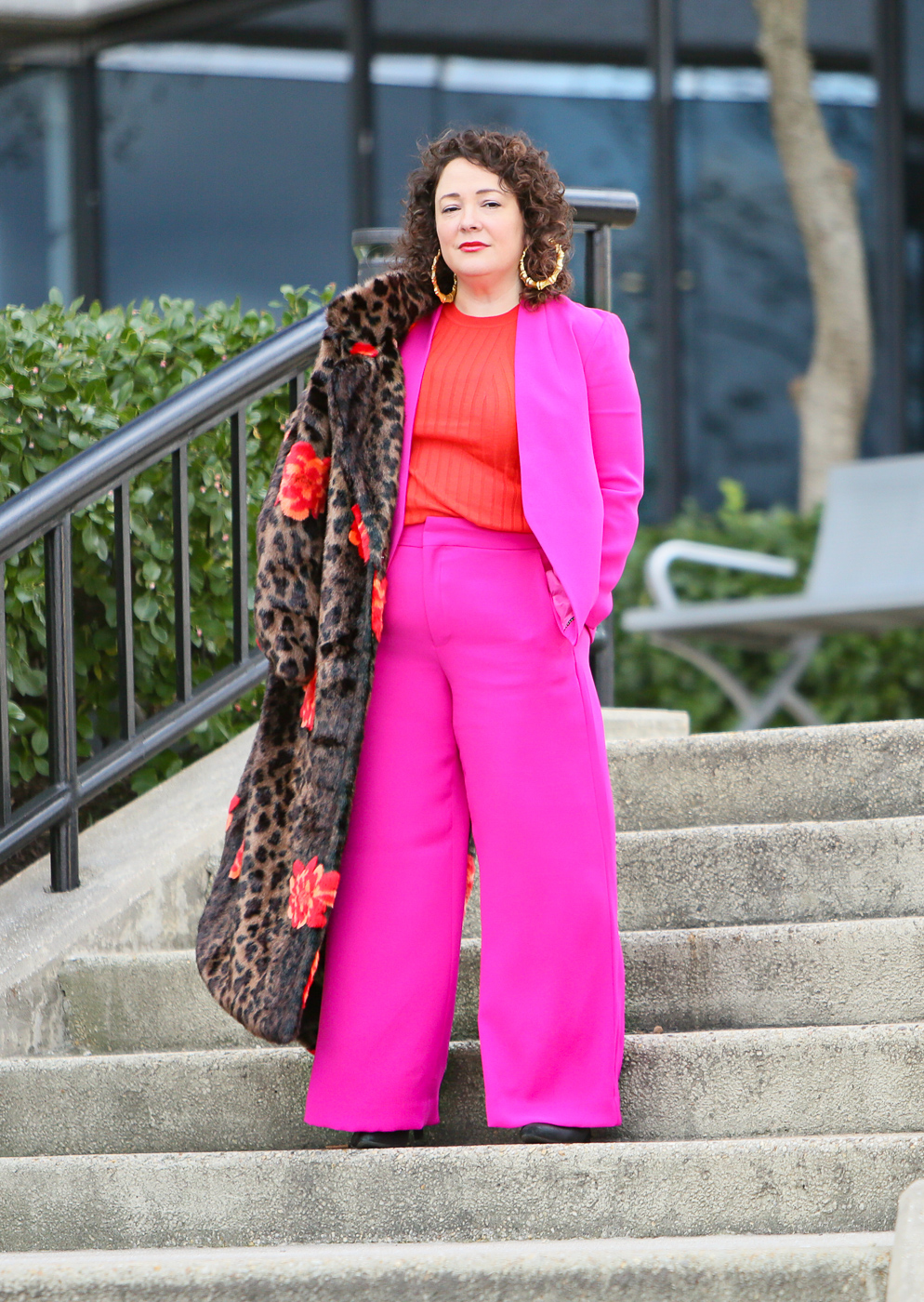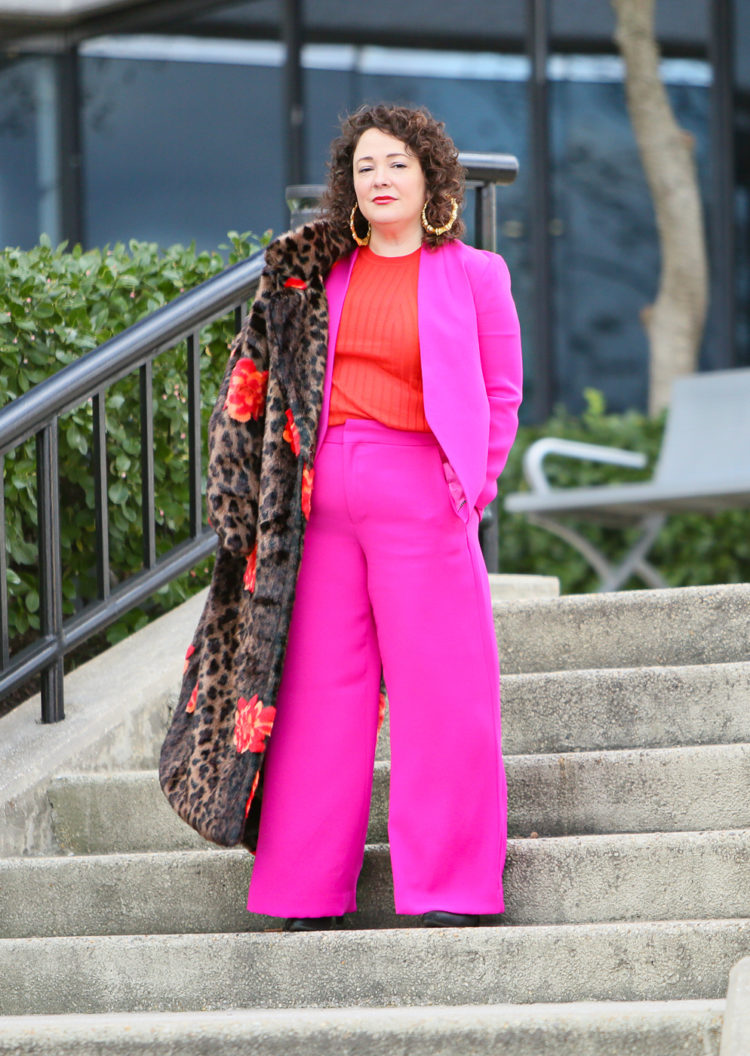 Friday was Career Day at my daughter's school. I knew about it but didn't think of participating. Career Day is for scientists and fire fighters and nurses and pilots, not for bloggers. But then a parent at a nearby middle school reached out asking if I'd come to their school to discuss the real work required to be an online influencer to their students. I wasn't available that day, but I asked my daughter if she wanted me to speak at her school. She was thrilled, and I was glad to find it wasn't too late to participate. I must say I was more scared to speak in front of a class of 5th graders than when I have spoken to MBA students!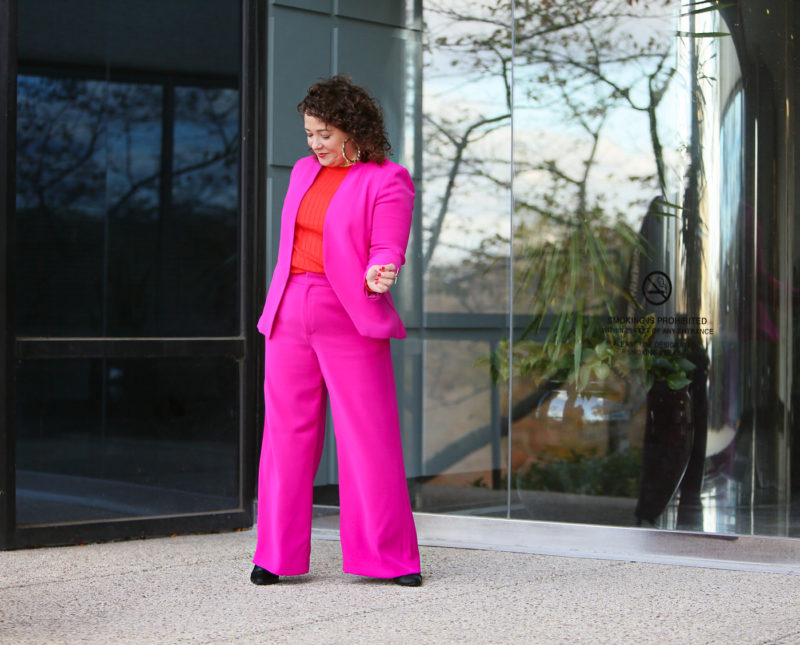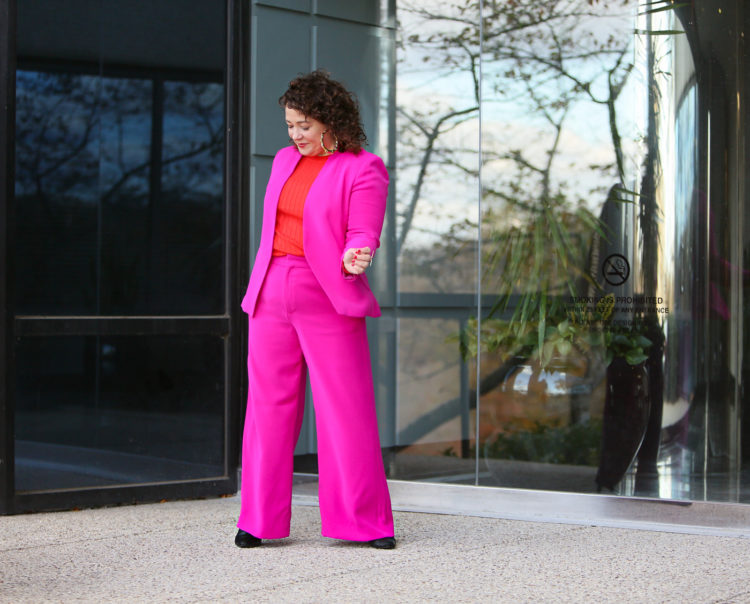 blazer | sweater | pants | earrings | ring | coat | shoes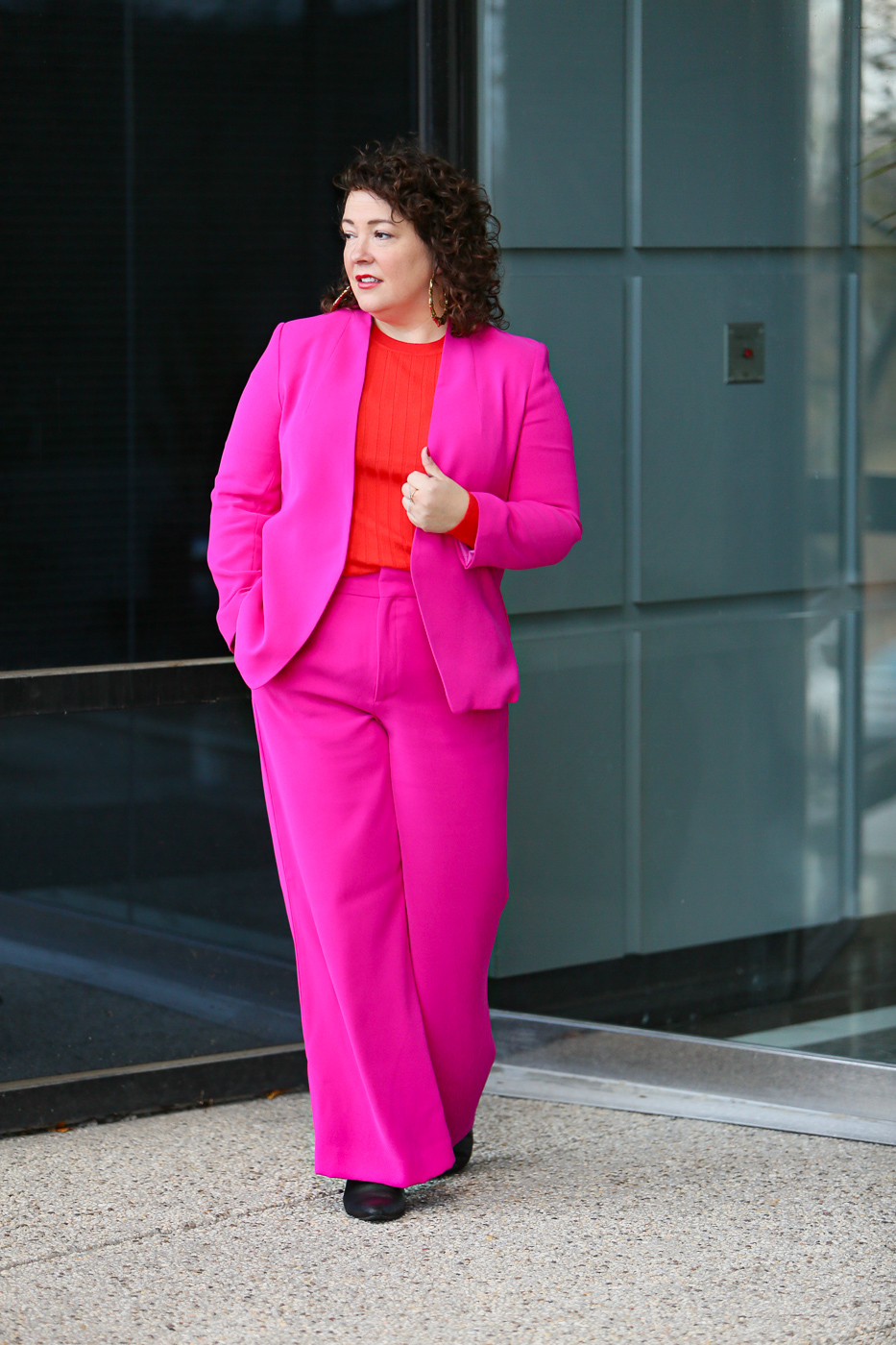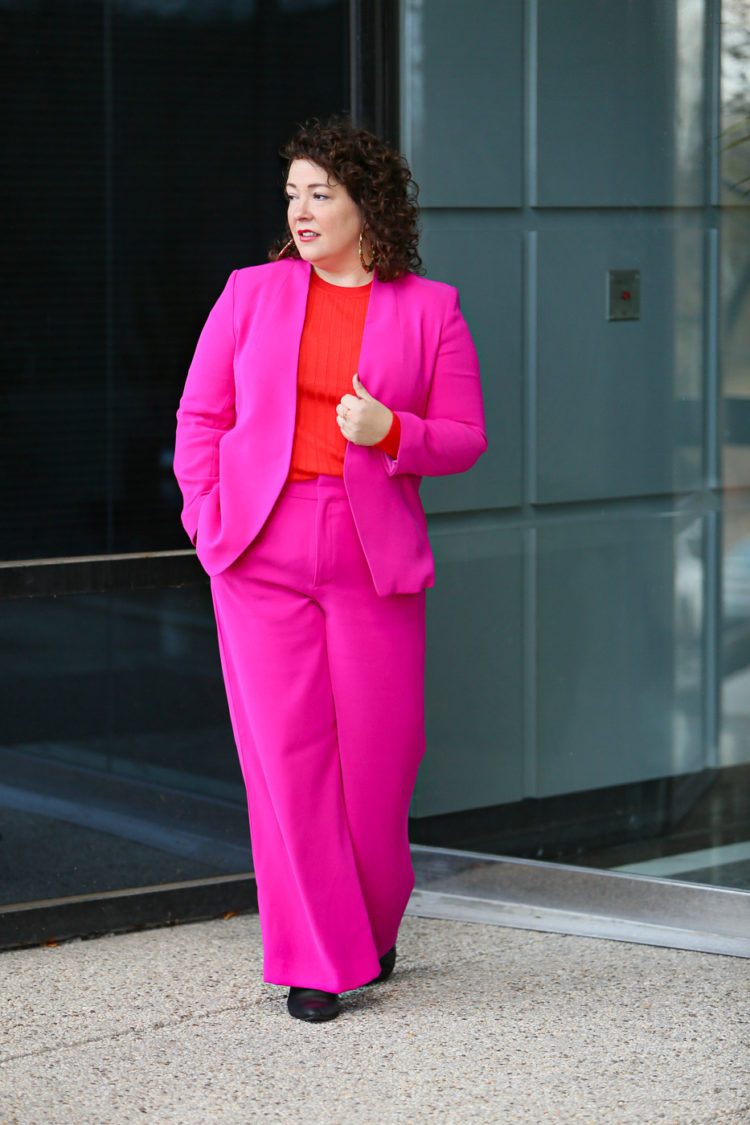 Blazer: Banana Republic (14, sleeves shortened by tailor) | Sweater: Banana Republic (L) | Pants: Banana Republic (14, shortened by tailor) | Shoes: Clarks | Earrings: Etsy | Ring: Sceptre Linea Pave Medium Ring c/o REALM | Coat: Heurueh via Rent the Runway Unlimited (XL; similar)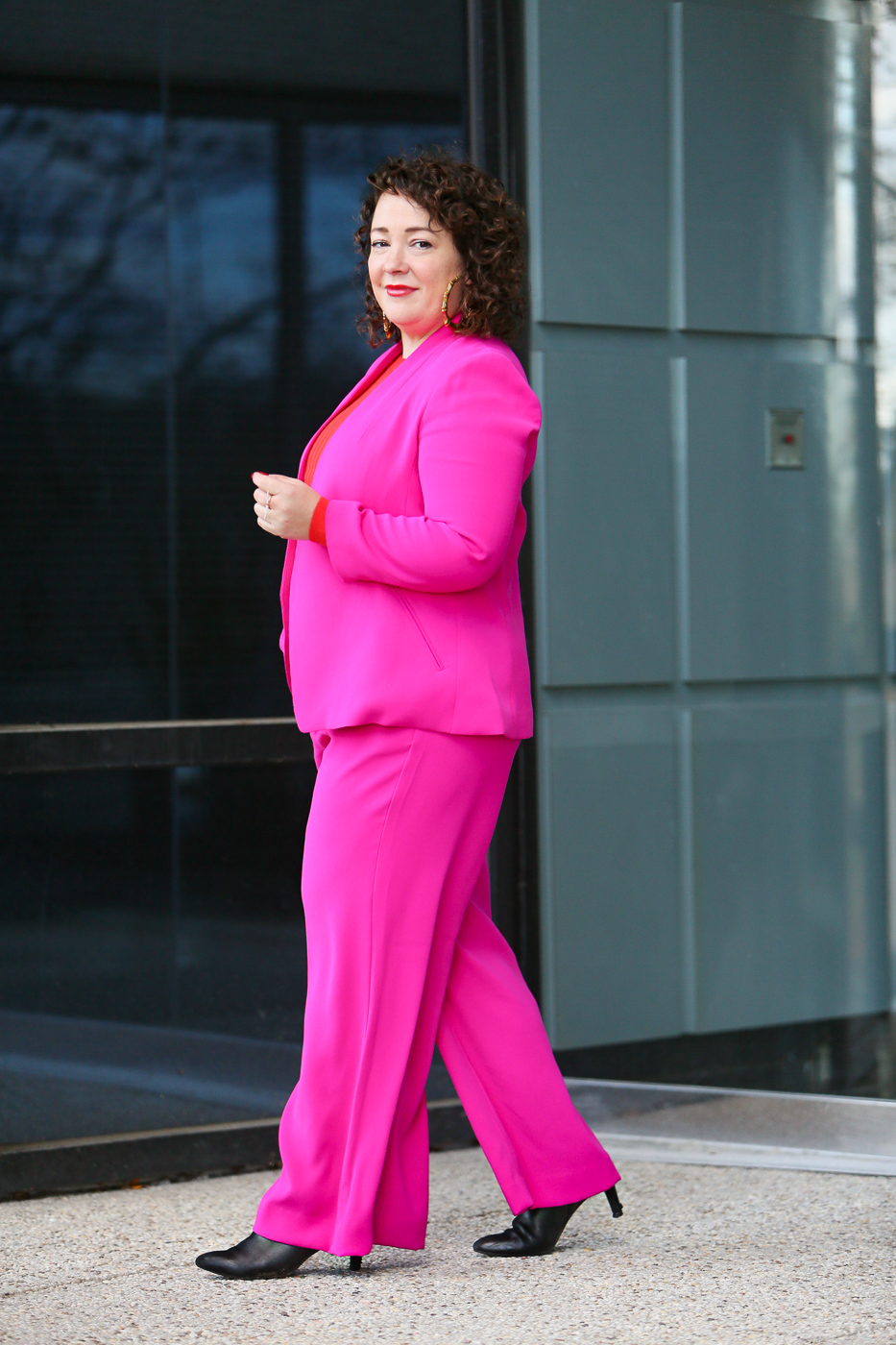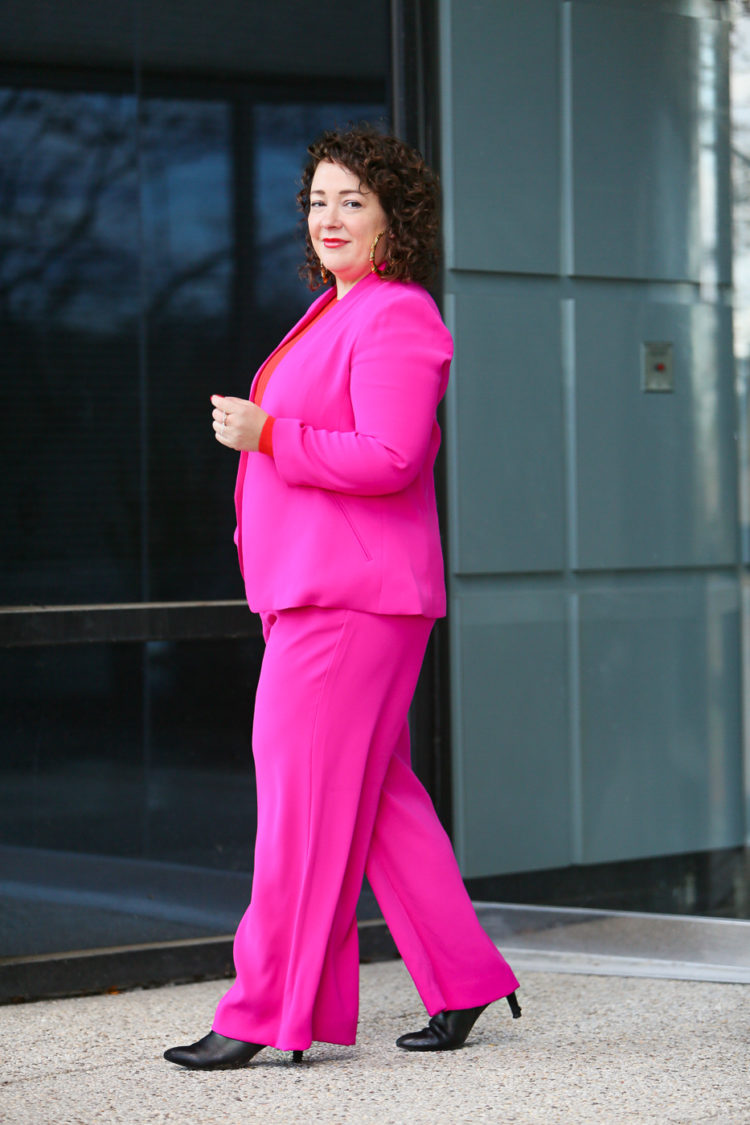 Since I was speaking to kids, I wanted to wear an outfit that looked serious and professional, yet also fun.  I recently bought this hot pink wide-leg pantsuit from Banana Republic and felt it would be a perfect choice.  I took it to the tailor the week before and had it ready just in time.  I bought the sweater because I loved the color and like lightweight merino sweaters to wear alone or under layers but honestly, I felt these would look amazing together.  I was right.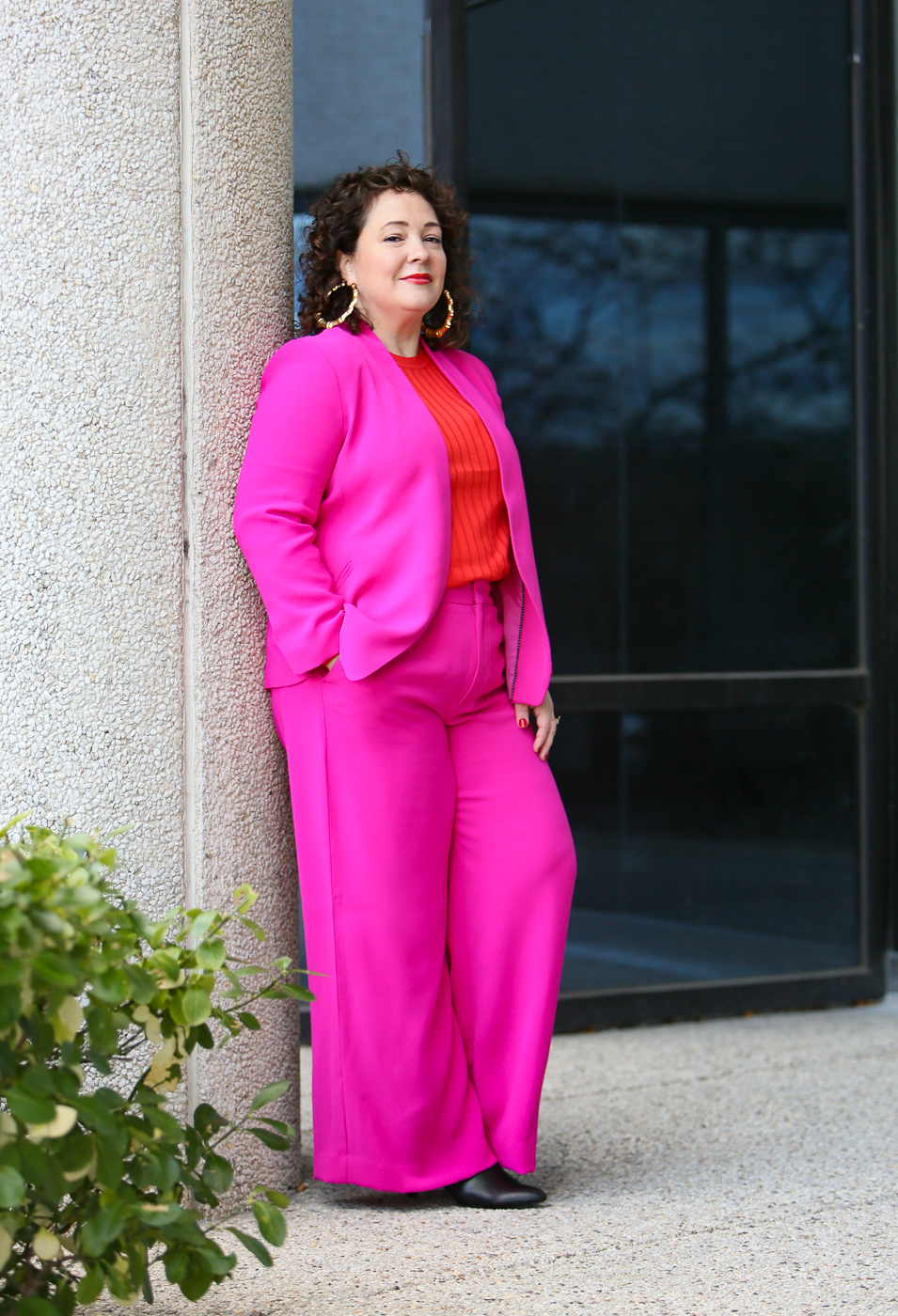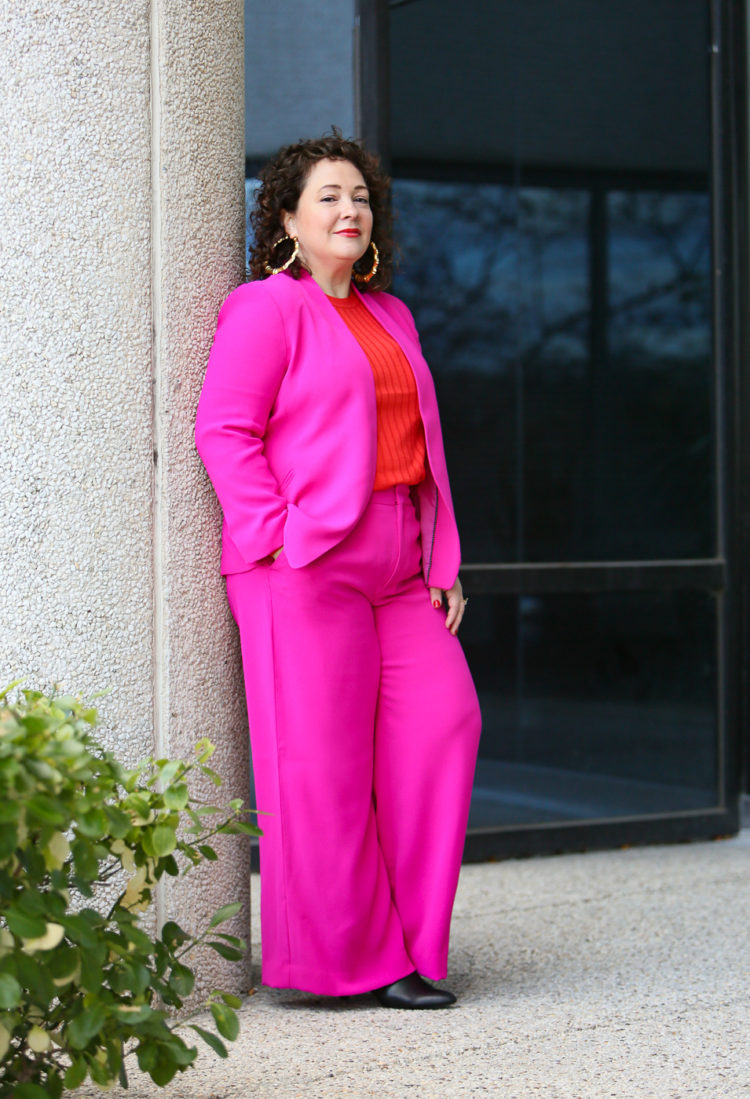 The kids asked the most amazing questions.  It's funny, there is so much Parent Guilt about things like screen time.  We often feel our kids are watching screens more than other kids.  When I started my presentation, I asked them if they knew what an influencer or a blogger was.  More than half the class raised their hands.  When I asked if they follow a certain person on YouTube or TikTok, all but one kid raised their hands.  I asked if they watch unboxings, they said no those are for babies.  When I asked if they watch people who do videos about video games?  90% of the kids raised their hands.  They don't even play those video games but they know the influencers who focus on the games.  Whether or not you realize it, your kids are watching screens a lot, and are being influenced by people on them.  They know Miranda Sings and Logan Paul and Shane Dawson and Kylie Jenner.  They asked if Kim Kardashian follows me and suggested I follow Cardi B. They watch videos together at sleepovers, on the school bus, at Boy Scouts. You can't compare how they use screens to how we played Atari; it's better to compare it to how we mindlessly watched reruns of Gilligan's Island and Happy Days.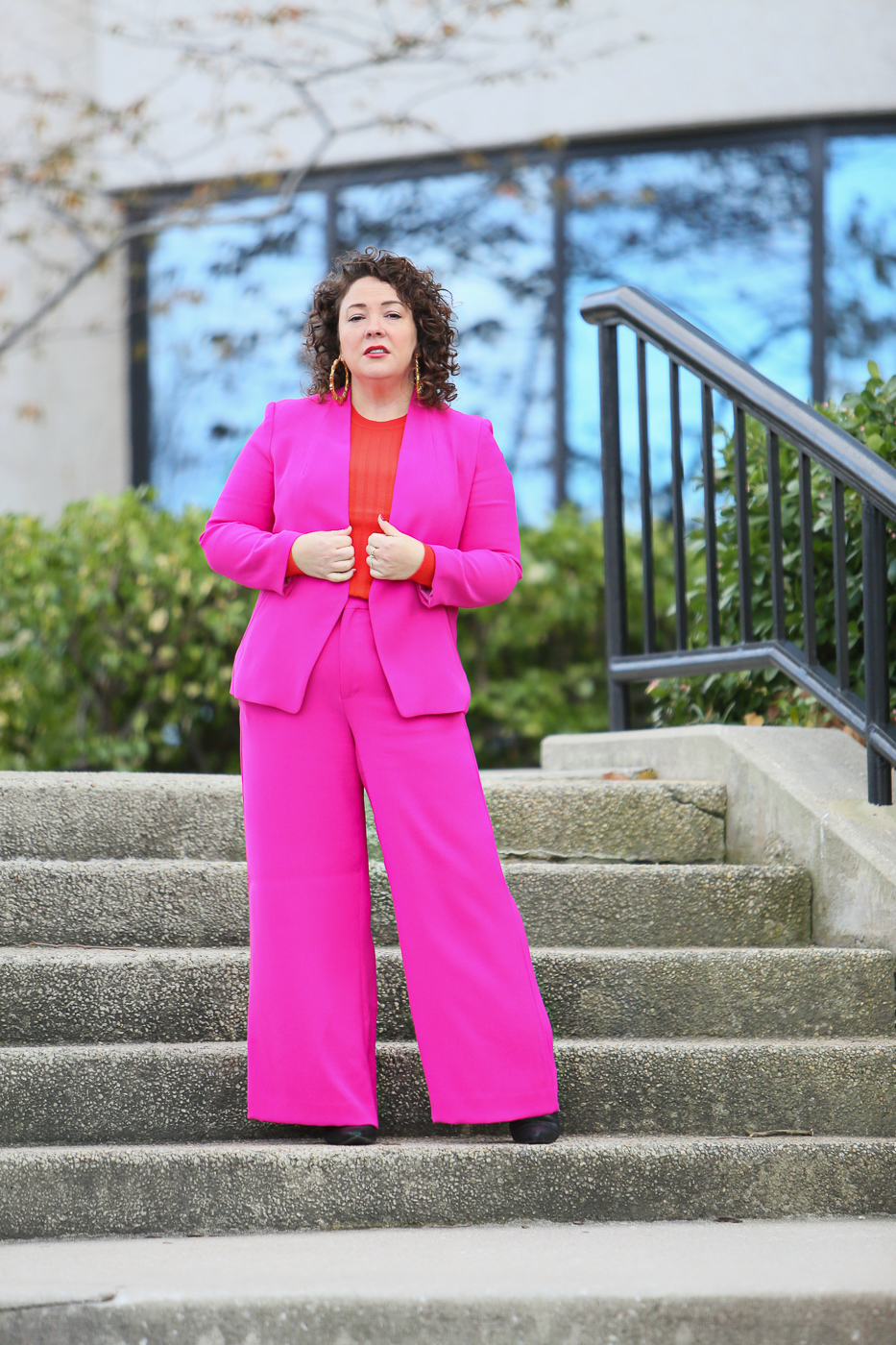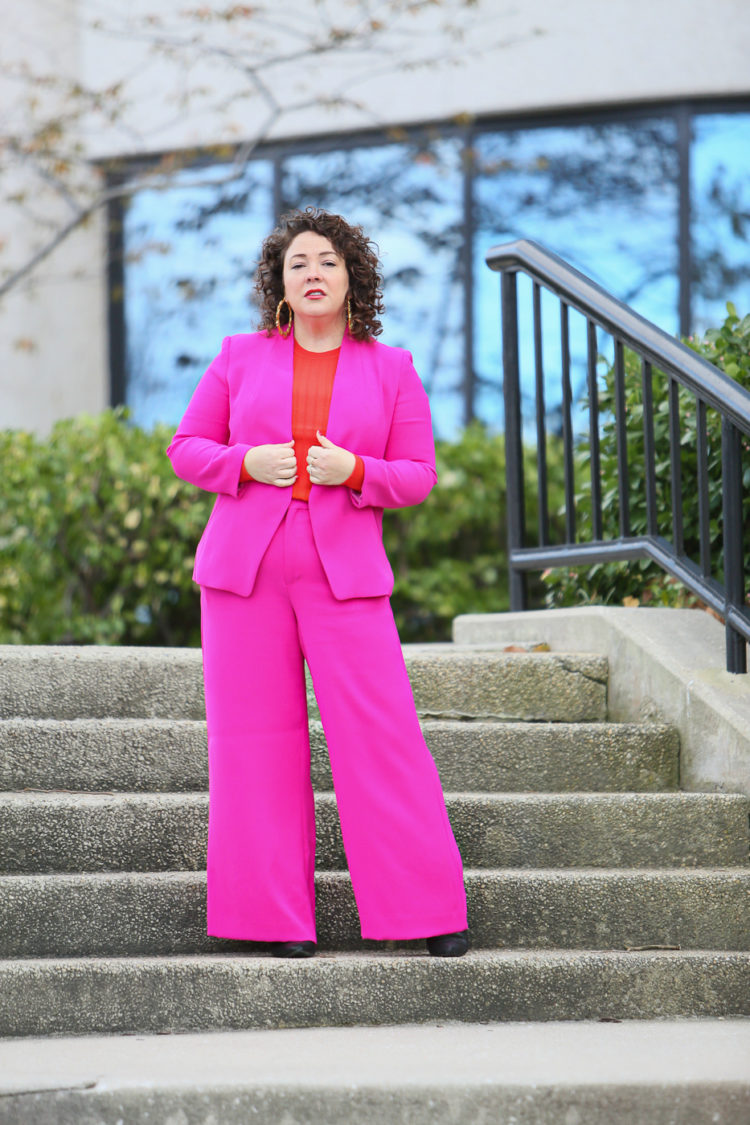 We discussed how influencers make money, that they may not say they love a product because it's great but because they're being paid.  We discussed how you should only play with people you know IRL on video games and how strangers online can pretend they're a 10-year-old girl in Maryland but could be a 40-year-old man in California. These kids know their way around the Internet better than most of you reading this.  I was right in being scared to talk to them, they asked some seriously tough questions.  How much do I make?  No comment.  Was my ring real diamonds? No, but it's high-end fashion jewelry (18K gold over sterling silver with CZ Blanc stones). Did I pay for my outfit? Yes.  How many followers do I have?  Not enough to impress most brands but clearly enough to impress 5th graders. But the best question?  Do I have haters and how do I handle them?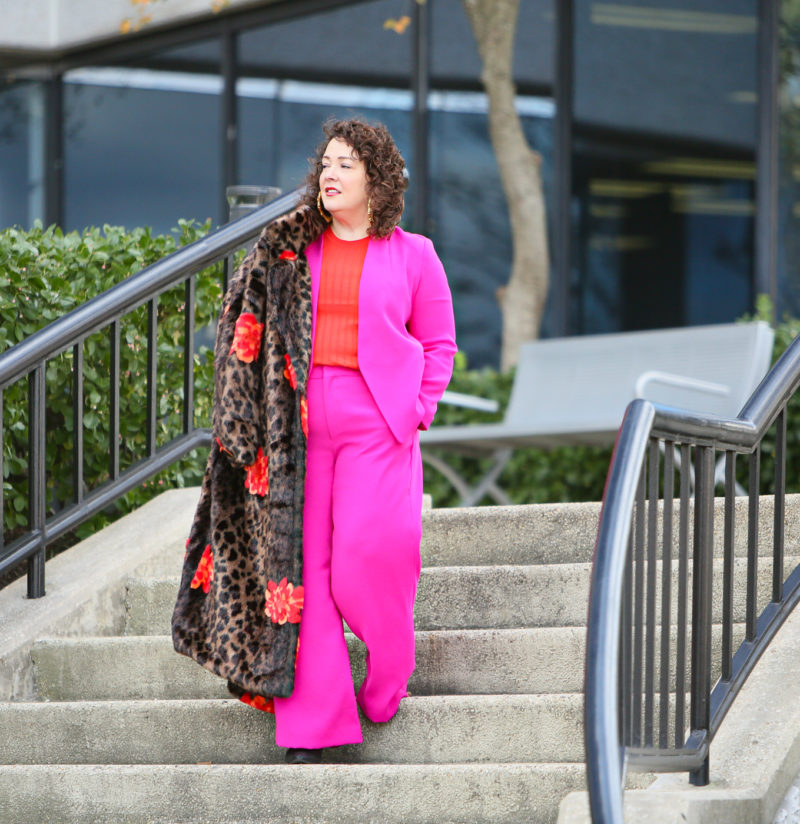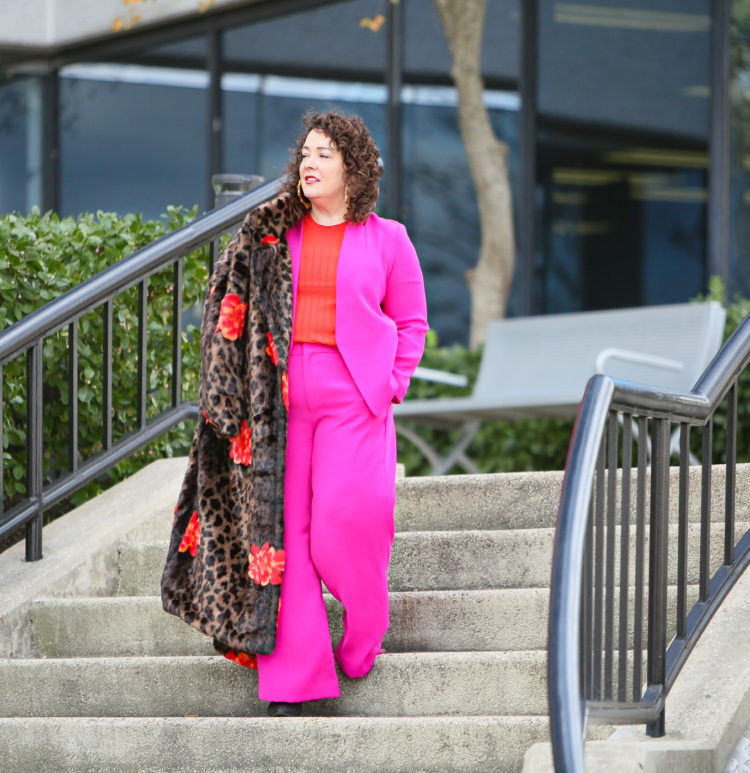 Yes, even 10-year-olds know about haters, trolls, and critics.  We discussed how no matter what you do, you can't get everyone to like you.  What you need to focus on is those who like you, and like you for you.  How I have had haters, and they used to really upset me and question who I am but I learned that most haters are people who are sad or angry or lonely or frustrated and taking out their feelings on a stranger. That there is no point in trying to get them to like you or to fight back, to focus your energy on the people in this world who are your friends, they're who deserve that attention. I am so glad I participated in Career Day.  It was intense and hysterical and extremely informative.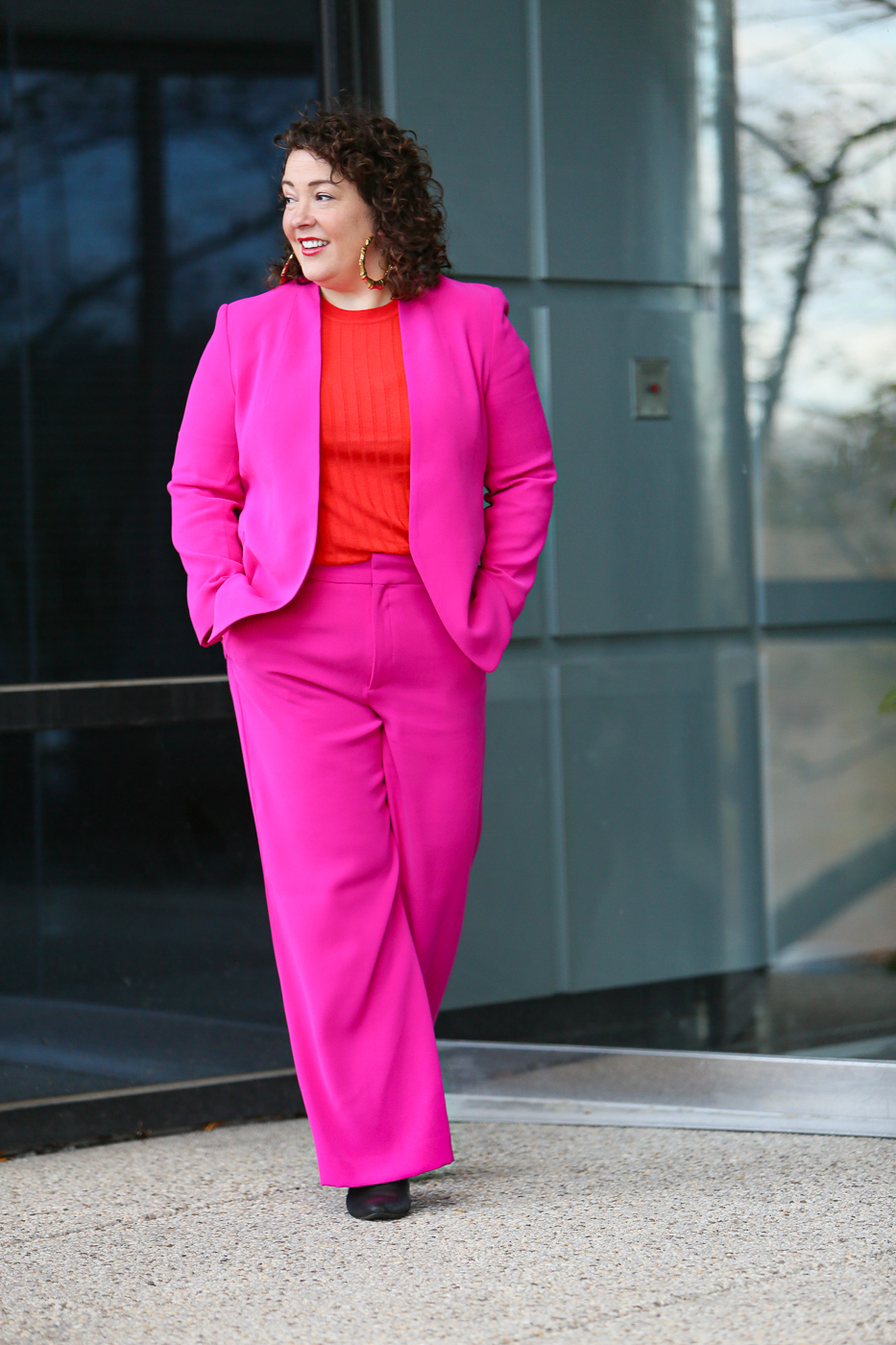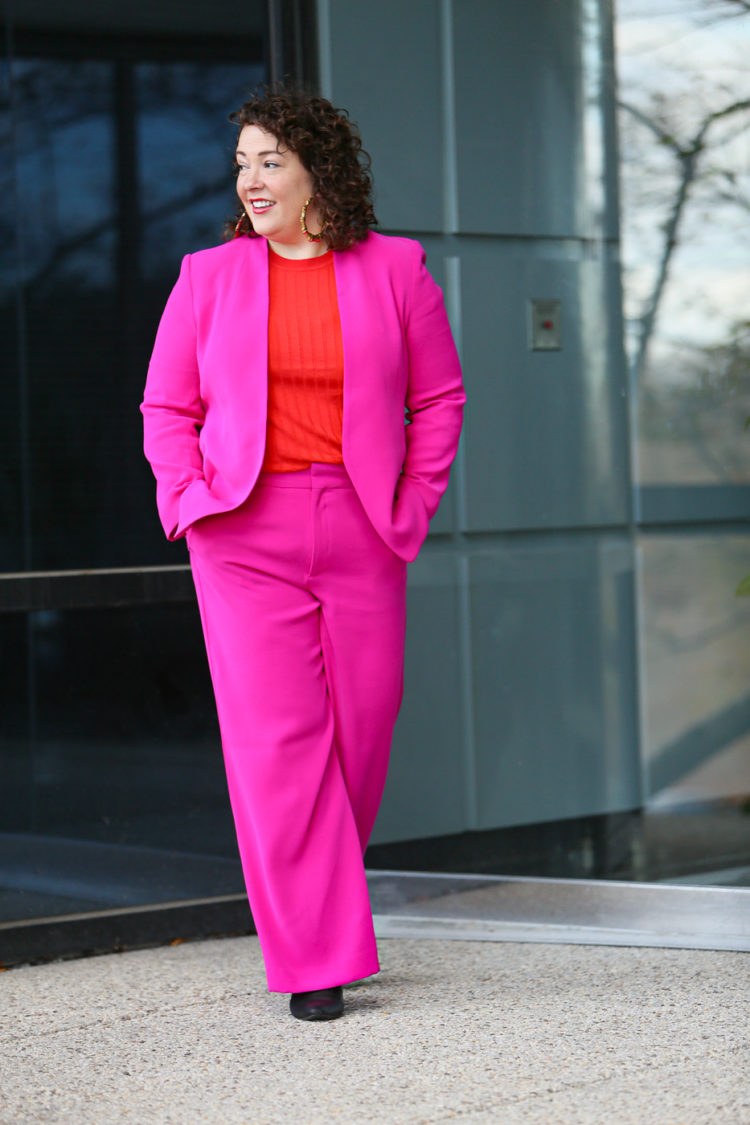 Anyway, on to the outfit!  I already own a pink suit from Banana Republic, and it has been such a well-worn and versatile piece in my wardrobe. You could say I don't need another pink suit… but I couldn't resist this amazing almost neon color of this hot pink wide leg pantsuit.  And the silhouette and fabric are completely different.  The jacket comes in four colors, the pants in five. They both come in petite, but even when I ordered this suit at the end of October 14 petite was sold out.  Since it's not a super tailored style, the regular worked after taking them to the tailor to shorten the legs and sleeves.  Since the pants aren't lined and the jacket doesn't have sleeve buttons, it wasn't too pricey. I love that this suit is machine washable, and a fabric that can virtually be worn year-round.  The pieces are also the kind that will be worn individually; I personally love the cut of these pants and have several ideas on how to style them this season!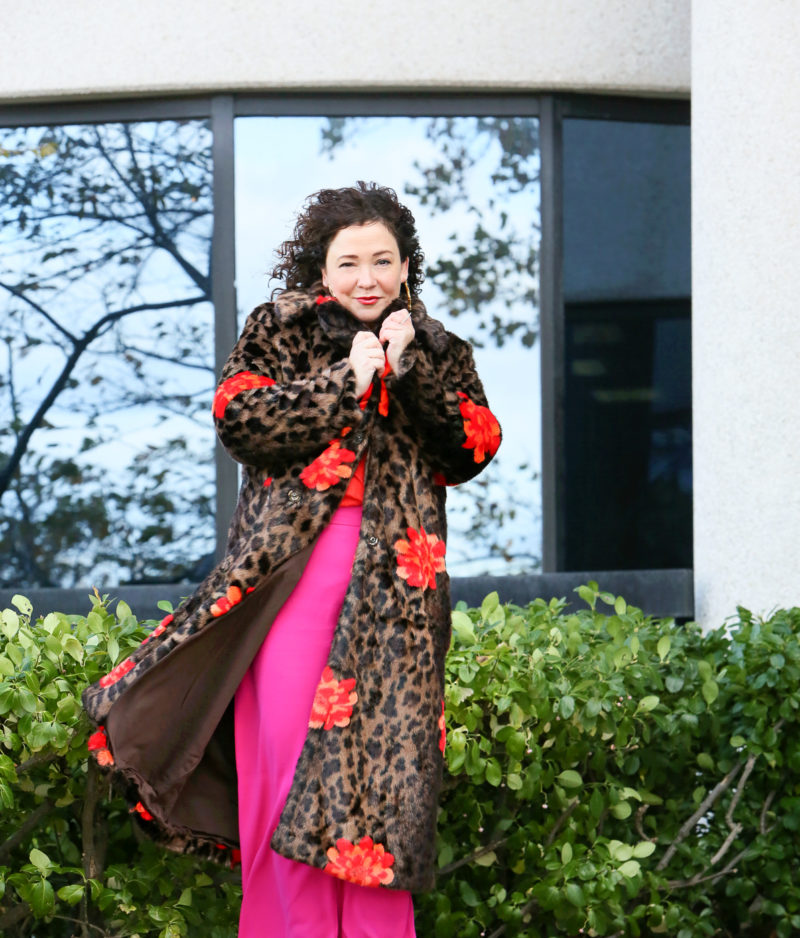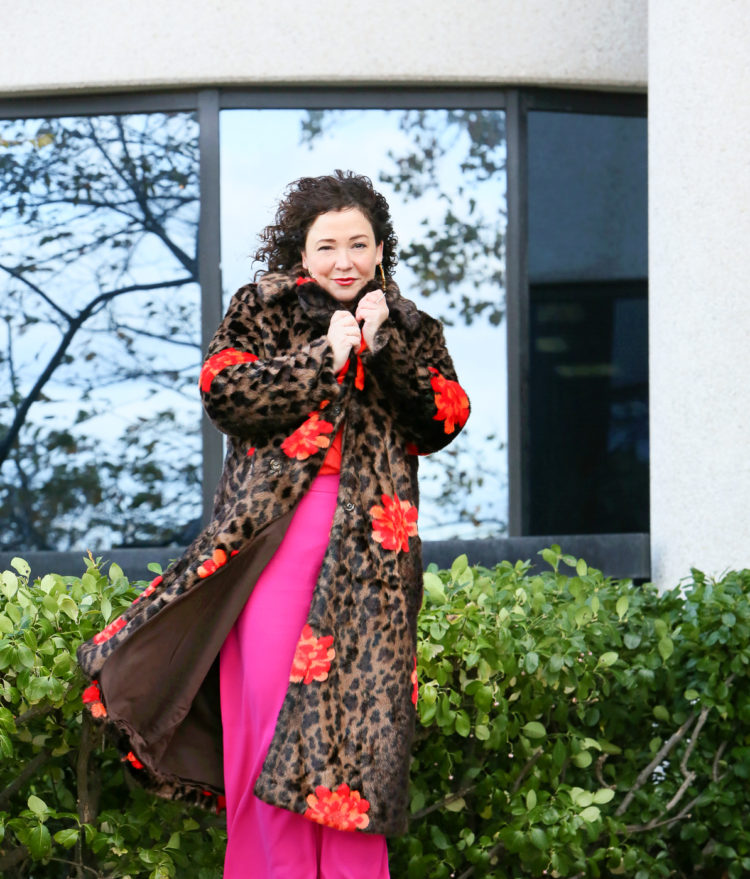 I received this coat in my latest Rent the Runway Unlimited delivery.  This is the kind of coat I would never purchase. First of all, the retail price is $750 and if I suddenly won $750 in the lottery I wouldn't spend it on a full-length faux fur coat.  Secondly, there are few situations in life where a faux fur full-length leopard print coat with giant flowers all over it is appropriate.  Granted, this is the kind of coat I'd totally rock to the grocery store, but then we need to go back to the point that this coat is $750. But this is the kind of ridiculously fabulous piece I love renting.  I can wear it until I am over giant flowers and leopard print, send it back, and get some other ridiculous yet fabulous coat or bag or jewelry or clothing.  As always, you can use promo code RTRDC22F051 at checkout to get $100 off your first month at Rent the Runway.
Shop Leopard Faux Fur Coats: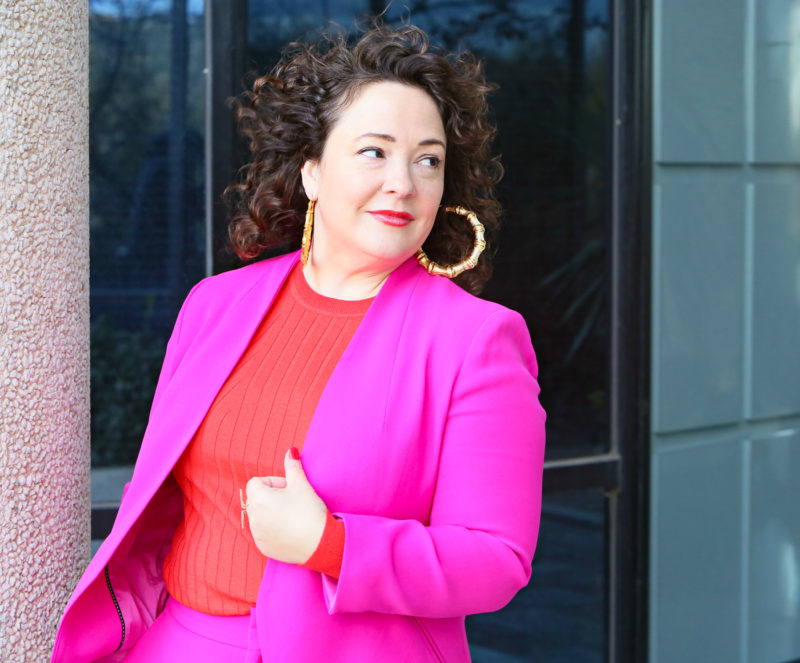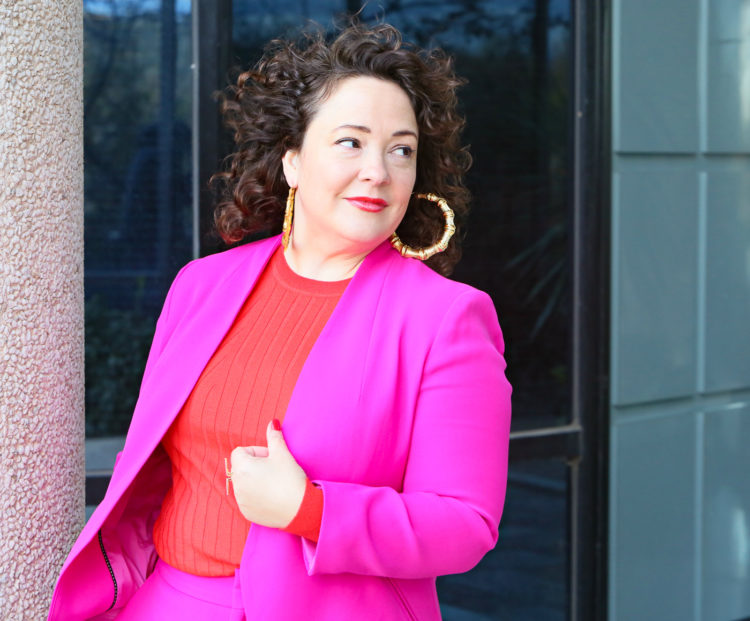 This season, pink with red, orange, coral, and other shades of pink is a hot look.  I have always loved red with pink, but think it does best when there is a bit more contrast.  The color of this sweater is "Hot Red" and it has a lot of orange in it, like a vermillion which makes a beautiful contrast.  If Hot Red isn't your thing, it comes in nine other colors in regular and petite up to XXL. This sweater is lightweight enough that it can be tucked in without bulk, but also looks nice untucked with skinny jeans.  It too is machine washable!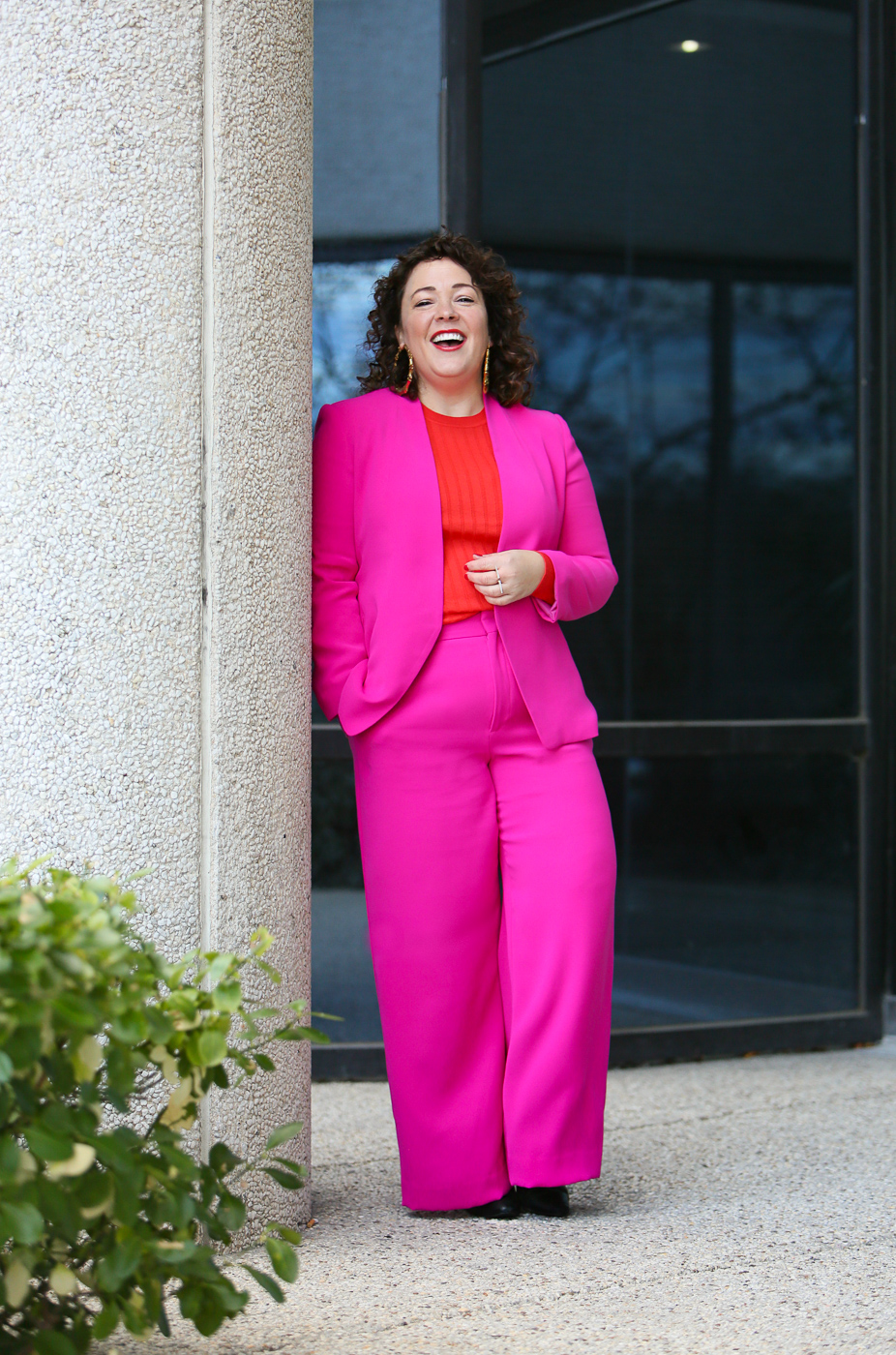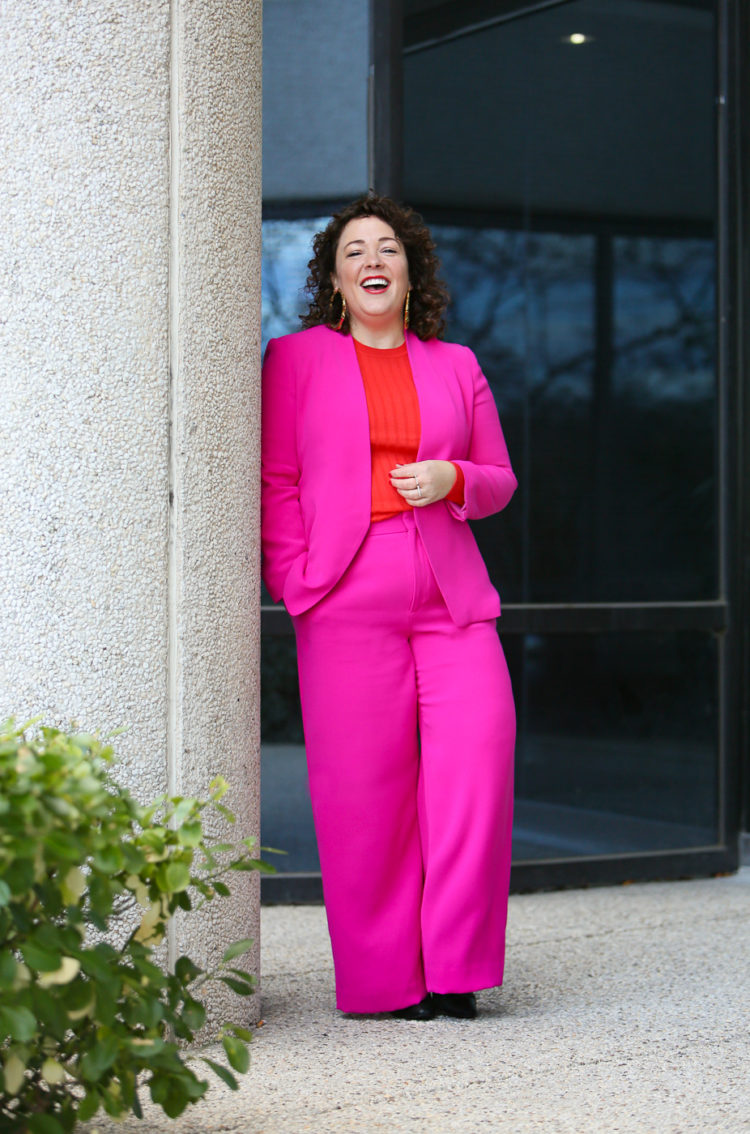 Shop the Post: