This article may contain affiliate links; if you click on a shopping link and make a purchase I may receive a commission. As an Amazon Associate, I earn from qualifying purchases.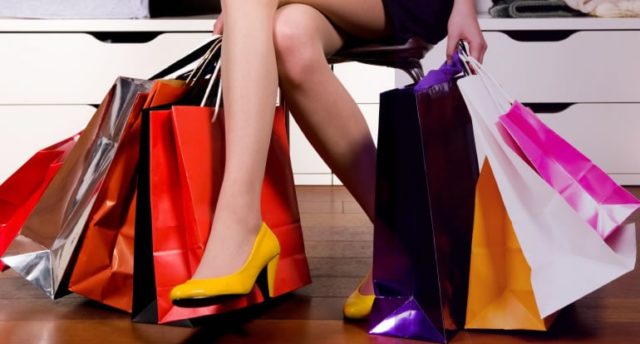 Reader Lisa recently contacted me asking, "How do you shop? I mean literally, how do you find what you need? when is the best time to go? Do you trust yourself or the salesperson? How do you build a wardrobe from scratch with workable pieces? How do you decide how much money to budget?"
When discussing fashion with women, I realize that most people are clueless about fashion because clothing shopping can be so overwhelming, demoralizing, and just plain not fun. It's hard to have a grip on your personal style when you dread shopping for fashion.
Lisa, I thank you for your honest question, and I am going to create a series of posts about this exact topic – how I shop. I may love fashion, but I have not always enjoyed shopping for it.
My Shopping Education
I really learned to shop by being a salesperson. I worked for almost a decade in retail, most of that time in apparel where I worked my way up from sales associate to personal shopper to manager to visual merchandiser. I worked in about a dozen different malls and boutiques in the DC area over that time, women of all income levels, ages, sizes, and lifestyles. I saw what they did right, saw what they did wrong.
I knew their bad habits – maxing out their credit card and returning a week later with 90% of their purchase. Wearing items only once and admitting to me that they give trash bags on a monthly basis to Goodwill or their friends. Getting stuck in a rut and only wearing the same exact silhouettes/brands/colors even though a different choice would probably be more flattering or appropriate. Showing extreme fear and rejecting any help, assuming all salespeople were either mocking and judgmental, or only caring about making a commission.
I also learned good habits from these women:
Visit your favorite shop often – get to know the salespeople on a personal basis (ensure more honesty at the fitting room, heads up on sales, holding of new items in your size and calling you to try on before others, etc.)
Stalk the sale racks
Start in the back of the store – that's where the sale clothes are usually located
Purchase in bulk if it's a staple and it's perfection
Don't buy it unless you love it and really see a purpose for it
Spend on your hair, shoes and bag – they make the most impact and are worn a heck of a lot more than a pair of designer jeans or a beautiful dress
Buy trendy pieces cheap – you can always find the must-have scarf, beaded necklace, or belt at lower-end shops and get the same effect
Never shop on an empty stomach
Wear the right undergarments
If you're not positive, put it on hold – come back after a latte, a stroll around the mall, a discussion with your best friend, a good night's sleep
Be honest – with your salesperson, your self, your wallet
I may have left retail in 2003, but the lessons I learned have stayed with me ever since.
In future posts, I will discuss how I find inspiration for my wardrobe, how I go about choosing items, where I shop and how I shop a store, how to look great and stick to a budget, how to get the most out of your friendly sales staff, and more.  Not every woman is the same, and not every woman's shopping rules and tips will work for another. But hopefully these posts will helpful to some!
Follow Me | Twitter | Facebook