This article may contain affiliate links; if you click on a shopping link and make a purchase I may receive a commission. As an Amazon Associate, I earn from qualifying purchases.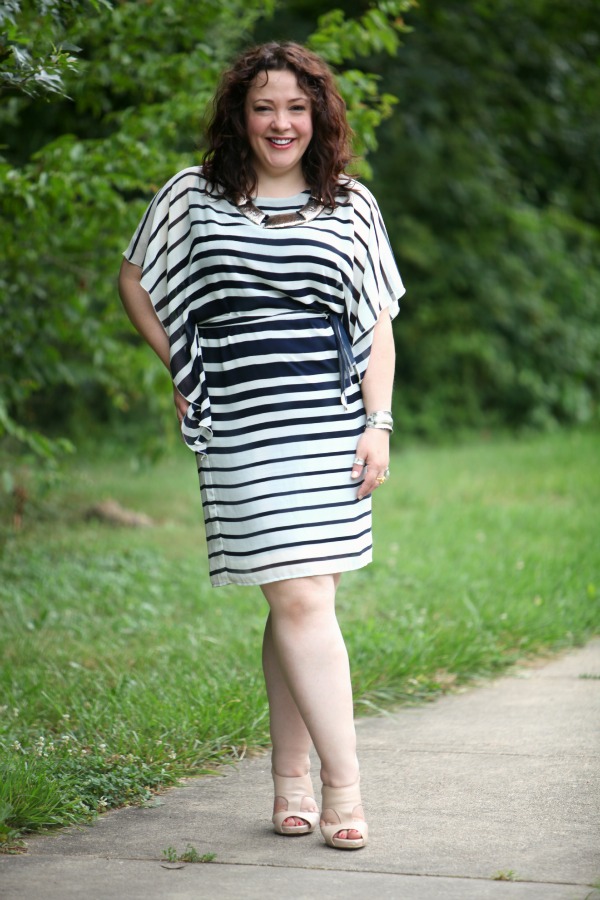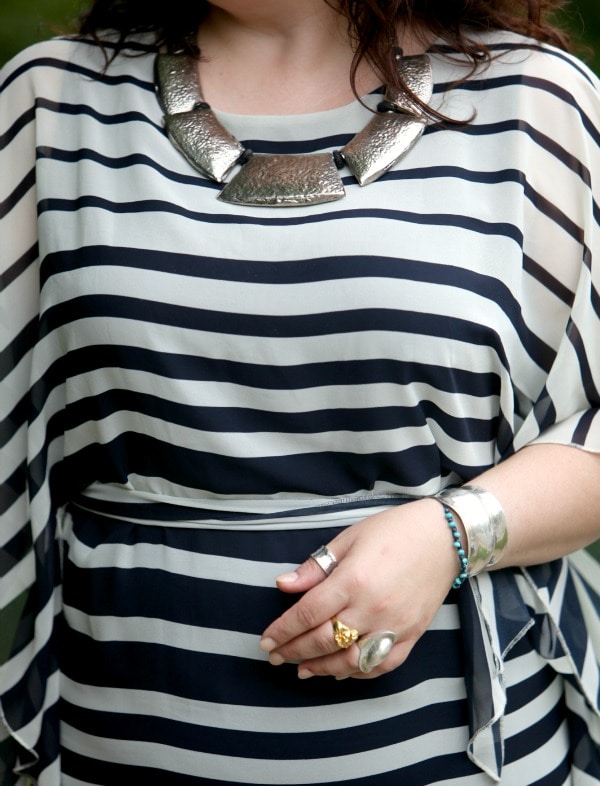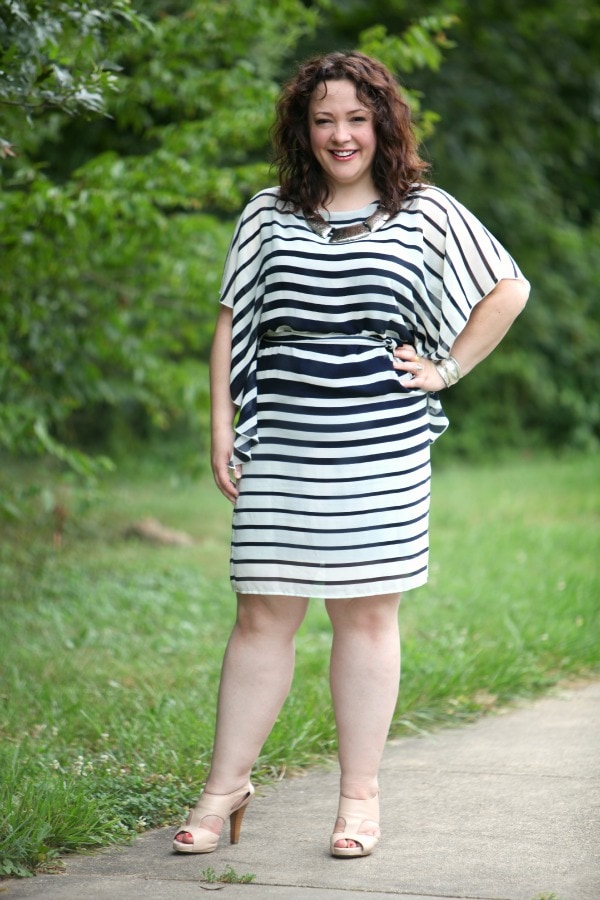 This weather sucks – it's like soup and so thick and humid that when there's a cool breeze it feels like the chills you get when you have a fever. That being said, it's doing some super fun things to my hair. I have hardly been washing it; once a week I will wash the scalp with shampoo, and once a week or when needed I will wash with conditioner only, but otherwise it's surf spray and the occasional dry shampoo and scrunching. I like the crazy mop mess, and wish it would do this year-round!
Another Gwynnie Bee winner. This is not my kind of dress, I don't like sleeves like this, I don't love the color, but with Gwynnie Bee it's okay because I can wear it once, send it back and get something else. And while it's not something I would buy and keep in my closet for years, it is something I like wearing today. Stretchy navy lining doesn't ride up and keeps everything opaque, a long self-belt I could have tied in a bow but instead doubled to make it shorter, and a breezy style that will do its best to keep me cool (and a fabric that won't look a mess in the heat). It's a win in my book and a true example of Gwynnie Bee – clothing without commitment! If you're 10-26 and would like to try Gwynnie Bee yourself, use this link or mention Wardrobe Oxygen and get a 30 day trial free. They have some fab brands and styles to choose from and the selection is constantly growing!
Note: If you use my specific link or mention me when signing up for Gwynnie Bee, I will receive a commission if you extend past the 30-day trial. However, I really dig Gwynnie Bee and wear clothes from them because I like them and the company and am proud to share them with you.
Follow Me | Twitter | Facebook | Instagram