This article may contain affiliate links; if you click on a shopping link and make a purchase I may receive a commission. As an Amazon Associate, I earn from qualifying purchases.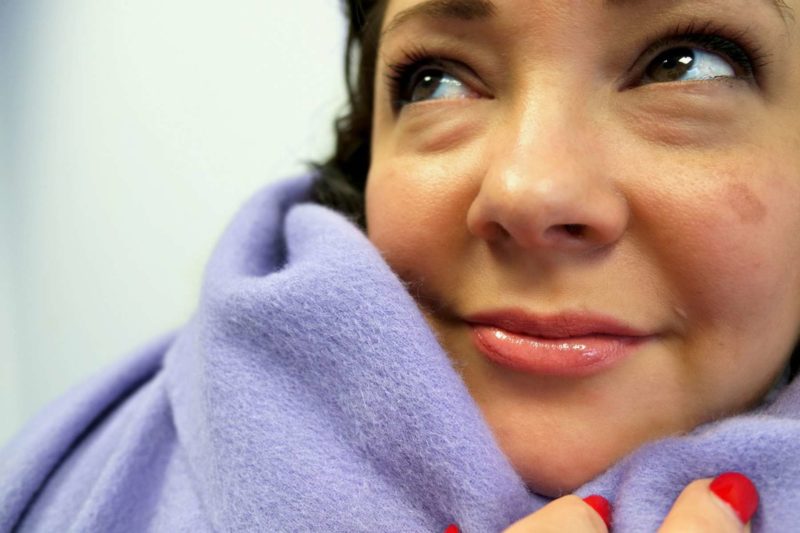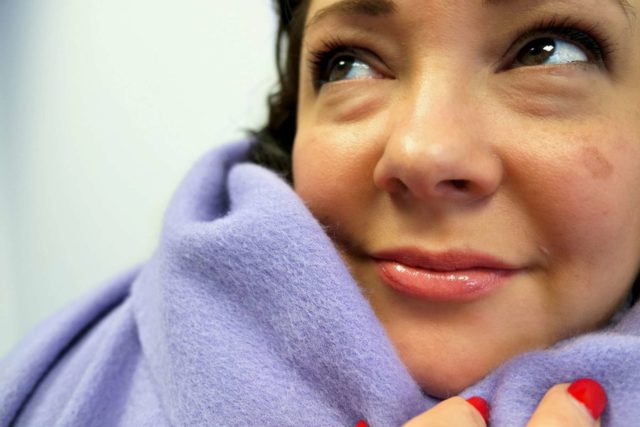 If you read Wardrobe Oxygen you know I think a pashmina is a smart addition to any woman's wardrobe. While relatively lightweight, it offers warmth and softness. Wear looped around your neck to add interest to your wardrobe, it can be used as a shawl with dresses and sleeveless outfits, be worn as a scarf with your winter coat, and even be a blanket on a flight. I bought my first cashmere pashmina on Bluefly in 1999; it was a gorgeous orchid color and felt so luxe. I wore it for many years until an oily salt scrub spilled on it (one of the risks of working for The Body Shop). I replaced it with one in aqua which was another fave; this one came from a Nordstrom clearance sale and was thicker and loftier than the one from Bluefly. It made me a Nordstrom pashmina convert. When that one got torn when getting caught in the wheel of my office desk, I replaced it with another Nordstrom clearance pashmina, this time in avocado green. I then also received an ivory pashmina from Pashmina International, but I'm too much of a slob to wear it all the time and it doesn't go as well with my current personal style and color story.  I still have these two pashminas, and though my sister has the same avocado one and the color is uber versatile (and looks so good with navy and white stripes), it's not a color that I adore. I missed that pretty orchid pashmina from my bachelorette days.
I checked out Nordstrom… nothing on sale that really appealed to me. And I started thinking I may want something thicker but there was no way I was going to or could spend $200 or more on a pashmina. So I headed to Amazon. Oh Amazon, the land of finding the most obscure and random item often for the best price. Sometimes Amazon can be overwhelming, but the more you search on it the better you get with filters, keywords, and finding what you're looking for.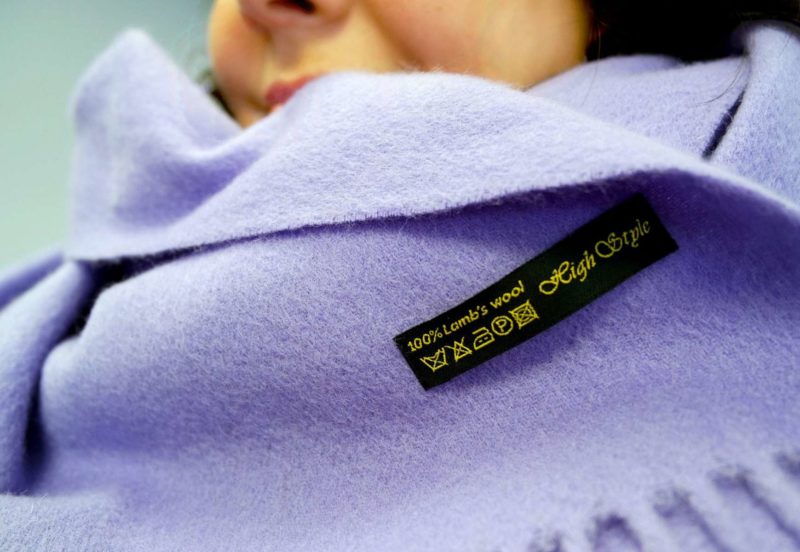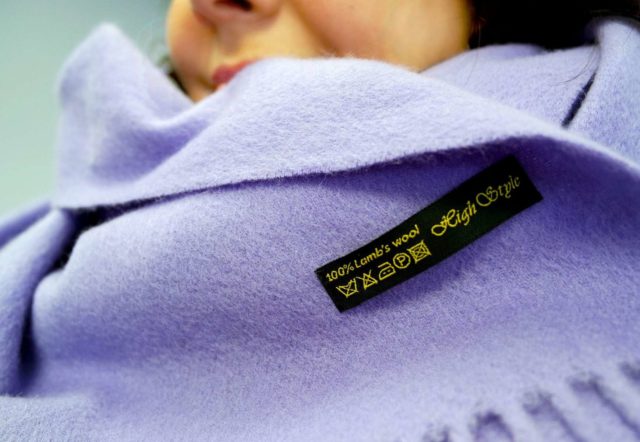 I started with 100% cashmere pashmina in the search field and as usual, found plenty of things that were NOT 100% cashmere. I right-clicked anything that looked promising, would read the reviews, and from there sometimes clicked recommended items in the carousels within that page. After reading many that were cashmere as being too thin, textured (not what I wanted), with pom-poms on the ends of the fringe (not my style), I found this one from High Style. While the description doesn't say cashmere or pashmina, reviews said it was super soft and warm and nice and big. I liked the idea of having something thicker than my avocado pashmina, and I loved that 80% of the reviews were 5 stars, it was under $50 and had free Prime shipping and returns. All that, and it came in "Violet Tulip" which looked like a cool toned lavender similar to my first pashmina.
Two days later the shawl arrived folded nicely in a cello bag. I opened it… and fell in love. This is thick, but not stiff. It's super soft and lofty, a traditional fringe, and uber cozy. Not a hint of itchiness, this feels as soft as my cashmere sweaters but felted and solid. And it is just as big as it looks on Amazon; a true shawl size.  This is an INCREDIBLE purchase and bargain. It just feels and looks so luxe. The pashmina shawl comes in 13 different colors, from basic black and rich navy to elegant neutrals like Double Cream and Beige to fun colors like my Violet Tulip, Blue Yonder, and Pink Lady.
This scarf was my jam the weekend of Winter Storm Jonas. With two feet of snow outside, I wrapped up in this shawl when curled on the couch watching Netflix. I looped it around my throat and wore with my hooded parka when venturing outside, and wore it over my shoulders when reading in bed. I know this shawl will be coming with me on all future vacations and will be as used and loved as my previous pashminas!