This article may contain affiliate links; if you click on a shopping link and make a purchase I may receive a commission. As an Amazon Associate, I earn from qualifying purchases.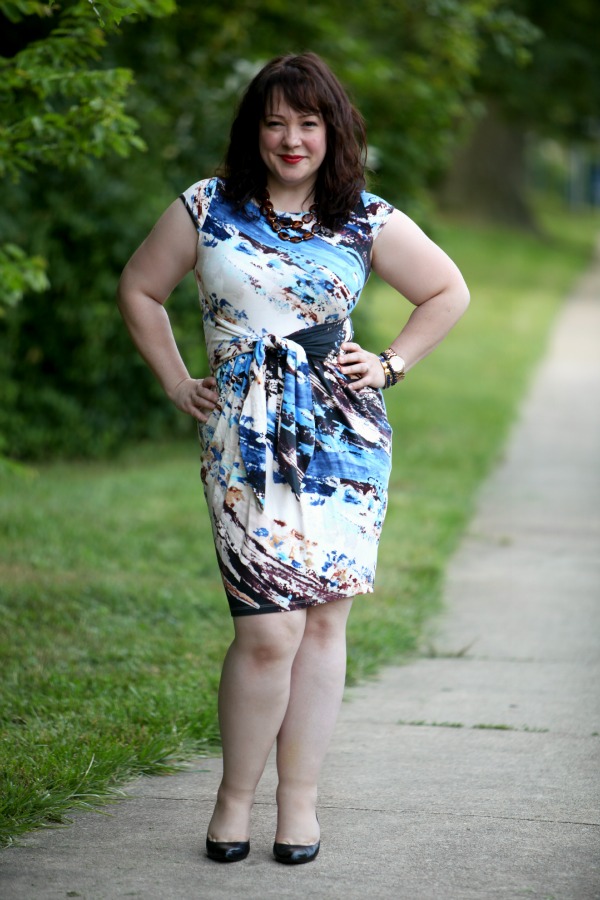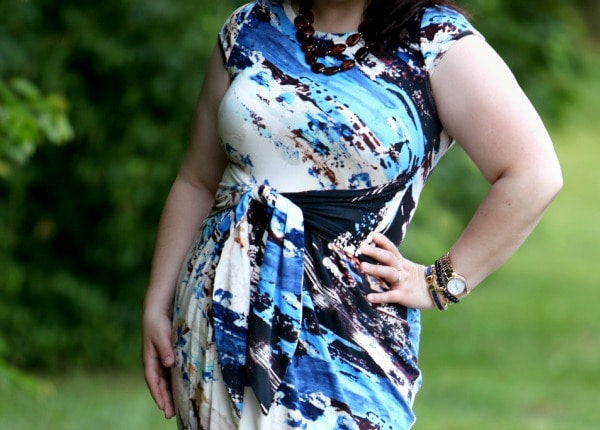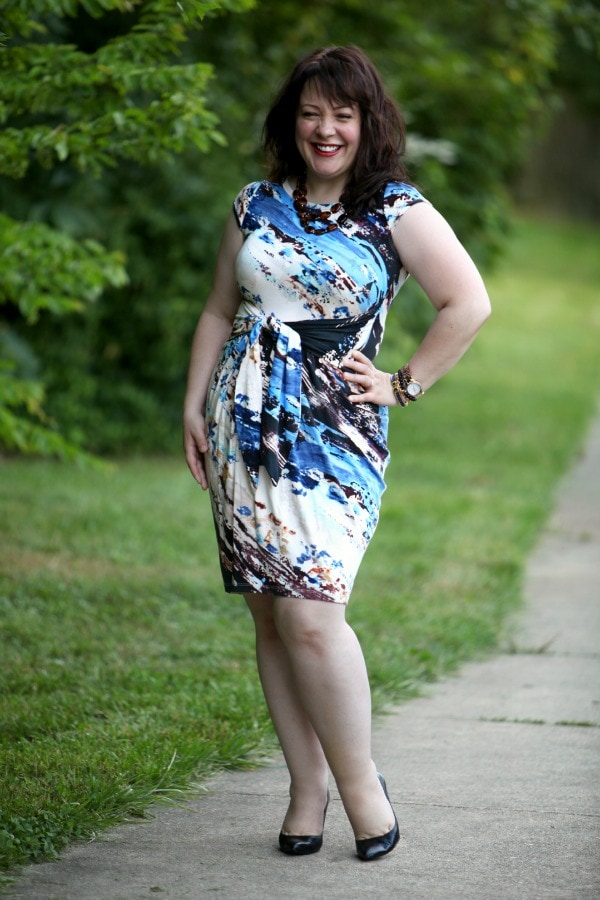 After the tragedy in Bangladesh, I am trying to be more conscious of where my clothes are made and under what conditions. I have always been a fan of Karen Kane for creating comfortable, flattering, and stylish clothes for a broad range of sizes, but am even bigger of a fan because their clothes are made in the US. While Karen Kane is a pretty big company that is sold in major department stores, working with them is like working with a small company. I get emails from Karen's son,they have a very personal and intimate Instagram account where you actually see Karen at work, and they strive to please their customers. I saw this dress and knew it would be flattering and I was right. I like that the knot in the front is self-tie, so you could just tie it once, knot it tight, or do what is most flattering to your own figure.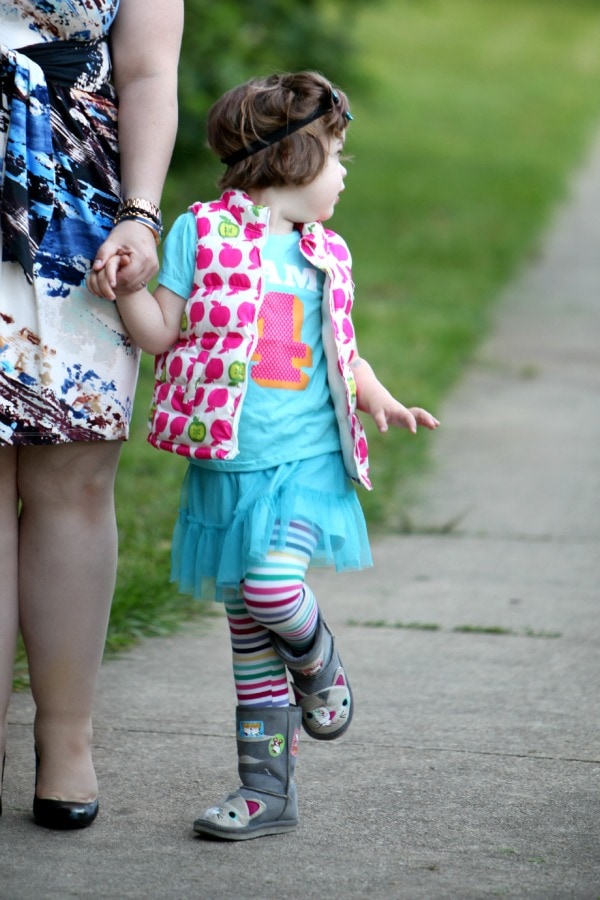 And while this dress is utterly fantastic, I can't ignore Emerson's amazing fashion sense. She truly has talent in putting together great outfits. My mom recently got her a kit with a play hair dryer, curling iron, brush, and such and now Emerson has to "get ready" before she leaves the house. I may have created a monster, but at least she'll be a stylish, creative, and independent monster!
FYI, I totally thought I could carry off pumps today, but after taking pictures and walking to the car I realized my leg is still not strong enough and I switched to my black Cole Haan sandals.  Maybe next week!
Follow Me | Twitter | Facebook | Instagram