This article may contain affiliate links; if you click on a shopping link and make a purchase I may receive a commission. As an Amazon Associate, I earn from qualifying purchases. 
While it's fun to read about the beauty habits of celebrities, I find it most helpful to learn about the beauty habits of women who have lifestyles, ages, or budgets similar to mine. In this series, I've asked amazing women I know to share their beauty routines. These are women from across the country, different ages, lifestyles, professions, and beauty/skincare priorities.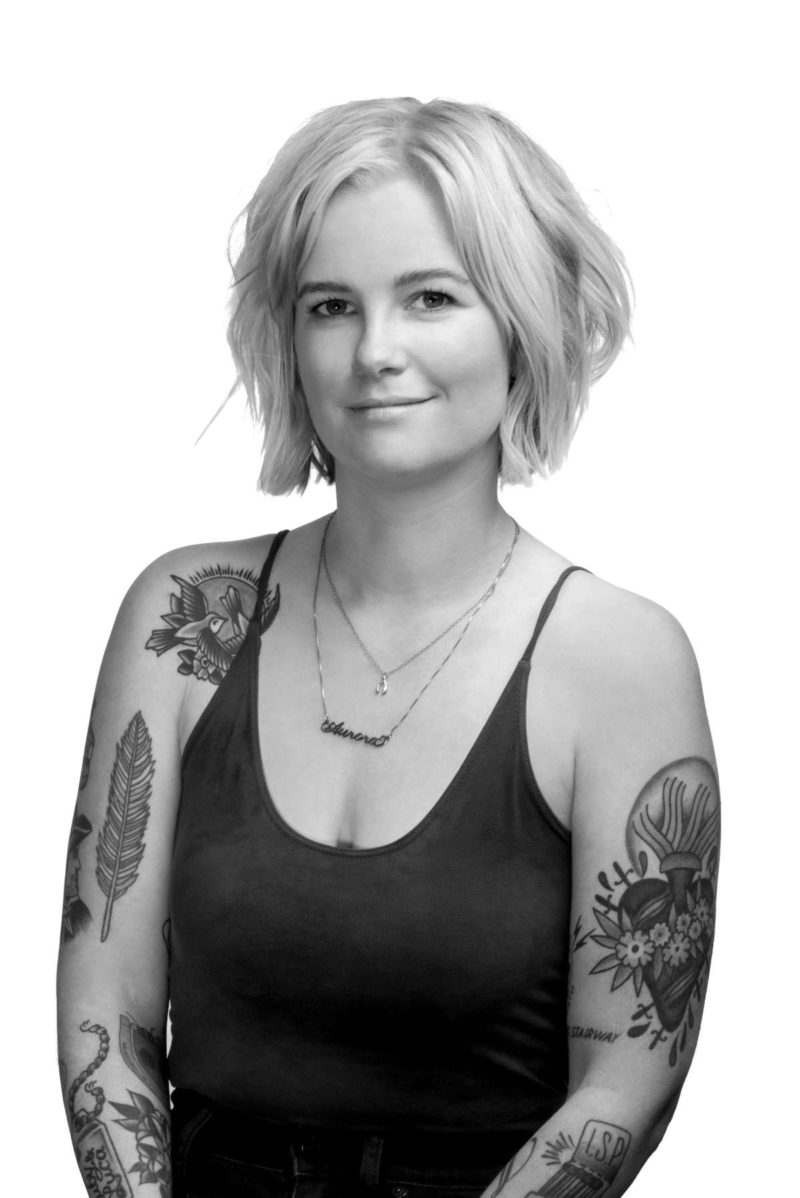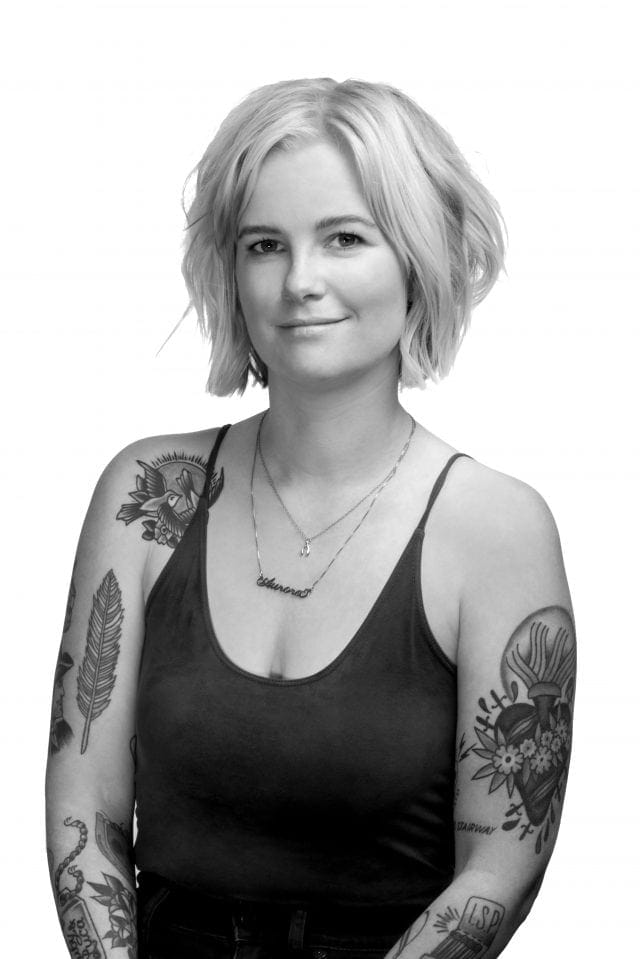 Name: Cortney

Age: 34

Location: Takoma Park, Maryland

Profession: Owner of Scissor & Comb Salon (visit them online and on Instagram); Mother/Wrangler of 3 kids ages 3 months – 6.5 (see her life on Instagram)
Tell me a bit about your skincare and/or routine.
I have been working in a salon/spa setting since I was 16 years old, so I feel like skincare + hair care + self-care is a part of who I am. I started out as a receptionist at a day spa, managed front desk teams, managed a spa + hair salon, went to esthetician/aesthetics school, went to hair school, worked as a hairstylist for a number of years and now my husband and I own a salon. have tried every product under the sun from Cetaphil to La Mer. I'm a proud product junkie! These days my routine is fairly simple with a rotating slew of hard-hitting result driven products that I love. My skin is super sensitive, prone to breakouts and tends to be dry so I need all the help I can get!!! When I wake up in the AM I splash my eyes with water and slather my face with one of two things; VINTNERS DAUGHTER or MAYA CHAI oil to moisturize. Both are super nourishing and leave my skin silky smooth and dewy. I'll let that soak in for a while before applying COOLA mineral sunscreen SPF 30.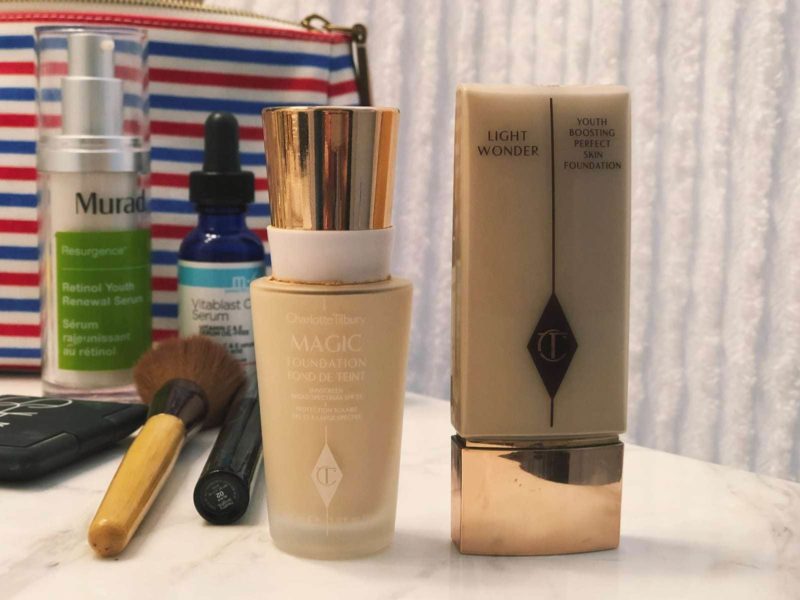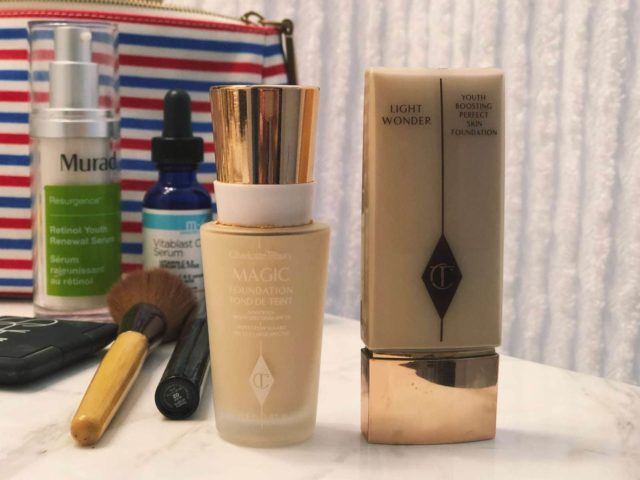 My makeup routine is BEYOND quick and easy. I have approximately 3 minutes before somebody barges in the bathroom, so I gotta move fast. I mix a dime size of CHARLOTTE TILBURY light wonder in FAIR + CHARLOTTE TILBURY magic foundation in FAIR into my hand and spread it all over my face from forehead down to my neck. If I need a little extra under eye rescue I'll dab a few dots of the magic foundation under eyes and that will really brighten me up! I'll follow with NARS blush in Orgasm + ANASTASIA Beverly Hills Chocolate tinted brow gel + NEUTROGENA Healthy Lengths mascara in black and voila! I'm off.
In the evening I wash it all of with MURAD Renewing Cleansing Cream.
Every other night I tone with BIOLOGIQUE RECHERCHE P50 toner. I had read about it for years as being the holy grail of skin care products and its been pretty great at evening out my skin tone. On the nights I'm not toning I will switch on and off using OSKIA super 16 collagen serum or M-61 Vitablast serum. No matter what I put on after I wash, I always follow with the VINTNERS DAUGHTER or MAYA CHAI oil to moisturize.
My miracle, must-have, cannot live without product is MURAD Retinol. It keeps my skin sans breakouts and smooth. I use it twice a week at the end of my regimen over my oils!
At least once a week I'll use my JOANNA VARGAS exfoliating mask and follow with DARPHIN stress relief oil mask. The combo leaves me smooth and glowing! And honestly spending 10 extra minutes on myself really makes a difference on me mentally. I feel brand new.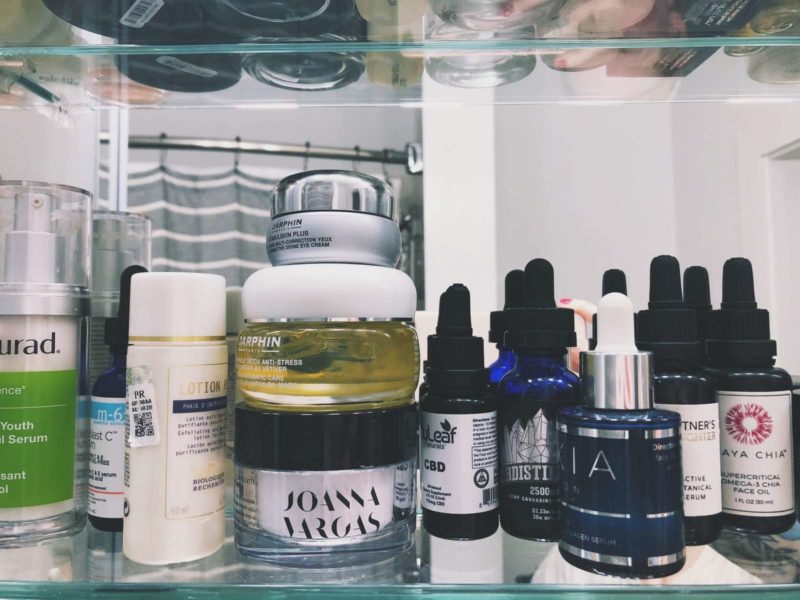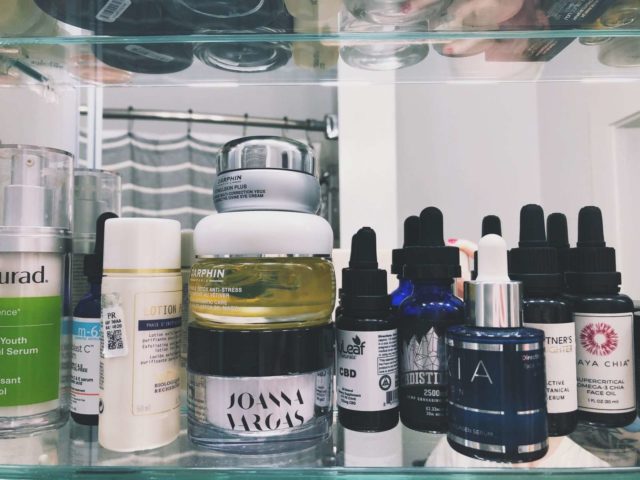 Has your skincare and/or beauty routine changed due to age, lifestyle, career, etc.?
Being in the beauty industry for so many years has been a blessing and a curse. I have had access to so many great products and treatments (hello laser hair removal on my underarms when I was only 17) but I have wasted so much money on breakout fixes/lasers/ creams etc, rubbed my skin raw over-exfoliating and had some really bad Oompa Loompa spray tan moments. I'm a never-say-never type of girl, I tried Botox for the first time last year and will likely go back at some point in the near future, but these days I'm doing most of my self-care at home in my bathroom!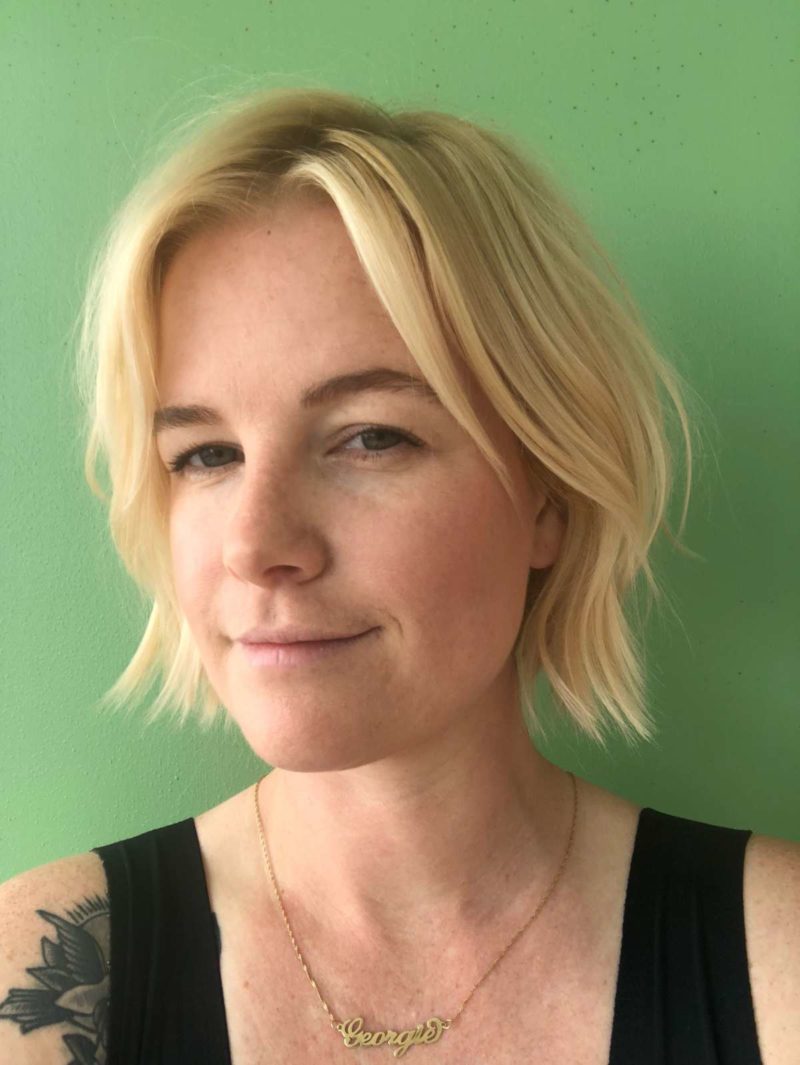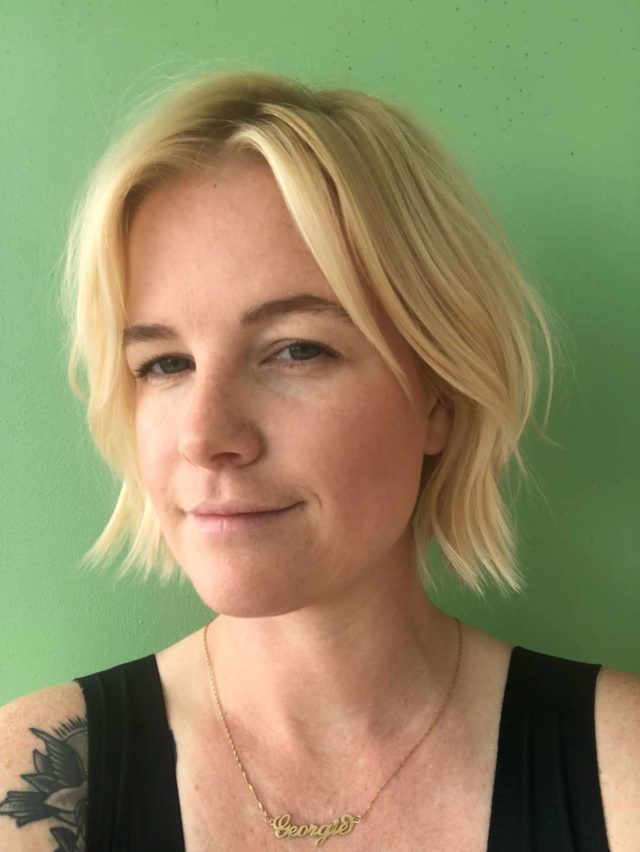 What is the best skincare or beauty advice you ever got and from whom?
I don't know if it's the best skin care advice, but it's something I follow to protect myself from the sun! My dermatologist who I LOVE told me that the best time to wear a full face of makeup is at the beach. Sunscreen + a foundation with sunscreen in it to really guard your face.
What is your biggest beauty or skincare regret or embarrassment?
Too many to count. . . Hitting the tanning bed in my early 20s probably has done the most damage. Insert sad face crying emoji.
What nugget of skincare or beauty wisdom do you wish you could give to your younger self?
Embrace your fair skin!!!! Stay out of the sun!!!! Don't smoke!!!!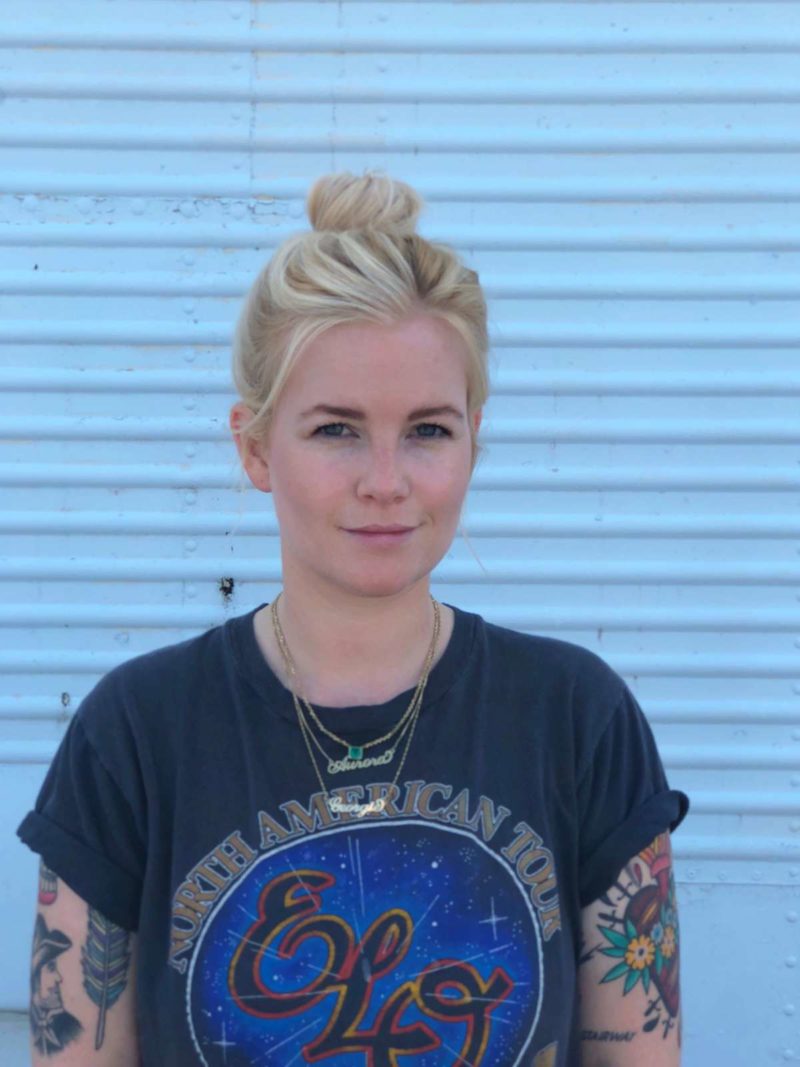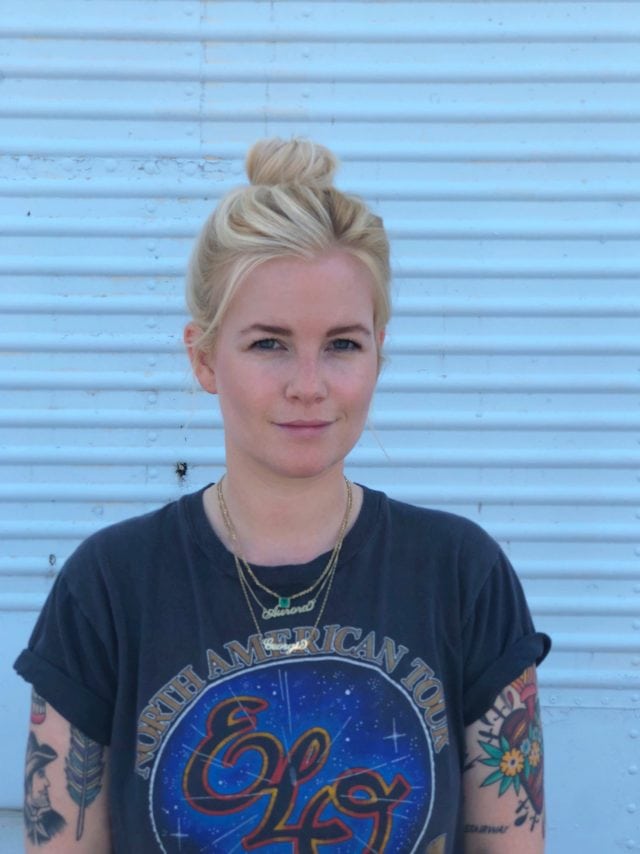 Anything else you'd like to share?
I celebrate any product, injection, laser or really anything that makes you feel good, but I've been thinking about this Kendrick Lamar lyric a lot lately.
"I'm so f#$&@%$ sick and tired of the PhotoShop
Show me somethin natural like ass with some stretch marks"
We all live on the internet where everything is smoothed or erased and bodies + faces are made to look like works of art. It's a healthy reminder to keep it real.
Shop the Post: