This article may contain affiliate links; if you click on a shopping link and make a purchase I may receive a commission. As an Amazon Associate, I earn from qualifying purchases. 
While it's fun to read about the beauty habits of celebrities, I find it most helpful to learn about the beauty habits of women who have lifestyles, ages, or budgets similar to mine. In this series, I've asked amazing women I know to share their beauty routines. These are women from across the country, different ages, lifestyles, professions, and beauty/skincare priorities.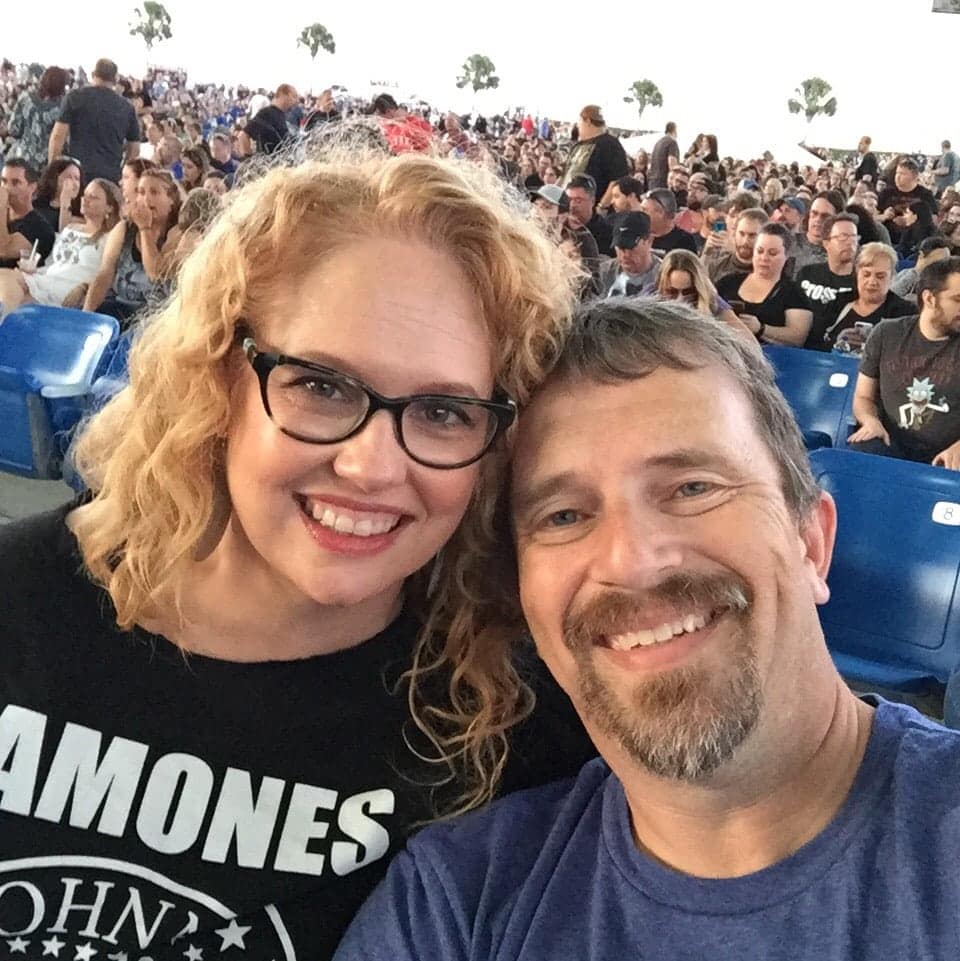 Name: Krista

Age: 45

Location: Tampa Bay area, Central Florida

Profession: I work as a professional patient/teenager runner/momager/domestic goddess. I no longer work professionally but keep ridiculously busy with our 16-year-old son and managing my autoimmune illness. This condition dictates a great deal of my choices in clothing, skincare, etc.
Tell me a bit about your skincare and/or routine.
I have been using the Philosophy Purity Made Simple cleanser and Microdelivery Wash daily scrub for the last six months. I love how well the yellow cleanser cleans without irritating my very sensitive skin. I use Neutrogena Rapid Wrinkle Repair serum and Cetaphil PM moisturizer. Cetaphil was highly recommended by the dermatologist and I love it. Then a healthy layer of Cicapair to even out some redness. This stuff makes my cranky skin so happy. And since I spend much of my day inside, it gives some sun protection without an additional product. At night I use the Neutrogena Rapid Wrinkle Repair cream. It's much more gentle to my skin than RoC Retinol creams.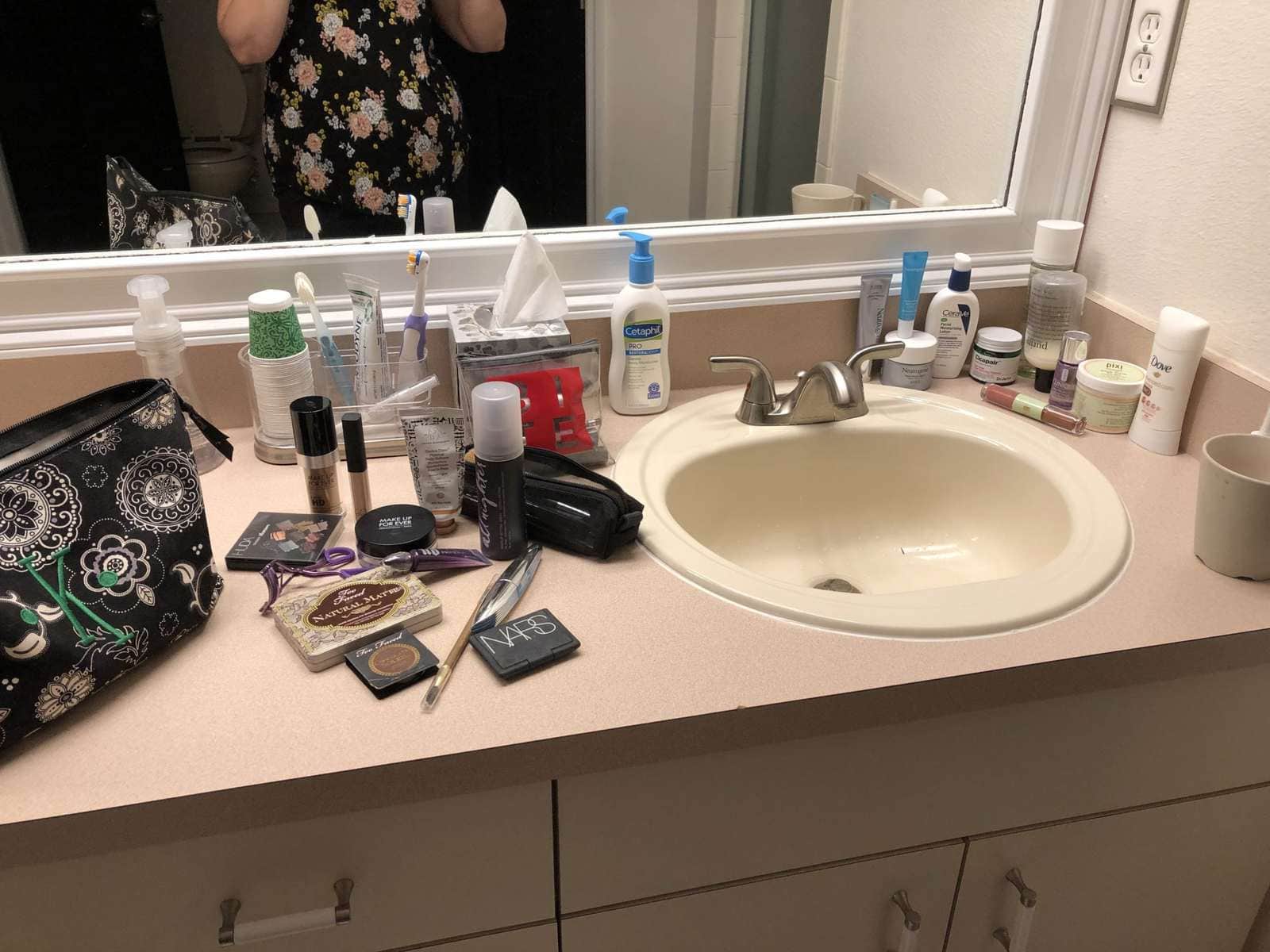 Most days I'll add some bronzer, brows and mascara and Bite Beauty Agave Tinted Lip Balm with some HD powder. It keeps it simple but makes me not look like a zombie. A spritz of Urban Decay All Nighter Setting Spray keeps everything in place even in this insane Florida heat and humidity.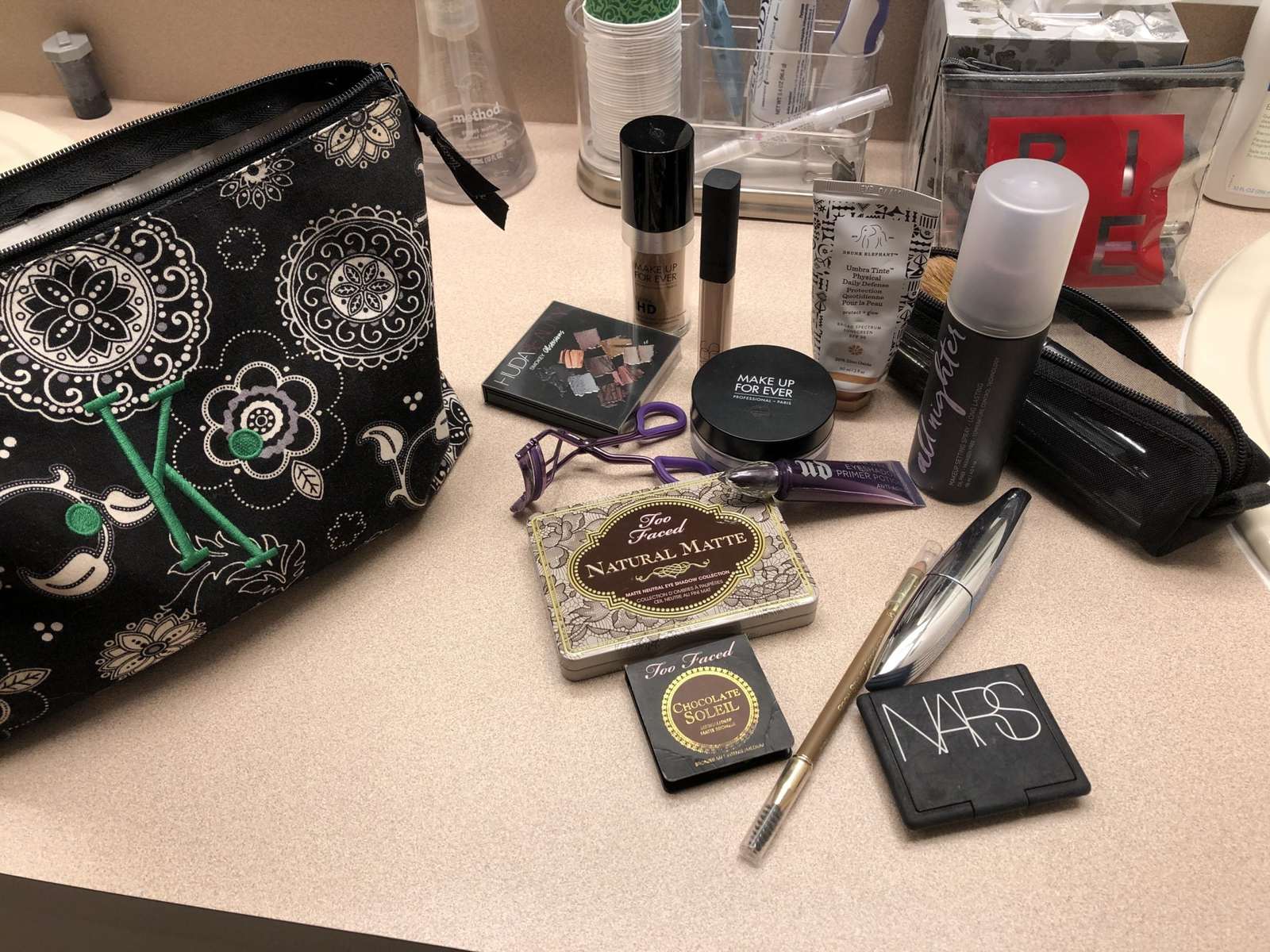 When I do decide to do makeup its Makeup Forever HD Foundation, Nars blush and Too Faced Matte eyeshadow. I typically do a natural look these days. The shiny, glittery stuff seems to settle into my fine lines. Although I do find myself glamming up a little more when I have an excuse to dress up. Huda Beauty is my current favorite for fun, glam eyes. Bite Beauty has my favorite lipsticks. They stay on, have great saturation and don't dry out my lips.
Has your skincare and/or beauty routine changed due to age, lifestyle, career, etc.?
My routine changed when I became ill. Many of my products changed. My skin became very sensitive and items I'd used for years started causing problems. I'm blessed with easy hair (thank goodness!) I truly just wash it and let it air dry. I have to choose where to spend my energy some days so I keep my look simple most of the time.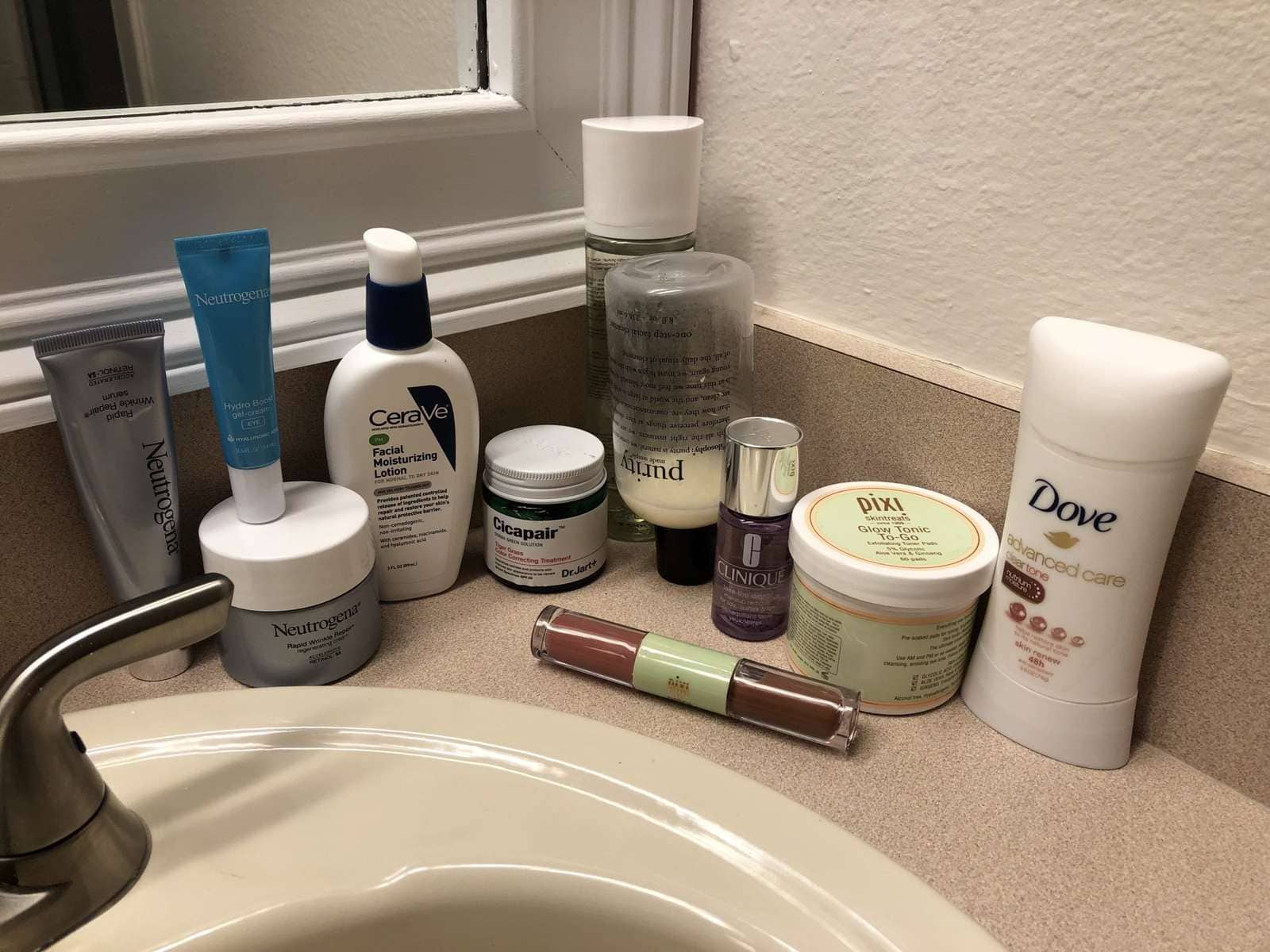 What is the best skincare or beauty advice you ever got and from whom?
The Clinique lady told me when I was in my 20s…"Take care of your skin now and you won't have to fix as many things when you get older". I no longer use Clinique, but I've always tried to wash and moisturize every day.
What is your must-have holy grail beauty or skincare product?
Cicapair and All Nighter Setting Spray
What is your biggest beauty or skincare regret or embarrassment?
Using a "sample" mask just before a big event. It fried my skin and I had a time making it look nice again.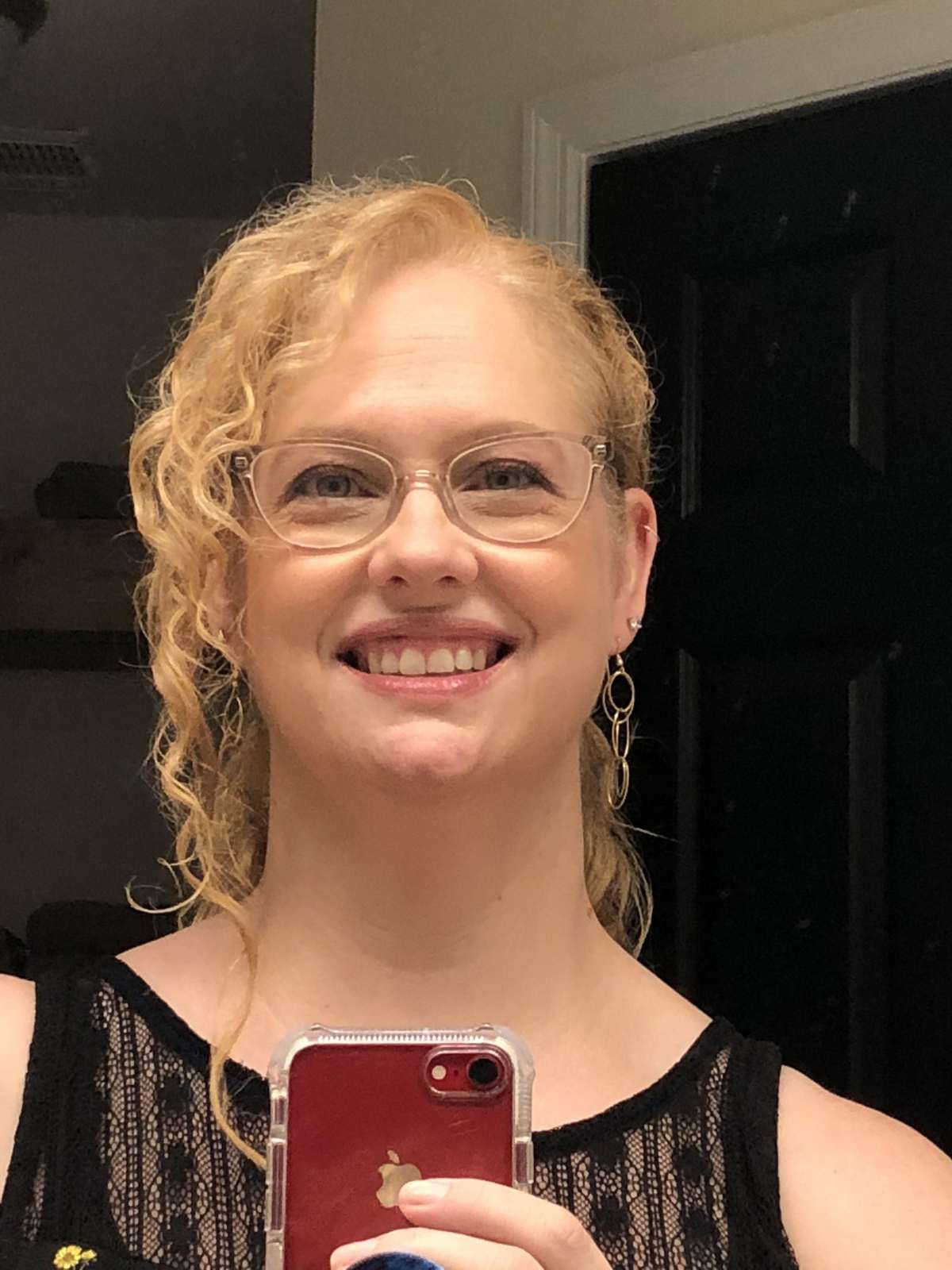 What nugget of skincare or beauty wisdom do you wish you could give to your younger self?
Always take off your makeup and drink LOTS of water.
Anything else you'd like to share?
I expect that my routine will be changing again soon. I just had a complete hysterectomy and I'm wondering how menopause is going to change my skin. So far, it's been bearable, but I'm only three weeks in.