This article may contain affiliate links; if you click on a shopping link and make a purchase I may receive a commission. As an Amazon Associate, I earn from qualifying purchases. 
While it's fun to read about the beauty habits of celebrities, I find it most helpful to learn about the beauty habits of women who have lifestyles, ages, or budgets similar to mine. In this series, I've asked amazing women I know to share their beauty routines. These are women from across the country, different ages, lifestyles, professions, and beauty/skincare priorities.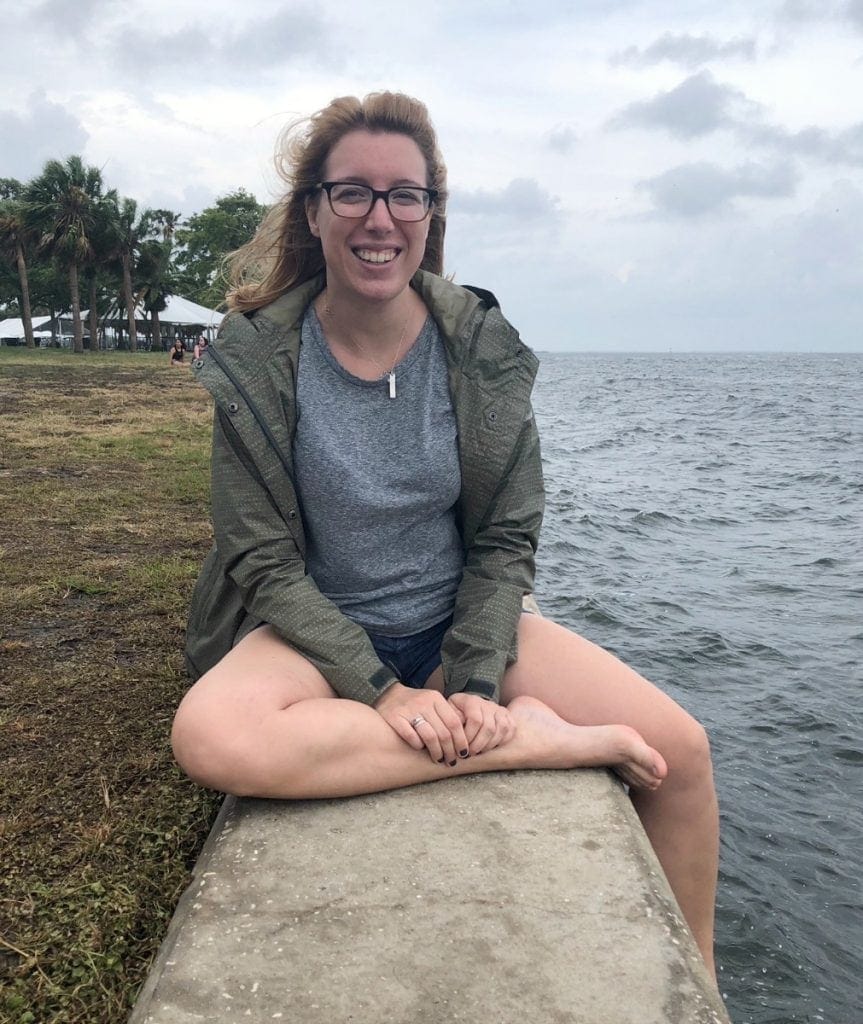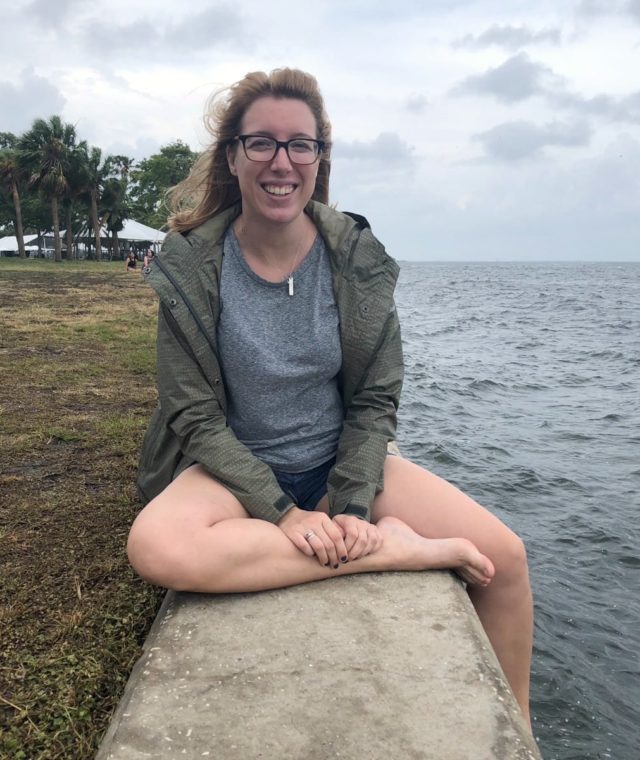 Name: Lisa

Age: 32

Location: St. Petersburg, Florida

Profession: Personal finance writer and Pop Fashion cohost
Tell me a bit about your skincare and/or routine.
I like to stay in bed as long as possible in the morning, so my routine is pretty simple. I use an oil-free face wash (whatever store brand, the orange kind). Then it's usually a matter of applying some brow gel, putting concealer on any major blemishes, and getting out the door. If I remember, I spray on Supergroop! setting mist for the SPF power, since I bike or walk to work.
If I have a media appearance on my calendar, I haul my butt out of bed early enough to put my face on. After washing my face, I always start with a primer. Lately, I'm digging NYX Skin Elixir, which I think just got reformulated as Hydra Touch Primer. It takes me ages to get through a product. By the time I use up a whole product, the labels or wand or formula or whatever have already changed.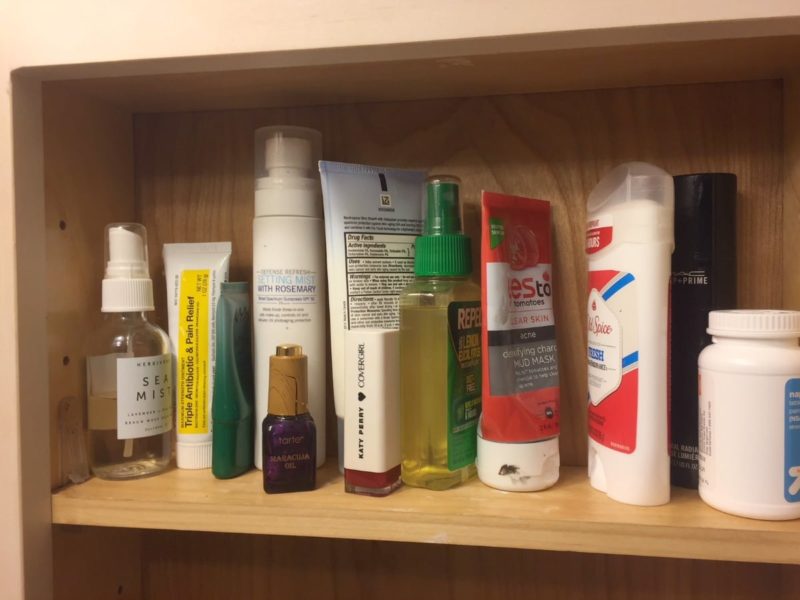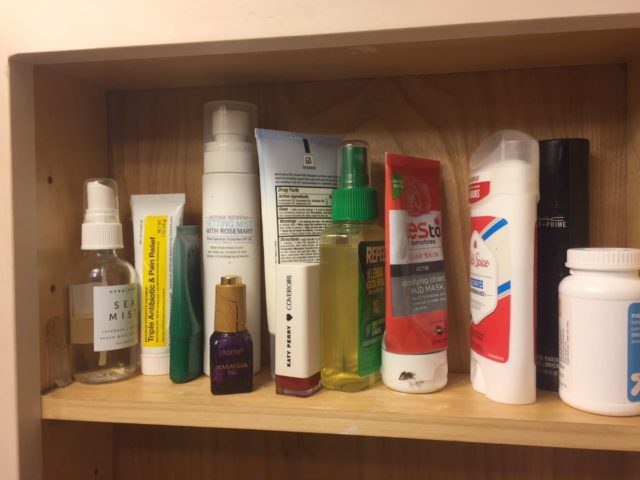 At night I get INTO IT. I shower at night, so I usually wash my face with my old Clarisonic and Yes to Tomatoes charcoal soap. I slather on Yes to Carrots overnight cream, and apply Tarte's Maracuja Oil to any breakouts. I got a tiny bottle in an Ipsy bag last year and it's still going strong. If the zits are really out of control, I'll stick some Neosporin on there and try to sleep face up so it doesn't absorb into my pillow instead of my face.
Has your skincare and/or beauty routine changed due to age, lifestyle, career, etc.?
It took until my early 30s to get my acne under control. I don't think there was any trick to it beyond getting older and moving to a humid climate. I used to get terribly painful cystic acne, and every day I struggled to cover it up without making it worse with the products I was choosing. Now that I live in Florida, I'm more worried about whether I'm wearing enough sunscreen, and whether I have a stash of ocean-friendly sunscreen at home. If this was my biggest adjustment moving from DC to a beach town 900 miles away, I'd say I'm doing OK.
What is the best skincare or beauty advice you ever got and from whom?
Fight oil with oil. I used to run away from products containing oil, thinking they would make my acne worse. Now I look at them as superhydrators who are my friends. I'm not sure who taught me this, but it was in the past few years. Probably fashion magazines!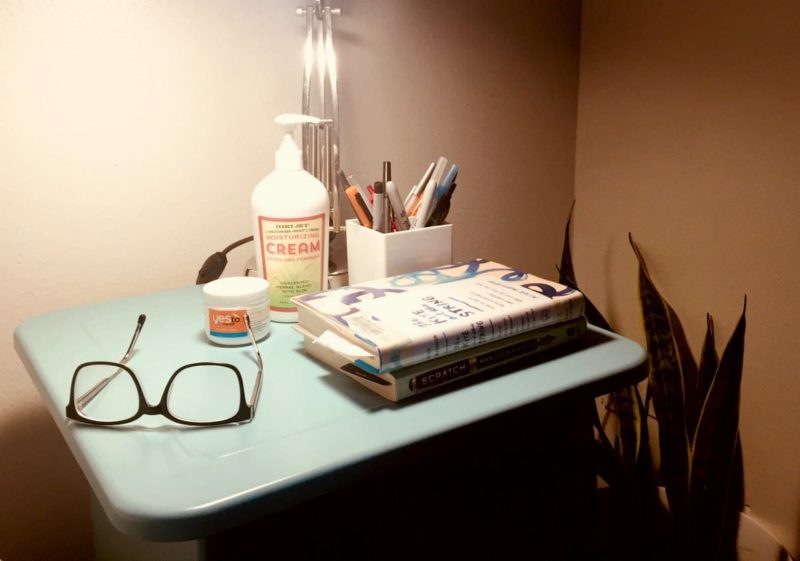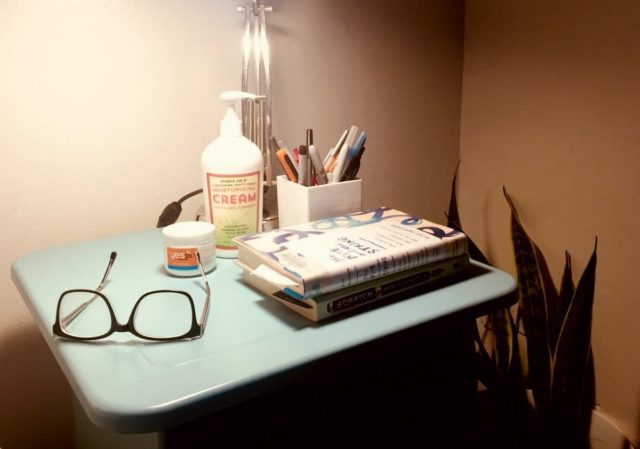 What is your must-have holy grail beauty or skincare product?
Yes to Carrots Intense Hydration Night Cream. I keep a small container of this in my bag at all times. It's good for face, lips, dry hands, whatever. A little goes a long way. I also keep Trader Joe's Midsummer Night's Cream lotion around for arms and legs, especially after a day in the sun.
What is your biggest beauty or skincare regret or embarrassment?
I tried to shape my eyebrows with a razor once. Like, the razor I used to shave my legs. It was…tragic. I pencilled those babies on alllllllll summer long between 10th and 11th grade.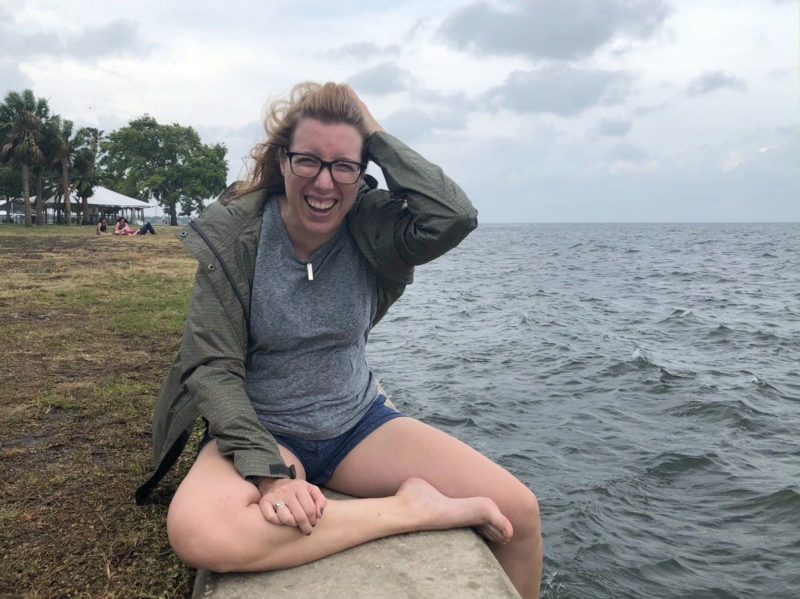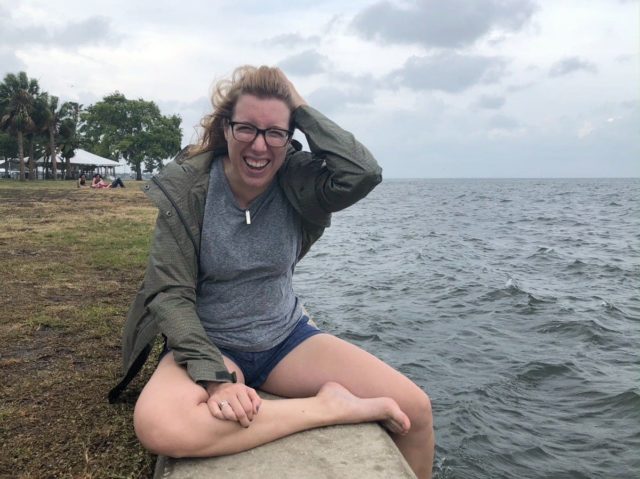 What nugget of skincare or beauty wisdom do you wish you could give to your younger self?
If you're going out and you want to get fancy, go ahead and put on that full face of makeup. But your friends will still want to hang out with you if you show up without a speck of makeup on. Simply showing up is most important.
Anything else you'd like to share?
Sunscreen. Put on more sunscreen. Do you need some? I have some in my bag.