This article may contain affiliate links; if you click on a shopping link and make a purchase I may receive a commission. As an Amazon Associate, I earn from qualifying purchases.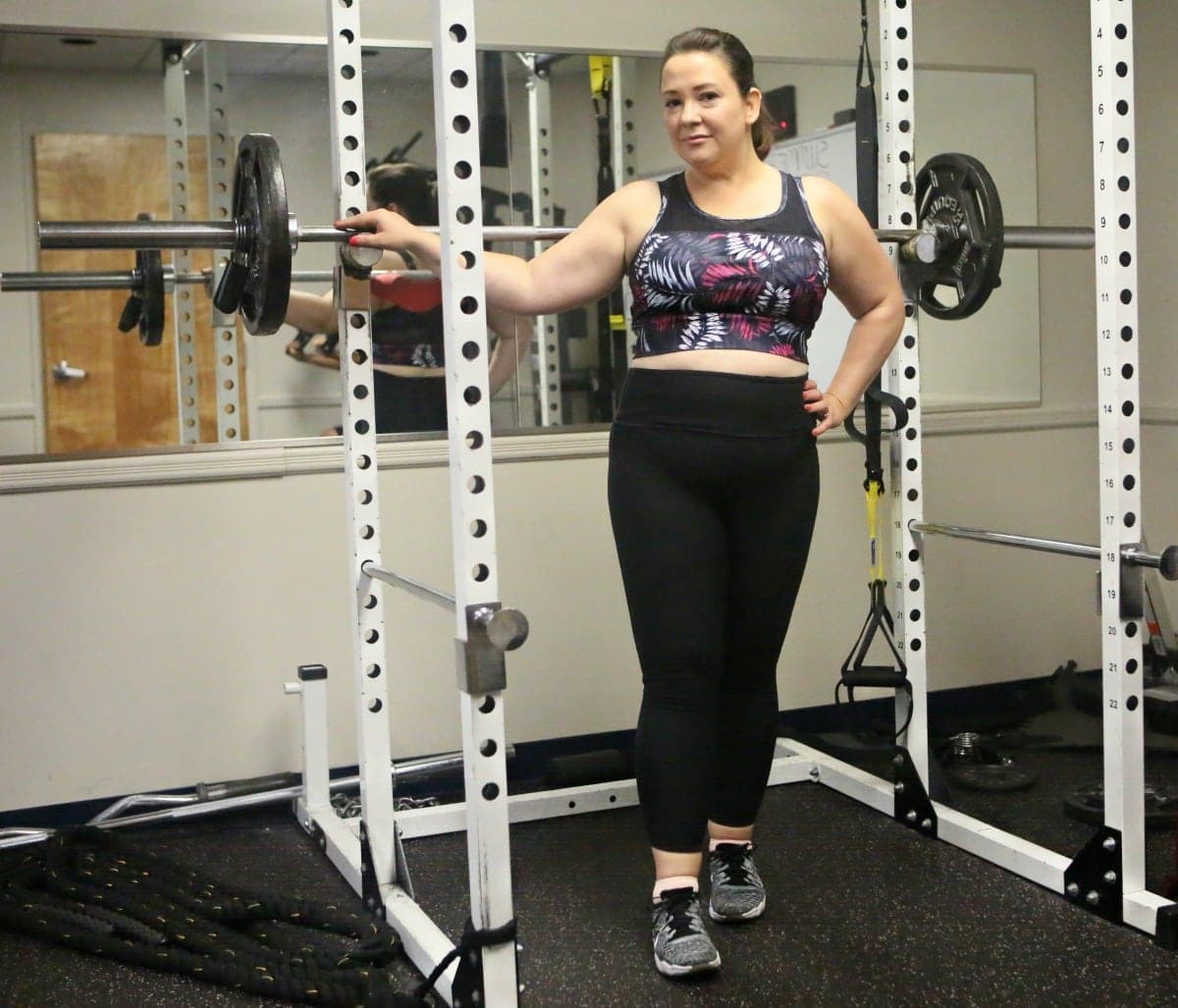 I have never liked my belly. I always felt it was too big. In high school, I starved and purged until I was under 100 pounds but I still had a pooch. In college, I would do hundreds of crunches and live off canned tuna and vodka but still found my lower abdomen to protrude too much. After having Emerson, I felt there was no hope. I lived in control garments that would suck in my belly, no matter the heat or the situation. For blog posts, I often wore two to really try to flatten the stomach and appear smaller.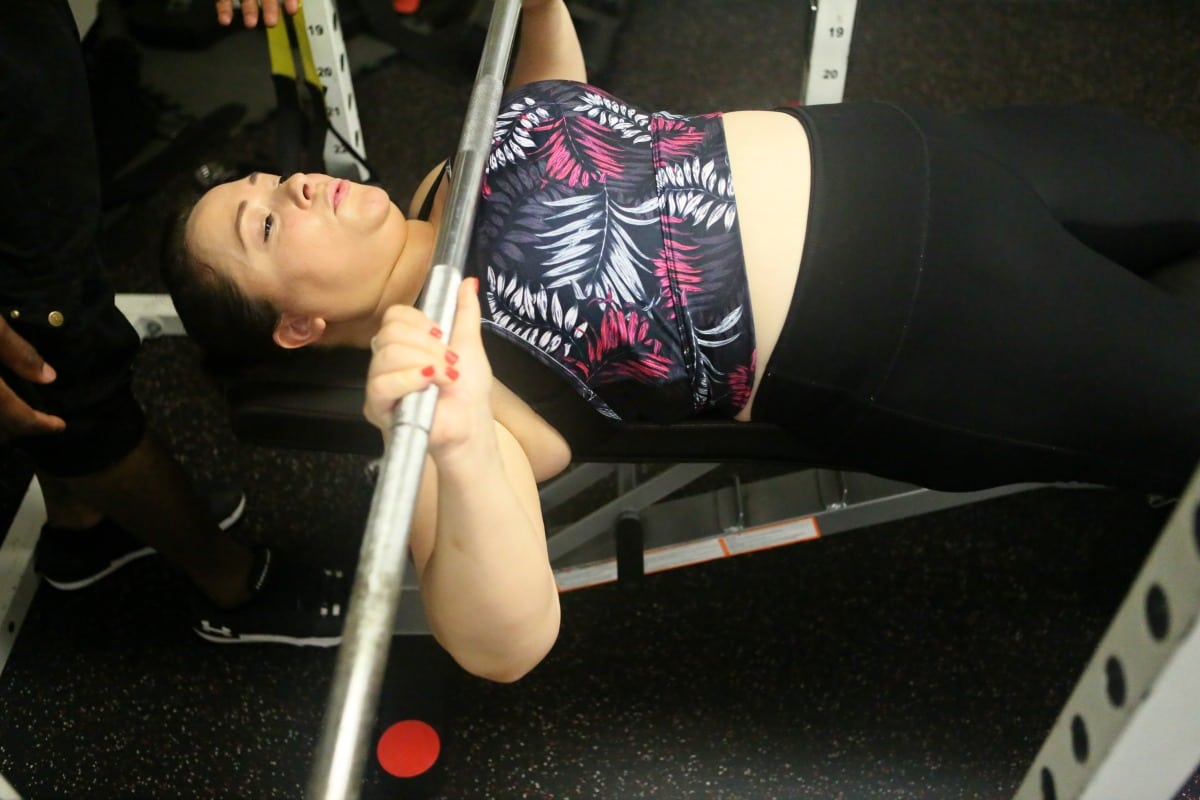 And then I started working out regularly. Yes, exercise and changing my diet helped shrink my belly, but I still have a belly. It's soft, it hangs down, it's almost like a third breast. But working out caused me to see my body differently. This body isn't perfect… but NO body is perfect. And what the heck is perfect anyway? This body is progressively getting stronger. I feel younger now than I did a year ago. And that belly? It does not define me.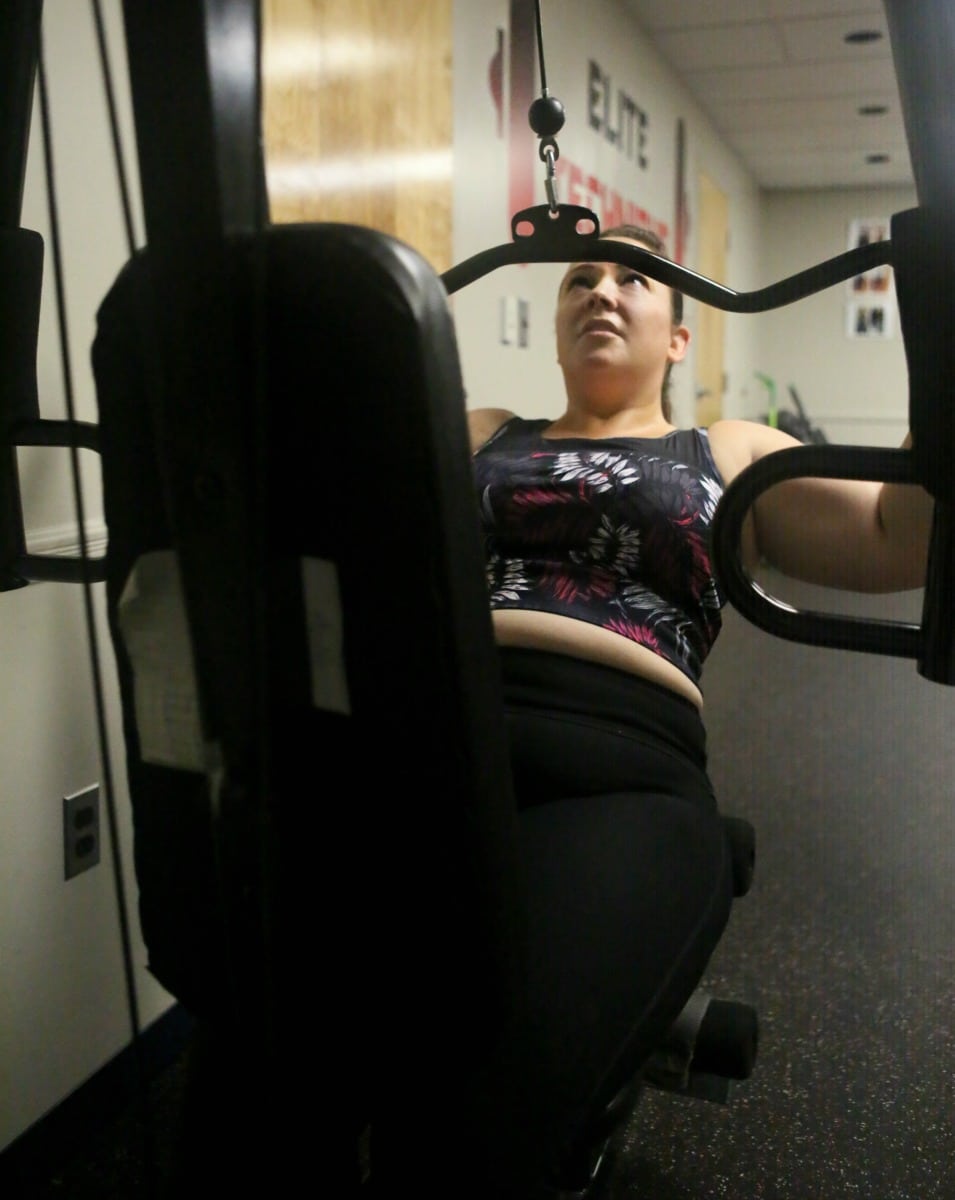 Fabletics reached out and offered to send me some of their product. You all have asked about cusp- and plus-sized activewear and a few of you asked specifically my thoughts on Fabletics. To be honest, I never considered them before they emailed me. I felt the ads were clearly not trying to appeal to my demographic, and for the low price, there was no way this stuff wouldn't show every lump and bump including my belly. I decided to take them up on their offer, at least I could review whether their leggings would stay up through a workout and I'd pick a longer top to wear with them.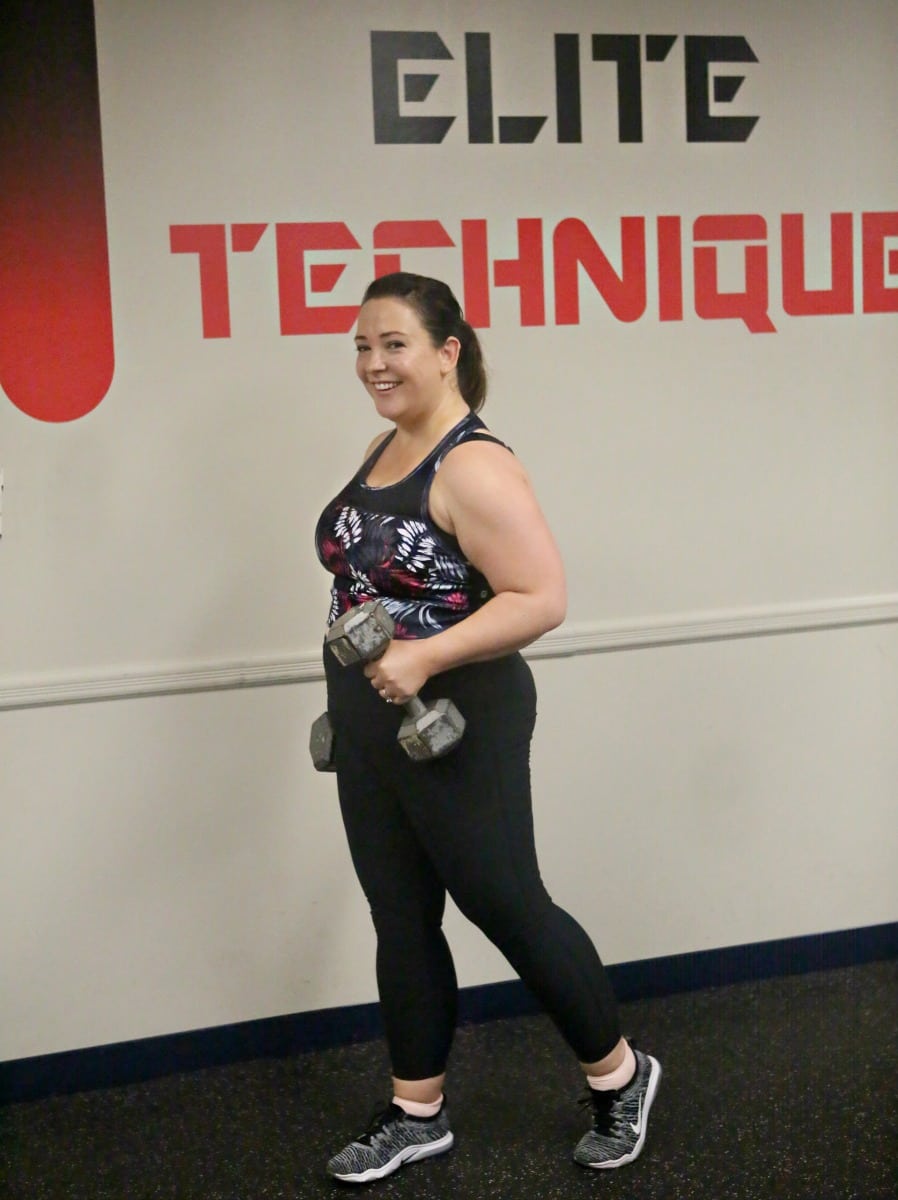 Fabletics doesn't have a lot of longer tops, and those that aren't skin tight or ending above the waistband usually have an open back (or else they were sold out in my size). I figured I'd style the pieces with some plain top or jacket I owned and would get at least one bra top so I could review how well it covered and supported a large bust. Fabletics offered to send me a full look so I got what looked like the longest and loosest top to cover things up.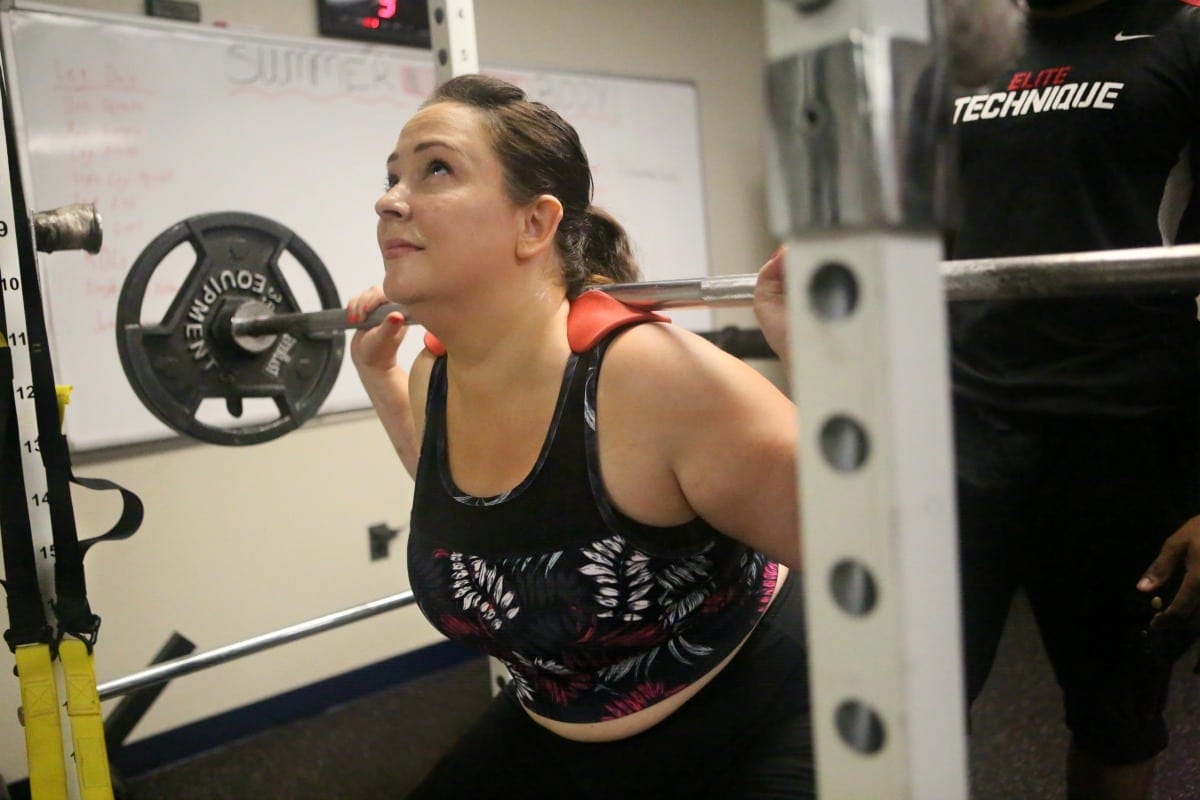 I received my order from Fabletics, which included the bra top in these photos. I haven't owned a top like this since before I was married. All my sports bras resemble bras more than cropped tanks and could not be worn on their own. I tried it on its own and yeah… no. These breasts are too large, too old, and too well-used by a nursing child to hang out in a padded shelf bra. However, with one of my sports bras underneath it, things looked good. I paired them with one of my own high-waisted leggings that coordinated, checked myself out in the mirror… and I liked what I saw. Sure, I still had a clear lower belly, and some of my midsection squished out between the bra and the leggings, but I looked strong. I looked fierce. I looked like a badass 43-year old.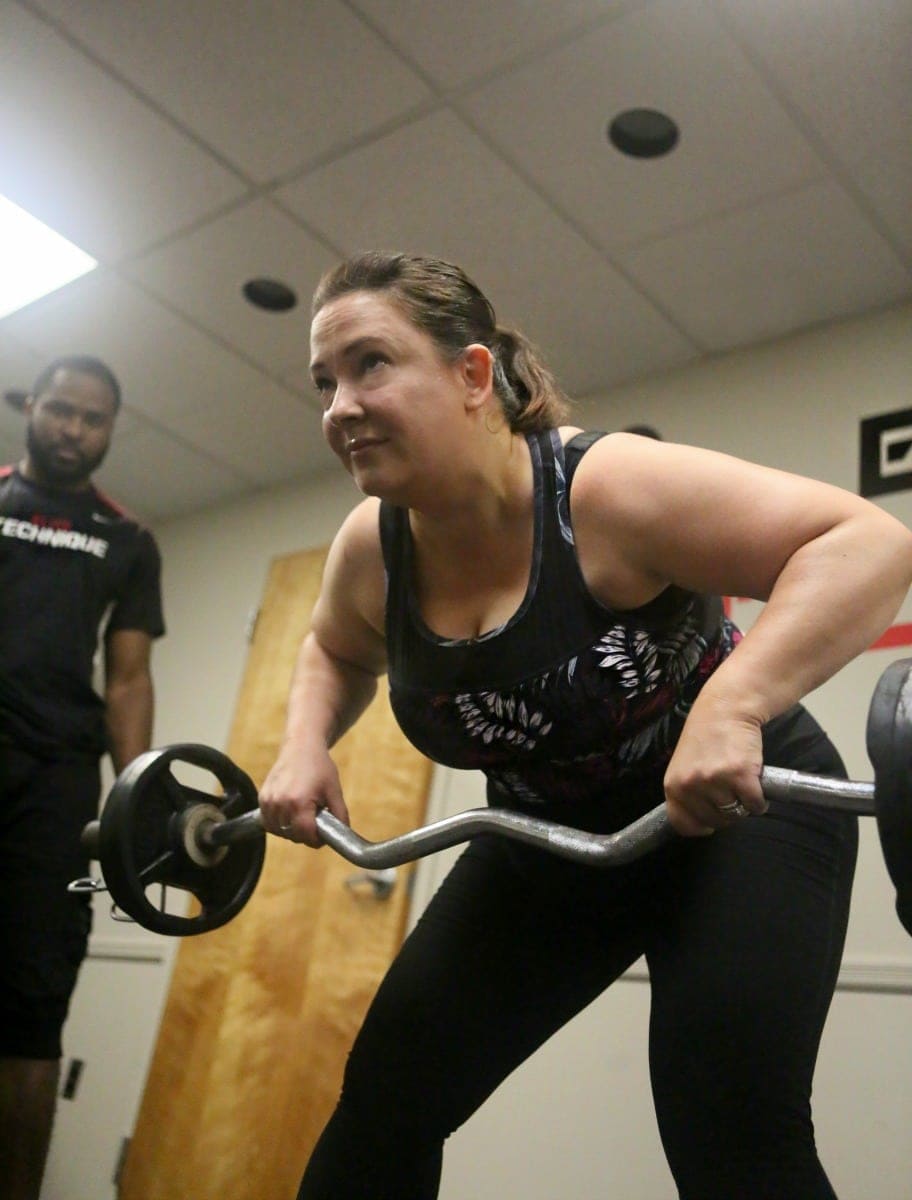 I've been going to the gym for around five days a week since the beginning of December. Seven months. I haven't lost a ton of weight, I don't have Michelle Obama arms, and no six-pack. But what I have gained is a belief in myself that has been lacking. One that believes I am beautiful and strong and sexy and worthy even though I am considered obese by charts at the doctor's office and invisible by men on the street and in bars. One that knows I can achieve things I never thought possible. One that realizes neither my age nor the number on the scale define my value as a human being.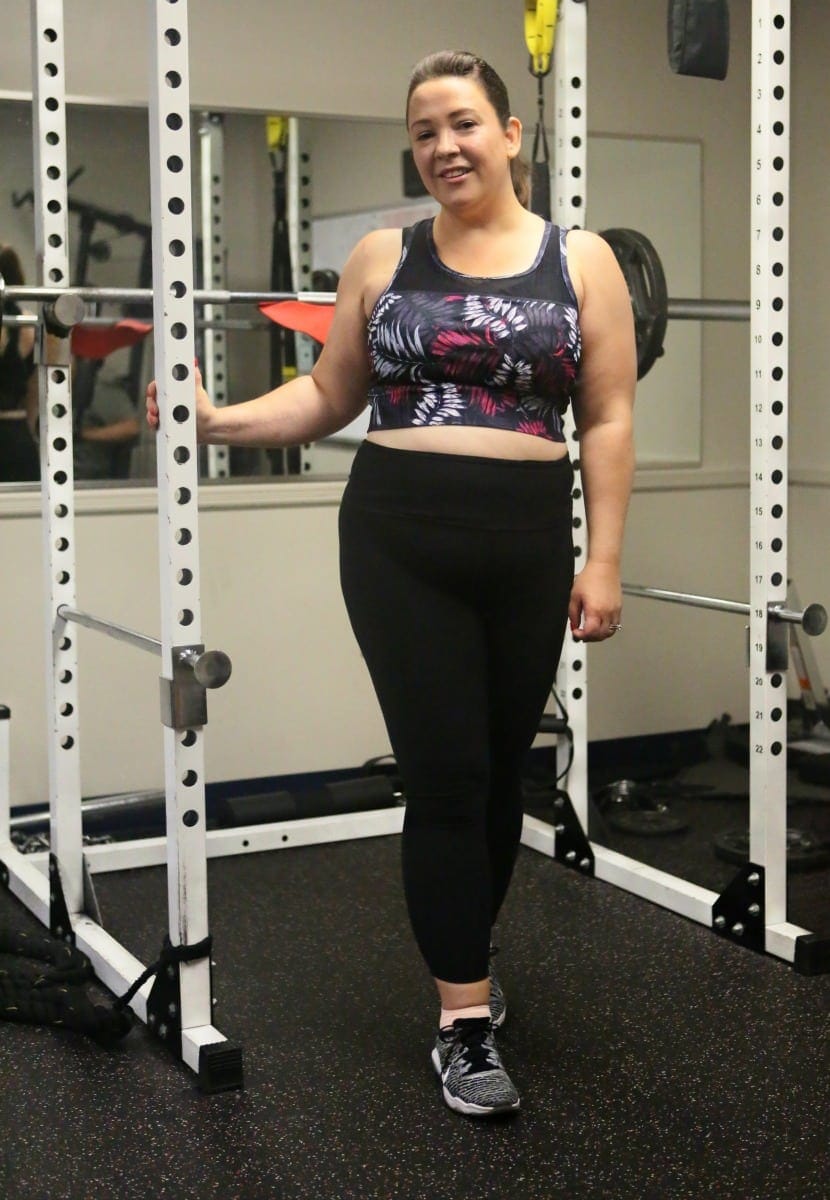 Top: Marcia Sports Bra in Oasis Print c/o Fabletics (XL, available up to 3X) | Leggings: Zella (L, plus size version) | Bra (not seen): Wacoal | Underwear (not seen but I know someone will ask): Knix | Socks: The No-Show Sock c/o Fabletics | Sneakers: Nike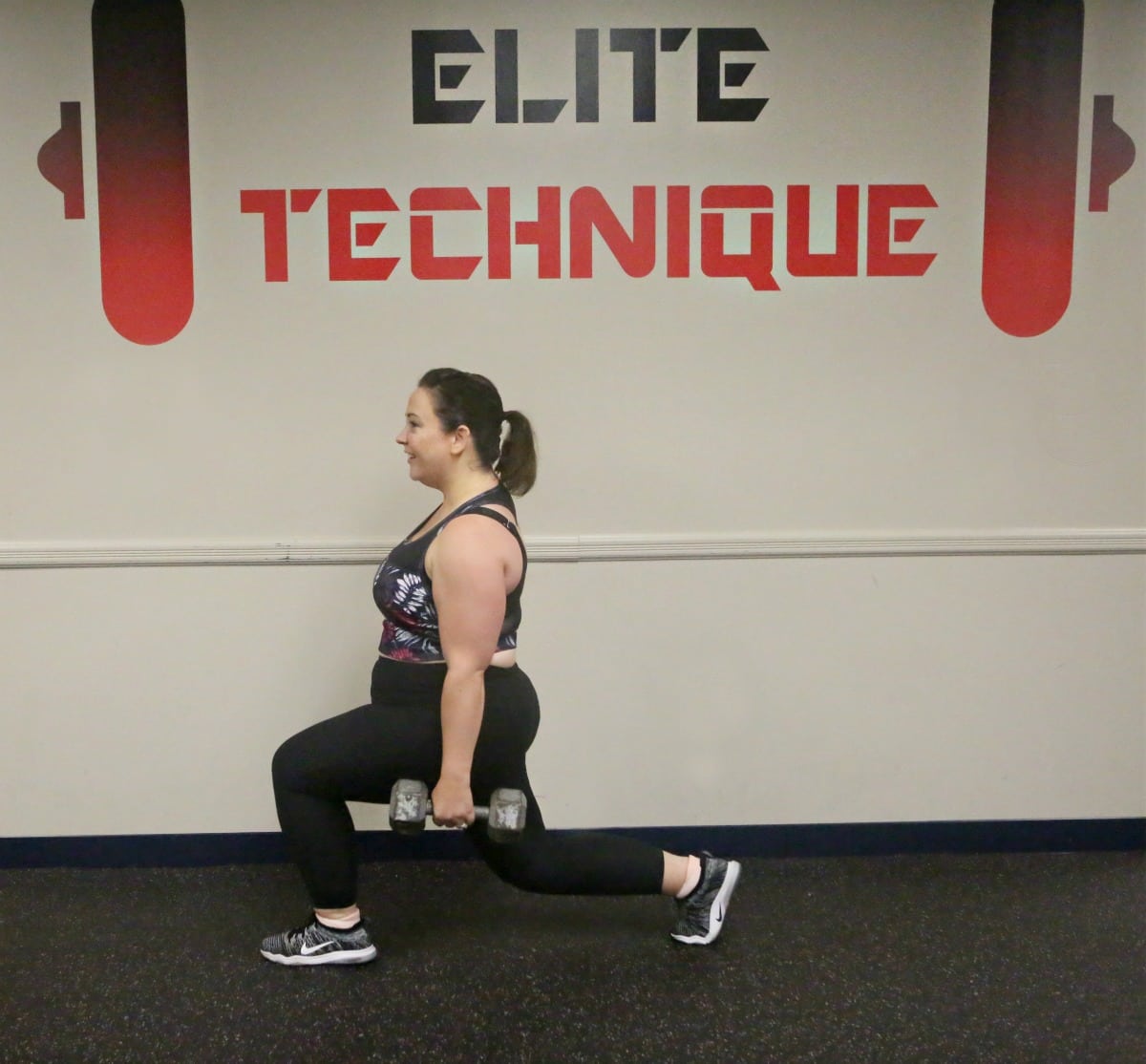 The best thing about blogs is seeing bodies and reading about lives we can relate to. And so I decided to share some photos from the shoot Karl and I did at my gym, Elite Technique. While I only needed one or two photos for my Facebook post with the brand, Karl took many more. There's my body, it's not small and it's not firm but it's freaking amazing. It's bending and stretching and lifting heavy weights. It gives amazing hugs and can rock the hell out of a wrap dress.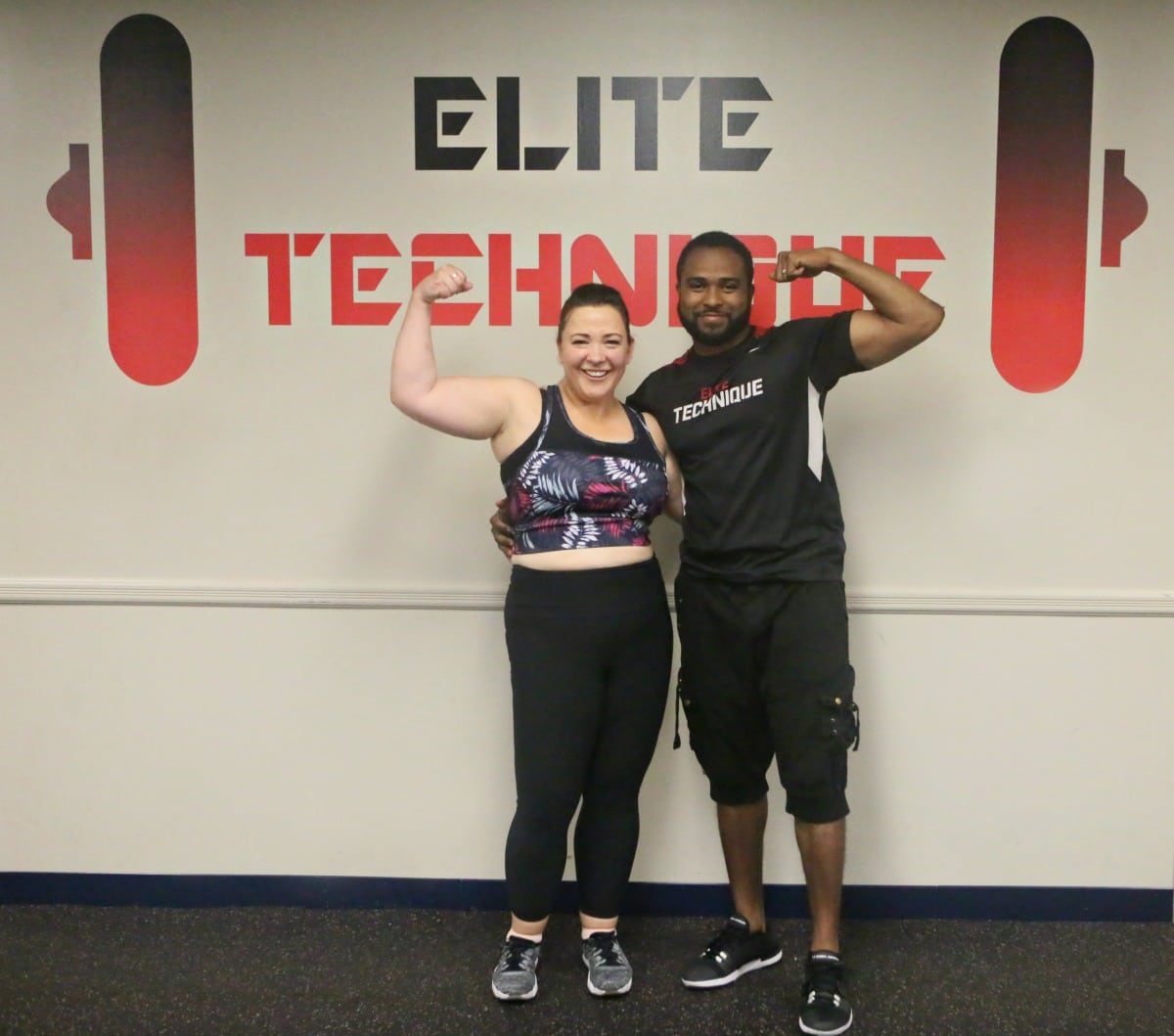 I gave it an amazing opportunity last December when I walked into Elite Technique, signed a contract, and decided to push it beyond its comfort zone. I couldn't be prouder of its, my accomplishments. Belly and all.
For those who are curious about Fabletics, I do think they are a great value. The leggings I received were thinner than ones I own from Core10, Zella, or Gaiam, but they aren't transparent, held their shape through a workout, and stayed in place. The sports bra as I mentioned is padded, but not enough support for a large bust. However, it looks really nice and I loved the wide band and the longer length. It too stayed in place through the workout and did offer more support along with my high-impact sports bra. The socks are surprisingly awesome, a good shape and didn't make my feet hot or stinky. I also received the Fabletics Carina Cinched Bag and it's pretty freaking amazing. It holds a TON, has so many pockets, sturdy straps, and has become an instant fave not just for the gym but for every day (would be great for family sight-seeing or as a personal bag on a flight). I will be sharing more photos of the pieces from Fabletics on the Wardrobe Oxygen Facebook page and in the Wardrobe Oxygen Community.
SaveSave