This article may contain affiliate links; if you click on a shopping link and make a purchase I may receive a commission. As an Amazon Associate, I earn from qualifying purchases. 
There are very few times when a heavily made-up face is appropriate. A beauty pageant, Halloween, the stage at Radio City Music Hall, a convention of makeup artists…
Unless you are in a specific industry (beauty, theater, fashion, etc.), a heavily made-up face is not professional or appropriate for daytime.
I can spot the New Professionals from a mile away. Straight from college, they are wearing navy pantsuits that are either a bit too stodgy or a bit too sexy. Low ponytails or French twists slicked back and too much makeup. Ladies, I thought we all got it out of our systems when we were 14 – more makeup does not make you look more mature. These young professionals have on primer, concealer, foundation, mattifier, powder, three shades of eye shadow, a highlighter, mascara, liner, blush, bronzer, matte lipstick and lip liner to match.
More makeup will also not make you look younger or more attractive to the opposite sex.
I can also tell at a club who is the oldest, the longest married, or the longest a parent from a gaggle of ladies. She is the one with almost the same makeup application as the Young Professional, except the three shades of matte taupe shadows are replaced with shimmer shades of charcoal or plum and the matte lips are replaced with a bubble gum-pink gloss or a red creamy lipstick.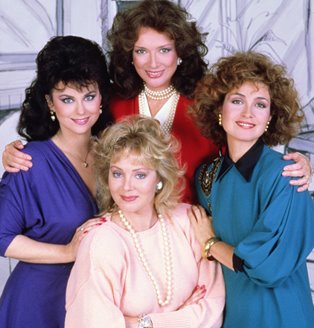 The look of an overly done face is very dated – think Designing Women or Falcon Crest. The time is gone where one should be able to tell where you applied your blush or whether or not you have used an eye or lip liner.
Makeup application becomes as much habit as brushing our teeth. Often we apply our shadow the same way we have for a decade; often we are wearing the same shadow colors for a decade! If it ain't broke, why try to fix it? Having a cosmetics routine makes life simpler in the morning and it's a safe way to finish the face.
With the changes in hemlines, so are there changes in cosmetic trends. To look stylish, one must not cling to trends, but be educated on them and take a few new ideas to your routine to keep things fresh. This isn't saying every season you must embrace the hottest lip product or shadow application, but be aware of that which is around you.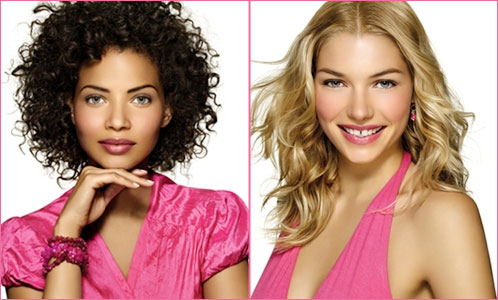 A fabulous way to learn about new techniques and products is to visit a department or specialty store's makeup counter. Do know you do NOT have to purchase anything to have them try a new look on you. Before you go, do your homework on which cosmetic lines may be the best choice. Are you looking for a sophisticated evening update? Maybe a fresh look for day? Are you curious about new colors and technology in cosmetics? Flip through beauty magazines, visit beauty blogs, Google a few well-known brands to see what they are all about. Some brands like MAC are all about great colors and flawless coverage for many shades of skin. Other brands like Bobbi Brown pride themselves on offering a very fresh look to women of all skintones.
When you visit the counter, be upfront and honest with your salesperson/artist. If you are just looking for a new day look – tell him and explain what type of lifestyle you have. Do you have a very conservative job? Are you outside a lot? Are you prone to breakouts? Do you wear contacts? While having your makeup done, ask what products she is using and ask for a hand mirror. Often an artist will offer to do the application on one side of your face and have you replicate it on the other – this is a great way to understand how to hold the tools and what pressure is needed to achieve the look.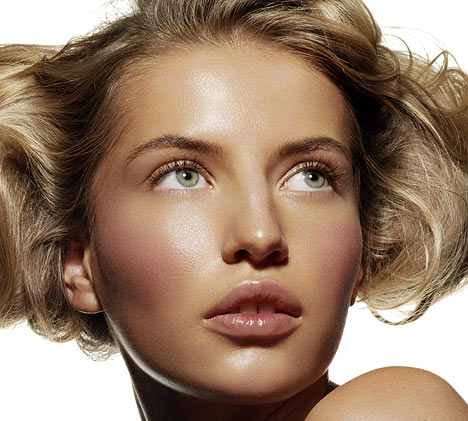 If a trip to the cosmetics counter isn't in your immediate future, there are easy ways to update your look for little money:
1. Buy a Bigger Brush. How big is the brush you are using for your blush or bronzer? If it's the little one that came with the product (or not much bigger), it is time to upgrade. A larger brush will give a more natural wash of color and pretty much prevent the dreaded cheek streak.
2. Switch Up Your Lip. Have you been wearing matte red lipstick for decades? Why not try a sheer lipstick in a similar red for a slightly different and less harsh look. Queen of lip glosses? A sheer lipstick or one of the gloss/color combos on the market may be a fresh difference that will modernize your face. Hate all lipcolors? Companies like Burt's Bees have great sheer lip tints with SPF that go on like a balm and only provide a hint of color and shine – just enough to add some polish to your face.
3. Accept Reality. Almost everyone has wrinkles, under eye circles, freckles, and enlarged pores. Working to erase all of them with various concealer and potions is possible – but usually the final result is false and frightening. Letting some of these imperfections show through will often make you look younger, not older. Let go of the magnifying mirror, and consider a lighter formula of foundation. If you have dry skin, try a day sans powder – take blotting papers in your bag in case you get sweaty. You may feel as though you are exposing your deepest, darkest secrets, but you may be amazed at how many people comment on how young or refreshed you look!
4. Downsize. Applying three shadows, a liner, a lash primer, and two mascaras just to get The Look before you leave the house? It's very likely that no one is admiring such artistry except you. Having such a perfectly painted face often makes you look self-conscious, self-absorbed or out of touch with modern times. Try taking it down to one shadow and one lash product and see how people take it. You may be surprised at how well received you are – and how much more approachable you are by a potential mate!
5. Have Fun With Color. Color doesn't have to be kept for evening – it is possible to sport a colorful eye or lip (not both at the same time) during the day and still look apppropriate. A sheer lipcolor in a bright pink or candy-apple red can look quite lovely with fresh skin and darkened lashes. A wash of olive, cadet blue, plum or rust can look elegant and day-worthy with a neutral lip. Sometimes getting out of the taupe box can be liberating, and age-defying.
(first look by Bobbi Brown, second look by MAC Cosmetics)