This article may contain affiliate links; if you click on a shopping link and make a purchase I may receive a commission. As an Amazon Associate, I earn from qualifying purchases. 
While it's fun to read about the beauty habits of celebrities, I find it most helpful to learn about the beauty habits of women who have lifestyles, ages, or budgets similar to mine. In this series, I've asked amazing women I know to share their beauty routines. These are women from across the country, different ages, lifestyles, professions, and beauty/skincare priorities.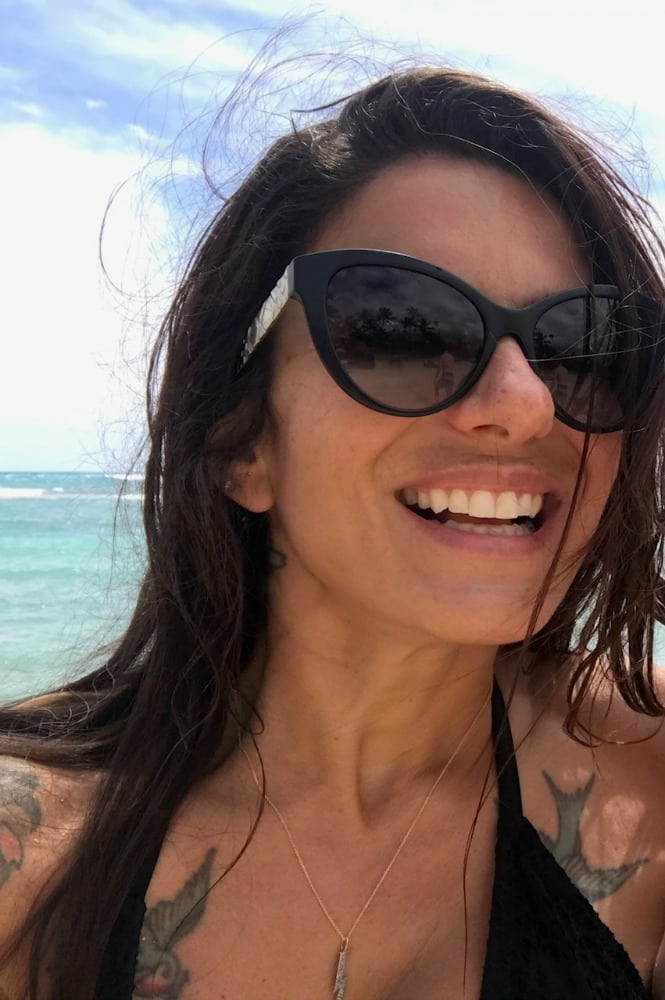 Name: Peggy

Age: 41

Location: Honolulu, HI

Profession: Tattoo Artist (see Peggy's work on Instagram)
Tell me a bit about your skincare and/or routine.
In the morning I wash my face before I work out… currently with Neutrogena Naturals purifying face wash.. sometimes with Peter Thomas Roth anti-aging cleanser. After working out I wash my face in the shower with Neutrogena Hydro Boost exfoliating cleanser (it's gentle for everyday use). After I shower I spray on Andalou Illuminating Toner followed by some serum either Lancôme Genefique youth activating concentrate or Mychelle Perfect C pro serum. & Lancôme Genefique Yeux for eyes or Lancôme Bienfait Multi-Vital Eye. Followed by Olay Moisturizer with sunscreen. Or Mychelle Solar Defense. And sometimes I'll mix in Nars Orgasm Illuminator.
I also recently started trying a microneedling roller once every week or two (I haven't been religious about using it). And every three to four days or so I use Peter Thomas Roth Unwrinkle Peel Pads.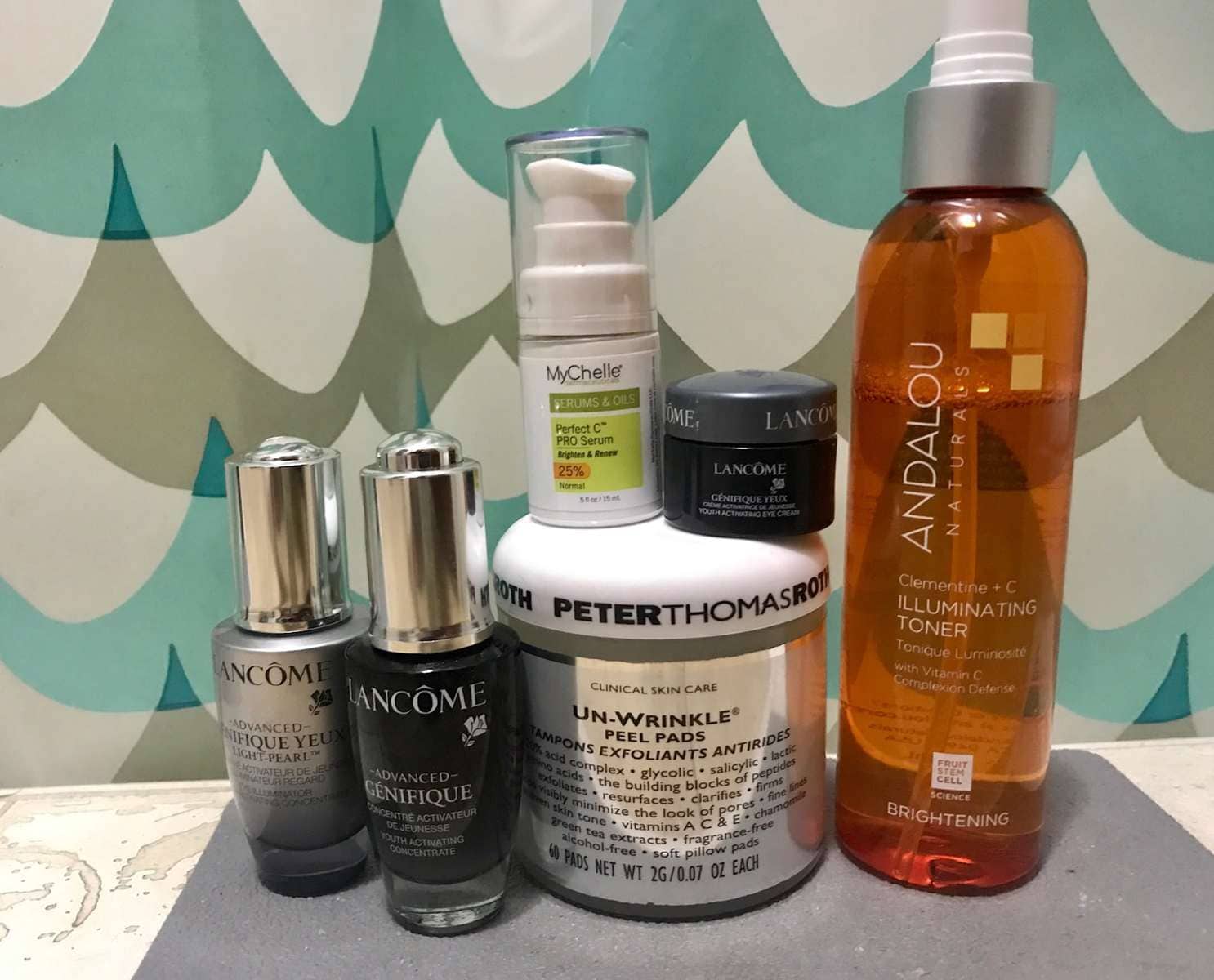 Makeup:
At night I basically do the same regimen..starting with washing with Neutrogena Naturals cleanser and toner and serum skipping the sunscreen. I use whatever moisturizer I have around at the time… right now it's Lancôme Energize de Vie & Estée Lauder Revitalizing Supreme (I got some bigger sized samples and they seem good).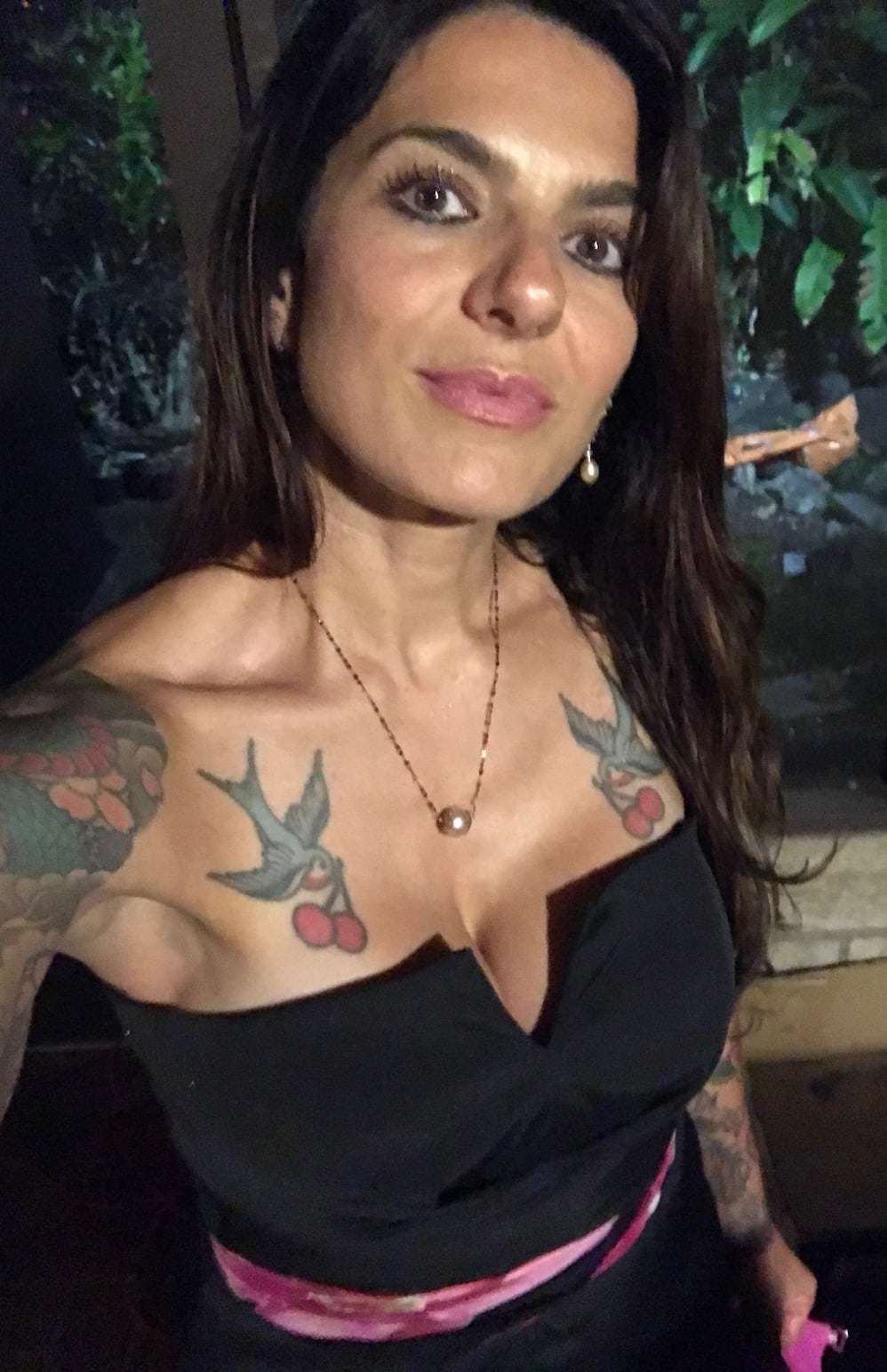 Has your skincare and/or beauty routine changed due to age, lifestyle, career, etc.?
Since having my son there are some nights I fall asleep without properly caring for skin.
Also, I bought more expensive products for my skin and hair prior to becoming a mom. Now I use a mix of drugstore/health food store & higher end products. I still try to make time for mani/pedis and hair appts but it's not as frequent now that I'm so busy with balancing being a working mom.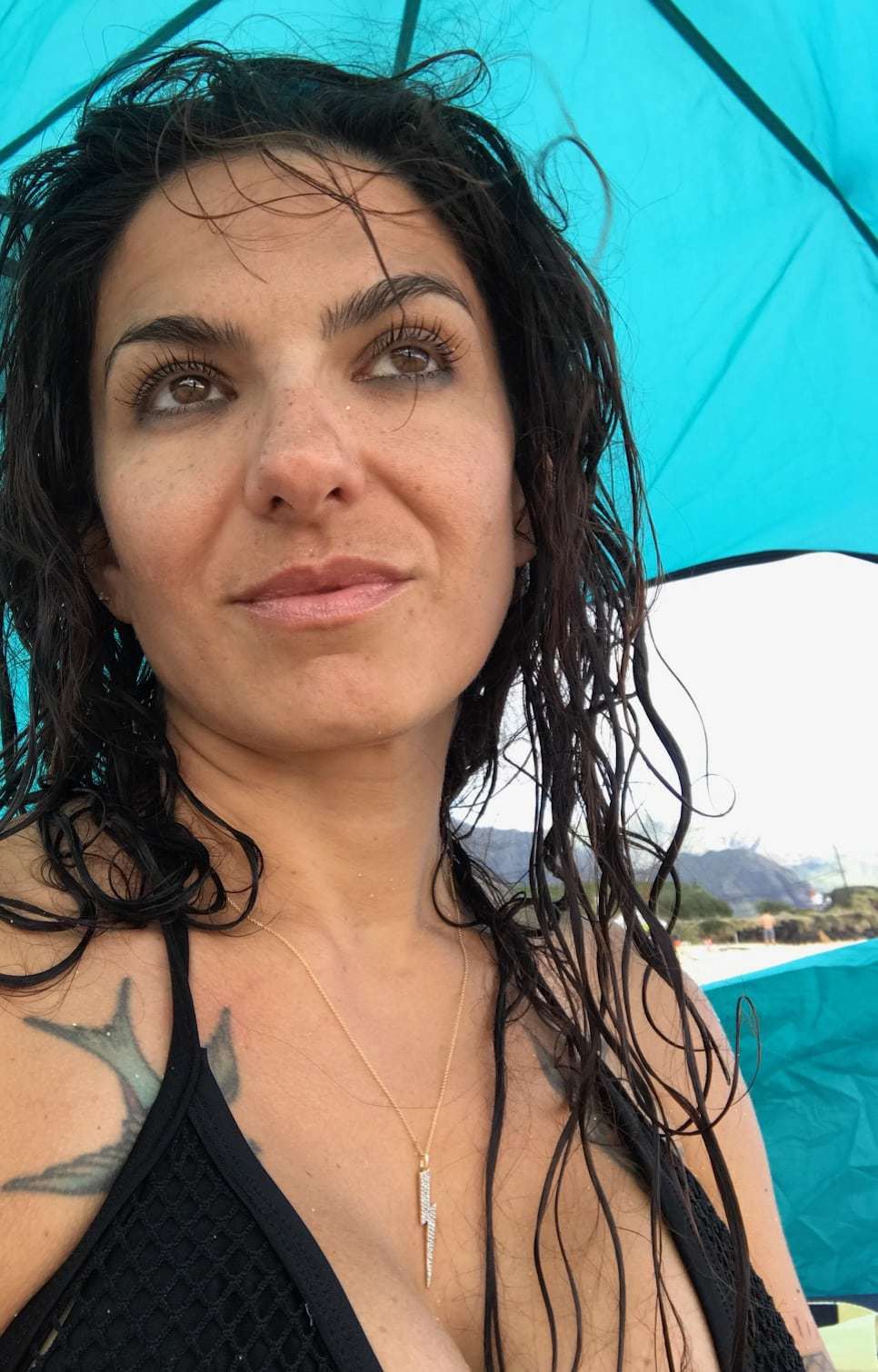 What is the best skincare or beauty advice you ever got and from whom?
When I was in my 20s my mom would give me good products for prevention… moisturizers, sunscreen and eye cream. I am happy I got into the habit early. She also always told me to enjoy my youth & that it goes by so fast 🙂
What is your must-have holy grail beauty or skincare product?
I can't pick just one…A moisturizer with sunscreen & eye cream. And a volumizing mascara & lipstick or gloss.
What is your biggest beauty or skincare regret or embarrassment?
Enjoy & cherish your younger wrinkle free skin… haha!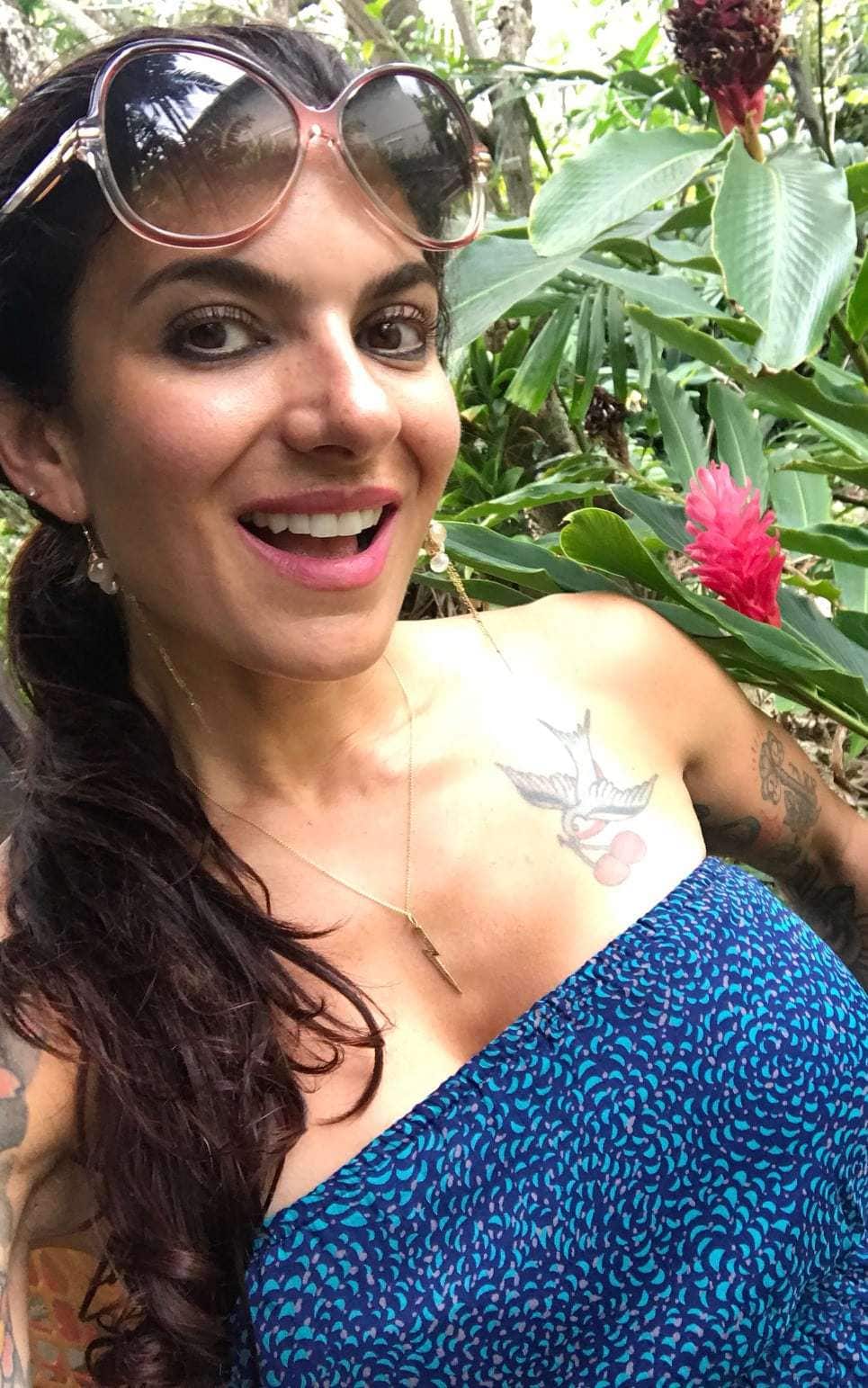 Anything else you'd like to share?
Getting enough rest, exercising, staying hydrated and eating healthy is a part of my beauty routine as well 🙂 When I don't it really shows. Also In the past couple of years, I started taking hair, skin and nails vitamins and I'm liking it.