This article may contain affiliate links; if you click on a shopping link and make a purchase I may receive a commission. As an Amazon Associate, I earn from qualifying purchases. 
2011 was a year where I reclaimed myself. Emerson was born at the beginning of 2009, and that year was a fog of sleepless nights, pumping milk, and I think a case of mild PPD. 2010 I started getting regular sleep and got back into the swing of things with my blog, my job, and my body. I began Weight Watchers, and started finding my personal style. And 2011 is when it all clicked again. I am not the same woman I was in 2008 – I don't have the same exact personal style, don't have the same body, and surely don't have the same lifestyle. Instead of missing what I had, I created a new Alison.
In 2011 I focused on taking care of myself, be it with clothing that fit and flattered this new figure, choosing smart when eating, and also taking better care of my skin and hair. Below is a list of products I started using in 2011 that made a major difference with my hair or skin. Products that transformed, simplified, and are worthy of a re-purchase.

Crest 3D White Vivid Toothpaste. I love coffee, red wine, and the occasional Diet Coke. Thing is, these are some of the worst things for teeth. Over the past couple of years my teeth have yellowed to the point that I started a fund to get my teeth professional bleached. I tried a couple at-home bleaching systems and either they were ineffective, or caused major sensitivity. A couple months ago, Crest 3D was on sale and my husband bought a tube. I couldn't believe it would be more effective than any other whitening toothpaste I have used.
My husband and I have seen a drastic difference in our teeth since using Crest 3D White Vivid. We don't have blinding white teeth, but it has bleached our teeth enough that we no longer think about our teeth looking yellow, and I forgot about my teeth bleaching fund. Not only is it effective, but neither of us experience any sensitivity from it. We just got home from Target where they are selling 2-packs of the toothpaste for $5.00 – we bought two packs. I was always a Colgate girl, but Crest 3D White Vivid has made me a Crest convert.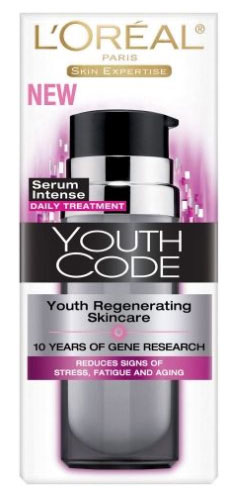 L'Oreal Youth Code Serum. I wrote about this here, and I have to continue with the rave reviews. I use this every morning before my SPF moisturizer and every night over my retinol and under my night cream. I still don't know what it does, but it makes my skin look better and yes, younger.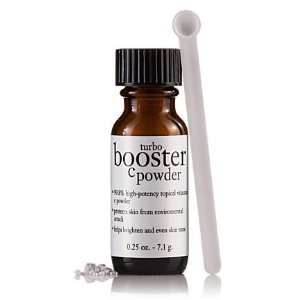 Philosophy Turbo Booster C Powder. A month or so ago I had a professional facial. When I asked the esthetician what I should change about my skincare regimen, she suggested adding a Vitamin C serum for daytime to fight free radicals and even skintone. Doing a bit of research, I chose the Philosophy Turbo Booster C Powder. I put ½ to 1 scoopful into two pumps of the L'Oreal Youth Code Serum and apply each morning before my SPF moisturizer. It doesn't irritate, it smells delish, a little goes a long way, and I think in just a month it has lightened some of my freckles and age spots.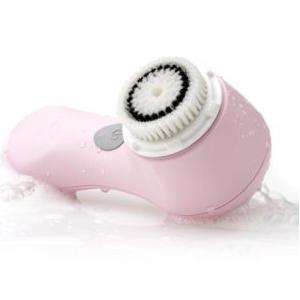 Clarisonic Mia. I bought myself this gadget for my birthday back in January and have felt pretty meh about it. A couple months ago Une Femme D'un Certain Age mentioned how she uses the Clarisonic sans cleanser just to exfoliate. Since then, I keep it in my shower and exfoliate with it if my skin is already clean, or use it with cleanser if my face is dirty. This means it gets used on my face about 4x/week. I think it does a better job at exfoliating when not used with cleanser, and since using it consistently I think my pores look smaller and I no longer have the tiny white bumps on my chin.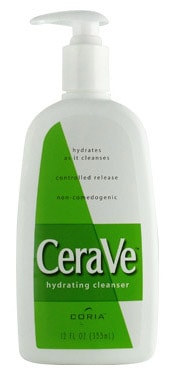 CeraVe Hydrating Cleanser. I have written about this before. It's awesome. This cleanser is super gentle, rinses clean, but doesn't leave my skin feeling taut or dry. No irritation, no redness, and no greasy feeling that I felt with Cetaphil. It also works great with the Clarisonic Mia.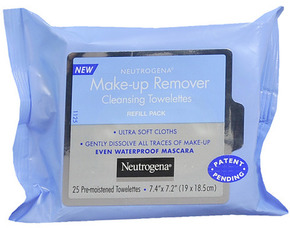 Neutrogena Makeup Remover Cleansing Towelettes. I have been against these wipes because I hate the idea of all this waste. Then I thought about how I end up using cotton pads or toilet paper to apply makeup remover, and then use face wash to remove the greasy residue. By using these wipes when I wear liquid liner or other difficult makeup, I reduce steps, and I only need to use one product.
I bought them for Bonnaroo and became a convert. They don't irritate my contacts-wearing eyes, I don't have to rinse afterwards, and they really get my skin very clean without being dry or taut. I cut the wipes in half – saves money and reduces trash. I don't buy the fancy container, I get the refill packs and just use that.
At the same time I received a pack of the wipes from Yes to Cucumbers – they can't compare to Neutrogena in gentleness, and the ability to remove the most stubborn cosmetics. I would wipe with the Yes to Cucumbers, and then wipe with Neutrogena and remove a ton more makeup.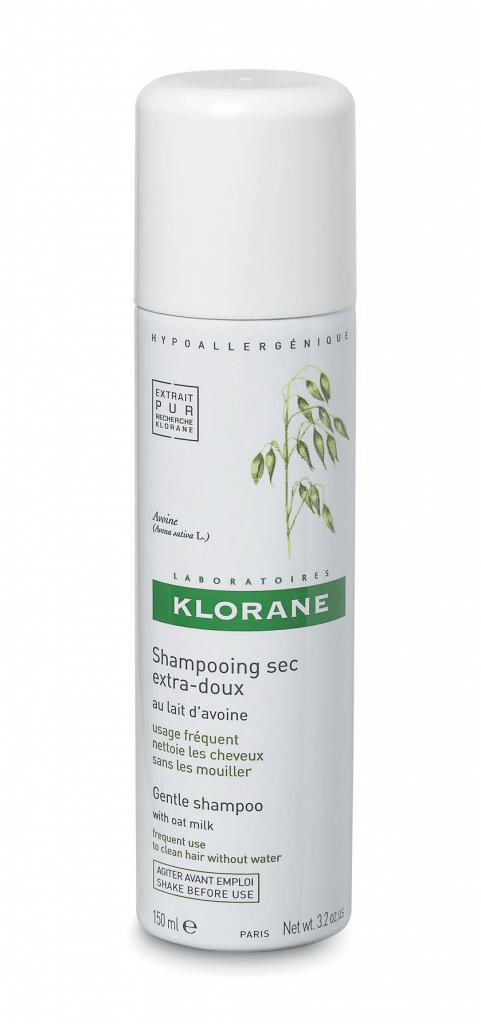 Klorane Dry Shampoo. I have tried a half a dozen dry shampoos and each one is… fine. Some good points, and some bad. I feared Klorane because as a brunette I didn't want the ashy look to my hair. While Klorane goes on hair white, it will actually brush out leaving hair shiny and its natural color. I can't use it on curly hair because I do need to brush a lot, but Klorane will extend a blow-out, add body, de-grease my roots without a harsh smell, ashy residue, or a weird texture to my hair.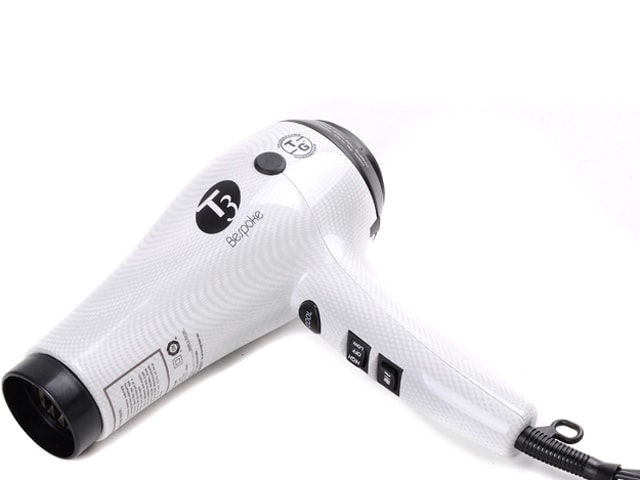 T3 Tourmaline Evolution Hair Dryer. You get what you pay for. For years I have been using my red Conair dryer and I felt it was fine. My hair got dry, and isn't that the point? Then Misikko contacted me and asked me if I would like to try out their T3 Evolution dryer. I would never normally purchase such a costly dryer, but my Conair was getting so old it would burn my hand if I used it too long and would often stop working mid-styling.
The T3 is like a Corvette to my old Yugo dryer; it dries my hair faster, I have fewer split ends, my color lasts longer, and my hair has more shine. Before, I used leave-in conditioners, heat protectants, and shine serums on my hair to make it look and feel less damaged. Now with the T3 I don't need any of that for healthy hair. While the dryer isn't cheap, when I think how much I save on products to heal and protect my hair from my old cheapy dryer, it's worth the money. I no longer fear drying my hair!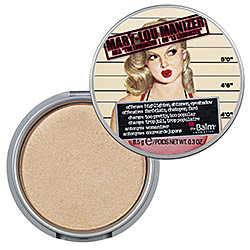 TheBalm Mary-Lou Manzier. Highlighters always make me look like a disco ball or greasy. As I age, my skin is less luminous. I wanted a product that would just make my skin look dewy and healthy, not Studio 54. April, a long-time reader suggested TheBalm Mary-Lou Manzier and I have been using it daily ever since. I apply it to my brow bones, inner corner of my eyes, cheek bones and bow of my lip. If I want it really subtle, I apply it under foundation. Lately I apply it over foundation and under powder and it gives a gorgeous, natural luminous look. This product can also multi-task – I will apply some to lipstick to make it a shimmer, apply it heavy for a shimmery nighttime look, and have even applied it to shoulders and décolleté for glowing skin on a summer night. Even though I have used it daily for months, I have yet to hit pan. One compact of Mary-Lou Manzier will likely last me over a year which makes it a great value.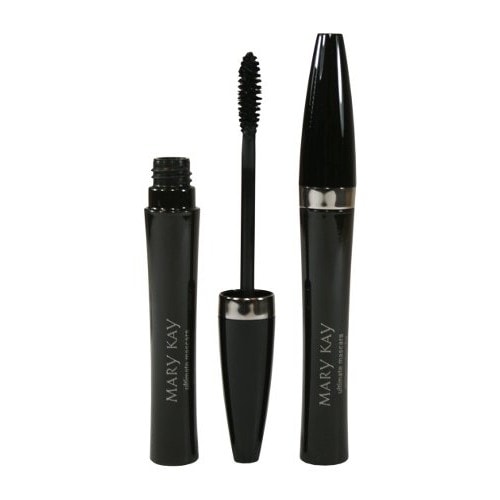 Mary Kay Ultimate Mascara. BlogHer sent me a tube of this to review back in June and I was highly impressed. I am extremely critical of mascaras and usually another person's Holy Grail is meh on my lashes. If I could afford it, I would buy a new tube of DiorShow every month. So when I got a tube of Mary Kay Ultimate Mascara I was skeptical. Come to find out, it was one of the best mascaras I have ever tried. I was so thrilled when Mary Kay sent me a second tube a couple months ago, and I liked it just as much as I did this summer.
Mary Kay Ultimate Mascara has one of those spiky brushes, but it seems to work better than the ones I tried by CoverGirl and Maybelline. It coats every lash, building volume and lengthening. It dries fast enough to not smear and it also holds the curl from my lash curler. It doesn't flake, and doesn't irritate. It's not waterproof, but it stays put if I sweat or watch a sappy movie. At $15.00 a tube, it's far more reasonable than DiorShow (and it doesn't dry up as quickly as a tube of DiorShow).
What are some of your favorite new (or new to you) beauty products from this past year?
Follow Me | Twitter | Facebook