This article may contain affiliate links; if you click on a shopping link and make a purchase I may receive a commission. As an Amazon Associate, I earn from qualifying purchases. 
I've never had long lashes. My sister is the one who got the lashes; she complains of them bumping against her sunglasses while I've spent my adulthood searching for the best products to curl, lengthen, and volumize. As I have gotten older, my lashes have become thinner and shorter.
I've tried fiber mascaras, lash primers, lengthening mascaras, volumizing mascaras. In 2014 I tried RapidLash and when accidentally tugging while curling my lashes, I ended up pulling out every lash on one eye. I swore I wouldn't try another serum. But then my best friend showed me the results from using the Rodan + Fields Enhancements Lash Boost and it sold me.
The Rodan + Fields Lash Boost is NOT cheap, but when I thought about how may drugstore and department store mascaras, fibers, and primers I've bought I wondered if in the long run this may save me money. Imagine having the kind of lashes where I can actually use $4 Maybelline Great Lash Mascara and not look like a rabbit? That would be amazing!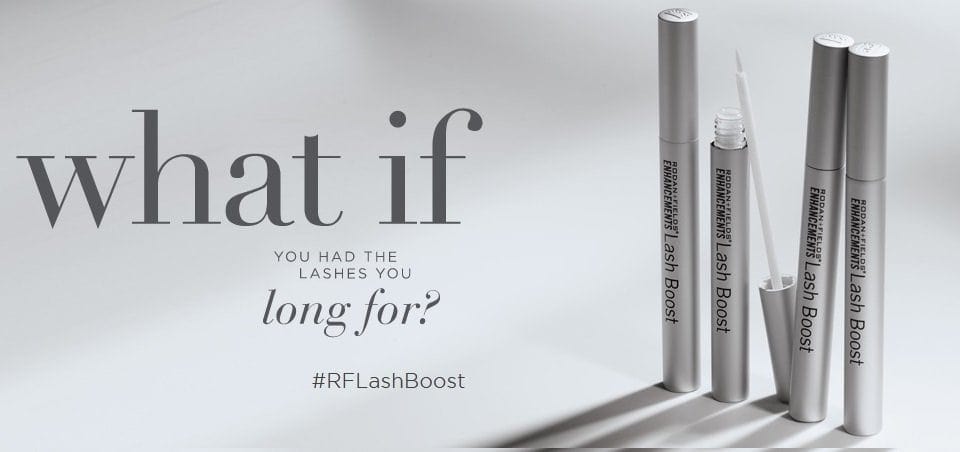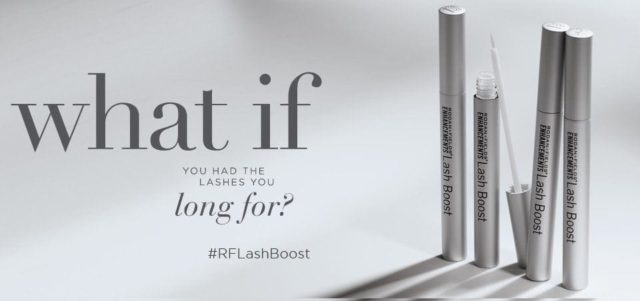 MY HONEST REVIEW OF RODAN + FIELDS LASH BOOST
So many of you readers are at-home consultants for a variety of products; I've made a business decision to no longer partner with any of you to remain fair. If I try an at-home sales product, it comes from either a friend or the corporate office. My friend Candice sells Rodan + Fields. I worked with her for many years and even officiated her wedding. If I was going to try this product or anything from R+F it would be through her. Candice was great, she knew I wasn't down for the sales pitch. She sent me a link, told me to sign up as a preferred client to get the best price and I'd be able to pause or even cancel at any time without hassle.
Rodan + Fields Lash Boost is used at bedtime. After cleaning your face and drying it, you put a very thin layer of it along your top lash line. Seriously, less is more when it comes to this stuff. I wipe the brush in the tube to get off as much as possible, then put on my lashes, then run the brush along my brows which have thinned as well with age. Wait 90 seconds, then you can apply your eye creams and such. I use that time to apply my retinol since it shouldn't be on the eyes.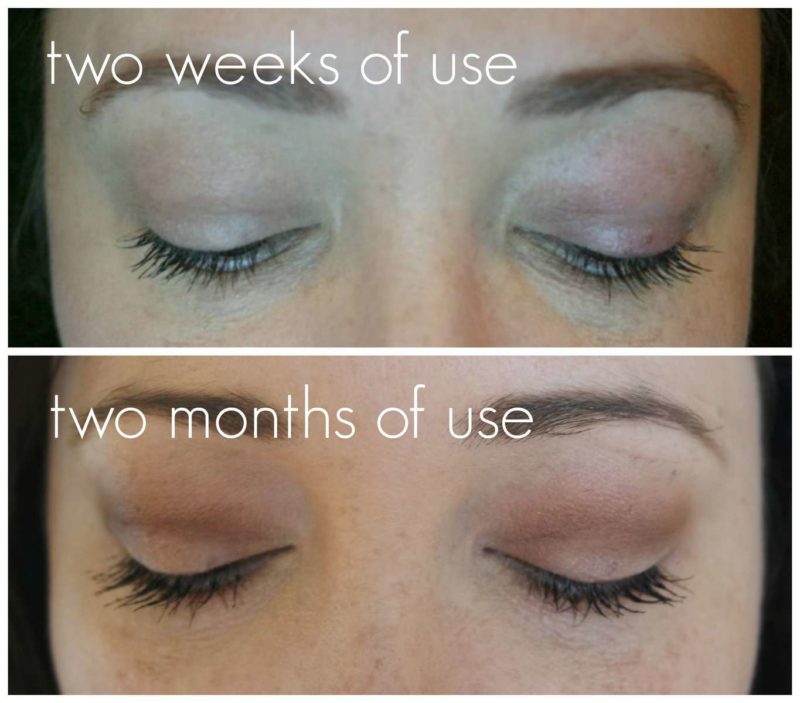 After about two weeks of Rodan + Fields Lash Boost use, then after almost two months of use.  Same mascara and lash curler used for both photos.
I started Rodan + Fields Lash Boost at the beginning of February. In less than two weeks I saw a change. Well I didn't exactly see it in the mirror, but I saw it when I did this blog post. Wow, my lashes look so long! They haven't looked like that in years… maybe ever? And no fall out or fragile lashes. Other than the sand in the eye feeling when I'd accidentally glop it on, no irritation, redness, or reaction to the product. Also no worries if you forget a night or two or even a week; I've done it and haven't lost the lashes I grew.
My brows have also grown.  The hairs have gotten longer, but sparse places have filled in.  My brows also are short; they end before the outside of my eyes.  Using this has lengthened my brows so my face is more even looking.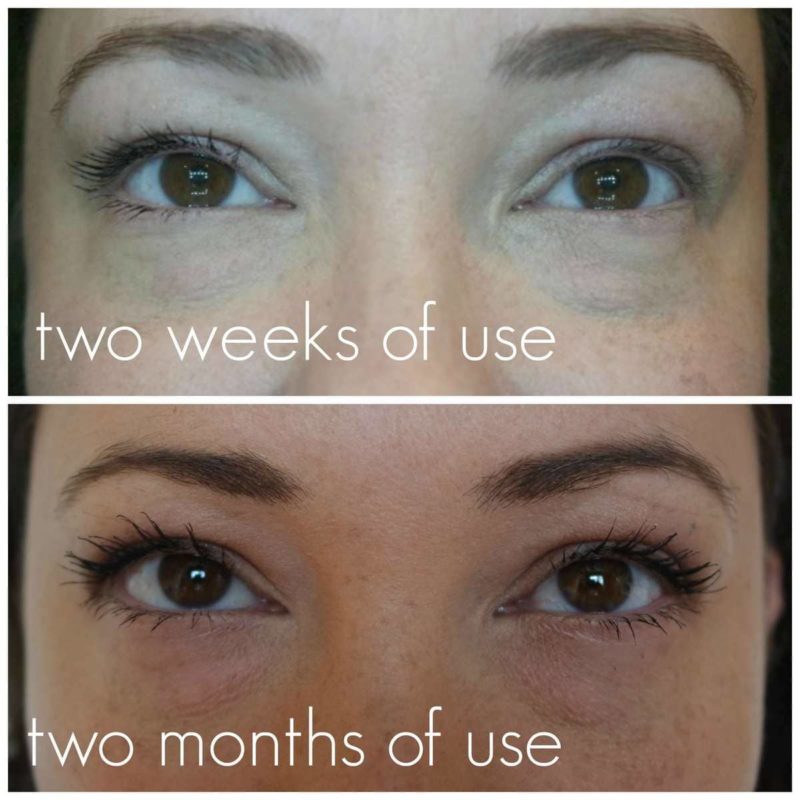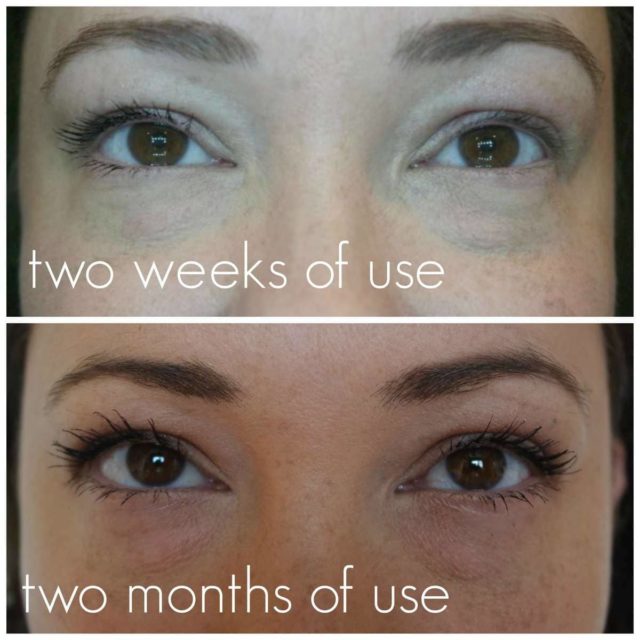 After two weeks of Rodan + Fields Lash Boost use, then after two months of use.  Same lash curler, same mascara.  Do note the top photo only has mascara on the left eye.

It's been almost two months and my lashes are crazy awesome. I used to press my lash curler so hard to get my lashes to not curl but bend up so they could be seen. Before this I was doing a lash primer, then a volumizing mascara and a bit of liquid liner poked in between the lashes to make them look thicker. And now? For the first time in my life I see why so many beauty gurus recommend Maybelline Great Lash Mascara. If you have long lashes, it does a great job of holding curl, coating them, defining them, and not clumping. As for my pricey tube of Lash Boost, I'm nowhere near finished with it so the price isn't as steep when you realize it will last for a few months. I'm totally sold!
Save
Save
Save