This article may contain affiliate links; if you click on a shopping link and make a purchase I may receive a commission. As an Amazon Associate, I earn from qualifying purchases. 
I spend Thanksgiving at my mom's house each year. We have a great assortment of friends and family who attend, usually 10-16 folks. There is no dress code, but I believe one should dress nicely for a dinner like this to show appreciation and respect to the hostess.
I also like layers so I can strip down in a hot kitchen, bundle up when stepping out for fresh air, and now that Emerson is in my life – something stretchy so I can crawl on the floor with her.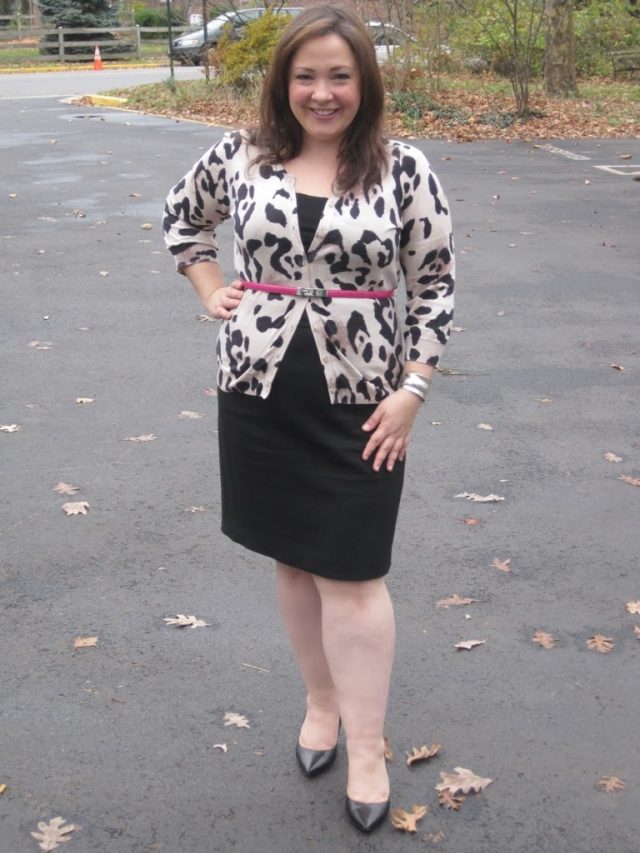 Leopard Cardigan and black pencil skirt – Ann Taylor
Black Pima tank – Banana Republic
Hot pink patent Belt – Hobo International
Black leather Pumps – Nine West "Madeup" via Nine West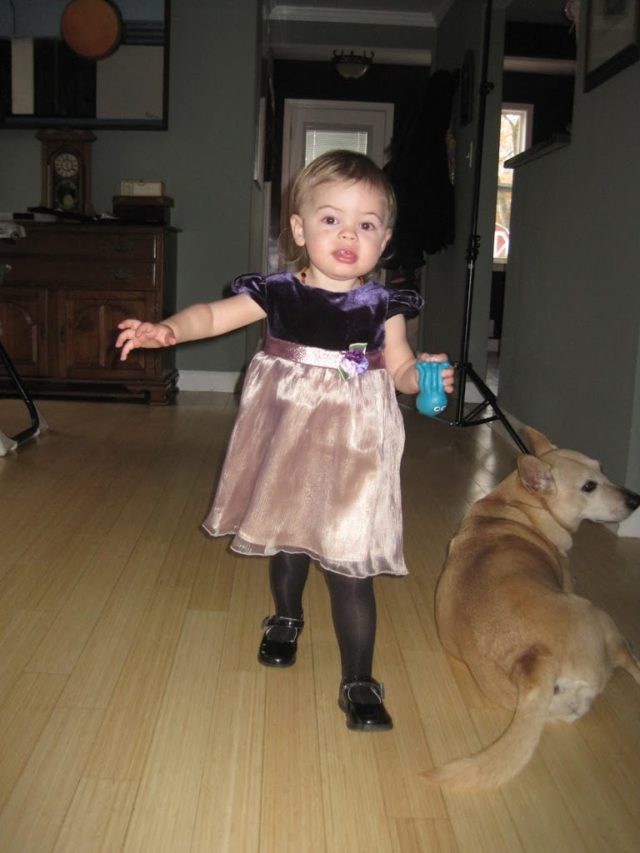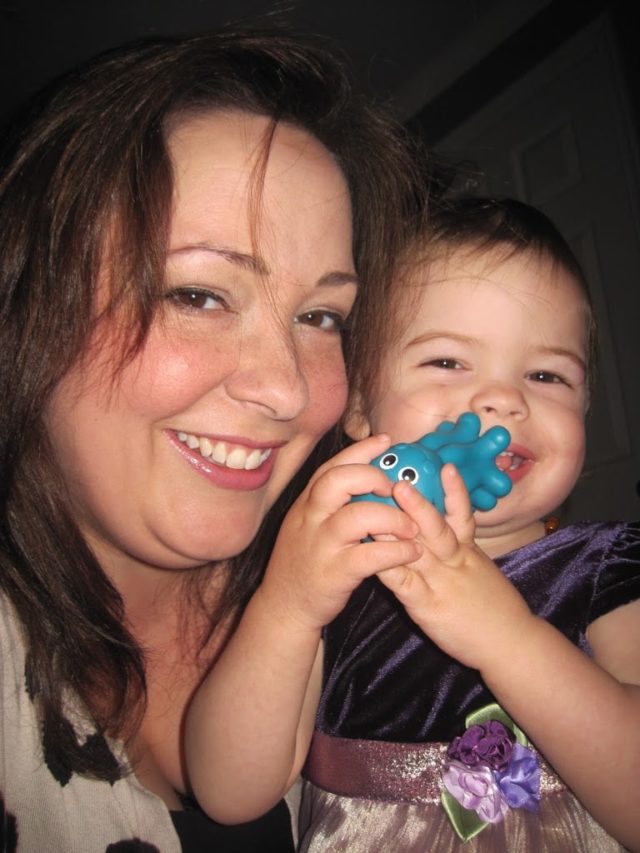 Each Thanksgiving, my sister has bought Emerson a glam little frock because I am a cheapie cheap and don't buy clothes for Emerson that aren't on uber-clearance or can't be worn until they are threadbare. This was her outfit for Thanksgiving. Dress from Children's Place, tights from Old Navy, shoes Stride Rite via eBay, octopus via Children's Swap in my neighborhood… 🙂
Thanksgiving was so lovely… until the end of the evening when my husband and I felt a bit icky. We headed home and took turns putting Emerson to bed while rushing to our respective bathrooms to puke our brains out. It wasn't food poisoning, no one else was ill – think it was a 24-hour bug.
Saturday we did a second Thanksgiving with my husband's family who lives near Baltimore. No picture of me, I wore a white tailored stretch shirt with black pinstripes that I found on the clearance rack at Ann Taylor. I paired it with my black Perfect Trouser pants from Gap and black city boots from Fitzwell. Loved finding a tailored shirt that fits over the bust and doesn't cling to the belly! It has been a while! All in all a very very simple outfit, but I did my hair in waves/curls and it was pretty big and lovely and sorta Farrah. I will HAVE to do this more often – I have been pretty easy with the hair, but it's fun to sometimes go all big and glam!