This article may contain affiliate links; if you click on a shopping link and make a purchase I may receive a commission. As an Amazon Associate, I earn from qualifying purchases.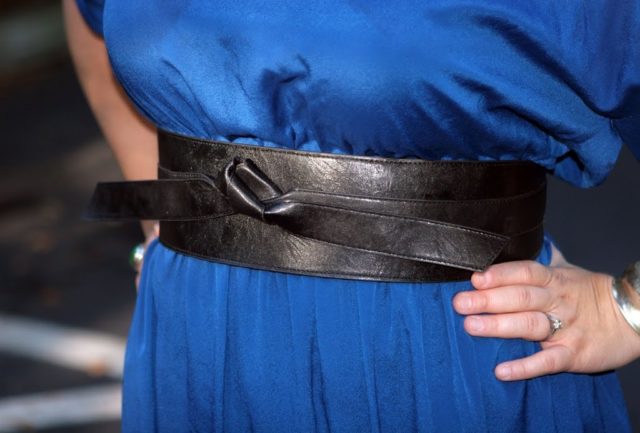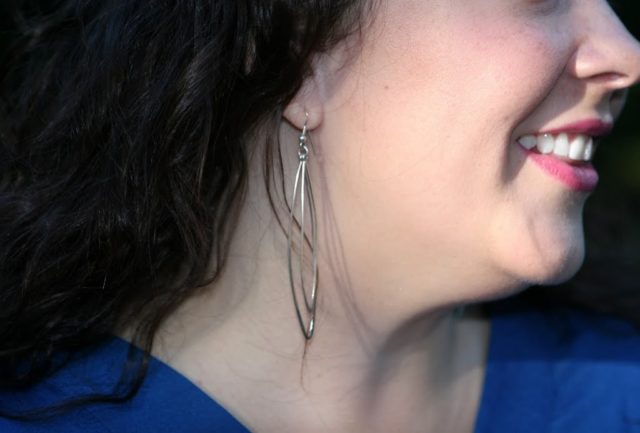 Maxi Dress – Suzi Chin for Maggy Boutique
Belt – Another Line
Shoes – Miss Sixty "Jaiden"
Earrings – Nordstrom (no longer available)
Silver and green ring – Maryland Renaissance Festival
Silver cuff
Come summer, I practically live in dresses. While my legs are strong, they aren't my favorite part of my body and I don't think they look as good in shorts as they do a dress. A short dress is fine for work and running errands, but I love maxi dresses for evening barbecues, running after Emerson, and taking advantage of breezes. I don't own any this summer so I have purchased two recently (another from Gap which I will be wearing this weekend), this is one shown is the other. This one almost got returned.
When it arrived, I thought the fabric looked cheap. I tried it on, and it looked as though the company sewed the top of hospital scrubs to a long skirt. I tried a wide jute and brown leather belt and a long wood and bead necklace with it. It looked as though I was dressing up hospital scrubs. I was so disappointed. Then I had dinner, watched some mindless television, and came back to the dress. In theory it's perfect – incredibly lightweight, slits on the side for easy walking, able to wear with a standard bra, even has pockets! So I played with accessories, came up with this combination, and now I adore this dress. Last night my husband had a photo shoot. He left as I was examining my reflection with the brown accessories and agreed that it looked as though I was wearing "a formal hospital scrubs gown." When he came home, I had it paired with this belt and shoes and he said, "You look hot, and like you would be on a sci fi show like Doctor Who." That was enough for me, it was staying in my closet!
Follow Me | Twitter | Facebook