This article may contain affiliate links; if you click on a shopping link and make a purchase I may receive a commission. As an Amazon Associate, I earn from qualifying purchases.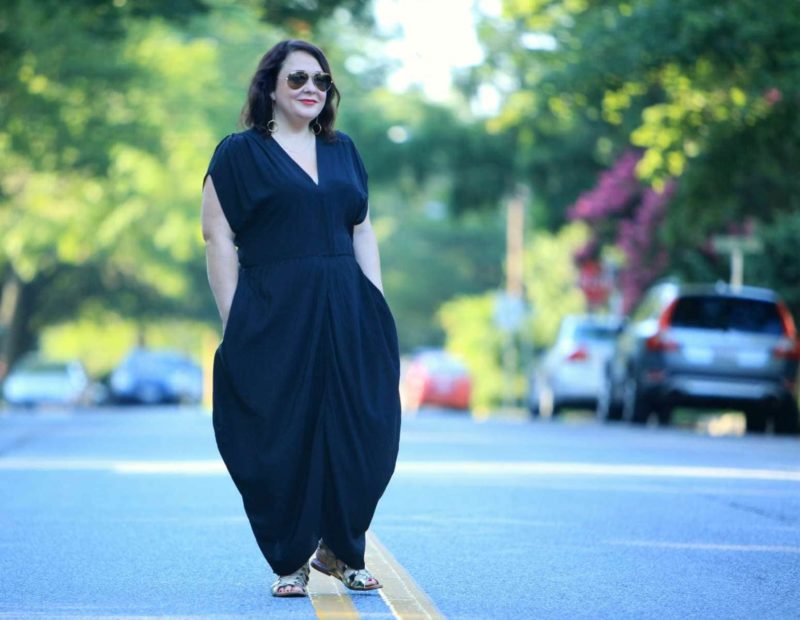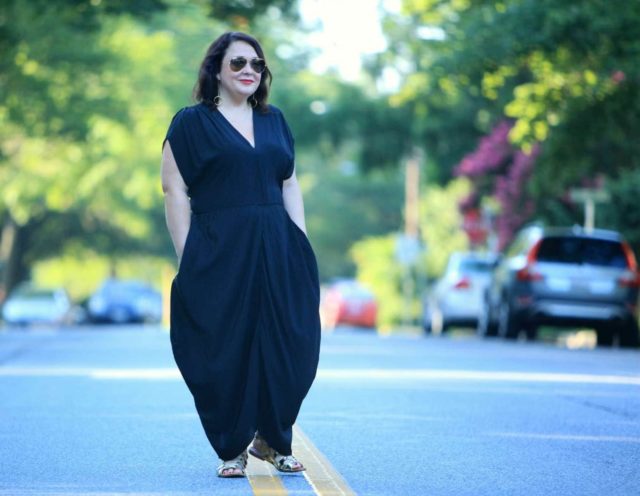 dress | necklace | sunglasses | earrings | shoes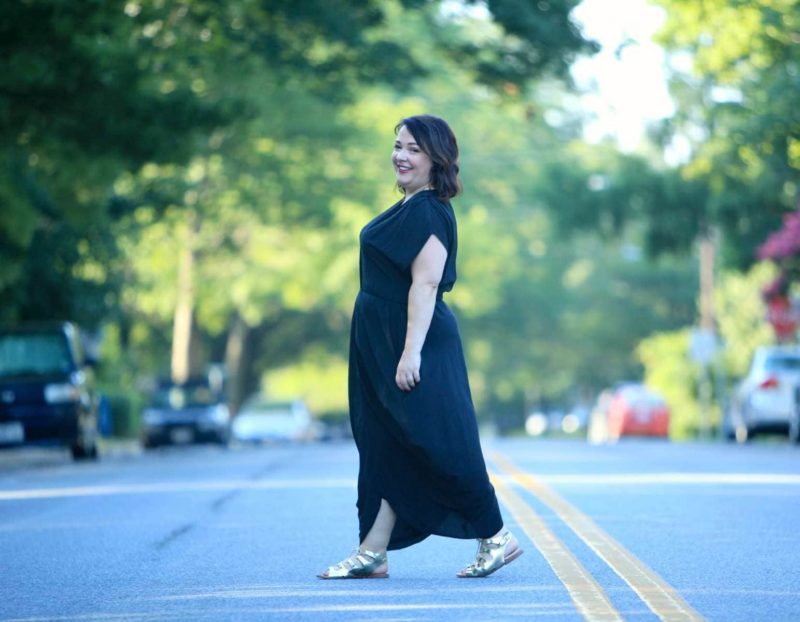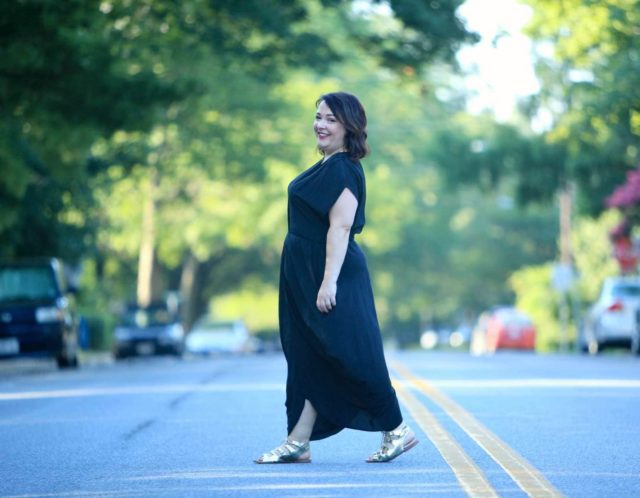 Dress: MYNE LA (no longer available) | Shoes: Bella Vita | Earrings: Jenny Bird | Necklace: bellezamia via Etsy | Sunglasses: Ray-Ban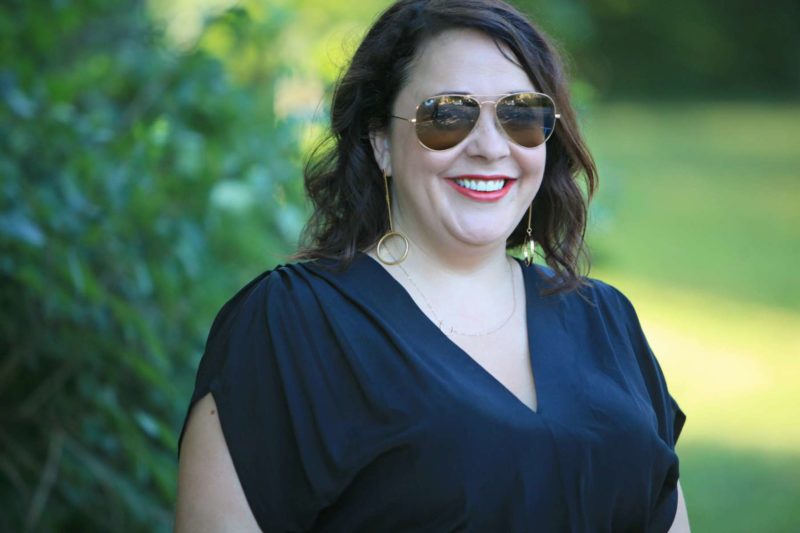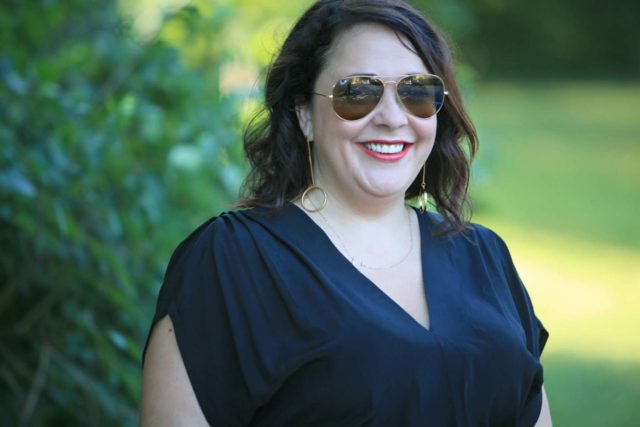 I bought this dress a few years ago. At the time it was, besides my wedding gown, the most expensive dress I ever purchased (if I recall correctly, it was around $350). I felt it was going to be the biggest retail regret… it turned out to be one of my best purchases.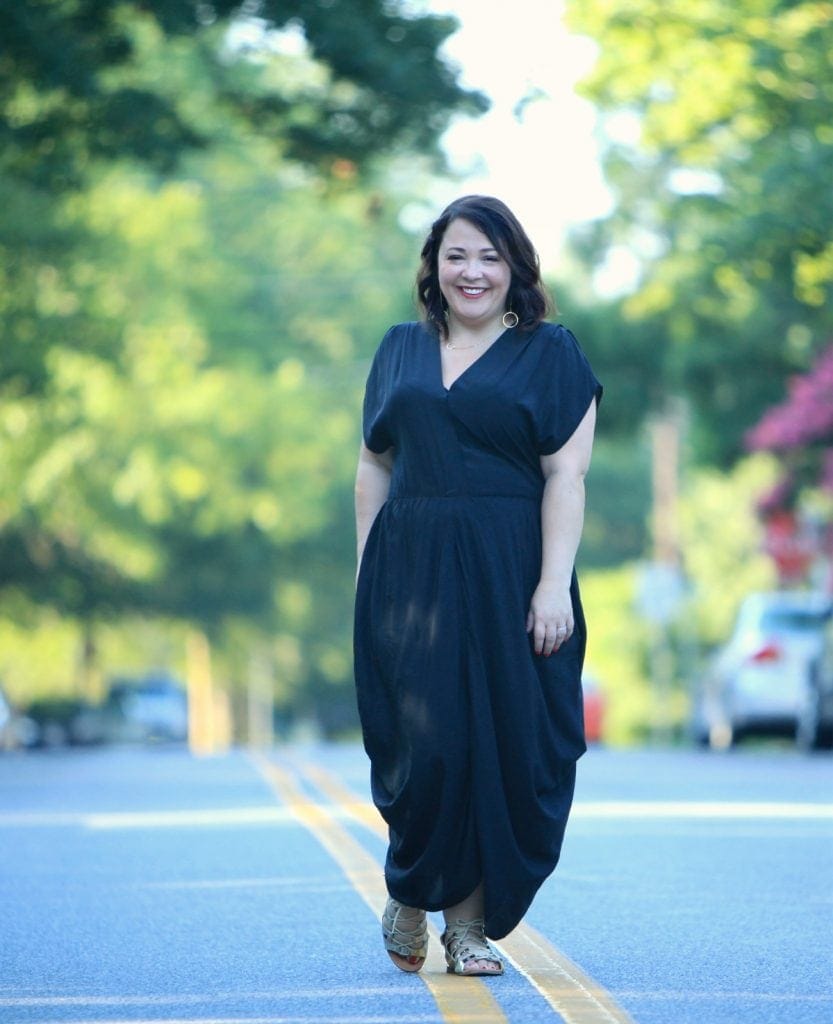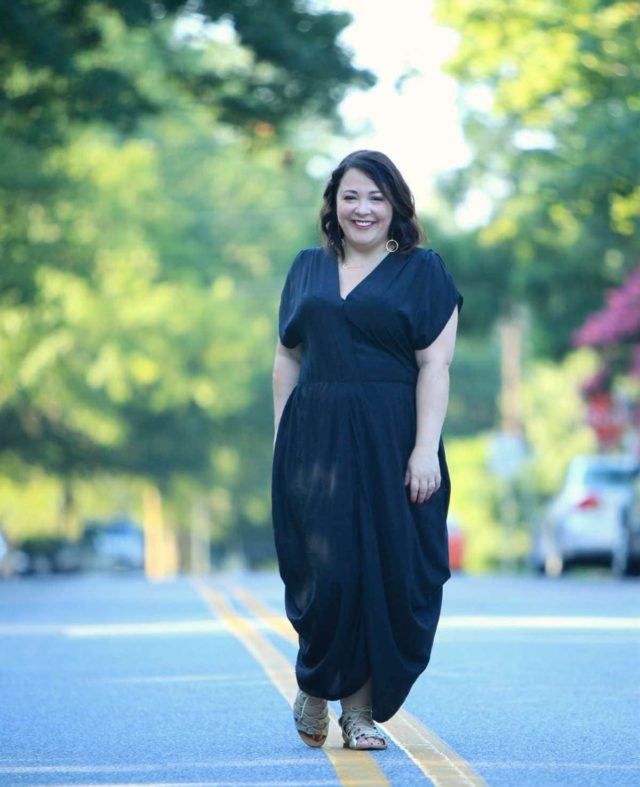 I've worn this dress so many times and in so many different ways. With heels and bold silver accessories to a cocktail party at the rewardStyle conference, with heeled ankle booties to my blog's 10th anniversary event, and several times over the years in every season with a change of footwear and jewelry. Yesterday, I woke up early expecting to have plenty of time but life happened and I was scrambling to find something to wear to both work and a dinner afterwards. Something that would survive the DC heat and humidity, sitting at a desk for 9 hours, but still looking and feeling great at 9pm. I grabbed this dress, and it did the trick.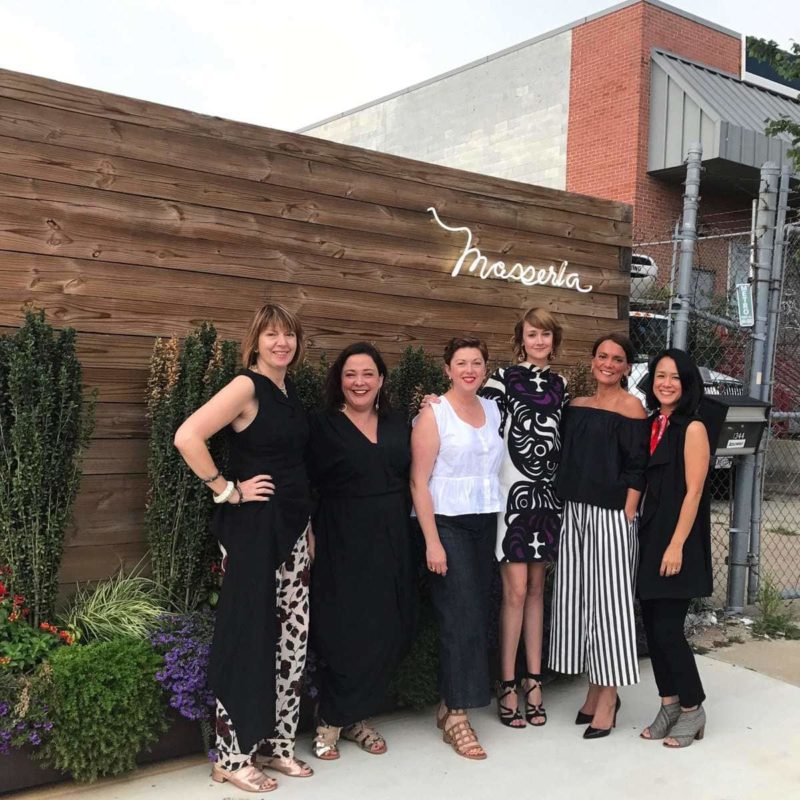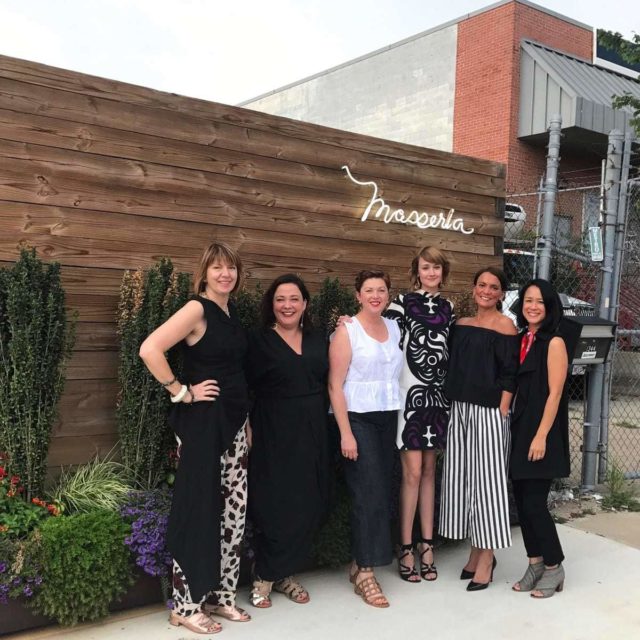 Last night I went to Masseria with a great group of stylish friends. We have a monthly dinner date together where we talk business, fashion, and life. Though I was super comfy in my flat sandals and slouchy dress, I was appropriately dressed for the venue and to mix with the other ladies at the table.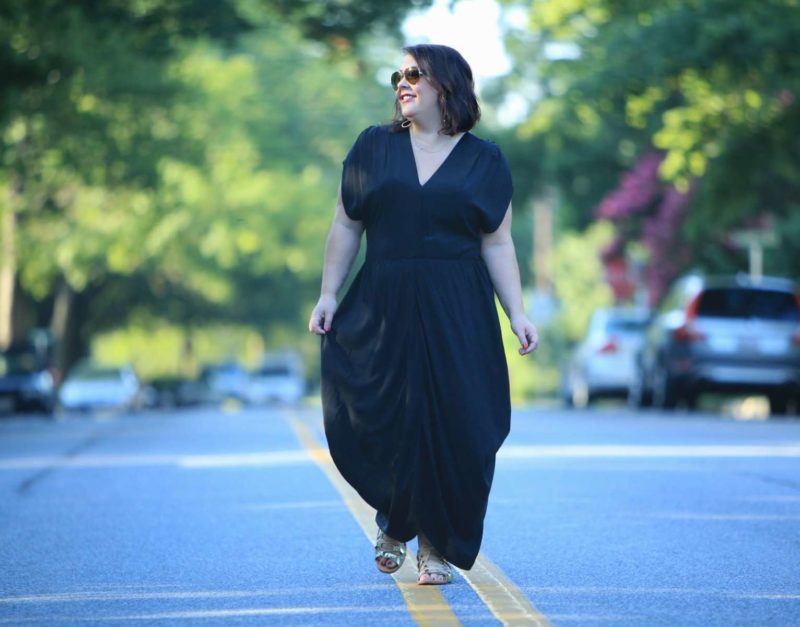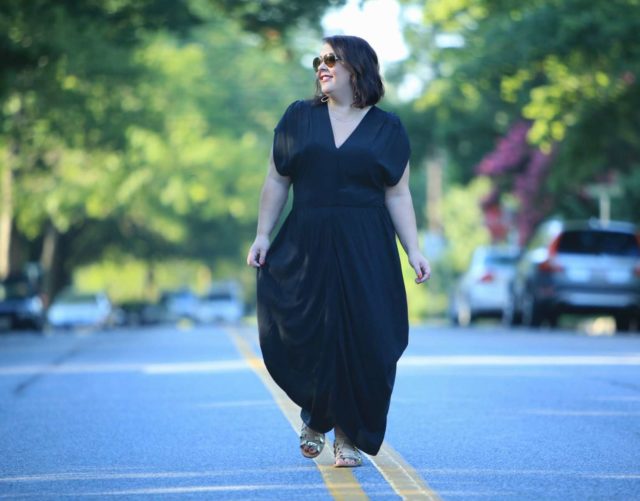 Under the dress I am wearing this Calvin Klein slip; I have this slip in nude and black and they're so useful for pieces like this and come winter when I want an extra layer of warmth and wind protection (here's a nice plus size alternative). Since it's free of adornment, it also works as a camisole to offer a bit of modesty at the workplace. This is a dress that may not look uber figure flattering in still photos on the blog, but has an elegant drape (hello silk), and unique silhouette that ends garnering compliments and strangers asking where they can get the dress. I sometimes wear it with the bodice bloused up and skirt shorter, sometimes with an obi belt, large scarf, or metal belt at the waist. Today I wanted to keep it super relaxed so pulled it down to be more like a maxi and kept the accessorizing to a minimum (yes, statement earrings is minimal in my world!).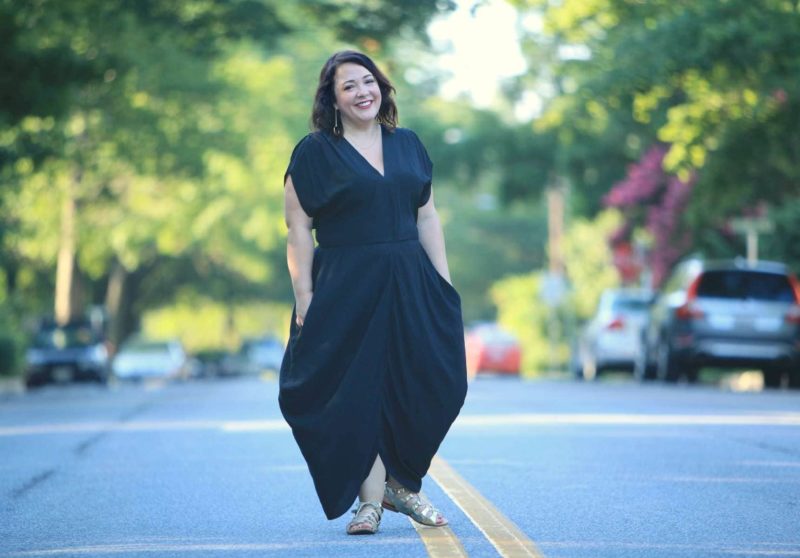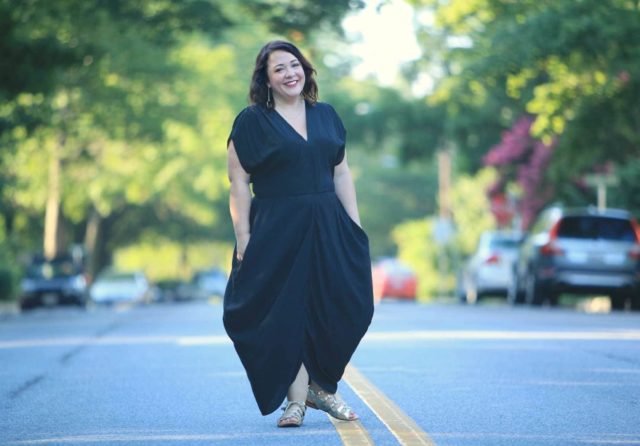 Sadly, MYNE LA is no longer. The brand became hot when a couple Kardashians were photographed in this very dress; designer Ashley Ann's pieces were in trendy boutiques but she ended up closing shop in the fall of 2016. While the line may no longer exist, this dress will remain a staple in my closet for many years to come.