This article may contain affiliate links; if you click on a shopping link and make a purchase I may receive a commission. As an Amazon Associate, I earn from qualifying purchases.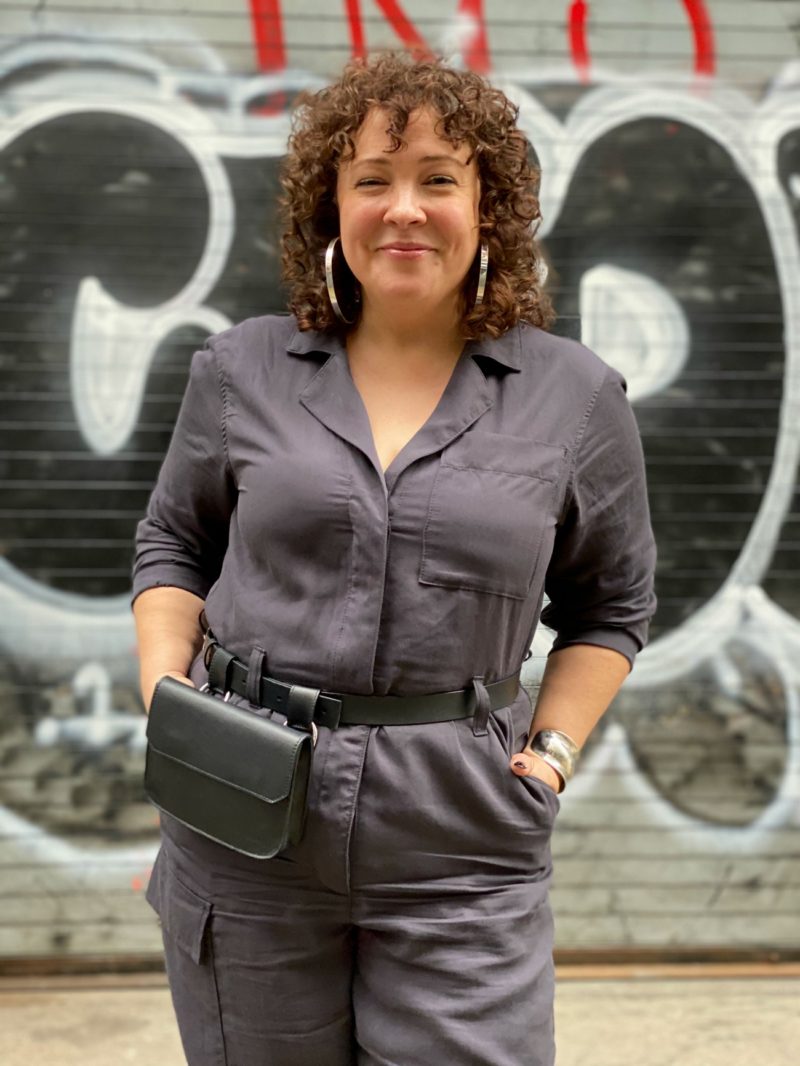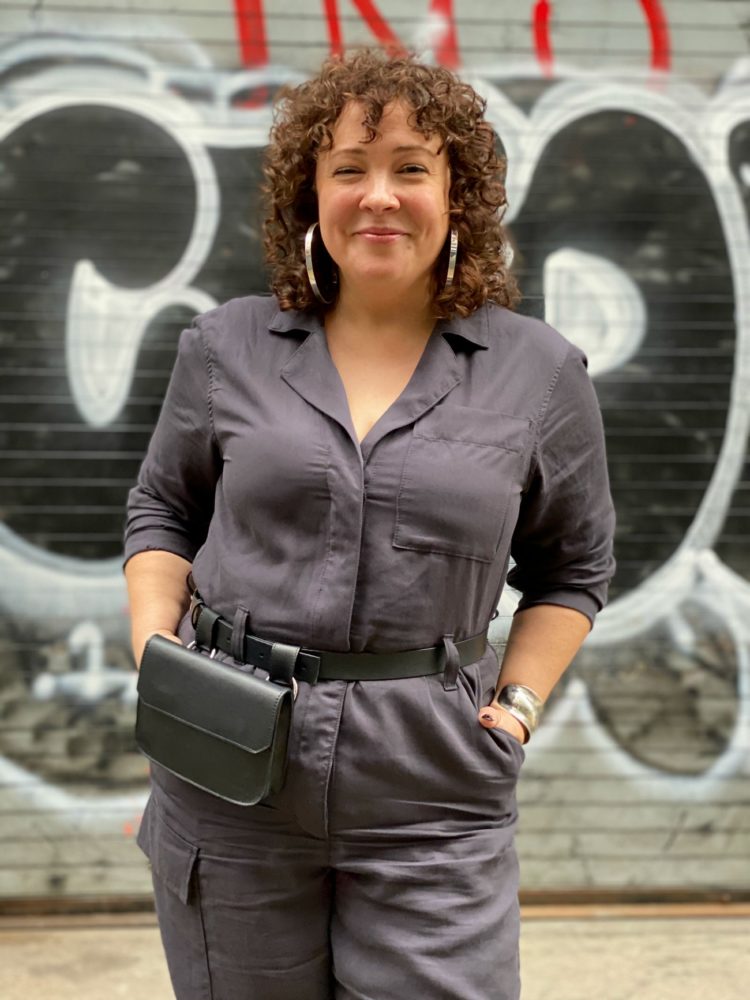 I shared I Saturday's Weekend Reads that I was going to New York City during New York Fashion Week and I wasn't going to buy anything new for it. This jumpsuit is new to the blog, but one I bought last month. I've been loving the whole flight suit concept of boilersuits and coveralls this season. It's a bit more shaped and lately, I really am drawn to utilitarian and military-inspired pieces like this. I found this one from Topshop at Nordstrom on sale for a little over $50. I liked the color and the softness of the fabric.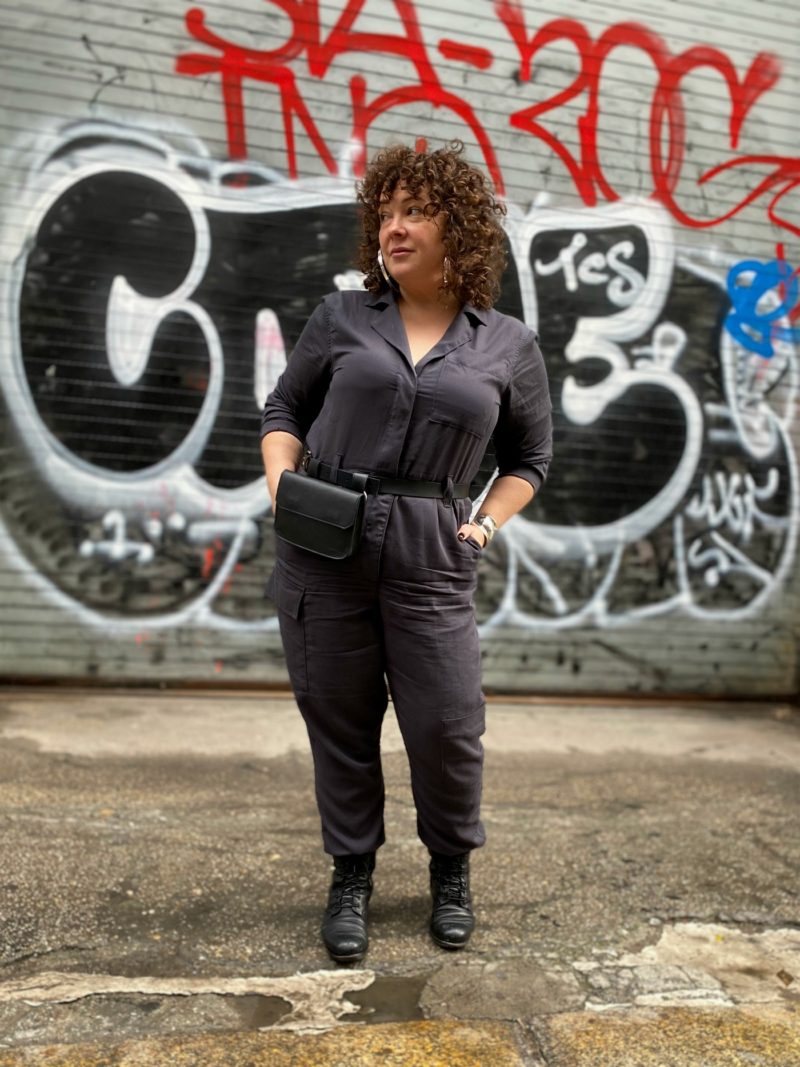 Jumpsuit: Topshop (no longer available; similar, plus-size option) | Boots: La Canadienne | Belt Bag: Universal Standard (old and no longer available; similar) | Earrings: Cober Hoops c/o Jenny Bird (no longer available; similar) | Coat: Kanda Puffer c/o Universal Standard (XS)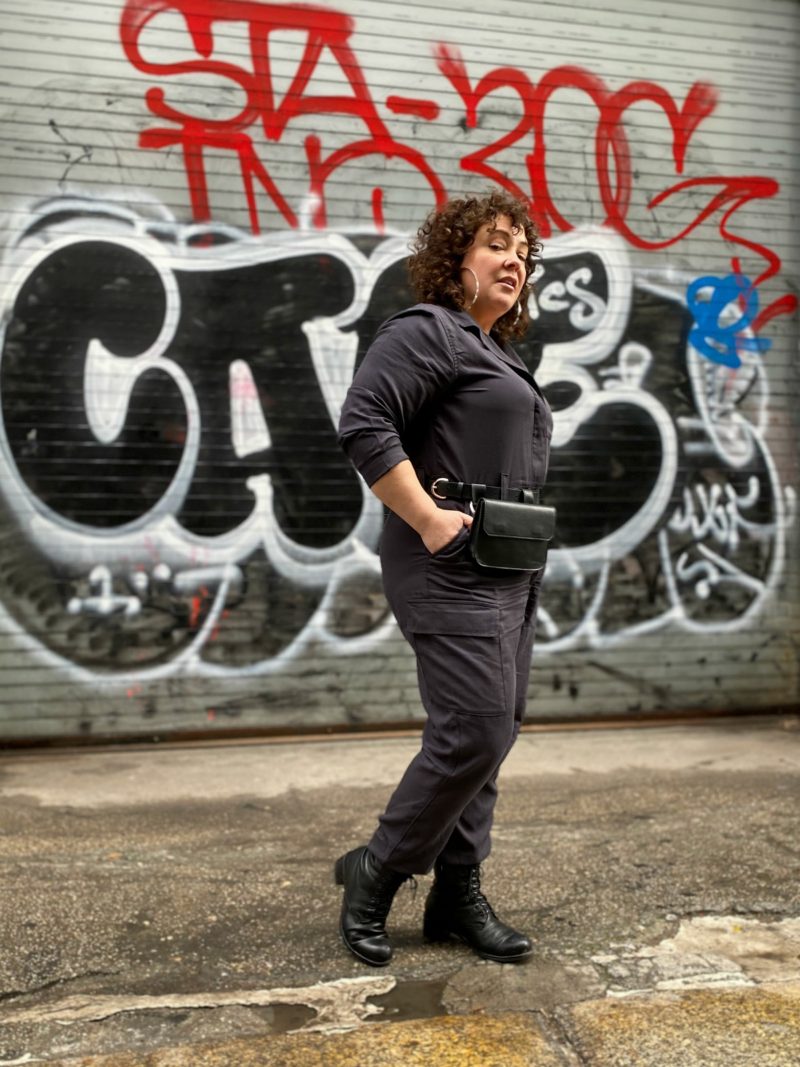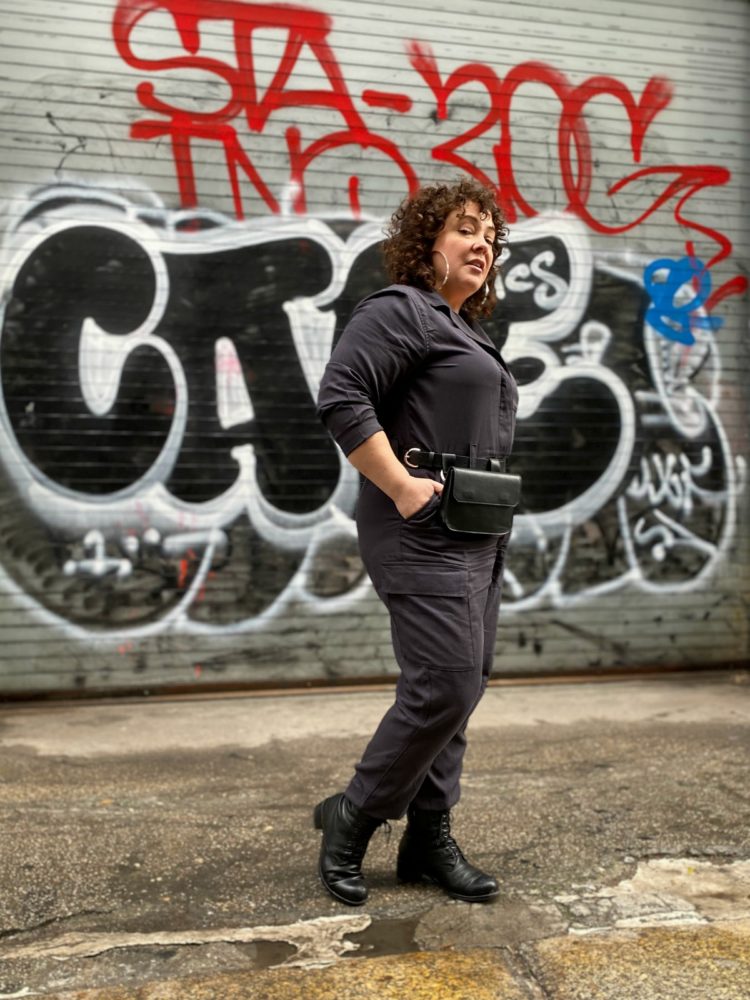 The jumpsuit comes with a self-belt but it seemed kind of skimpy. I was playing with belts in my closet and thought this belt bag (similar) would not only look good but be practical for dashing around NYC. The belt bag (similar) is the perfect size to hold my phone, my Dagne Dover card case (which is my current wallet), a pack of gum, a pen, and that day's lip product. I ended up wearing this belt bag (similar) with three different looks during my New York trip.
Shop Coverall-style Jumpsuits:

The bottom of the jumpsuit is cuffed and I think is meant to be cropped but on my 5'3" self it covered the ankle bone and looked awkward. I used some cuticle scissors to snip the threads that kept is cuffed and tucked the pant legs into my boots to create even more of a flight suit effect. Tucking the hems into socks keep them from slipping out though I have toyed with getting a pair of these clip-on stirrups.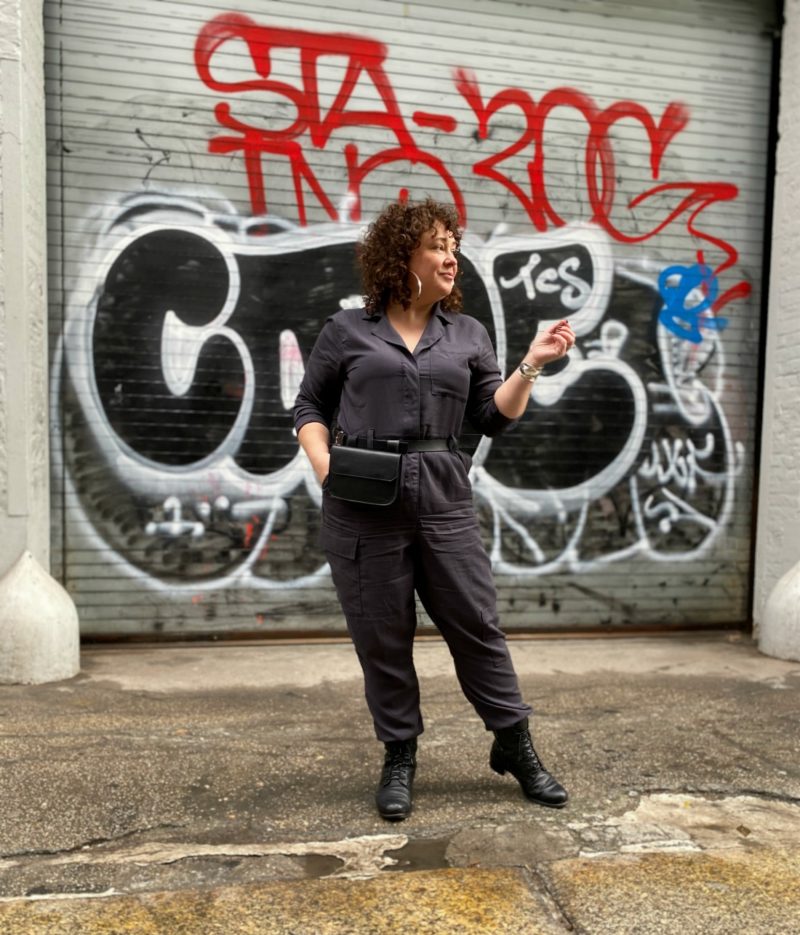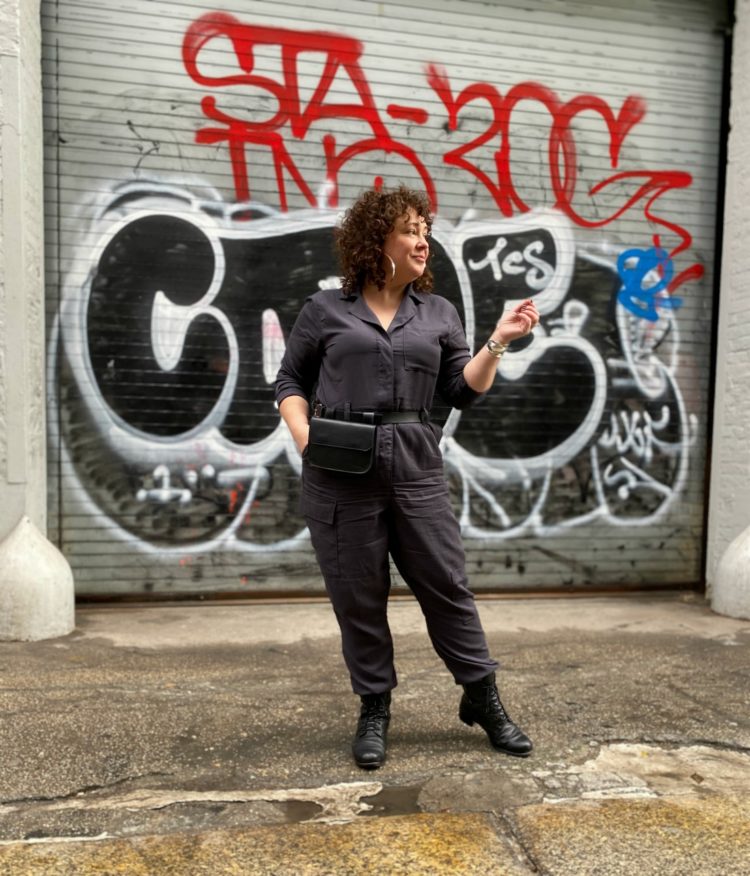 These boots have been such a good purchase! I wore them almost the entire trip and my feet never hurt. I do have a pair of these insoles inside (they also have a shearling version for colder climates) which help. The boots are buttery soft yet waterproof and kept me dry and cozy even though it rained almost the entire trip.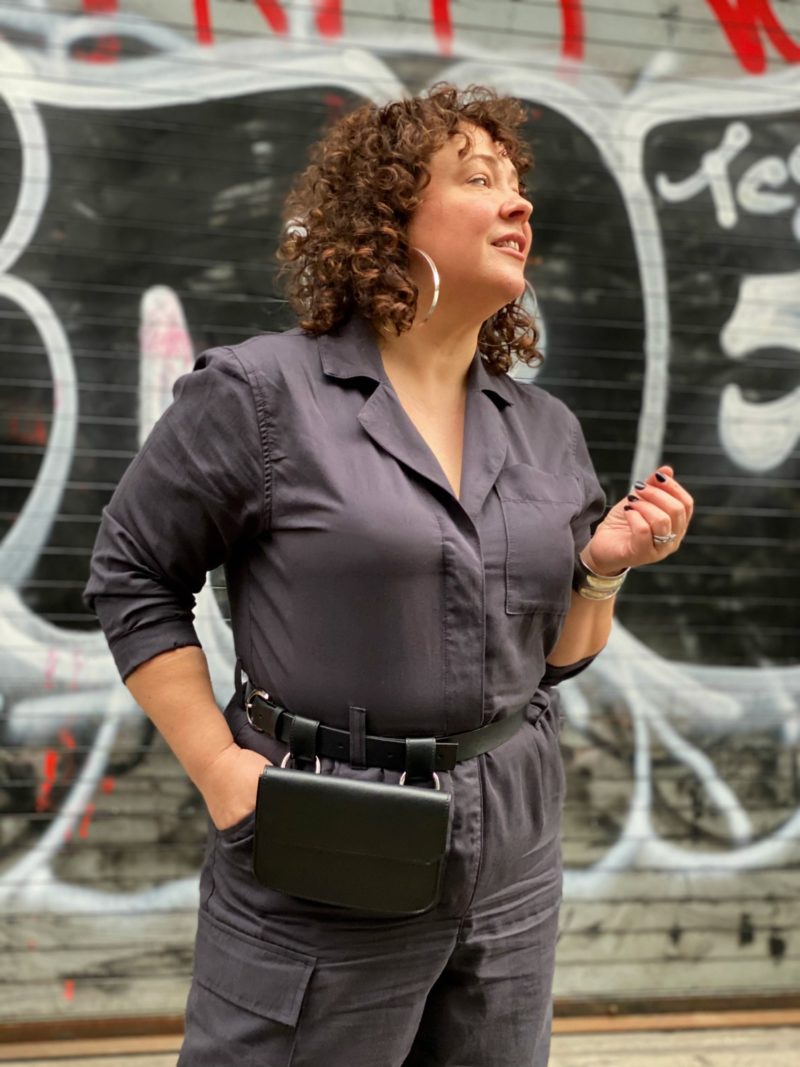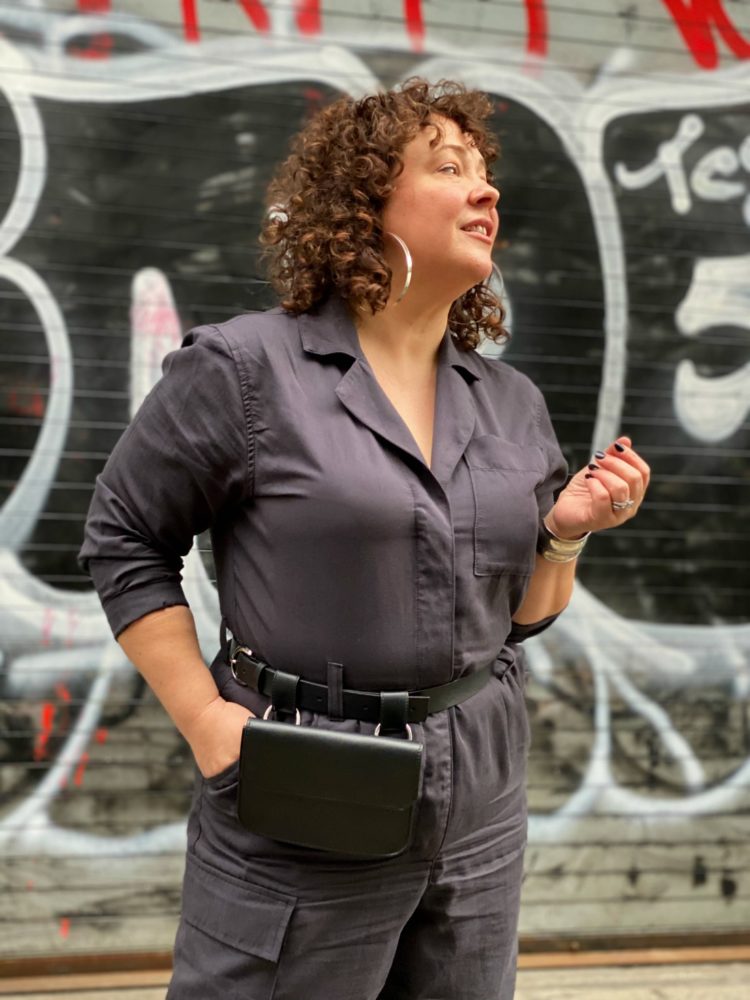 It's hard to see but instead of my regular dark brown liquid liner or a bold lip, I went with just lip balm and a line of glitter liquid liner. I have this one from Urban Decay in several colors and love that it's easy to apply, doesn't get in my eyes, washes off easily, and just is such a fun and modern look. Disclosure: Urban Decay gave me two for free but the rest I bought because I love them so much.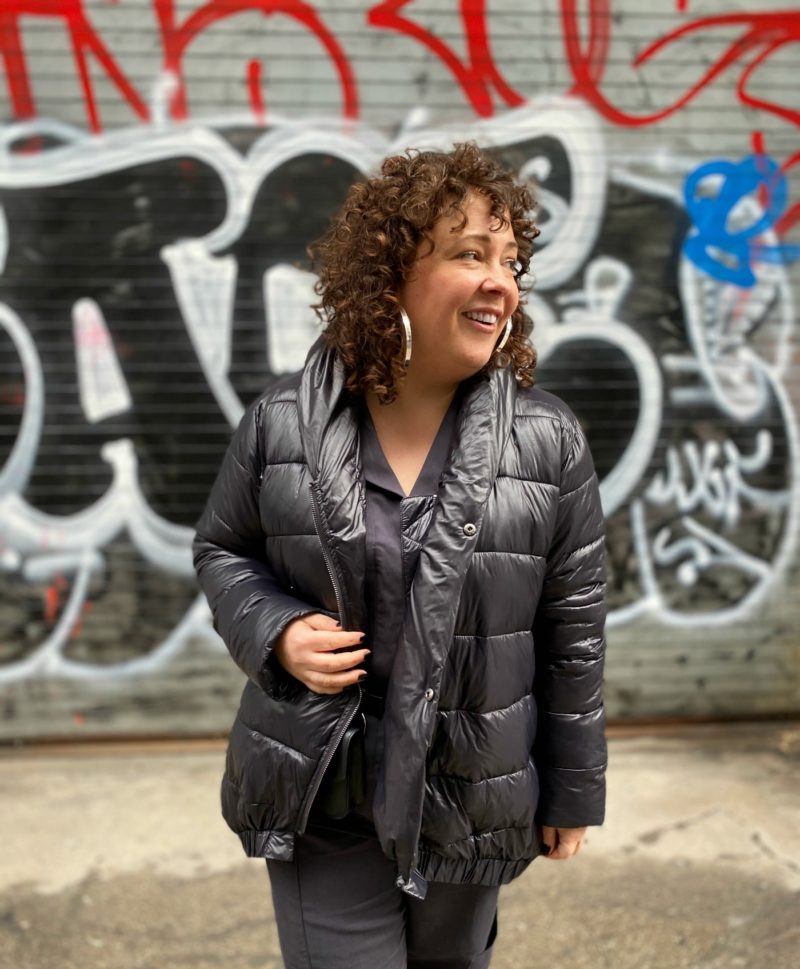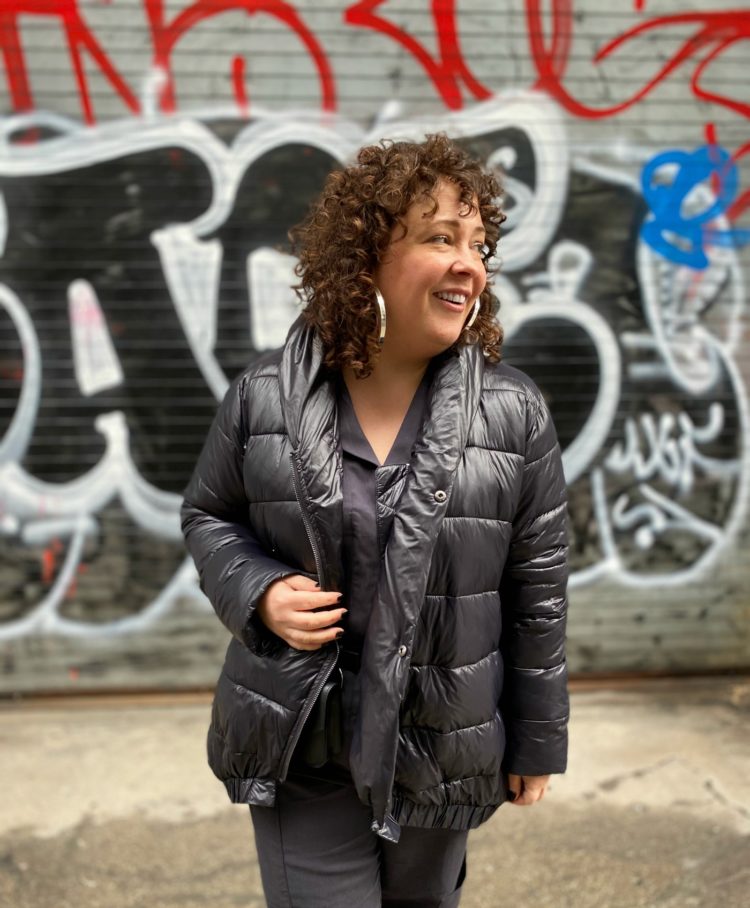 Spoiler alert, the Kanda Puffer from Universal Standard will also be on the blog tomorrow. Tomorrow's photos were taken before I went to NYC. After wearing the puffer a couple of times I decided to cut off the ties with the same cuticle scissors. The concept is cool but it's not terribly practical. At my height, the ties practically hang to the ground and there's no way to stuff them in a pocket to keep them out of the way when your coat is worn open. Also, I don't know if it's my height/arm length or what but I struggle to tie the coat because it closes so far to the side it's practically near my ass. I can't see what I'm doing and my left arm just doesn't feel long enough to get it done well. I was very careful and there were only a couple of white threads showing; I covered them up with a black sharpie. I think I'll take the coat to my tailor to see if he can do some sort of closure at the bottom but for now, it works fine and worked the entire NYC trip. This coat is really lightweight but also really warm. The pockets are deep and I adore the high neck and unique silhouette.
I will share more from my trip soon!
Shop the Look:

Dagne Dover Promo Code
Use ALISON10 at checkout to get 10% off your order at Dagne