This article may contain affiliate links; if you click on a shopping link and make a purchase I may receive a commission. As an Amazon Associate, I earn from qualifying purchases.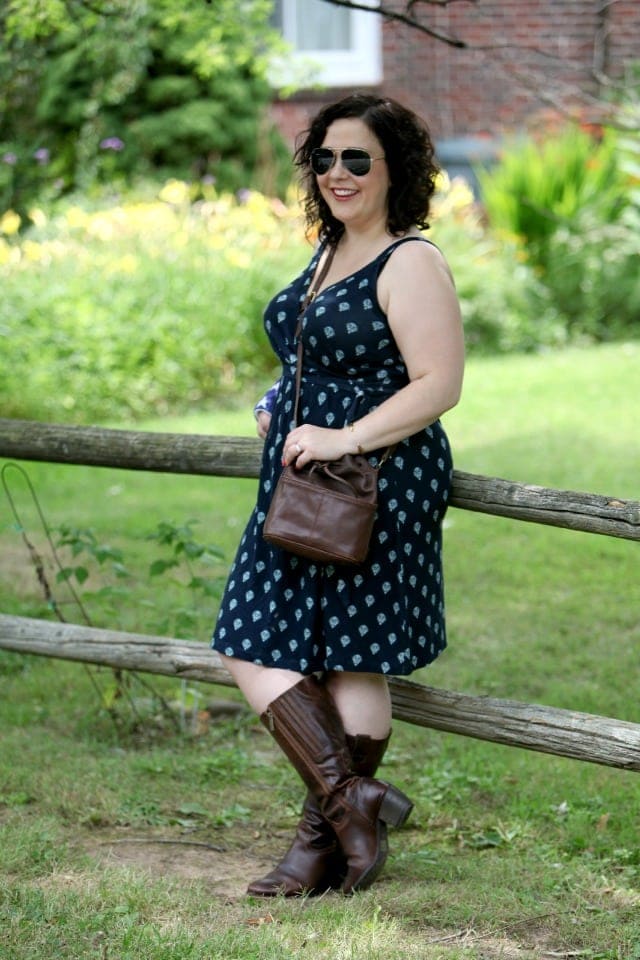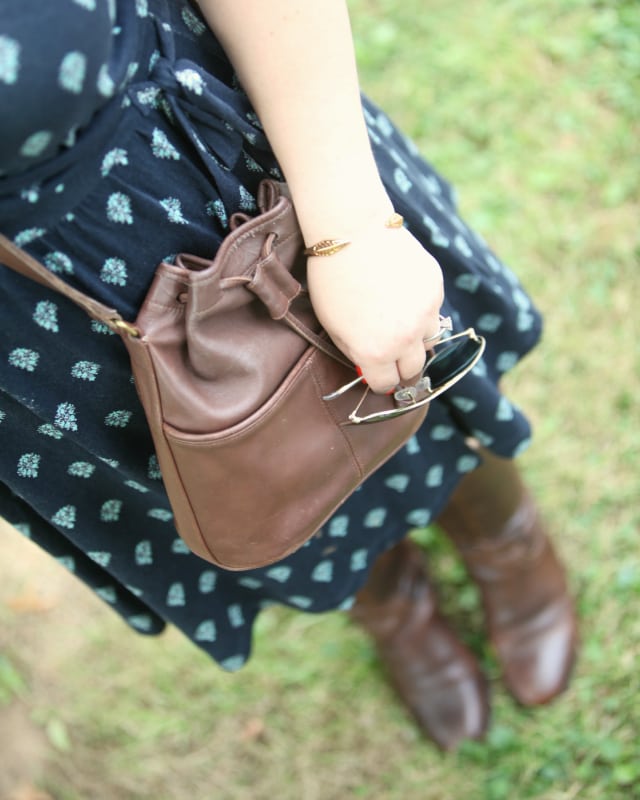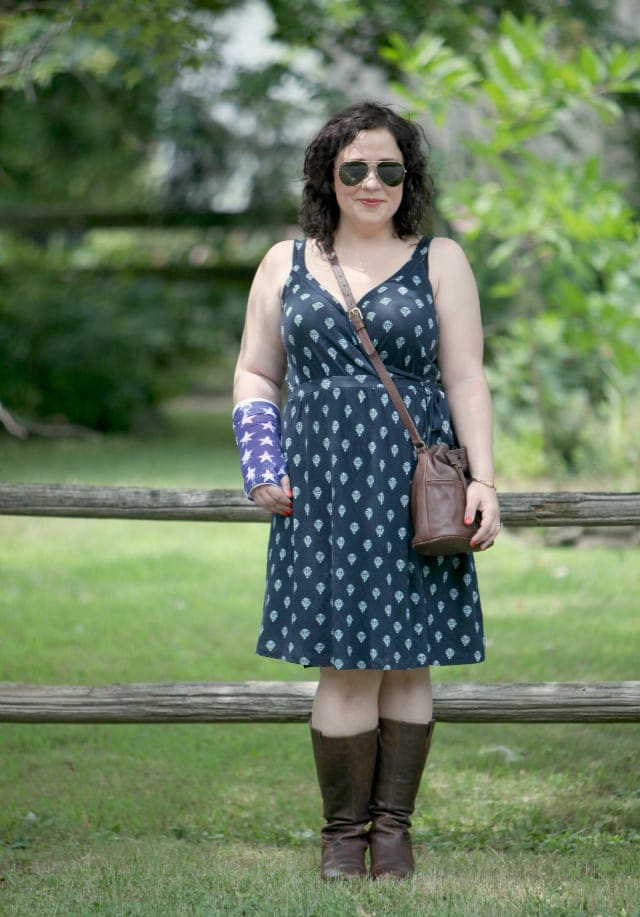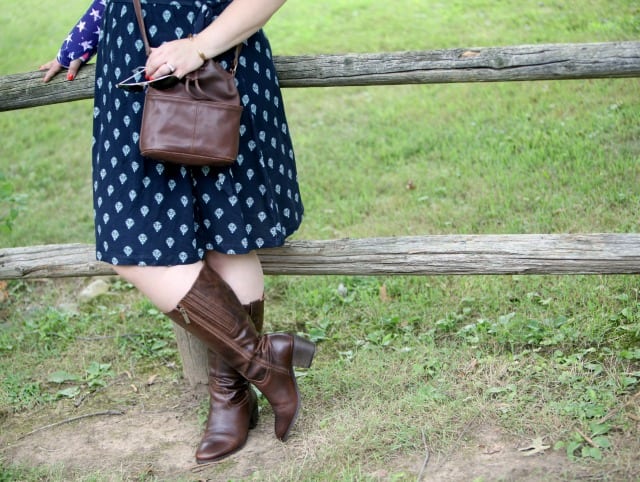 Dress: Old Navy | Bag: Coach via eBay (similar) | Bracelet: Rebecca Minkoff | Sunglasses: Ray-Ban | Boots: Santana c/o DUO Boots | Cast Cover: c/o CastCoverz
Well hey there everyone! Thanks for your positive vibes regarding the cast, while I'm still in a cast at least now it's a short one and I regained use of my elbow! It's okay, I'd rather be safe with the arm than sorry (again!). Thanks to CastCoverz who sent me a few covers to work now and when I'm in a brace (check out the other fun ones on Instagram); the goal was to have this one for the 4th of July but since I was still in a long cast at that point it's now a great choice to better blend with denim and navy outfits! And this dress, well I wrote about the black print one here but liked it so much (and it went so low on sale) I got a second one!
And the boots… oh the boots! Anyone who has read this blog for a few months knows I'm a mega DUO Boots fangirl. I bought my first pair of wide calf boots from them back in 2007 and have always been impressed with their fit, quality, and stellar customer service. So when they approached me to do a collaboration I was psyched! I chose the Santana boot, which is an updated version of my old DUO Bern boots (now discontinued, and my pair is now my trusty music festival boots). The Santana is more sophisticated with a distressed finish and stacked wood heel. While I'm wearing them now with a dress, they'll look great this fall and winter over skinny jeans or cords, and would also look great with tights and a dress or skirt. If you're unsure of size, do contact them. I had a great phone call with DUO where we discussed the size of not just my calves but shins to ensure a great fit. While I love DUO for wide calf boots, their boot shafts are sized by centimeter, so it's a great place to find quality boots for those with narrow calves or average legs!