This article may contain affiliate links; if you click on a shopping link and make a purchase I may receive a commission. As an Amazon Associate, I earn from qualifying purchases.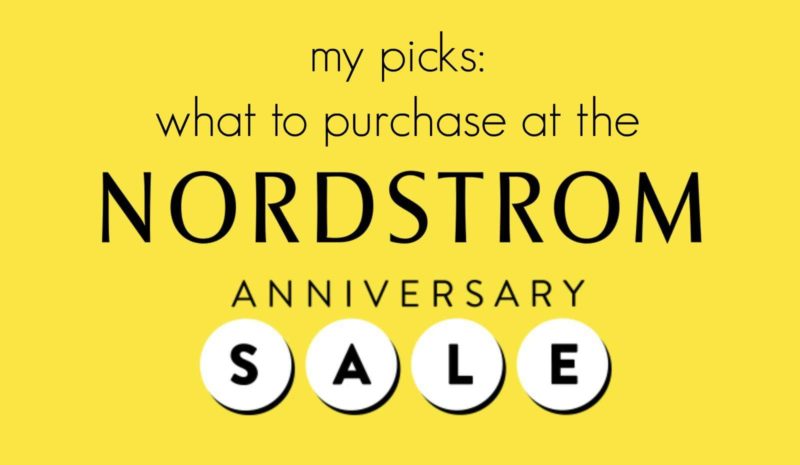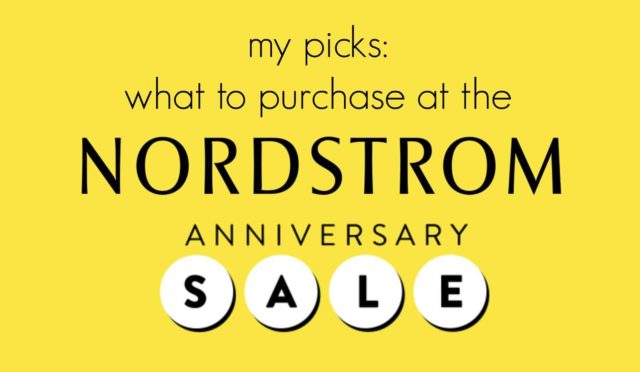 Here's my annual picks for the Nordstrom Anniversary Sale. Know this isn't a list of the only good things on sale, just the ones I could find that seemed the most… universal. The ones that best fit you reader in general. A good mix of work and weekend, plus and standard sizes, a few petites thrown in for good measure. And at the bottom, a few tips on what to check out more closely and what you maybe should pass on… happy shopping!
Coats and Jackets
THIS is what I look forward to in the Nordstrom Anniversary Sale. Current trends and good fall and winter pieces at awesome prices. My picks:
Bags
This suede clutch is simple perfection, and the mustard color (there's grey and black available as well) is that perfect contrast color for all your autumn fashion. It's less than $50 and is a bag you will use for years to come.
My ALLSAINTS tote was a splurge purchase but it's a bag I've used almost daily all spring and summer and gets so many comments and compliments. Their bags are clean, simple, modern, and free of flashy hardware and logos (in my opinion making them far more stylish). The Mast Crossbody Tote is a gorgeous bag, and knowing the quality of ALLSAINTS, this sale price is awesome.
I have this wallet from Brahmin in a different color. I love this wallet. It's super streamlined but holds so much. It's easy to slip out your ID, change doesn't fall out of the pocket, there's enough room for all your cards, cash, and receipts and the croco finish holds up nicely in a stuffed bag. Oh and it looks so chic when you pull it out to pay for something! This link is for it on sale in berry and this link is for an almost same version on sale in black or brown.
Sweaters
Blouses, Tees and Tops
Casual Pants, Jeans, and Skirts
Suiting Separates, Blazers, Work Pants and Skirts
The NSale is when you can get the fancy brands for prices that won't cause angina. Lafayette 148 is a brand that has fabulous workwear pieces of great quality and classic style but can often be pricey. Here's some great pieces from the line on sale:
I ordered this jacket in the blush color, though all the options are great. I have this same blazer in ivory in a shorter version and love it and expect to love this one as well. It's a style you can wear to the office with slim pants and a silk tee, or on the weekend with a tank and leather leggings. Love that petite sizes are available!
I own this blazer from Vince Camuto in ivory. I like that is has a hint of a tux feel to it, it's lightweight, and elegant. I've worn it to work with a blouse and black pants, wore it to the rewardStyle conference with leather pants and a band tee, slipped it over my shoulders to wear with a dress, have paired with shift dresses all summer long. I bought it full price, you can get it for less than $100.
Stretch twill ankle pants in a classic clean silhouette, three colors to choose from, regular and petite sizes, and under $50.
This tweed topper from MICHAEL Michael Kors is the kind of soft structured jacket that is great for now, but also come the cooler months. The color works with everything from pastels to jewel tones to neutrals. This is the link for it in plus sizes; this is the link for it in standard sizes.
These flare leg trousers from Sejour are stylish, flattering, and available in classic navy and black. Plus sizes only.
Make a suit with this coordinating blazer from Sejour, available in the same two colors.
Halogen's suiting collection is classic and very nicely priced; Nordstrom has it season after season so it's easy to build up a coordinating suiting wardrobe. They also have petites. On sale, you can easily get a whole suit for less than $175. The pieces I liked from the collection on sale:
Classiques Entier also makes great suiting, but it can be a bit pricey. I find the quality really high, and the style pretty timeless. Some suiting on sale from the line:
Personal by Marina Rinaldi is a high quality line of plus size fashion that makes chic officewear separates. The pieces I found that I liked in the sale:
Shoes and Boots
Sleepwear and Loungewear
Socks, Lingerie, and other Underpinnings
Activewear
The NSale is when I stock up on Zella. It's one of my favorite activewear brands. The prices are already pretty reasonable for the quality, fit, and style; NSale makes the purchase even sweeter! A few pieces from Zella in the sale that caught my eye:
Marijka Curves is one of my favorite brands for plus size activewear. I have some pieces from the line and like the combination of style and fit.
Beauty, Skincare, and Personal Care

Items I Do Not Recommend Buying
Don't buy pieces for next year. Buy for now, or next season. You have no idea your tastes, your figure, or the trends a year from now and these prices aren't insane enough to stockpile.
I don't recommend buying many more cold shouldered or off the shoulder tops. If you love the trend and it's part of your personal style, cool. But if you already own one or two, that's likely enough for your wardrobe.
Same with tops with lace-up necks, big ruffles, pleats, blue and white stripes, and exaggerated sleeves.
I'm also not feeling the bomber jackets in sequins, crushed velvet, and prints. If you want to go classic with a solid colored one I think that can still be chic, but the novelty ones I think are fading from style.
Same with step-hem jeans and kick flares. Again, if this fits your personal style and you love it, rock it. But it may not be the time to invest in this trend for the first time.
What I Do Recommend Checking Out on Your Own
So tell me, what did you end up buying at the Nordstrom Anniversary Sale?  Did any of you go to the store in person to shop?  Was the selection better or worse there?  I'd love to read your experiences!