This article may contain affiliate links; if you click on a shopping link and make a purchase I may receive a commission. As an Amazon Associate, I earn from qualifying purchases.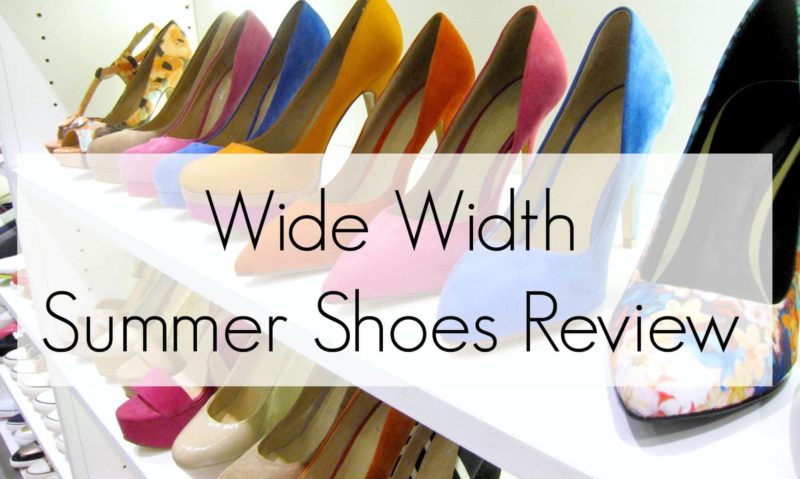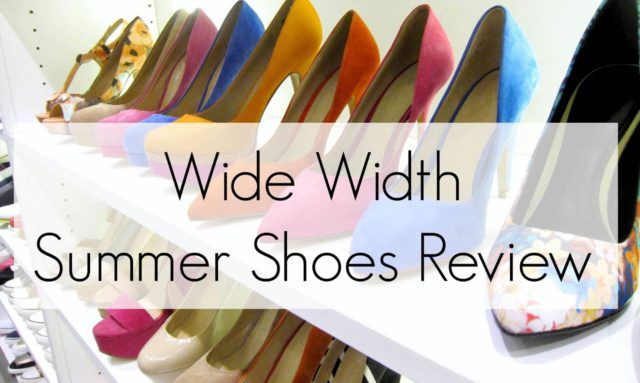 After my little rant about the awful offerings in wide width shoes and plus size fashion, I went on another wide width shoe search (see my previous post on wide width dressy shoes). Come on world, if I am the CDC's average height and size, shouldn't I be able to find decent shoes? Here's what I experienced, the good, the bad, and the ugly:
I had the Vince Camuto 'Effel' for the past several years and they have served me well. Low-contrast color, not too high of a heel, a structured style that looks good with skirts and pants of all lengths. Well those shoes have been worn to death and need to be retired. I wanted something similar that wasn't too bulky and decided to try these. I wanted the grey, but they only had 'Nude Faux Leather' in my size. Come to find out, this color is almost exactly the same color as my skin (see them on me in this post). Also, the wide is truly wide. While the lacing down the front is real so you can adjust for a custom fit, I didn't need to loosen it too much to comfortably fit my feet. I find these relatively comfortable, wearable all day and average level of walking/standing. You can see me wear them in this outfit post, though I've also worn them with boyfriend jeans, casual sundresses, and white ankle jeans. Hit!
These shoes are utter perfection – a flat with a ton of style, but not a high price. And they're also available in wide widths? Score! Too bad they're not made for those with high volume feet or high arches. While I can get my foot in, the cross straps on the top are way too tight and dig into my ankle. It's so sad because otherwise these shoes are gorgeous and look far more expensive than their pricetag. So if you have standard width feet or wide feet without high arches, try these out. Totally fabulous shoes, but for me a miss. As an FYI, I sized up a half size per the reviews, I think that is good advice for low volume/low arch feet but with my feet it ended up having the shoe straps in the wrong place and my pinky toe almost escaping.
I know Marmi Shoes is great for wide widths so I ordered two pairs from them. I've had much luck with VANELi in the past… but it doesn't seem like it this year. I ordered these in white, though they also come in a pretty metallic. I couldn't fit my foot under the top strap. I tried putting my foot in just the toe strap and my pinky toe didn't fit. These aren't wide, and in person these look a bit like glammed up nursing shoes. Miss.
I ordered these in black, though they also come in a cream soft metallic fabric, and cork with some color in it. If you follow me on InstaStories you saw how I tried these on but they weren't wide enough to fit all five toes. Miss.
Reviews online were mixed for these shoes and this brand in general, but I figured I'd take a chance. These aren't expensive looking shoes, but they are wide. They're darker and more warm of a tone than my skin, but they don't look too high contrast or weird on me. The block heel is sturdy but not frumpy. The ankle strap is snug, but not cutting off circulation. They're not super cushy, but they could be worn to a wedding or church or work where you mix standing and walking with sitting and be just fine. I needed a pair of nude strappy shoes. I wore them in Monday's outfit post. For now, these are a win in my book.
As an FYI, ECCO sent me these shoes as a gift. I was nervous, they're not labeled as wide but I've had success with ECCO in the past. And I have success with these. My whole foot, all five toes slip in comfortably. These are cute sandals, a nice walkable height and a style that can work with pants or with dresses. The ankle strap is comfortable. I love the red, it's a perfect pop of color for the denim and chambray trend this season, pretty with olive, khaki, white, black, and plenty of other fun colors like yellow, pink, and turquoise. It's more of a primary red in person. These sandals also come in black and nude patent. Hit!
Again, these were gifts from ECCO and if you saw my InstaStories on them, I admitted these fit great. Like someone custom made me a pair of sneakers great. And they don't look too athletic; these are the kinds of sneakers you can wear with a cropped pant or a casual striped tee shirt dress. These would be great shoes for sightseeing or travel. I found the black ones to be a cushier and supportive feel than the pink floral, though both are really nice. A plus to the pink floral, they're more of a beigey pink so they'll very low contrast to my skin. Hit.
These looked so pretty, I ordered them in two colors. They're wide… but not wide enough for me. Likely if I took a hair dryer to them, stuffed them with a potato, etc. they would fit but I just don't feel like going through all that for shoes I don't really need in my wardrobe. So while they are just as cute in person, they were returned. Miss.
These mules actually fit, and unlike most mules and loafers, didn't make my feet look even wider. They're comfortable, and cute. However… I don't need denim mules. I tried them on with my clothes and they just don't work with my personal style. So while they're cute, comfy, and fit well, I returned them because I realized I was shopping for a different woman's life. But if they fit your lifestyle, they're worth a try. May be a hit for others, but a miss for me.
I could fit my foot in them, but my pinky was begging to be free. They run long too; a 7.5 fit more like an 8. Even if they did fit, I didn't really see them fitting into my wardrobe and getting a lot of wear. That being said, these are really nice sandals, cushy, well made, color more vibrant in person (and leather more shiny, these are statement shoes). If you size down and they fit your personal style these could be a hit. But for me they were a miss.
I didn't even try them on because when they arrived I realized the same thing as I did with the denim mules – they are for another woman's life. These would be great for the woman who loves floral full skirted dresses, a slightly retro style, or can carry off wide legged linen pants and floppy sun hats. I opened them up and the gold detail, the chunky sole… they just wouldn't go with anything in my closet. So again while a miss for me, may be a hit for others.
This isn't a wide width shoe, but the Flax is by far my favorite pump. The price is reasonable and it's a classic pointed-toe pump with a slim heel that is a comfortable height for me. The Light Natural is a perfect match for my skin, the black is my go-to. I have these in peacock print, in orange suede, I wore a silver pair to death, had a black and red pony hair pair that I ended up Poshmarking because I never wore, and now I have these. This print is sooo pretty, and on trend with all the embroidery going on lately. I plan to wear them with jeans and Breton tees, with pantsuits, with dresses of all colors. I think they're a great statement shoe, and a way to get the embroidered look for less than designer. Hit!
If you've had any success lately with wide width shoes, do share in the comments. It may help a fellow woman shoe shopping this season!