This article may contain affiliate links; if you click on a shopping link and make a purchase I may receive a commission. As an Amazon Associate, I earn from qualifying purchases.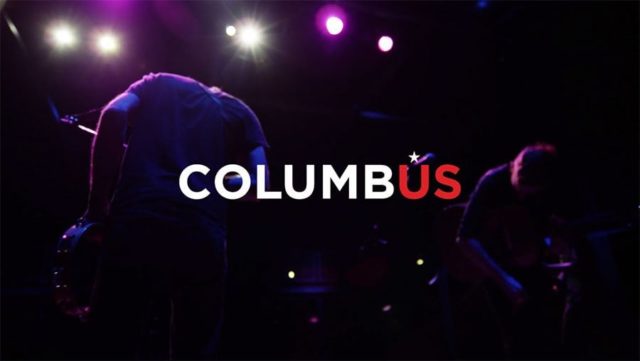 Most summers Karl and I take a couples vacation to a music festival. These are long weekends where we get to enjoy our shared passion of music and have an extended Date Night. After many years going to Bonnaroo, we switched to the Forecastle Music Festival in Louisville, Kentucky. A smaller fest, it's also one where we stay in a hotel instead of tent and have the ability to explore a cool city and enjoy its great restaurants and bars between performances. Last summer we stayed home recovering from my arm injury and Karl's stress fracture in his foot. This year we decided we wanted a truly relaxing vacation and decided to forgo a music festival for a few in-town concerts and a long weekend as a couple to a new-to-us city.
My coworker went to college in Columbus, Ohio and for the past few years we've worked together I've heard how awesome of a city it is and I MUST visit it. Did you know Columbus is the 15th largest city in the United States? Just a few hours away, it's a perfect weekend getaway locale. She and I were chatting about Columbus a couple months ago and I went back to my desk to see an email asking if I'd like to visit Columbus this summer and check out the city's culinary scene. I was so excited, I called Karl right away and we immediately started planning out our getaway!
I was excited about our trip, but even more psyched after having a phone call with
Joe at Experience Columbus
. You know how you can talk to someone who is really passionate about a topic and it gets you excited too? That's how it was with Joe; it's clear he adores his city and loves sharing it with others. I explained to him that while I may be a fashion blogger, this is a couples' weekend and I'd like to do activities Karl would also like. Every time we visit a new city, we find a restaurant that serves oysters and enjoy that as our first meal on the trip. We like checking out under-the-radar dining establishments and aren't afraid to try unique cuisine and love catching live local music. Joe suggested
The Pearl
for our oysters; the place is less than two years old but highly rated and has an awesome happy hour. As for a special dining experience, he suggested we get reservations one evening at
Alana's
where the food is delicious, unique, and each day Alana has a different "surprise" on the menu based off an ingredient she was inspired by that day. My Columbus-loving coworker agrees with Joe's assessment that the
North Market
is a must-visit while we're there, and we need to grab breakfast at either
Katalina's
(you had me at pancake balls) or
Skillet
(seasonal farm to table and generous portions). Joe's going to email me his suggestions for live music the weekend we're in town, but also recommended
Shakespeare in the Park
which takes places Thursdays through Sunday. While we'll have our car, there's a downtown circulator bus –
the CBUS
that runs until midnight on weekends to make traveling from parts of the city like
Short North
to
German Village
with ease. As for where to stay, Joe gave us a bunch of great suggestions and we decided to make reservations at
The Joseph
which offers free access to
the Pizzuti Collection gallery
with your stay.
We'll be going in August and I'll be writing a post that month recapping the entire weekend. Also be sure to follow me on Instagram where I'll be capturing photos of what we see, what we do, and especially where we dine. If you're from or have visited Columbus I'd love to hear your recommendations! What should we see, where should we stay, and where should we dine? Thanks in advance!
Thinking about taking your own getaway to Columbus? Check out lifeincbus on Twitter and Instagram.
This is a sponsored conversation written by me on behalf of lifeincbus. The opinions and text are all mine.