This article may contain affiliate links; if you click on a shopping link and make a purchase I may receive a commission. As an Amazon Associate, I earn from qualifying purchases.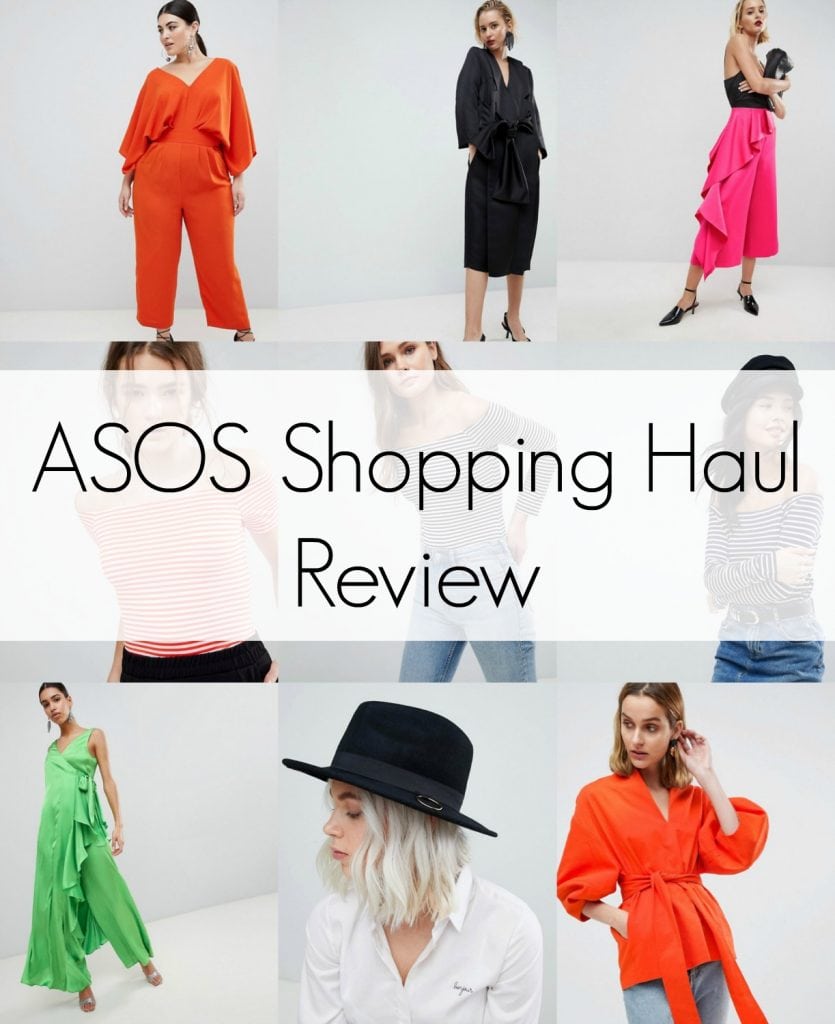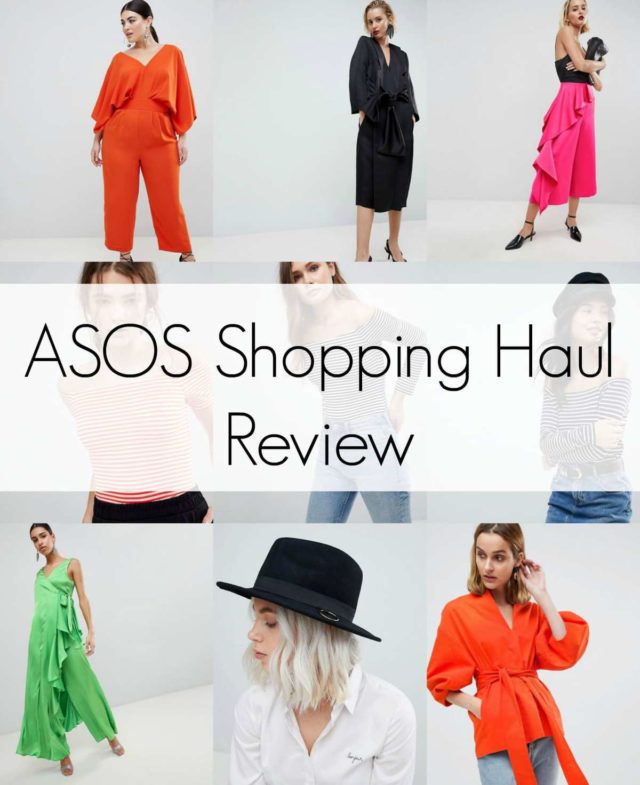 Thought process when ordering these items: Oh gosh I am going to the opening of The Wing in DC and I want to show that though I am 43, I am not old and frumpy. But I am not also trying to look young or try-hard. Come through ASOS, bring me some things that make my outside look like my inside without costing a kazillion dollars!
Spoiler alert: My order arrived the day after The Wing opening and none of these items would have been chosen anyway (Tips for those going to such an event – wear whatever makes you feel happy and confident – jeans, a cocktail dress, a suit, a funky jumpsuit. Wear layers as the place will get very warm with so many people and have a pocket for business cards. If you like color, wear color to stand out and be remembered.). But read on to know what I ordered, what I was thinking, and if I decided to keep it.
ASOS Ring Felt Panama Hat
As you know from previous hits and misses posts, I've been wanting to add to my hat collection. This brim didn't look too large or too floppy, and I dug the ring detail. And to be honest, this is a fine hat. It does look cheap; there's a clear hem around the brim that is thick and chintzy looking and the felt looks like it will be a lint magnet. But the shape is good (and the packing – unlike ordering hats from higher-end companies that have them arrive crushed and misshapen, this one had a plastic mold inside to keep the hat looking great in transit) and the style is good. But your friend Allie does NOT need a felt hat in April. So I returned it. However, it makes me realize ASOS is a good place to get cheap trendy hats that won't be a crumpled paper bag when you receive them in the mail. So hit? Miss? Hard to say…
ASOS WHITE Satin Kimono Dress – 10
I mentioned this dress in my workout journey post. This is the one I ordered in a 10. And actually, this is the same exact dress I ordered many months ago in a 14. I LOVED the dress when I first ordered it. Karl said it looked very Rick Owens; it did look very couture and expensive. The fabric is super heavy, the shape is so cool. It's like wearing a piece of art. But a 14 fit me in the belly and the bust, but it was too long in the torso, too long in the body, too big in the shoulders, and I just didn't think I'd wear it enough to justify a $182 pricepoint AND major alterations to make it work. So I returned it. And then I was shopping and came across this dress again and it was on sale for $72, but the largest size they had available was a 10. I took a chance.
The 10 fits, and fits really well. A 12 would have been too big. But still the dress is too long in the torso. I could have it altered, but I wonder if it would ruin the origami of the dress. Also it is a very heavy dress and it's too warm right now to wear it. If I keep it and I alter it and it looks amazing… will it still fit and look amazing in the fall when the temps drop? I first decided with the low price, to keep the dress. Not get it altered until the end of the summer. But then I decided to return it. I'm already seeing how clothes I had before not only don't fit my current body but don't fit my current personal style. I have no idea who I will be in six months and it may be someone who wishes she had that $72 to spend on something else. But don't sleep on ASOS WHITE, this collection has some AMAZING pieces that look so much more expensive than their pricetag and can really elevate your style. So hit? Miss? Not knowing the answer is a recurring theme in this post…
ASOS WHITE Formal Pants with Frill Side – 12
These are vagina pants. Sorry, let me be more anatomically correct. When you wear these, you look as though you are both the labia minora and labia majora. If that's your thing, I recommend a round jeweled broch to wear at the top of the "frill" to complete the look. Please note, these run large. If you desire vagina pants, consider sizing down. MISS.
ASOS Off Shoulder Stripe Top – 12
I have one off the shoulder top from 1.State I bought over a year ago (seen in this post and in this Instagram post) and I love it… and now it's too big. I wore it the other week and it kept sliding down and looked messy. I want another truly off the shoulder top like it and hoped this was it. Nope. This runs BIG. The sleeves were about 6″ too long and it ran so long it covered my butt. It's also that spongey knit that continues to stretch as you wear it. MISS.
ASOS Body with Off Shoulder in Stripe with Long Sleeves – 14
This was cheap fabric and looked cheap. It fit weird (too tight in the armpits, too loose in the upper arms) and it's a thong. I put this on first from all the purchases and it made me wonder if I was too old to wear ASOS. Then I put on the kimono dress mentioned above and it reminded me of why I continue to shop here. Thank goodness for super easy free returns! MISS.
ASOS Body in Off Shoulder Stripe with Short Sleeve – 12
I am super particular about my stripes. I like a certain width, a certain balance of color to white. Some people are obsessive about wine, some about mascaras, some about olive oils… I am about stripes. And this stripe didn't pass my test. It looked cheap and it was a thong and the sleeves were an awkward length that didn't flatter. MISS.
ASOS Satin Jumpsuit with Waterfall Wrap – 14
THIS is why ASOS is great. Weird ideas executed in a wearable way to make people stop and notice. First glance, this looks like a v-neck wrap maxi dress but it's actually a jumpsuit with a layer over it. And it's so darn cool. It drapes so beautifully (that is after you steam it because it comes a crumpled mess) and you can wear a regular bra and it flatters and it's comfortable but it's going to cause strangers to stop you and tell you how much they love it. You can wear it with some hot pink heels and crazy statement earrings or gold hoops and flat gold sandals or even a wacky heeled ankle bootie and a scarf around your neck. If you have a large meal no one will be able to tell and you can look black tie without dealing with chub rub and the next weekend wear it to a club or party. As a 5'3″ woman, I would have had to have the straps/shoulders raised at least an inch for a proper fit and a good foot lopped off the bottom but neither alteration is too costly. But I returned it. I remembered I own an amazing funky printed one-shoulder jumpsuit that can accomplish similar and I've only worn it twice. If it's too big, I'd rather use the money to alter what I have and make it work than add more to my wardrobe. So if you need something like this, do check it out. I think it's pretty cool. So hit? Miss? Not sure.
ASOS WHITE Cotton Twill Structured Sleeve Two-Piece Top – 14
My sister sent this top to me, thinking I'd love it. I love orange, and I love a statement sleeve. I believe she sent it to me in an Instagram DM, seeing someone else rock it. I put it in my virtual cart but at the time didn't purchase it. I decided to with this order. Yeah, this is a no for me. The fabric is brushed twill, you likely have or have owned a pair of chinos or shorts in this same exact fabric. So you can imagine the weight, the stiffness, and the way the fabric mutes even the boldest of colors. And it muted this orange so it looked like prison garb. The neckline on the site makes it look like a split collar, but actually it's a popped notch collar which is super weird and high and hits my chin. If I fold it down it makes this look like I really did take prison garb and upcycle it into a fun top. If the neckline was different and the fabric was softer, I'd keep it. I just thought this was really weird. Oh, they have coordinating pants so you REALLY can get that Orange is the New Black couture look if that's your thing. MISS.
ASOS DESIGN Curve Jumpsuit with Kimono Sleeve and Peg Leg – 12
I love orange. I love jumpsuits. I figured Curve would be a better choice as it would have the room in the body without mile-long legs and the neckline down to my belly button. I have been an ASOS Curve 14 for a couple years so I went with 12. I struggled to get this on, even unzipped and still the top had way too much volume and the neckline was too low. It's a shame because this is a fun kind of jumpsuit that's great for all sorts of events, and it comes in a lot of different colors. If you wish to try it, I recommend sizing up unless you're a true hourglass or have a really small waist. But for me it's a MISS.