This article may contain affiliate links; if you click on a shopping link and make a purchase I may receive a commission. As an Amazon Associate, I earn from qualifying purchases. 
Everyone was so surprised that I could fit a week's worth of luggage in my Lands End tote, so I made sure to take pictures of my bag for this weekend's getaway. Since I worked late on Thursday and had to get to work very early on Friday (and then leave straight from work to the beach), my packing was less calculated and more throwing random stuff into a bag and crossing my fingers. What I packed: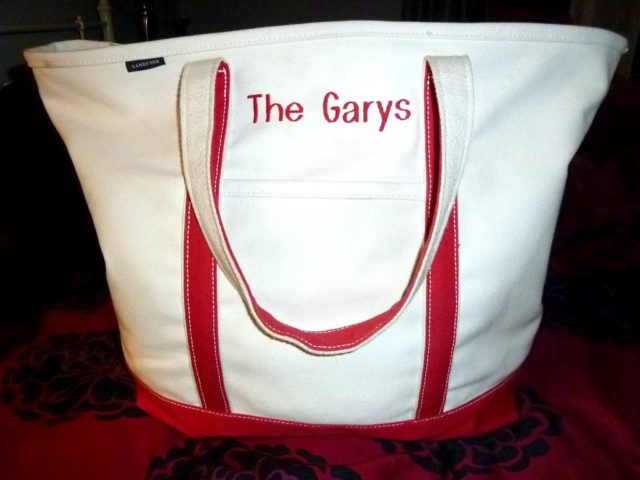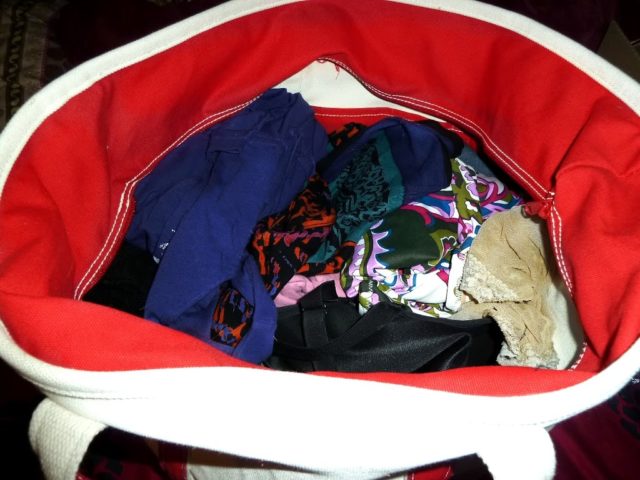 Old Navy denim cutoffs
Bold print loose rayon tank from Downtown Cowgirl
Tan crocheted sweater from Ann Taylor
White ribbed tank from Caslon
"Make Art Not War" tee shirt
Pink Heritage Oxford from Lands End Canvas
Chambray shirt from Merona
Mauve tissue-weight boyfriend cardigan from Ann Taylor
White chino shorts from Target
Ivory/navy stripe scoop tee from J. Crew
Red stripe maxi dress from Gap
Olive jersey sundress from Banana Republic Outlet
Same dress in purple print
Navy cotton sundress from J. Crew
Red-orange knit surplice neck dress from LOFT
Multicolored clutch from Novica
Strapless bra
Nude bra
four pair underwear
My Shimera nightgown
White paisley halter swimsuit from Canvas
Turquoise halter swimsuit from Swimspot.com
Orange beach towel from Lands End
Black Reef "Sandy" flip flops
22 oz. Camelback reusable bottle
bodycology Body Wash and mesh scrubby
Contact lens case, solution, and extra pair
Toothpaste and brush and NTI
Travel-sized shampoo and conditioner
Jonathan Create Motion (didn't bring dryer or curling iron since I knew friends would have)
Round brush and paddle brush
Razor and extra blade
Deodorant
Eye cream, day moisturizer, night retinol treatment and night cream (forgot face wash)
Large cosmetic bag of makeup
Small cosmetic bag of some jewelry (hoops, green shell earrings, some bracelets)
Cell phone charger
Extra pair of sunglasses
To work and for the trip down, I wore my navy Canvas dress, jute belt from Anthro, tan Softspots sandals and carried my brown Sandhurst hobo from Banana Republic.
When we got there, I changed into my denim cutoffs, white tank, and tan crocheted sweater.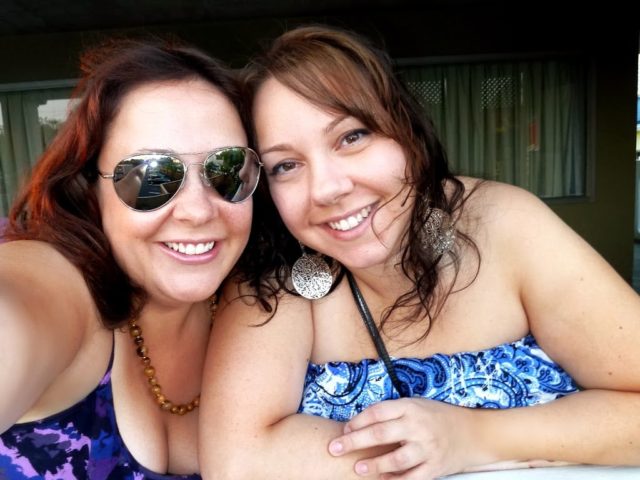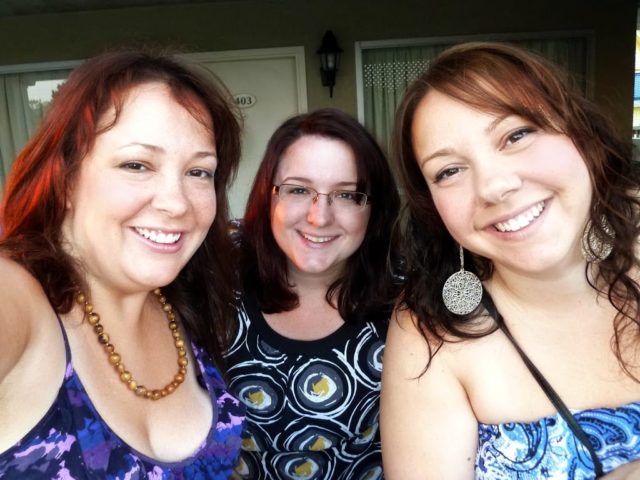 Before we went out on Saturday evening
The next day for pool, boardwalk, lunch, etc. I wore my Canvas bathingsuit and my J. Crew dress as a beach coverup. That night, I wore my purple print dress from Banana Republic outlet. Sunday, I wore the same dress in olive.
So yep, I totally and completely overpacked, but I was in a rush and at least I had options!
The weekend was fun, but exhausting. Since I had to work until 3 on Friday and we all wanted to ride in one car, we didn't get to Rehoboth until 8pm. Instead of spending forever trying to figure out where to eat, we went to Adriatico. Never a line, outdoor seating, reliable and good service and food. After we roamed looking for a good bar to hang out and ended up at the Parrot Biergarten which happened to be right next door to where we were staying!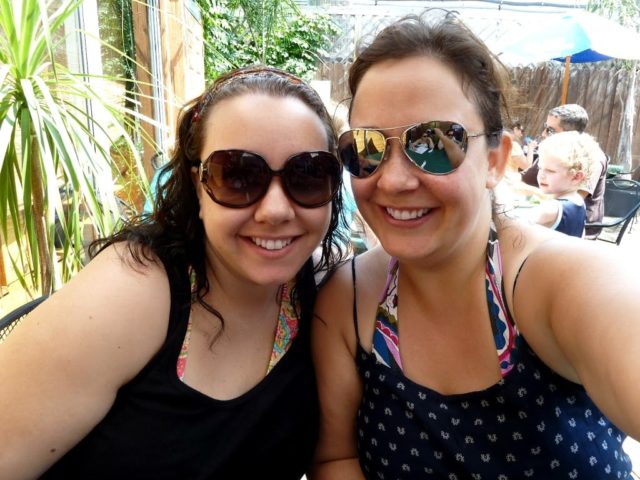 Sunglasses hide a multitude of sins
The next day we were feeling the effects of our wild and late night. We had a slow start and a slow day… we didn't even get to the beach. Instead we hung out on the sundeck of the hotel, which has a really nice pool and hot tub. We went to Zoggs for lunch which looked interesting, but had meh food, gross bathrooms and terrible service. After we roamed around the boardwalk and shops, and then went back to the hotel for a late afternoon nap. That night we went to Claws for crabs.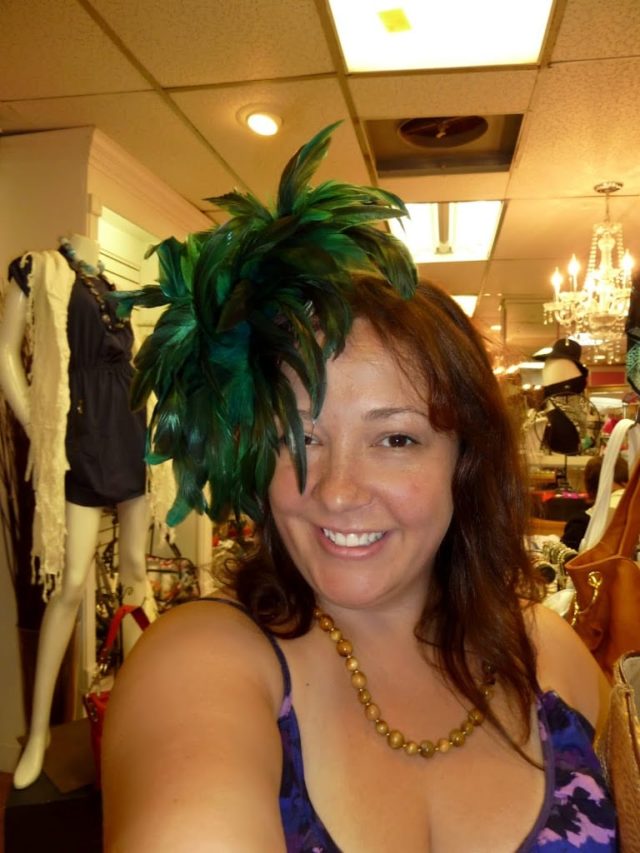 I was crushing on this green feather headband fascinator from Tiger Lili, but my friends reminded me that I don't have the life where I can carry off such a piece.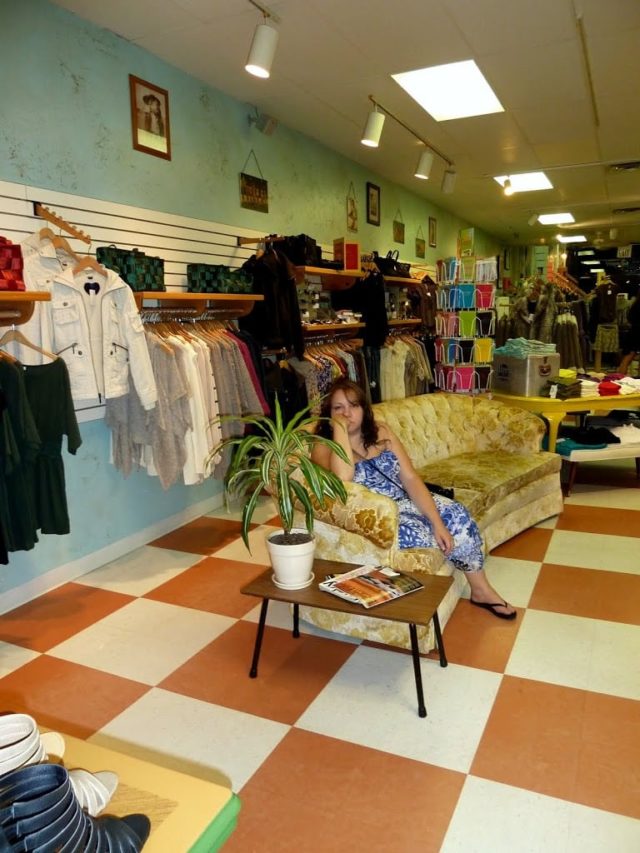 My sister waiting in Downtown Cowgirl while my friend and I tried on fur vests and fun clothes we don't really need
We planned on going out to the bars, but realized we were pretty exhausted and spent from Friday so we roamed around Rehoboth (at this time I got my new blouse and a vintage leather cuff) and then went back to the hotel room where we watched Titanic and were asleep by midnight. We're such wild folks!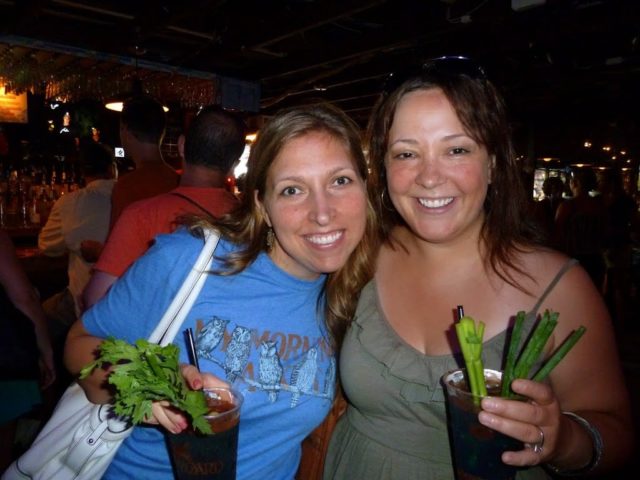 Sunday we headed to Dewey Beach to go to Suicide Sunday at The Starboard. We used to be big Dewey people, but haven't gone in a couple of years. It was fun to return, make our own Bloody Marys, bop to '90s pop, eat Eggs Delmarva. After Suicide Sunday, we planned on hitting the outlets. While driving to the Coach outlet, a car pulled up to us and informed us that our brake lights weren't working. Awesome.
We stopped by an auto body shop which thank goodness was open on Sunday. Unfortunately he said we needed some part that he didn't have in stock. He did a reset, and wished us well. The reset lasted maybe five minutes and then the brake lights were out again. So we drove home slowly with a "Brake lights not working!" sign in the back window and our hazards blinking. And then we drove into a torrential rainstorm. What should be a three-hour drive took us more like six. By time I got home, I was completely DONE. D. O. N. E. I snuggled a bit with Emerson, my husband made casual dinner of pulled pork sandwiches which we enjoyed with one of my friends from the weekend and her husband and I was in bed by 9:45.
As we were packing up on Sunday, I found it too funny to not photograph: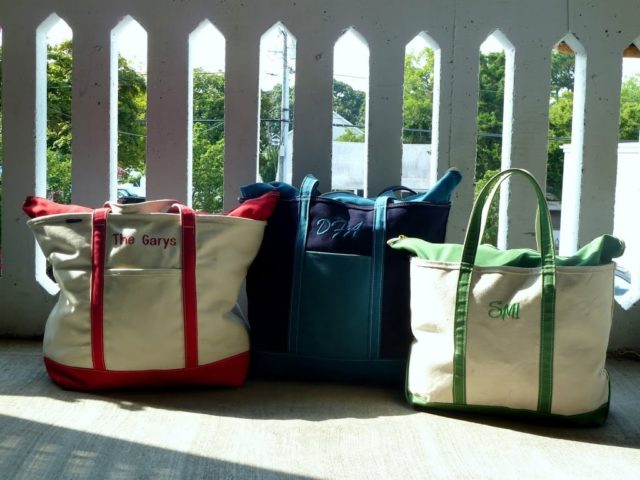 Follow Me | Twitter | Facebook