This article may contain affiliate links; if you click on a shopping link and make a purchase I may receive a commission. As an Amazon Associate, I earn from qualifying purchases. 

I thought I was exempt from having those kinds of mornings. You know, a morning when you anticipate getting slammed at work and need to be showered, dressed and properly caffeinated, lickety-split.
Unfortunately, no one gets a pass. Not even when there are only thirty-five footsteps separating your bed from your desk.
I purchased Nivea In-Shower Smoothing Body Lotion weeks ago, but the bottle sat on my bathroom counter untouched for at least a month. I wouldn't remember to try it until it was too late, and I was already out of the shower.
It was one of those kinds of mornings, when my six-week overdue book was due or else, that I finally grabbed it in a frantic rush to shower. Super dry skin means I can't skip moisturizer without paying for it later with tight, scaly skin. I hoped applying an in-shower version would shave precious time off my grooming routine. Following instructions, I applied it to wet skin, avoiding the bottoms of my feet (the bottle cautions that it shouldn't be used on the soles of your feet because of slipping concerns). I rinsed beneath the shower spray and then dried off with a towel.
The lotion left my skin feeling instantly soft and lightly moisturized. No greasy film or stickiness. Even my usually rough, knees and elbows were silky to the touch. Still, I kept a bottle of my thick, creamy moisturizer on stand-by just in case light moisture wasn't enough. I fully expected to have to slather it on by noon when my skin reverted to snakeskin. It never happened. Moreover, the lotion kept Nivea's promise to leave skin soft, smooth and moisturized for 24-hours.
The convenience factor combined with the fact Nivea In-Shower Smoothing Body Lotion does exactly what it says has changed my grooming routine and earned it a permanent place in my shower. I bought it at Walgreens for $8.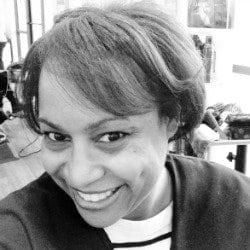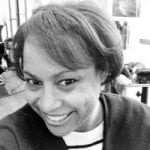 A Harlequin romance author and former newspaper crime reporter, Phyllis Bourne writes to feed a growing lipstick addiction. When she's not at the computer, she can be found at a cosmetics counter or her favorite hair salon spending the grocery money. She lives in Nashville with an understanding husband, who in one kiss can discern the difference between department store and drug store lip gloss. Check her out online at www.phyllisbourne.com.