This article may contain affiliate links; if you click on a shopping link and make a purchase I may receive a commission. As an Amazon Associate, I earn from qualifying purchases.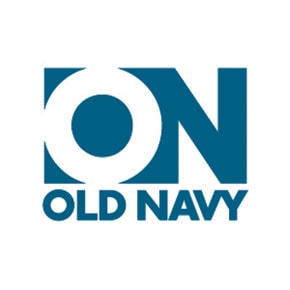 When you are a woman of less than average size, there is nothing more frustrating than companies who swear they carry extended sizes but they just don't fit.
As a petite woman, I hate when companies sell "short" lengths in trousers in jeans. The inseam usually is the right length, but nothing else about the pant is actually petite. Petite women are not the size of 5'7" women but with shorter legs; usually we have shorter torsos, a shorter space between belly button and crotch, our hips and thighs are thereby proportionally spaced on our body. A "short" pant usually gapes at the waist, goes past our belly buttons, bunches at the crotch and hips and just has a poor fit.
I have many tall friends who complain that "long" lengths are often not long enough, and if they are they are usually too short in the rise and too slim in the hip area. Again, a tall woman is usually not just an average sized woman with longer legs…
For tall and short women, other garments are also an issue. Jackets are the worst – not only are sleeve lengths wrong, so are the widths of shoulders and where the jacket is supposed to nip in at the waist. Petite women often look as though they are playing dress-up in their mother's closets and tall women always look stuffed and uncomfortable in shrunken pieces. Dresses bunch at the waist on petite women, and often are an indecent length for tall ladies.
Well one of my favorite budget-friendly retailers has seen the light… and the fact that not all women have the same size torsos. Old Navy has come to the rescue with their new Petite and Tall lines for Women sizes 0-20!
The new Old Navy Petite and Tall lines have many pieces from their standard size line, just cut to fit a tall or petite woman. I had to check it out for myself.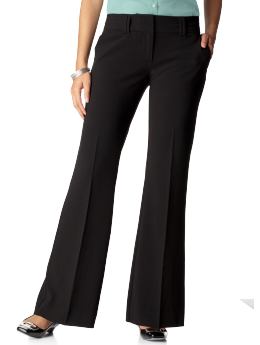 Since I am pregnant, I knew I wouldn't be able to accurately test out the petite cuts of dresses and shirts. However I knew with a belly band I would be able to see how a pair of trousers fit. I decided to test the line with their Stretch Ponte Mid-Rise Wide-Leg Trouser (see left). Ponte knit is one of my very favorite fabrics – easy care, can dress up while feeling as comfy as a pair of yoga pants, keeps its shape. I own a jacket of black ponte fabric and was thinking this could make a nice casual suit. Also a true test of a proper petite fit are how the pockets lie on the frame – these pants have side slash pockets and I wanted to see if they would gap, if they would be at a place that would be comfortable to actually use, and if they were fashioned well to lie flat.
As always, the order arrived from Old Navy promptly, well packaged without extra paper and stuffing. The pants were a medium weight of ponte fabric, unlined, acetate pocket linings, simple invisible seaming. Closure of a zipper, hidden button and two hooks for the waistband (which I love because it gives a very smooth flush finish under trim knit tops).
On, the pants really do fit like a true petite! The rise was shorter than regular trousers, hit just below the belly button, laid smooth over the bum and crotch. The length was perfect for my 5'3" frame with a kitten heel. And the pockets? Even with my belly bump they were smooth. They arrived basted shut (front and back pockets) which helped the pant come shipped smooth and then wear smooth.
The pants are machine washable; I washed them on the gentle cycle and had them hang to dry. This is how I clean my other ponte garments; it helps maintain good texture of the knit and the rich black color. After washing, the pants looked exactly the same. They didn't pill, didn't fade, didn't stretch out. I compared them to a $65 pair of ponte pants from a different company and they looked to be of equal quality fabric, and equal construction.
Oh my goodness, budget-friendly petite clothing that is truly fit for a petite woman? Old Navy has produced Fashion Nirvana!

Old Navy Tall line is made specifically for women over 5'10". There is an extra half-inch in the shoulders, longer sleeves, longer length in tops, lower waist position for tops and dresses, a nice longer rise, a full 36" inseam, and proper shaping to fit a woman's figure.
Old Navy Petite line is specifically for women under 5'4". The garments have narrowed shoulders and higher arm openings (yay for properly covered bras!). Sleeves are shorter, hips and waist are more narrow than the classic, fit, pieces have a shorter rise and there's a lovely 29.5" inseam for truly petite ladies.
The Old Navy Petite and Tall lines are available exclusively online.
You can see the ponte pants on me at my other blog, My Wardrobe Today. Do know they don't fit as usual due to being 26 weeks pregnant. 🙂