This article may contain affiliate links; if you click on a shopping link and make a purchase I may receive a commission. As an Amazon Associate, I earn from qualifying purchases.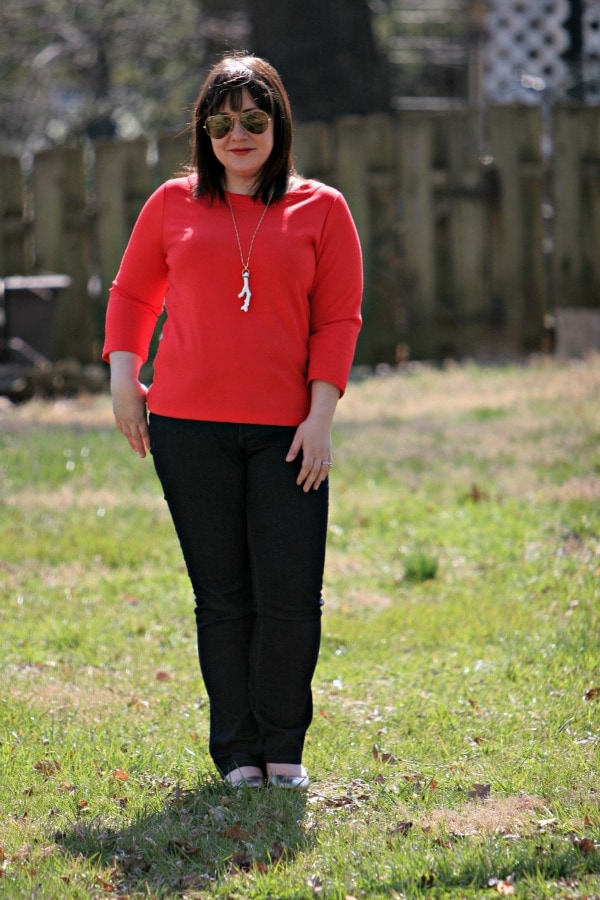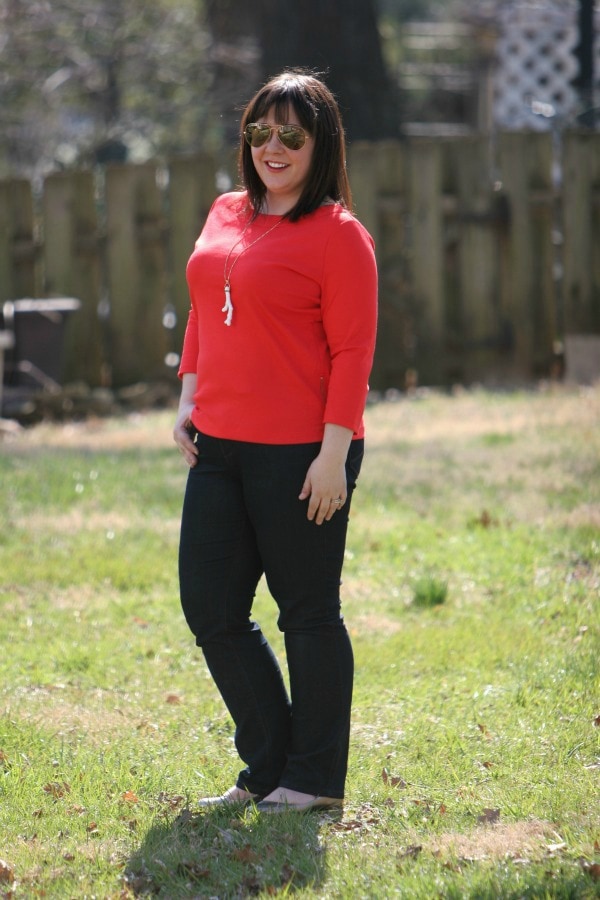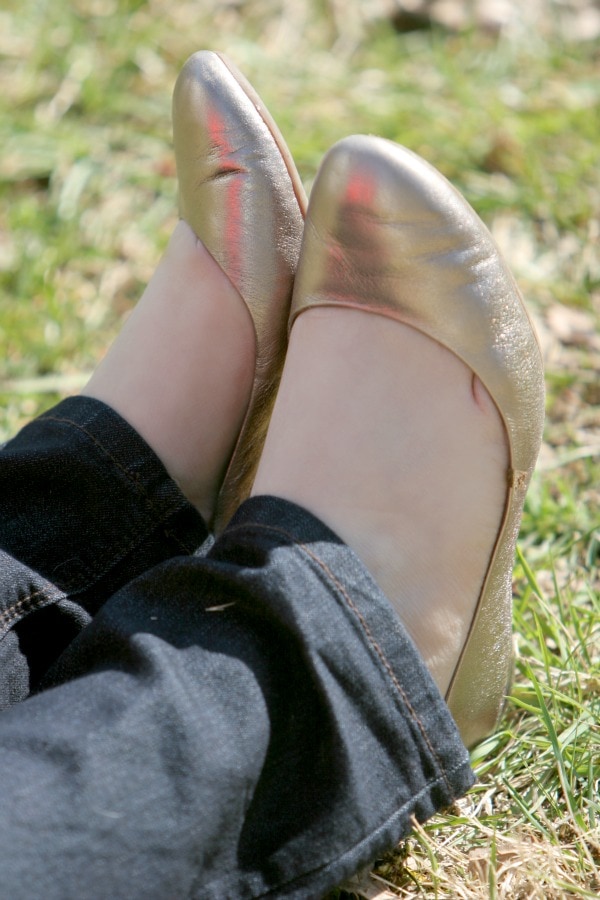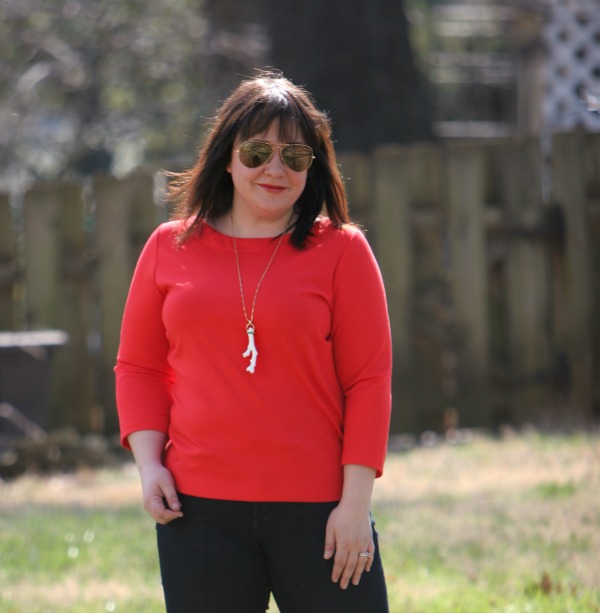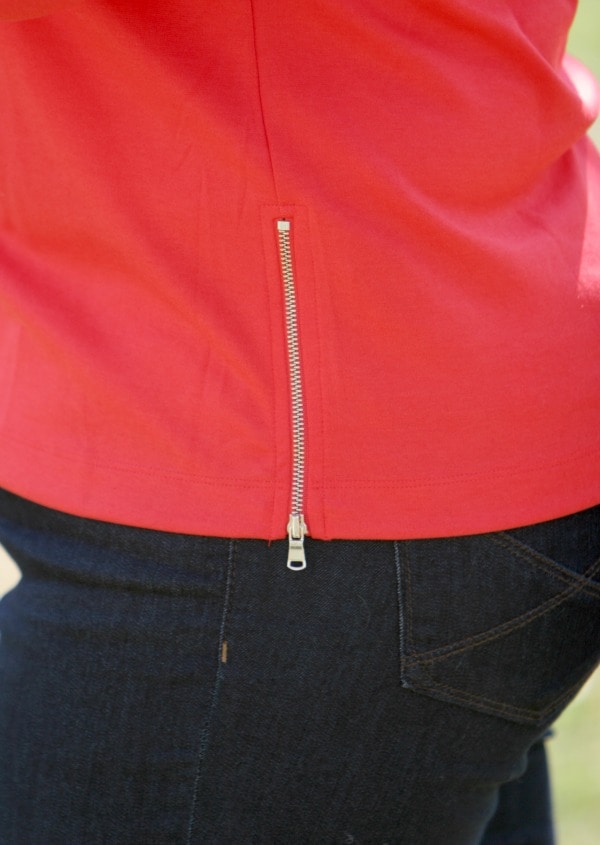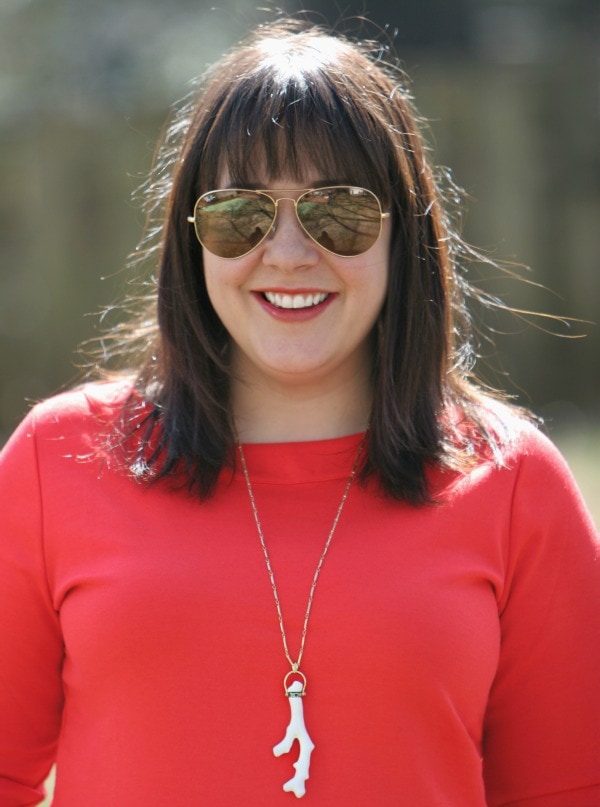 My weekend style is pretty simple – solid or striped knit top with jeans. When it's cold those jeans are covered with tall boots, when it's warmer the flats come out. Yes folks, I do own flats and wear them on weekends to give my feet a change of pace. Ecco sent me these flats and I adore them because they are a soft leather, have good structure and arch support, and I love the soft metallic finish.
This top was a final sale from Ann Taylor online and I wish it wasn't for I would likely return it. It's extremely boxy which makes me look a bit like a linebacker and the side zippers scratch my stomach. Oh, and even though I bought it online and it arrived with tags, it smelled like another person's deodorant and perfume and had blonde hairs twisted into the knit. Seems to be a running theme lately with online shops as I made my first MYHABIT purchase – a lovely red Latico leather crossbody that is the perfect color and size for casual spring and summer activities (and half the price of what it's selling for online). Though it had tags on it, the bag came with a "purse score" (festie terminology: when you find something random and good on the field after a performance at a festival it's called a ground score) of a Yogi Bedtime tea bag and a clay bead. I get that shops re-sell returned items, but where is the quality assurance that checks pockets, sterilizes and cleans items before retagging?
On a positive note, The "Hayden" jeans from NYDJ in petite is a pretty good straight jeans for the spring per my fantasy fashion wish list!
Follow Me on Bloglovin | Twitter | Facebook | Instagram