This article may contain affiliate links; if you click on a shopping link and make a purchase I may receive a commission. As an Amazon Associate, I earn from qualifying purchases. 
Come summer, I feel like an idiot rocking shimmery shadows, high-pigment lips and airbrushed skin. Warm weather is a time when freckles and a flush is apropos, but as I age I find it less possible to achieve a natural "no makeup makeup" look with just a little dab of concealer and tinted lip balm. Though I am fastidious with sunscreen and moisturizer, my previous bad habits (hello, my name is Alison and I am an ex-tanaholic) have still left their calling card all over my face and I need a bit of help to look fresh.
This summer I dabbled in a few products to look fresh, polished but not too polished. Products that didn't try to make me look ten year younger, but possibly would make my skin look less damaged from sun and fun. Some were a waste of money, some were pretty darn decent.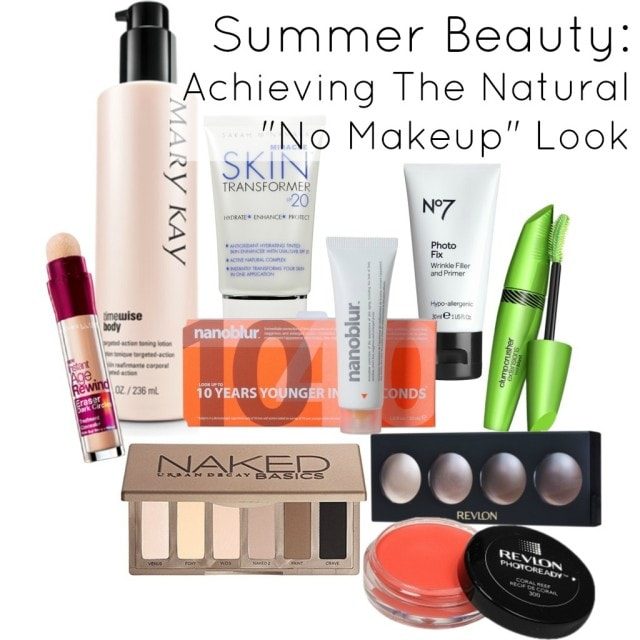 Miracle Skin Transformer SPF 20 Face
If Helena Christensen says some skincare product is the shizz and it doesn't have a Le Mer pricetag, I'm willing to try it. This product is a primer, moisturizer, sunscreen, and color all in one but it's not like any BB Cream I have tried. The formula is thicker, dryer, and the coverage can be increased with additional layers without looking greasy or heavy. It actually survives a day with humidity, sweat, and my greasy T-zone.
This won't give you flawless skin, but I like it better than a BB or CC Cream for coverage, natural non-shiny finish, and longevity. It's a great weekend product, and I like it with concealer and then flushed cheeks and bold lips.

Note: I ordered Medium and find it to be a good choice for my skintone.
Maybelline Instant Age Rewind Eraser Dark Circles "Neutralizer"
I reviewed this before and raved about it, but a few of your comments said the packaging is crap. I am on my third tube of this concealer and I have to agree. My second tube was only half used when it completely broke while I was in New York. I couldn't get it to spin, I couldn't eek out any more product. Sadly, I purchased two tubes at the same time so I still had one unopened to use.
I'm using that last tube, and it drives me batty. The packaging cracked, so you will click for more product and nothing happens. If you press down and spin it will click, but it cracks the packaging even more making me feel I only have a few more wears before it too is completely broken. Great formula, good coverage, but packaging so crappy it's not worth it to purchase.
Revlon Illuminance Creme Shadow – Not Just Nudes
I'm not skilled with the makeups. All I know is from a couple years as a trainer for The Body Shop, and two amazing makeup artists (one Chanel, one Trish McEvoy) who took the time to teach me carefully while I sat at their counter (and thereby spent half a paycheck). Cream shadows and blushes are things I have tried and failed at. Too complicated, too easy to go wrong, harder to blend, easier to crease. But when I was researching the best shadows for aging lids, I saw so many artists recommend creams.
My 38-year old lids are much better with cream shadows than my 28-year old lids, and my 38-year old lids love this quad from Revlon. Some have a tiny hint of shimmer – not enough to look like a disco ball but enough to look dewy. The others are sparkle-free, but the cream formula keeps it from looking dowdy. I can pat this on almost-nude skin, but it also looks polished for the work day. I odn't find it creases, though it does fade after a few hours.
Revlon Photoready Cream Blush in Coral Reef
As I mentioned, cream blush is another product I found too complicated but with age I am understanding the benefit. Powders look more obvious now that I have drier skin, larger pores, and fine lines. I already caught myself often adding a bit of flush with lipsticks and tinted lip balms, I felt an actual cream blush may be a better formulation.
When I was in NYC for the Foxcroft shoot, I learned a lot from the makeup artists. One thing I saw was that you could use extremely bold colors for a soft natural look. She used a very bright blush on me, but with a light hand so it looked natural. Coral Reef looked to be a similar color, and is that not-too-cool of a shade that I find flattering (I usually wear NARS Orgasm blush).
First application… I looked feverish. Second application… very clown-like. Third time's the charm. I applied it by tapping my fingers gently in the pot, then tapping gently on the apples of my cheeks, and then softly blending. I can then add more for a bolder look. This makes for a far more natural flush, and one that looks good on bare or almost-bare skin. I apply it under any powder or wear on its own – it is far better than lipsticks and tinted balms because there isn't any smeary greasy feel and it holds well all day long.
Urban Decay Naked Basics Palette
I know, I know, you all have had this shadow set for 50,000 years and where have I been? Well I've been perfectly content with Revlon Colorstay shadow quad in Neutral Khakis… until Revlon went and discontinued it. I have bought every other neutral quad from Revlon and I find them too gray, too yellow, too pale, too dark. So I decided to get what is considered the best.
And it's the best I have tried. The colors are perfect for creating a polished "nude" eye, amping up with a bit of contour, or a subtle daytime-friendly smoky eye. There's a matte black shadow in the kit that could make your smoky eye dramatic enough for evening, but I have only used it so far as a liner. But yeah, I like every color in the palette and wish I bought this sooner.
nanoblur
Sarah of StyleIt mentioned she saw this cult fave in Duane Reade so I went looking for it and found it at Drugstore.com. Loved across the pond for its ability to airbrush skin without color, I wanted to try it and see if it would hide pores and fine lines without looking made up.
The instructions say nanoblur can be worn on bare skin or over foundation. On bare skin it works… okay. The consistency is a bit like toothpaste or wood filler and you need to pat, not rub. Rub, and you get weird white sticky ick on your skin that you need to rub like crazy to make it go away. But dabbing a teensy bit at a time and you can really blur out wrinkles and pores on bare skin, and cover with a bit of powder for a natural look.
Over foundation… I just can't get it to work. It balls up, it's visible, it feels gross, it won't pat in and the rubbing makes the same mess as on bare skin. Maybe it needs a special applicator or technique, I'm not patient enough to figure it out.

Boots No7 Photo Fix Wrinkle Filler & Primer
I was scraping the last bit of primer out of my Smashbox tube and was wondering if there was a product on the market just as good but not as pricey. This primer from Boots received a lot of good reviews and I have enjoyed other products from the line so I decided to give it a try.
I hate to say this now because it's only a month, but I think I like Boots' primer better than Smashbox. It dries faster, it seems to blur the skin and improve its look even without foundation, and it doesn't feel heavy. Not too shabby!
Mary Kay TimeWise Body™ Targeted-Action® Toning Lotion
The fabulous Rebecca Pruett reached out to me asking if I'd like to try a product from Mary Kay. Showing more skin in the warmer weather, I am noticing the loss of elasticity in my aging skin. I asked to try TimeWise Body™ Targeted-Action® Toning Lotion… and wow I really like it. I still apply Neutrogena Body Oil after my shower, but when my skin has dried I apply this as well, focusing on my arms and legs. Karl really likes the scent and he doesn't like most fragranced lotions. I like that it absorbs quickly and I think does help firm up the skin a bit. I think places like my knees look better after using this for a few weeks. I like this enough that when it runs out I will be getting more. It's not sticky, the scent isn't so strong it competes with my perfume, but you can smell it's rose/citrus/clean scent if up close (and it doesn't smell grody or overwhelming when your body heats up). Not really no-makeup makeup look, but it does make my skin look better and feel more comfortable shedding layers this season.
Cover Girl LashBlast Clump Crusher
You know me, I am always on the hunt for the perfect mascara. While DiorShow is almost Holy Grail, the price is just not possible for me. After reading multiple rave reviews I decided to try Clump Crusher… and I am a fan.
This is a really great mascara for the no-makeup makeup look because it really does crush clumps, giving you long, thick, lush lashes that don't look sticky. It's easy to layer for more impact, it survives sweat and the occasional tear-inducing viral video at lunchtime yet washes off easily with my evening cleanser.
Follow Me | Twitter | Facebook | Instagram