This article may contain affiliate links; if you click on a shopping link and make a purchase I may receive a commission. As an Amazon Associate, I earn from qualifying purchases.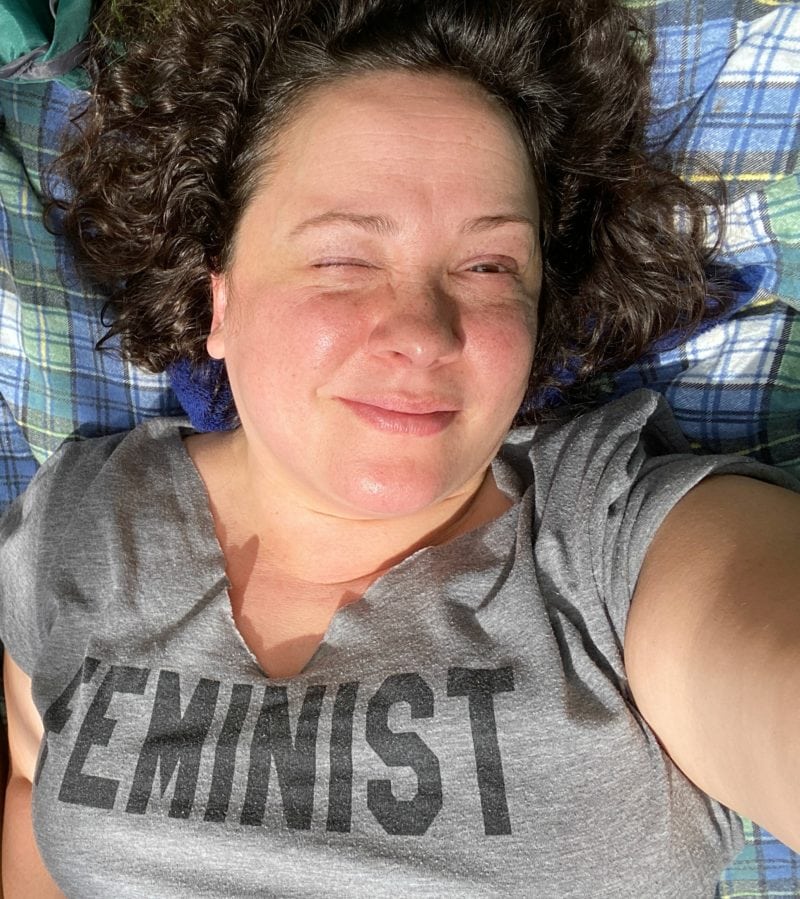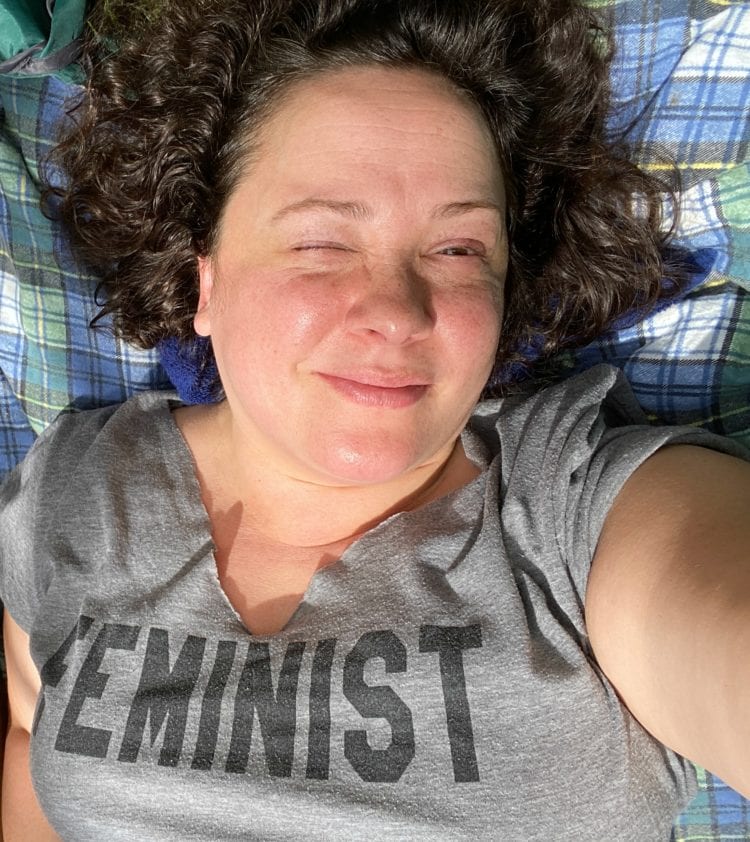 I have been receiving a lot of comments and emails the past months at home asking about my beauty routine and what makeup I am wearing. I wanted to share it here, as my beauty and makeup routine has changed a lot since being at home. I've changed products, streamlined my routines, and also changed my lifestyle which has affected my appearance. Below I share my current beauty and makeup routine.
Also throughout this post are some recent photos of me with various amounts of makeup. None of the photos have been retouched and I left them the original size so you can click them into a new tab and enlarge them. My skin isn't anything radical, and I don't claim to be a makeup guru, just sharing because I myself find it comforting to see such photos of friends and bloggers unretouched.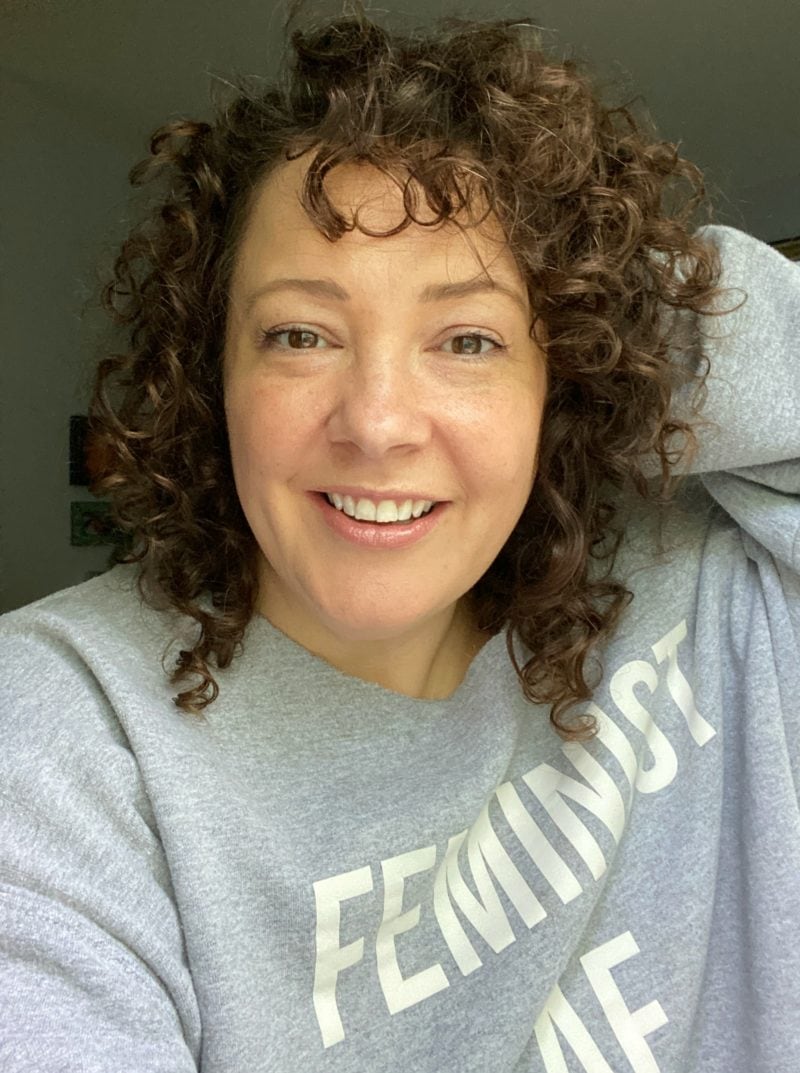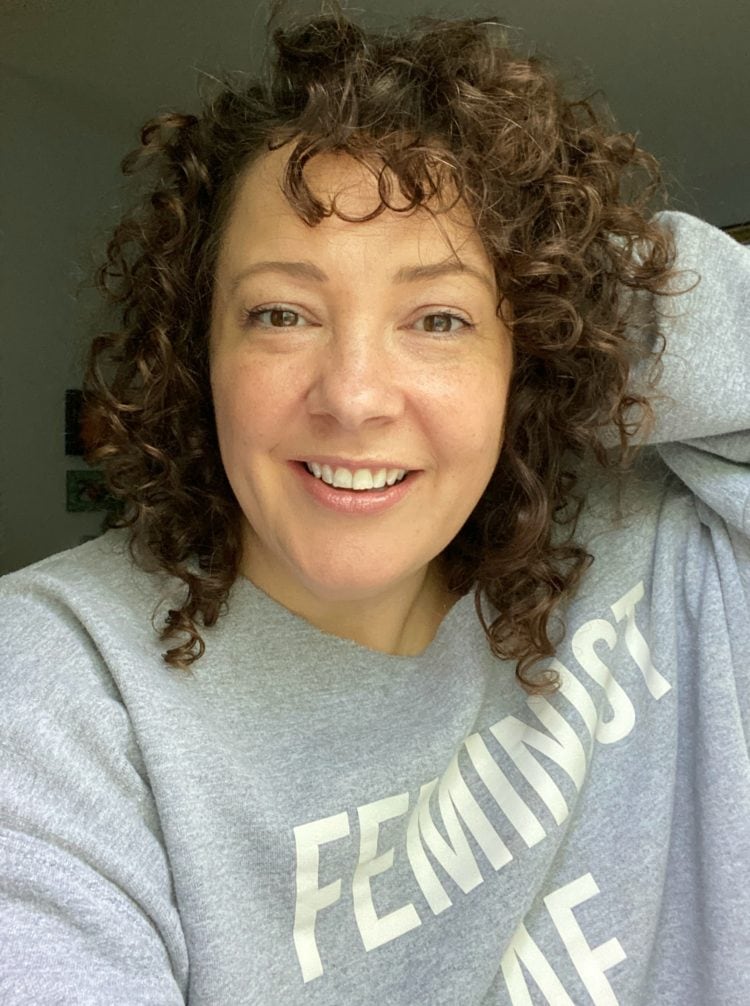 Skincare: Starting from Within
The biggest change to my beauty routine isn't a product, but my lifestyle. My life has changed a lot since the beginning of March.
Before everything shut down, I was going to a gym five days a week focusing on weight training. Once at home, I have been riding my Peloton a minimum of three times a week and at least three times a week I am doing some sort of strength training, whether it is a Peloton class or my own workout on the living room floor. I usually ride the Peloton five days a week, and some days even do two rides. The rides make me sweat more than I can recall ever sweating in my entire life, which is such a great detox for the skin. My face looks its best after a serious sweat session and then a shower with a cold water rinse at the end; I swear the combo takes five years off of me and I wish I could bottle it so I'd look that way all 24 hours of the day.
Another change in my life is going plant-based; I wrote about my plant-based diet in this blog post. Before the shutdown, I was maybe 75% plant-based, but when out of the home I ate meat and dairy and eggs and all the things with abandon. Since March, I had seafood in sushi three times, twice had feta cheese sprinkled in a salad, and once had a plant-based burger with real cheese on top. That is the extent of the animal-based products I have consumed. This has reduced my hormonal acne and I think has also reduced my dark circles as it has reduced my allergic reactions to the things that usually get me each spring (pollen, dust, etc.). I eat a lot of produce, most of my diet is frozen, canned, or fresh fruits and vegetables. We have a garden which gives us more dark leafy greens than we can consume as a family, we also get produce from Imperfect Foods and Number 1 Sons, a local company partnering with nearby farms for produce deliveries.
I also take supplements and add skin-boosting oils and ingredients to my diet. When I don't consume them, my skin feels drier and less glowy. I add flax oil and flaxseed to salads, morning oatmeal, and more. I also take borage oil and B12 pills daily. I used to take collagen peptides and it really helped my skin as well as my hair and nails, but going plant-based I haven't found a good vegan alternative
Finally, I haven't had an alcoholic beverage since February. I know this is a touchy topic for many, but not drinking has done me a world of good for my health, sleep, well-being, and I know my skin.
I don't think there's any point in spending a single dime on skincare or makeup if you don't start from within. I have tried to ignore this fact for most of my life but the past few months have taught me that whether it's beauty or social justice, we need to start from within and do the hard work.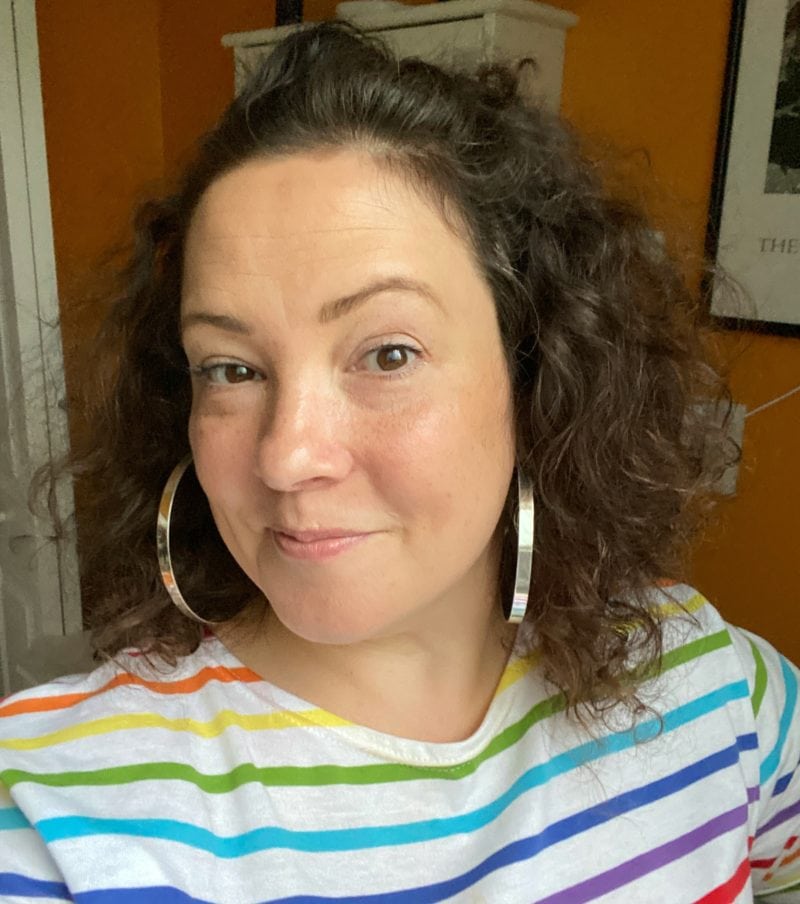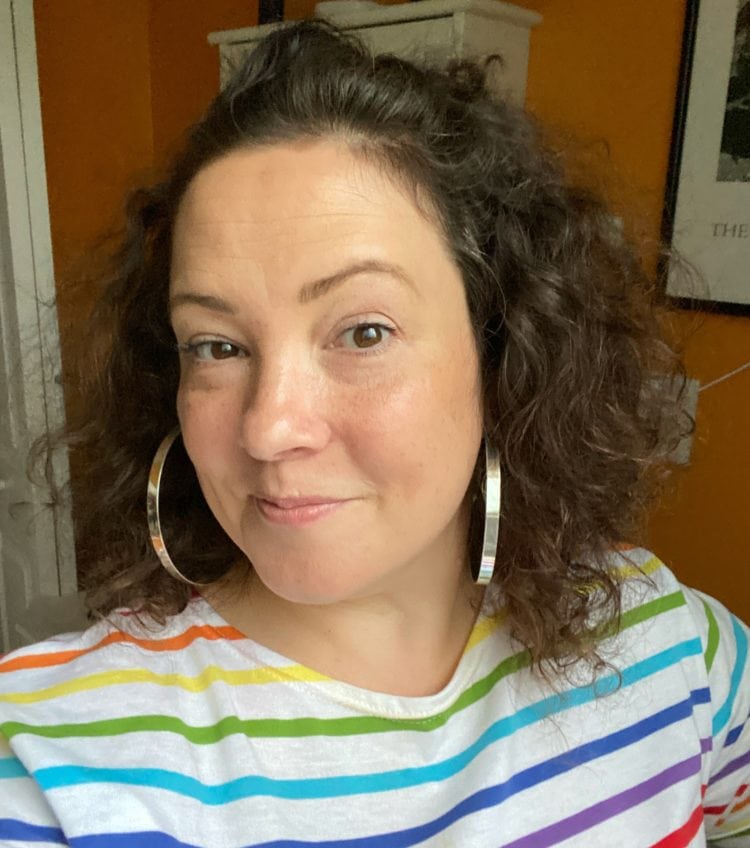 My Skincare Routine
For years and still now, I wash my face with Colleen Rothschild Radiant Cleansing Balm. I apply a thin layer to dry skin, gently massage it to loosen up makeup, dirt, mascara, all that jazz. Then I use a wet washcloth to remove it. I sometimes rub it all over my face and then wait to remove it when in the shower, using the steam and hot water to get a deeper clean. Other times, I just wet a washcloth and rub it off. I was using the mini-fridge I indulged in a year or so ago to have warm damp towels at the ready but I unplugged it as it was in the way and the towels would sometimes smell a bit… plastic. I may go back to it, it's a good way to have warm towels without running the water from the tap until it heats up.
If I am wearing makeup that day, I do a second cleaning of my skin with CeraVe, the one with the green label. I gently massage and use a fresh damp washcloth to remove. I use a lot of washcloths and reusable cotton rounds; I have one of these carts where I keep the washcloths and an old enamelware basin I once bought at a vintage shop (this looks similar) on the floor that I throw them in until I take them down to the laundry.
Then I apply eye cream. Right now I am using PRAI Beauty's 24K Gold eye cream, which is super creamy but absorbs nicely. I have always liked PRAI products, my skin is very happy with them and their eye creams for years have been my favorite. I dab a tiny bit with my ring finget and gently pat it in.
I then do some sort of treatment.
More often than not, I do Vitamin C. I bought a big bottle of Kiehl's during a Sephora sale; I am not even halfway through. While I am a fan of this product from Kiehl's I plan to try a Black-owned beauty brand when what I have runs out; I'm curious about Hyper and BeautyStat and would love to hear from you as to a Vitamin C you like. For me, Vitamin C makes the biggest impact on the glow on my skin, making me look like I got an extra hour of sleep. It also made my sun spot disappear. Seriously, look at this photo from 2018, that spot I had since I was 29 and now it's gone and the only thing that did it was Kiehl's Vitamin C every other night.
I switch up what treatment I do, though. Vitamin C is my gamechanger for glow and even skin, but I also like to try other things. My second go-to is Colleen Rothschild's Retinol Supreme Night Oil which I have reviewed before. However, I have a bunch of different products with acids and such in my medicine cabinet from REN, Pixi Beauty, Paula's Choice, The Ordinary, PRAI, and more. I don't plan to buy any more until I finish up what I currently own and then will reassess what has worked for me and will research new to me brands, preferably owned by women of color, to find new treatments.
I end with a night cream. I am currently using this night cream from PRAI and I really like it. It's very creamy and silky, absorbs nicely, doesn't cause breakouts, doesn't feel heavy in the summer, not too fragrant. I started it when I finished my jar of Colleen Rothschild Extreme Recovery Cream which has been a favorite night cream and winter day cream for years. I do not have a night cream that I find to be a Holy Grail product and this is a part of my routine I regularly switch up.
In the morning, I wipe my face with Pixi Glow Tonic with a reusable cotton round. I swear by this stuff, I use any leftover on my round on the tops of my hands and the backs of my upper arms where bumps show up. My husband also uses it. I then apply the same PRAI eye cream I used at night and some sort of moisturizer. I am not going outside as often as before, so I am only wearing moisturizer with SPF when I will be outside. Sometimes that means a mid-day face wash and reapplication but that also means the SPF is fresh. I have this cream from belief and this one from PRAI and I am switching between the two. When I use SPF I have this one from Dermalogica, this one from Elta MD, and this one from Paula's Choice. Come summer I usually amp up the SPF with proper sunscreen, and SPF in other products like powder and setting spray, but I haven't yet because I haven't been going out like usual and every time I do I am in a face mask, sunglasses, and a hat with a brim. If you have suggestions, do share them as I will have to update this part of my skincare routine soon.
I have done one face mask since quarantine. I do have this scrub from Colleen Rothschild in the shower and use it once a week (my husband also uses it, it's pretty great), but that's the extent of any special added treatments to my skin. No sheet masks, no rollers, no gadgets. I used to use them but I stopped and haven't seen much of a difference. I've really been more in maintenance mode, rather than trying to fight age and nature. Wrinkles are going to happen, the Vitamin C I feel just makes what I have look its happiest, and then cleaning and moisturizing the skin keeps it protected and healthy.
The Skincare Products I Use: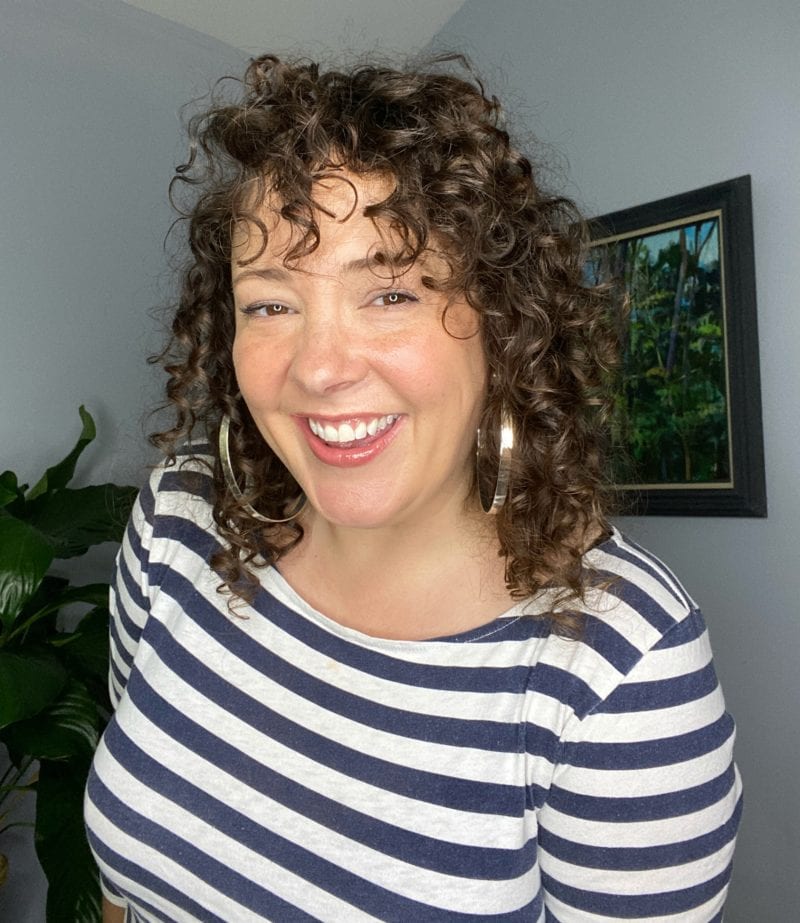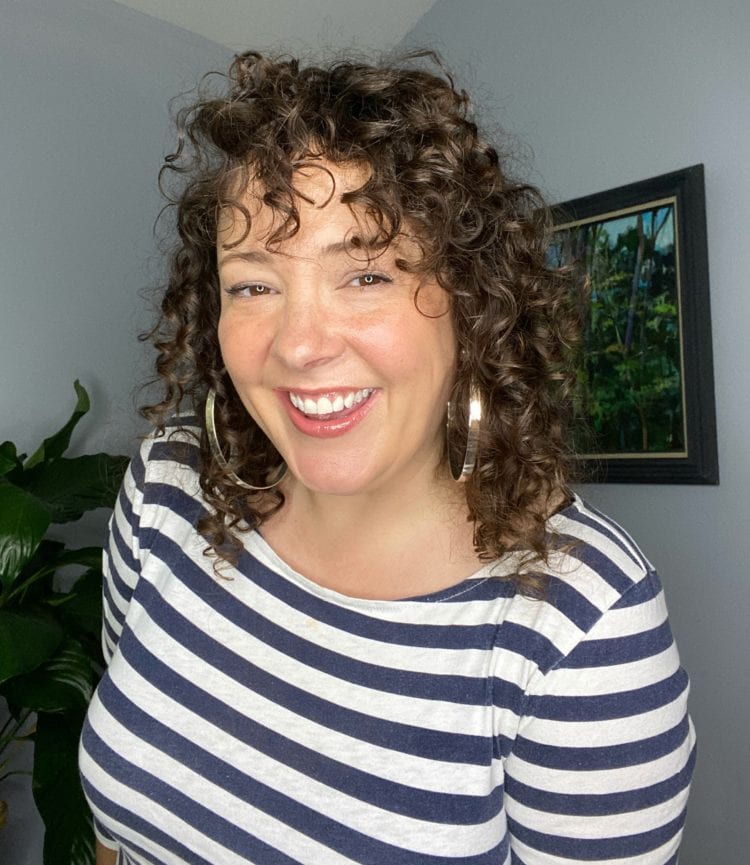 My Makeup Routine
No eyeshadow, no highlighter, no contour, no brow gel, no lip liner, no powder blush, no statement lip. I still own these products and likely will wear them again, but right now I am really liking the effect of my freckles showing, my face just being healthy looking instead of very much "done." Also this look wears well through the day; as I sweat and rub my eyes and such, the look just fades instead of looking as though I am melting.
The biggest makeup tip I can give you is to wash your brushes. Seriously, before you spend a dime at Ulta or Sephora, take your brushes and use a face wash or sulfate-free shampoo and wash those babies. Try to not get the water under the metal part, lie them on their side with the brushes hanging over the edge of a counter so they get good airflow to dry overnight. Everything will go on better, pigments will be more intense, blending will be easy, and your skin will be happier too! Some of my brushes are two decades old; if you care for your brushes they can last a long while.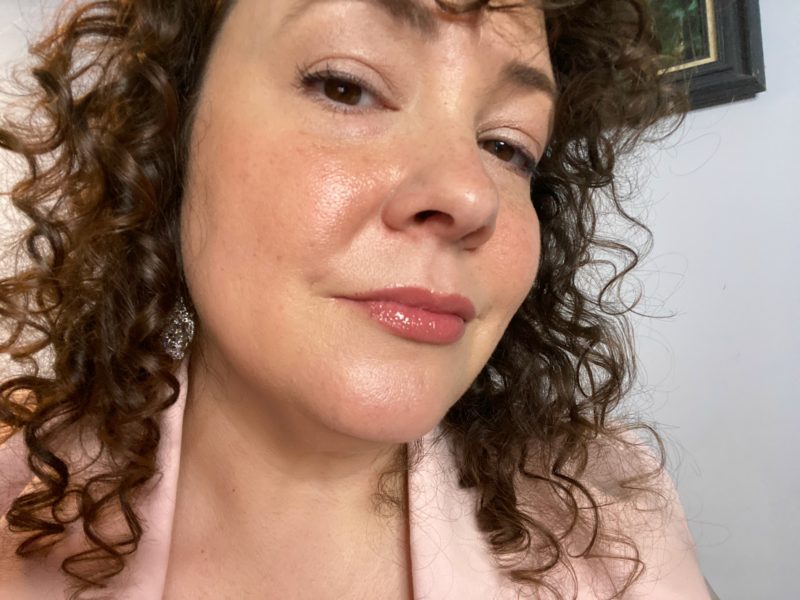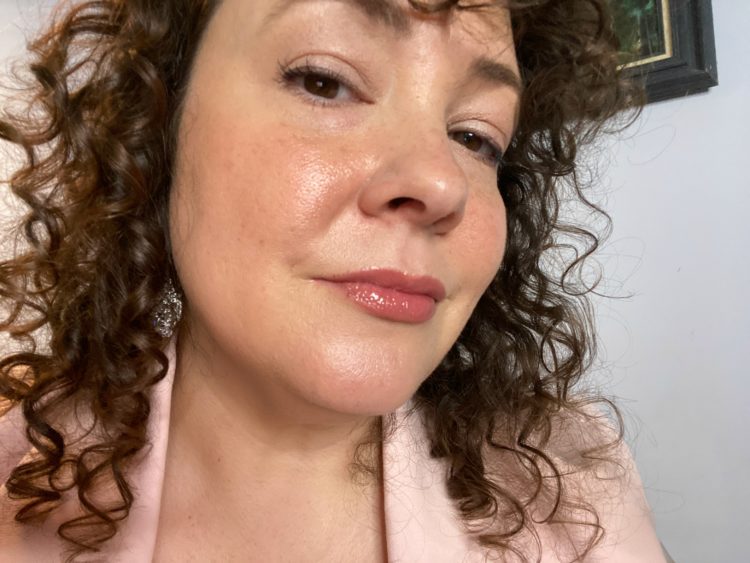 The Makeup Products I Use:

My Tips for Great Skin over 40
I have tried Botox. I have tried devices like NuFace. I've used really expensive products like SkinMedica, have done DIYs, used harsh chemicals and natural ingredients and I've found my skin looks best when I stop focusing on my face and care for my whole self. Our face is an extension of our body. Exhaustion, dehydration, poor nutrition, lack of sun protection, not cleansing nightly, not sweating on the regular… these show in your skin. Your insides determine the appearance of your outside.
I support women doing whatever makes them feel as though their reflection represents who they are inside. For each of us, that is different. It can be the procedure we have done at the dermatologist's office, or the choices we make on the kinds of brands we choose to buy and use. As the world opens up and we return to work and social lives… be thoughtful about what you do for your face and why you do it. Do what makes you happy, but do it for you and you alone. The most stylish and beautiful thing you can wear is confidence.