This article may contain affiliate links; if you click on a shopping link and make a purchase I may receive a commission. As an Amazon Associate, I earn from qualifying purchases.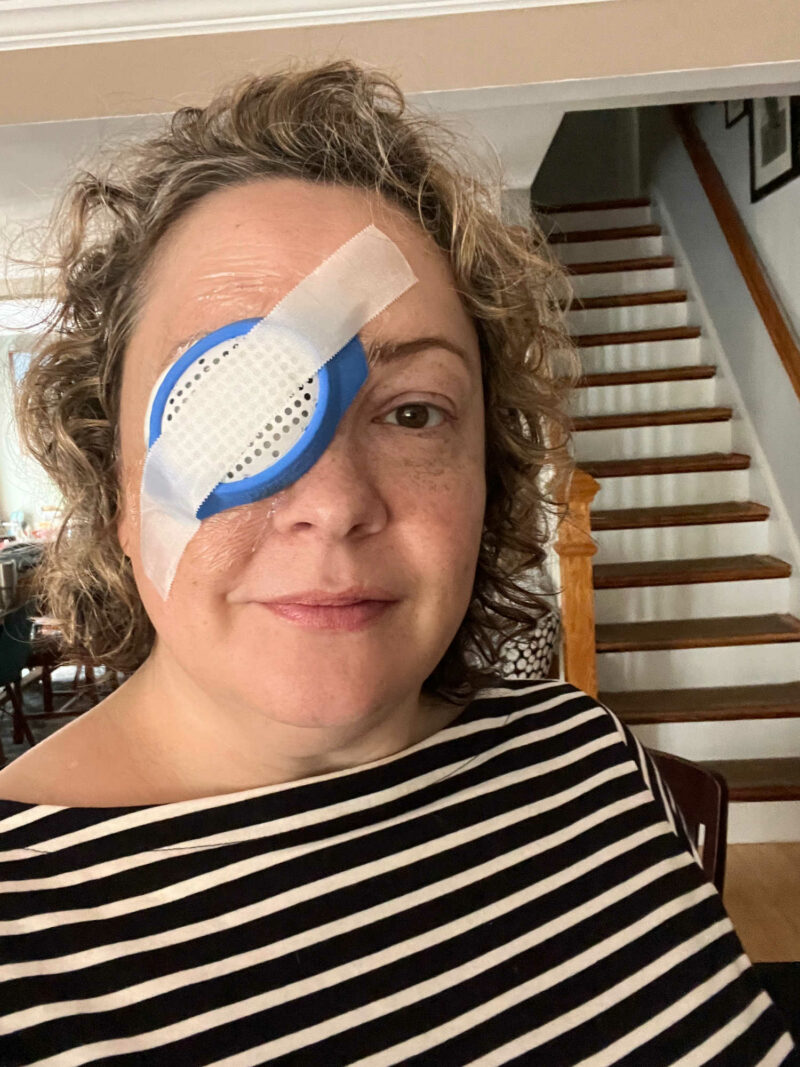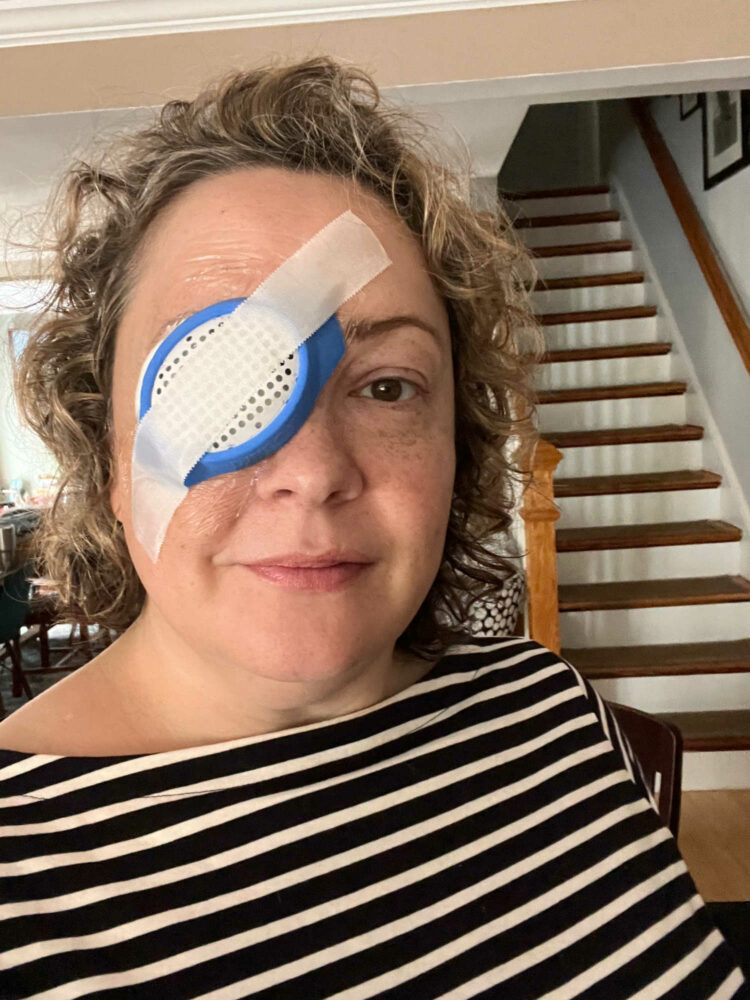 Trust Your Gut
No weekend reads today because I am either in surgery or recovering from surgery for my right eye's retina. This is a story about trusting your gut.
A year or so ago, I woke up in the middle of the night to use the bathroom. I noticed my left eye adjusted to the dark much faster than my right. My right eye acted as though there was a dimmer switch or tint over the darkness while my left could soon make out shapes in the moonlight.
I made an appointment with my eye doctor, went through a full exam, and was told I should get reading glasses and as we get older our eyes take longer to adjust from light to dark, distance to closeup.
A few months ago, began seeing weird flashes in my peripheral view. Researching perimenopausal symptoms I saw that it was common to see this and that they could be ocular or aural migraines, which can feel painless.
Comparing My Current to the Past
In my 20's, I got migraines quite often. I remember the first one. I was in a TJ Maxx on my day off work as a district visual merchandiser for Express. I was sipping my Frappuccino, leaning on the handle of a shopping cart, dragging myself through the home goods aisle when I thought I was shot. I even heard an explosion and the pain on the left side of my head and face was instant and extreme.
My migraines only ended once and after being pregnant; it didn't shock me that going through perimenopause they'd come back and in a different form.
But then one of the readers of my blog contacted me after I casually mentioned this issue and said it could be a torn retina. So I figured, why not make another eye appointment?
I went back to the same practice, but this time saw a different doctor. The same tests were done when I went in a year prior, and I was told my eyes hadn't changed much and just added some habits to keep my eyes rested and my stress reduced.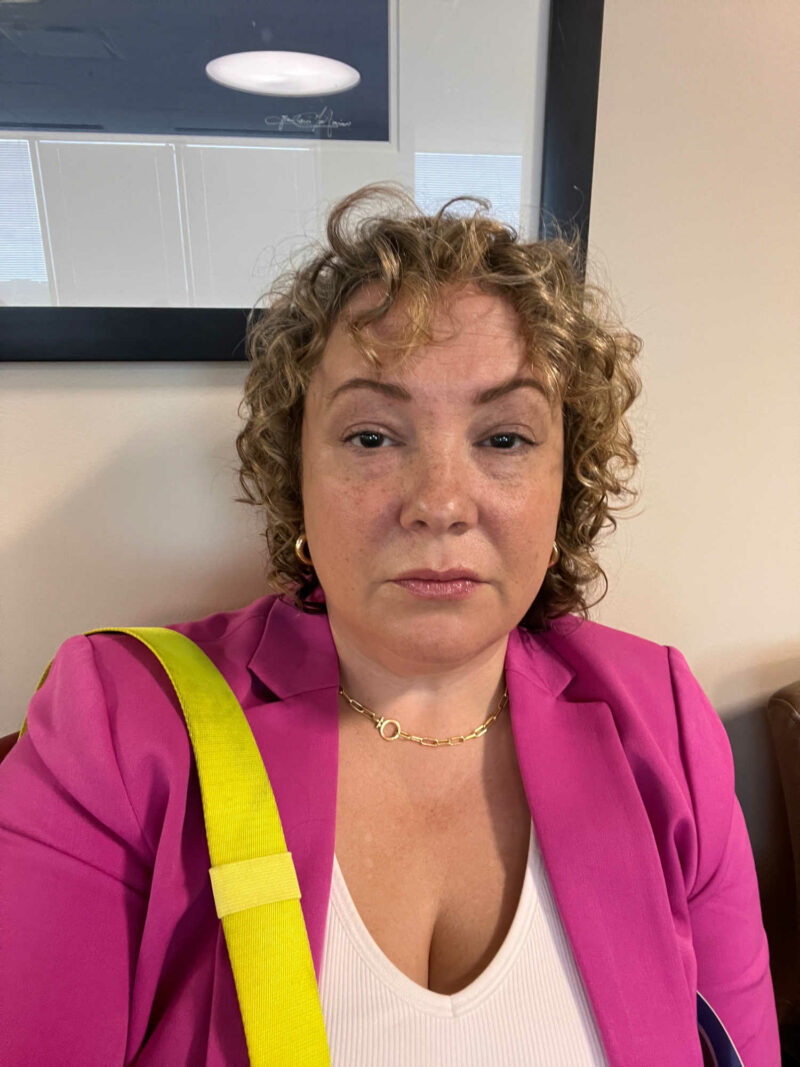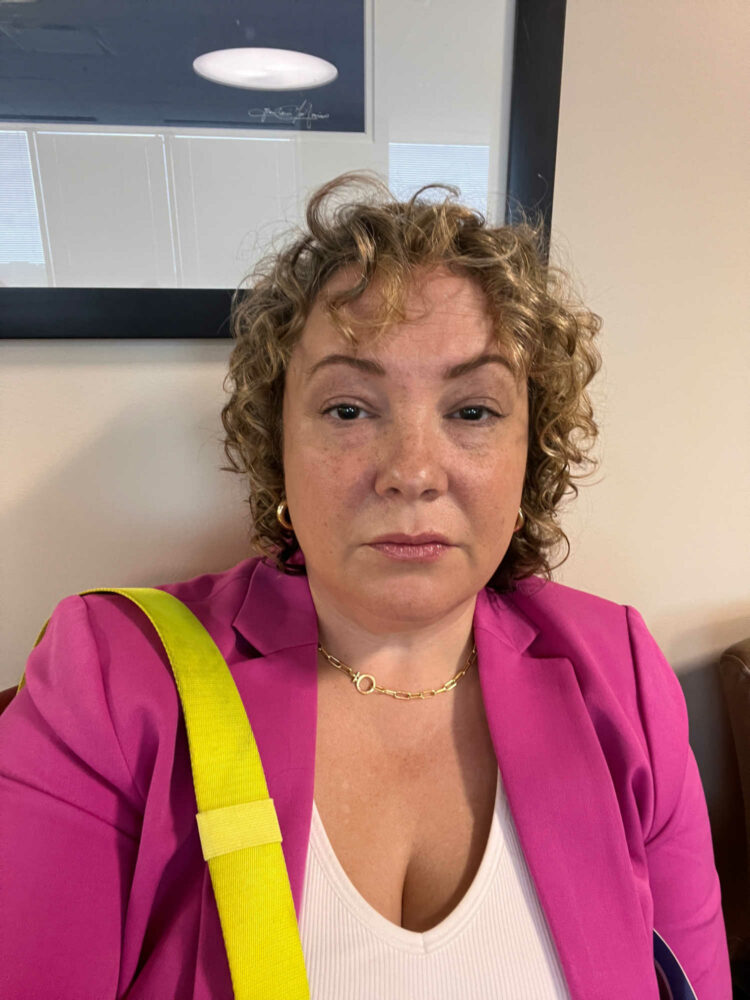 Spidey Senses Tingling…
It just didn't add up. These migraines were increasing and I had been working on reducing stress. I was meditating. I was on Wellbutrin and seeing a therapist. I was taking hormones and experiencing benefits. I was moving my body more often and with a higher intensity. I was feeling better in every way except my eyes.
Another reader shared how my flashes, which I was now describing as white lightning bolts in the peripheral view and when my eyes were closed, could be a retina issue. A third told me it could be a sign of too much estrogen. I decided to make an appointment with a retina specialist and if it was nothing, make an appointment with my menopause care provider to discuss my HRT levels.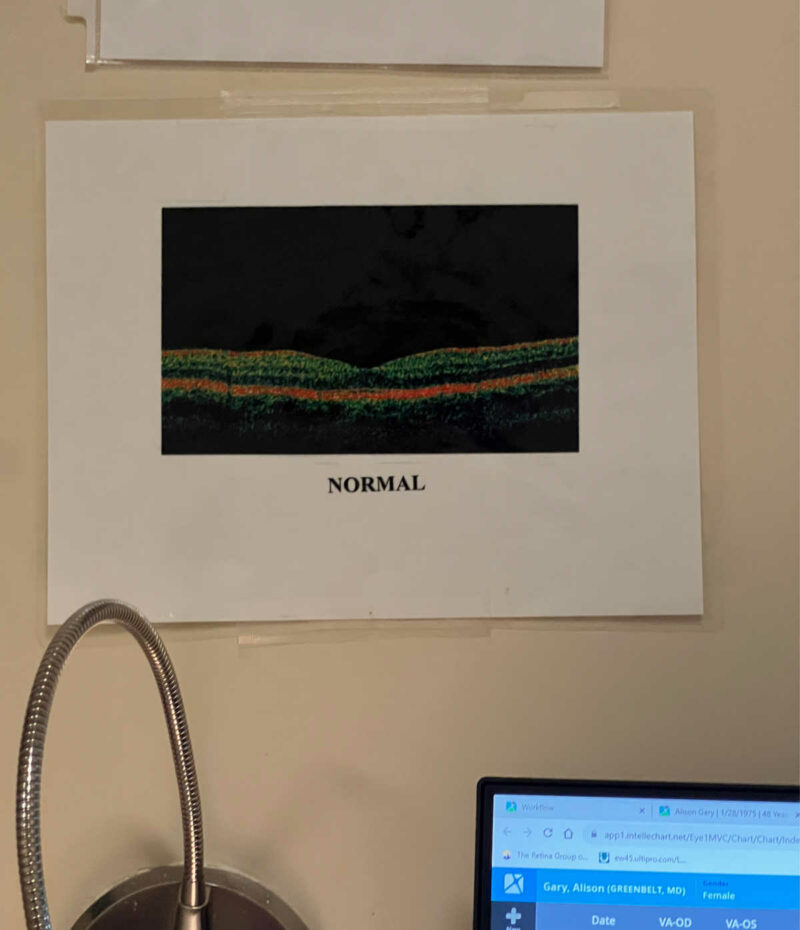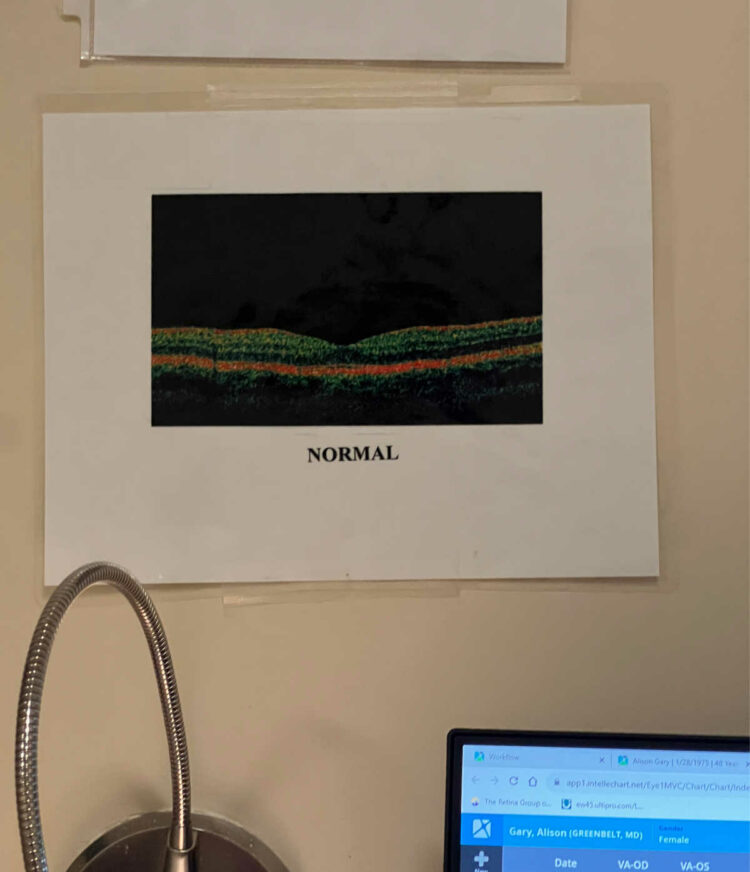 At the retina specialist, they did the same exact tests as I had weeks prior at the ophthalmologist. I sat in the exam room after musical chairs in front of various machines, waiting for the doctor. On the wall was a photo of an eye, looking like the earth's core with a small dip in the middle. And on the computer screen was my retina, a black and white version that looked almost exactly the same.
But while the doctor was checking my eyes she was asking more questions about my lifestyle, my medications, and what I was experiencing.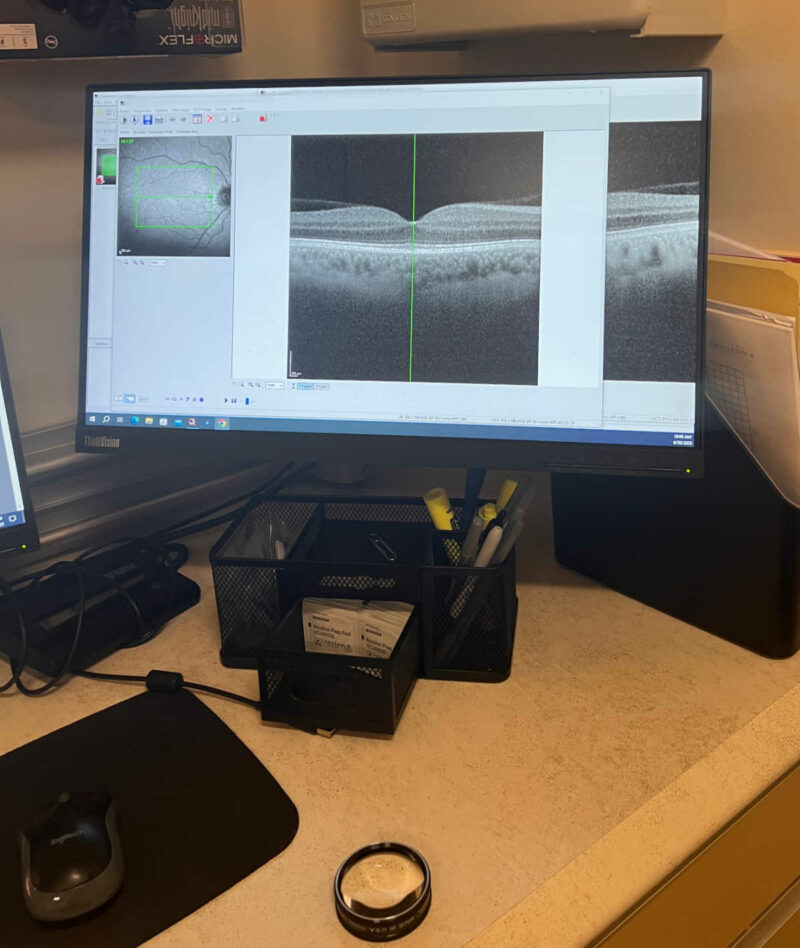 She said she wanted to check something else and pulled out a probe about the side of a pencil with a soft rounded tip. She picked up this tiny lens that looked like something you'd snap to your phone case to take closeup photos.
She'd ask me to look in one direction as she pressed the probe in the other, and I felt my eye bulge out as a bright light was shown in. It didn't hurt but it did feel very dystopian.
She had a virtual scribe on her tablet who was on speakerphone taking in the whole appointment. The doctor said she couldn't describe what she saw so she'd draw a picture and show it to the scribe. Dear reader, her drawing looked like one of those doilies we used to make valentines in elementary school.
She said it was lucky I came in when I did. I had lattice degeneration in both eyes. One, it wasn't too bad and could be remedied via laser in that same office. The other however, needed surgery and soon. Like this Saturday, the Saturday of Labor Day.
How Do You Know It's Really Something?
Studies have shown that women have a higher pain tolerance than men. Any person in a long-term relationship with a man knows this to be true, whether it is catching a cold, getting a splinter, or dropping something on their toe.
We regularly joke if men had periods, products would be free, and menstrual leave would be mandatory at every workplace. Going through perimenopause I'd like to add that if men went through "The Change," we'd have way more studies on it, and way more solutions that would of course be covered by every insurance provider.
Instead, we stumble in the dark, taking moments of light from the friend or elder relative who shares their experience, the TikTokker who shows up on our FYP discussing her experience with testosterone pellets, the YouTuber who made a parody song about hot flashes, and the preview of whatever Oprah is selling before the "buy now" button.
Getting "Advice"
Weird eyes? Yeah my cousin had that, they were ocular migraines. My brother is an ophthalmologist and said it may be a detached retina. They're aural migraines I've had them since I was a teen; you haven't heard of them? I saw a YouTube that castor oil can evaporate floaters, have you tried castor oil? I saw this woman on TikTok she said her naturopath says they're due to an excess of estrogen and she said some supplement could balance you out… let me see if I can find that video…
When you're over 40 everyone has a story about your symptom. And as women, we are used to weird-ass and downright painful symptoms. It's hard to know when it's serious and when again we'll regret making that appointment.
We have gone to doctors who recommend Motrin and a heating pad. We've avoided doctors because they ignore our reason for being there and focus on the number on the scale. We've had our most sensitive parts treated like car parts by individuals with diploma after diploma on the wall. We've been called hysterical, sensitive, stressed, anxious, and over dramatic. Doctors help, doctors heal, and doctors care… but doctors are human too.
We women need to trust our gut. Yes, we've dealt with decades of weird symptoms, shame, and pain. But with that we know when something's different… that is if we listen to our guts and learn to trust them again.
Does it really hurt or is it getting older? Did I do it to myself and can I fix it? Is this serious or is this me just feeling like shit in so many other ways due to age and perimenopause that this is just the straw that is breaking this camel's back? Will I get help or will I get judgment?
Men vs. Women
My husband has discipline, such discipline. He had back pain and read dairy caused inflammation. That day he stopped consuming dairy and to this day avoids it. He decided as a new dad he was drinking too much at the end of the day so he just stopped drinking and has never drank since. He saunas and Theraguns and takes cold showers and dry brushes and uses the LED face mask I own but let collect dust. He's hoping to instill some of that in our kid without giving her a complex.
If you spend one week, just one week taking your allergy meds and having a green juice and moving your body daily and going to bed on time, you then have a memory of what it feels like to feel good. Then as you veer into late nights and fast food you'll know when that good feeling is no longer and also what tools can bring you back.
I love this concept, but it's not as easy when you have internal reproductive organs. Are you ovulating? PMS? Pregnant? Yeast or other imbalance? Perimenopause? PCOS? I could go on because our bodies are not consistent nor how they feel or react.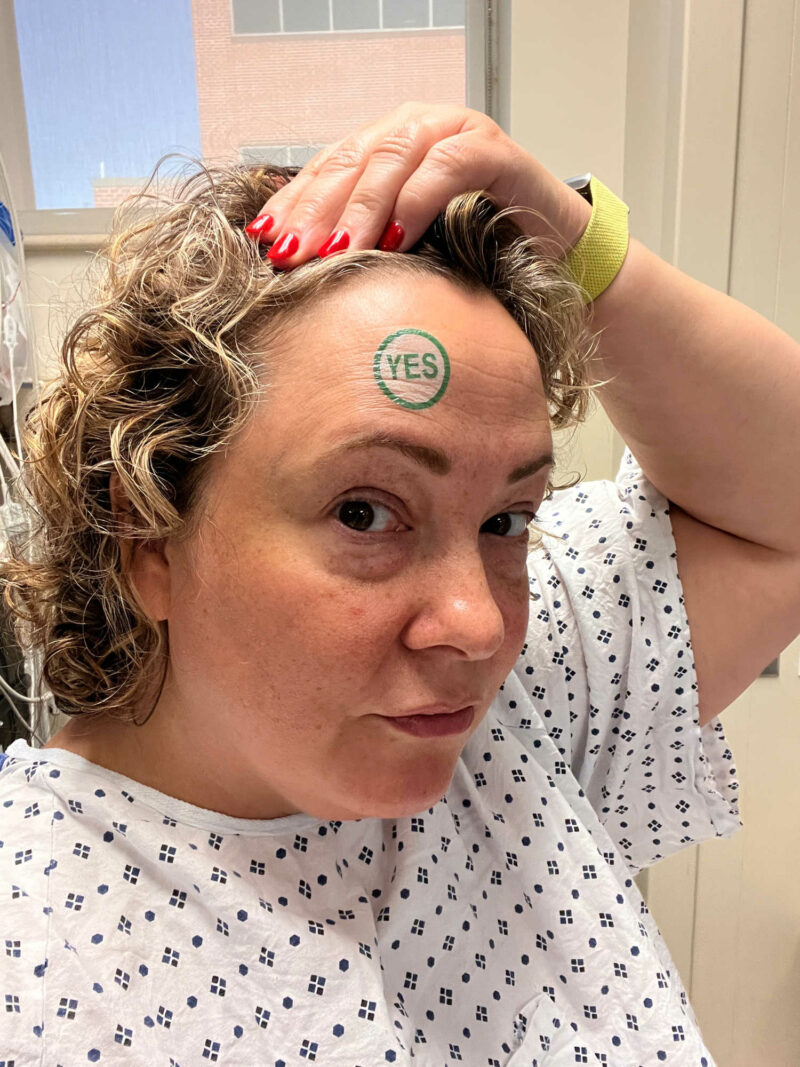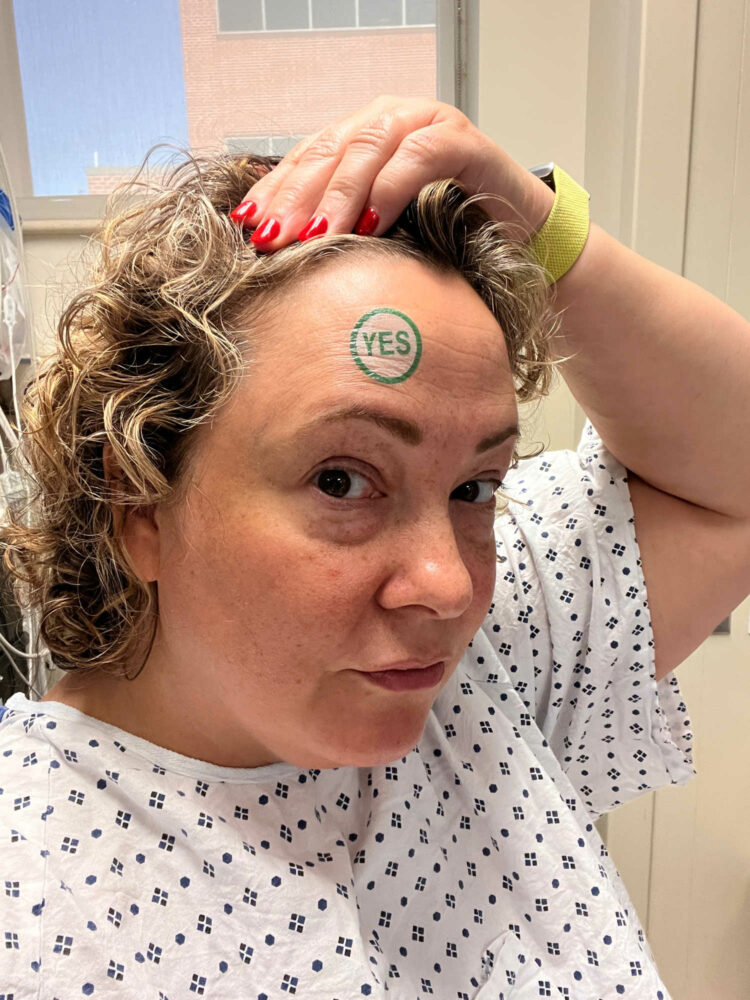 Listening to and Trusting Our Gut
But we still know when something just doesn't feel right. Call it a gut feeling or women's intuition but if we get quiet enough to listen, our body will tell us when things are not right and need attention. And now is not the time to be meek or mild, even though that's what society expects of us once we're in midlife. So I bypassed my doctor and without a referral figuring this is my vision and vision is nothing to eff with, I scheduled an appointment with a retina specialist.
I know most of you have come to Wardrobe Oxygen for fashion advice and ways to be stylish, especially in midlife. But the most stylish thing is to slow down and reconnect with your gut. So many things are going on with our bodies, our relationships, our families, our countries, our environments, our jobs, our finances… it's hard to have a single moment for a slow breath. But we're at a point in life where it's more important than ever to listen, and to trust ourselves when things don't feel quite right.
It is far more stylish to look like the worry-wort in the doctor's office than ignore a symptom. It may be nothing, but it also may be something big. Exercise your ab muscles, exercise your brain, keep challenging yourself and putting yourself out there to stay mentally and physically and psychologically strong. But also strengthen that relationship with your intuition. It's the chicest accessory we grown-ass women can wear.