This article may contain affiliate links; if you click on a shopping link and make a purchase I may receive a commission. As an Amazon Associate, I earn from qualifying purchases.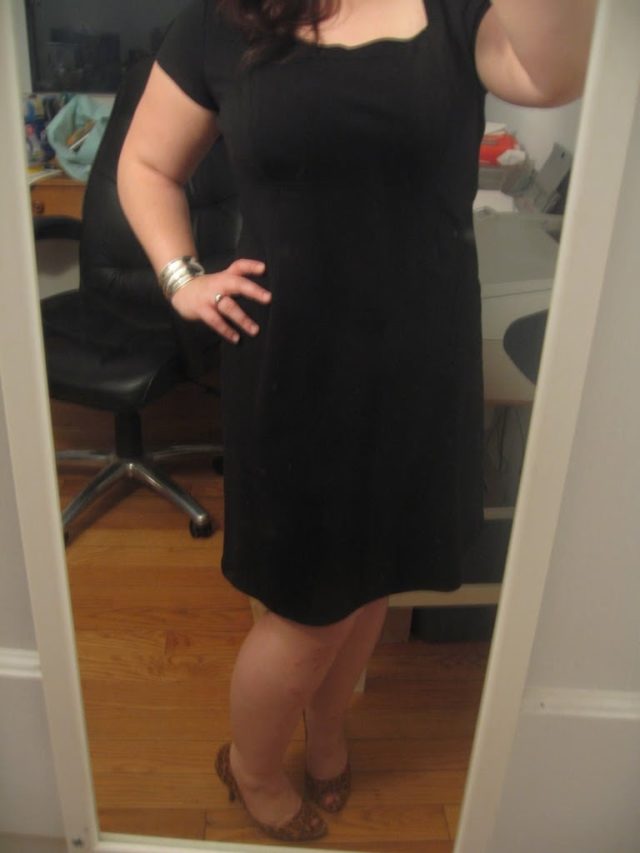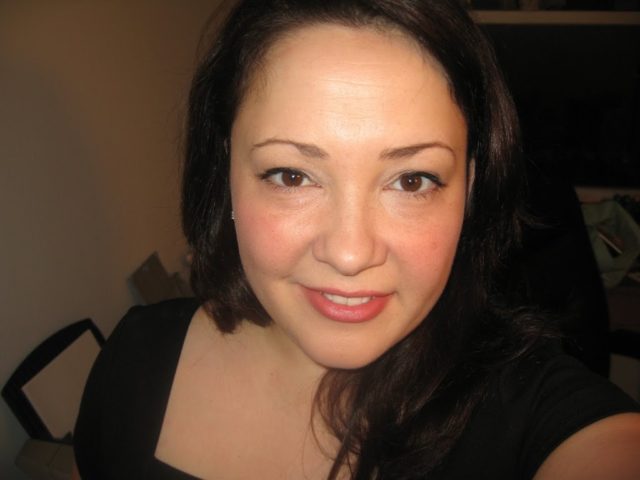 Glad you guys got a laugh from my April Fool's Outfit. Do thank Sarah at StyleIT for it; we were messaging with one another last night trying to decide how to celebrate the day. This morning I got up extra early to don two separate outfits, though the last one came completely randomly. I literally stuck my hand in my dark closet, pulled out a top and a skirt and this is the combo that ended up. The belt is something I have owned for years but can't part with, even though my figure is NOT made for skinny belts. And the gloves and socks are leftover from an '80s outfit I created for a concert last year (socks were ditched from the costume last minute for the red boots I wore to my first Poison concert in 1989). And my poor Gucci glasses don't fit my face after leaving them in a hot car for a week.
So I brushed out the teasing, removed the red lipstick and added Nars lipstick in Dolce Vita.
Outfit is black ponte dress from Ann Taylor, leopard peeptoe heels from BCBGirls, diamond studs from Diamond Nexus Labs and my silver cuff. Icky day out, so I wore my pink trench from Ann Taylor Loft.
We just got back from the welcome lunch and it was sooo good! We all went with appetizers as entrees – I got these mushrooms sauteed in herbs and truffle oil and marinated artichoke hears that I could cut with a fork that were with roasted red peppers and a Bechamel sauce. Tres yum! It was nine of us from my team and we had a really great time. Don't know if I have room for the food that is at the reception in two hours!