This article may contain affiliate links; if you click on a shopping link and make a purchase I may receive a commission. As an Amazon Associate, I earn from qualifying purchases.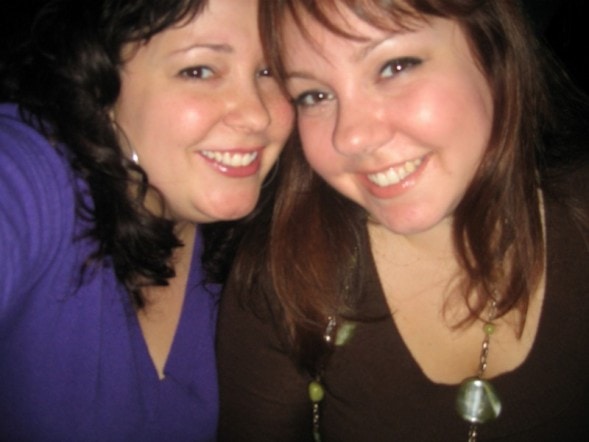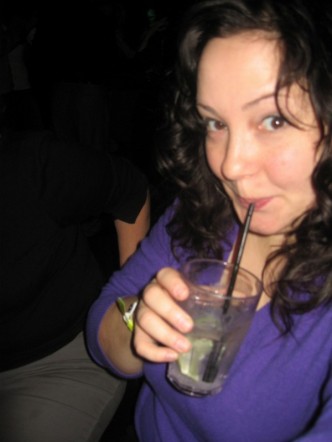 Friday after work I headed across the street for a Happy Hour with friends. There were about a dozen of us and we had a great time. I wore what I wore to work, a quick swipe of MAC Blot Powder and my lipgloss to look a bit more pulled together. I stayed there until about 9pm. Picture of me with my Belvedere and soda, and then with my sister.
Heading home on the Metro I was feeling really icky and sickly.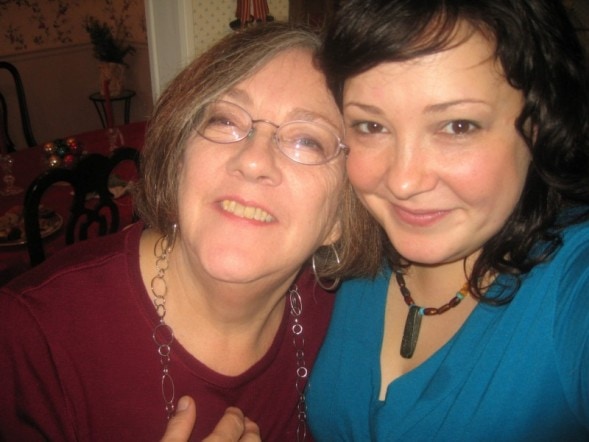 Saturday started with an early-morning yoga class, then we went to my husband's aunt's house for a Christmas brunch. My hives had come back again, so i dressed for comfort more than for style – teal jersey dress from Proenza Schouler for Target, beaded necklace from Mexico, brown suede slouch boots from Silhouettes, my green pashmina. Picture with my mom.
Hair was washed and conditioned that morning, air dried. I hit a few pieces with the curling iron and used a bit of Jonathan Silky Dirt to add separation and shine.
Makeup was L'Oreal True Match concealer in W1-3, philosophy's The Supernatural in Beige, Cargo Matte BeachBlush in Tenerife, Revlon Super Lustrous Lip Gloss in Glossy Rose, Revlon ColorStay shadow quad in Neutral Khakis – khaki on lid, a bit of olive in crease and along lash line. Cover Girl LashBlast mascara in black.
Saturday night, didn't do much of anything. Out friend came over, but I hardly recall because I took medicine for my hives and passed out on the couch until 10pm, when I dragged myself to bed.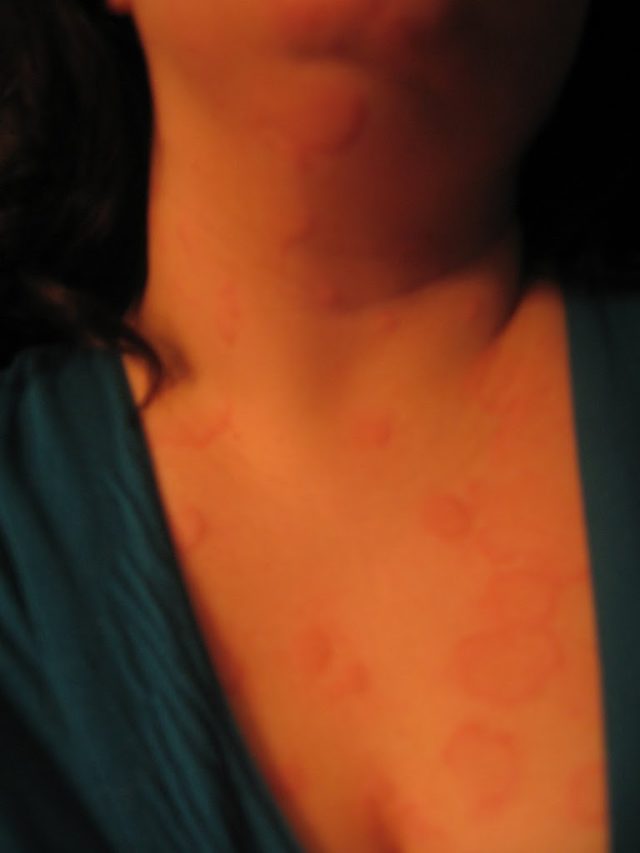 Sunday, went to brunch with friends. The hives were even worse; I put on the same dress and boots from the previous day since I just couldn't function very well. No makeup, as that the hives had spread to my entire face. After we went to Target for last minute Christmas needs, then I spent the rest of the day consuming Vitamin C, sleeping and feeling miserable. Here's a lovely picture of some of my hives.
And yes, they are confirmed to be stress-related, exasperated by allergens. Saturday I was in contact with adorable fluffy kitties that I am allergic to. So I am to have about 2,000 milligrams of Vitamin C a day, eat yogurt, use baking soda and oatmeal to soothe, take cool baths, keep up with the anti-histamines and try to relax.