This article may contain affiliate links; if you click on a shopping link and make a purchase I may receive a commission. As an Amazon Associate, I earn from qualifying purchases.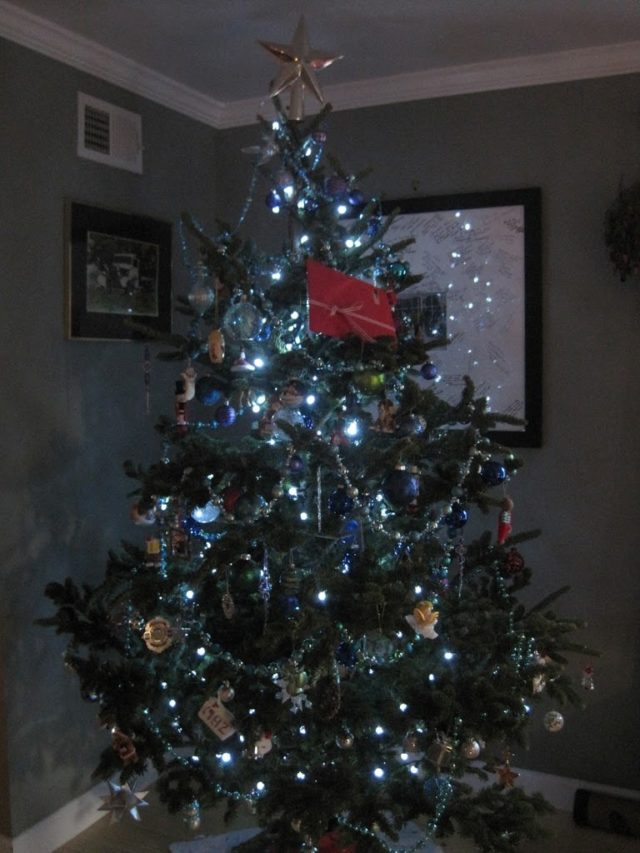 The only wrapped present – for Emerson, from our friend A. Nice and high so it can't be torn open by a toddler or dog
We FINALLY got a tree! A week or so ago, I saw that the school where my husband went from Kindergarten-8th grade was selling trees as a fundraiser. Saturday we headed over and got one. While there we bumped into my husband's 3rd grade teacher who remembered my husband!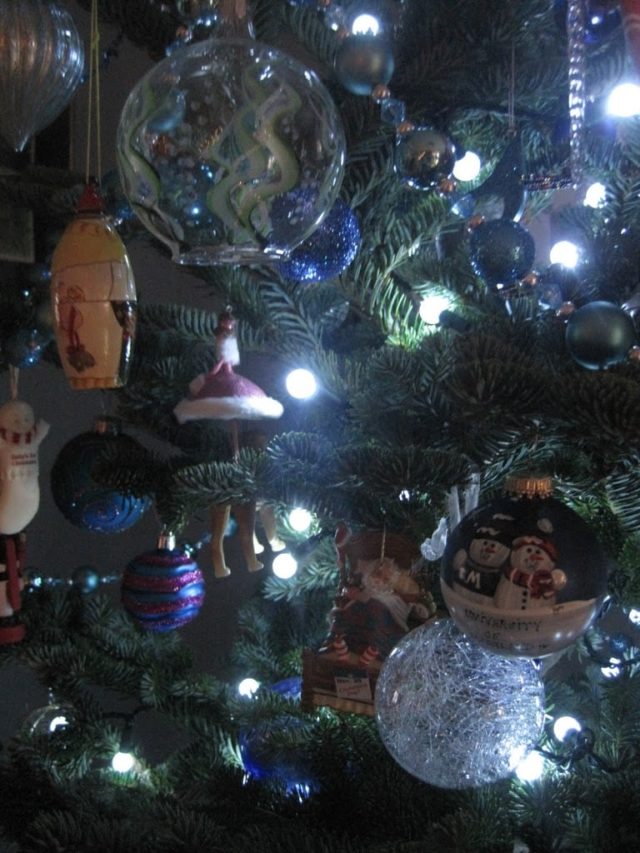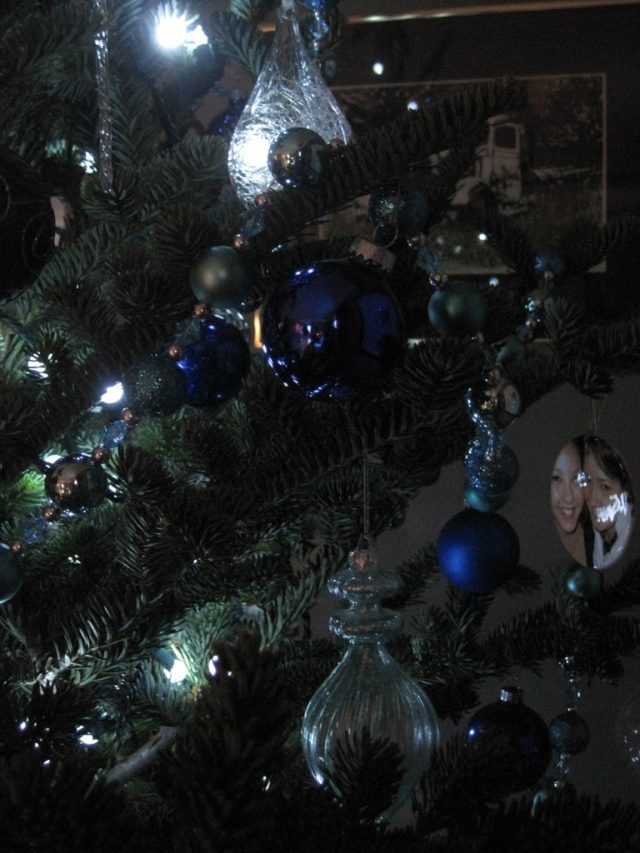 Saturday was pretty hectic after getting the tree, having to get ready for the party, get Emerson ready and to my mom's house… all we did was put the tree in the stand and add water. Sunday while Emerson napped, I got around to finally trimming the tree.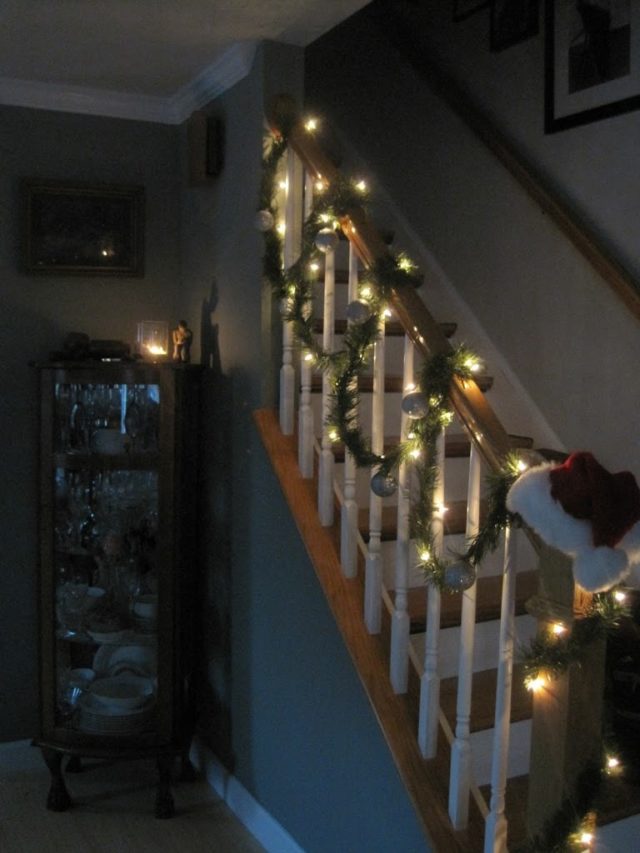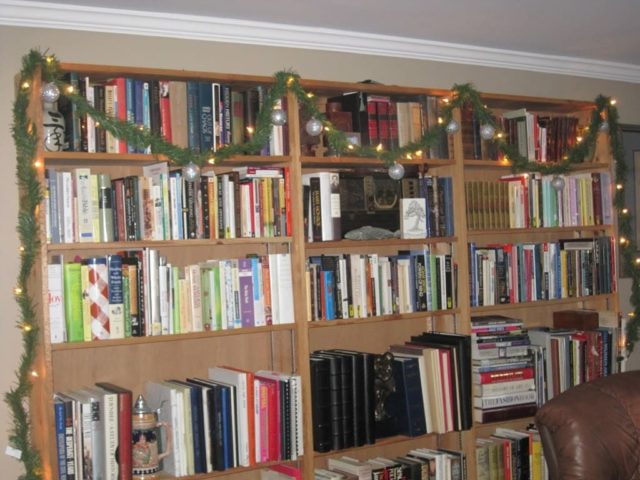 I also added some decorations to the rest of the house – lighted garland from the banister and on the bookcase in the living room, a lighted garland around the front door and lights along the top of our fence around our front yard.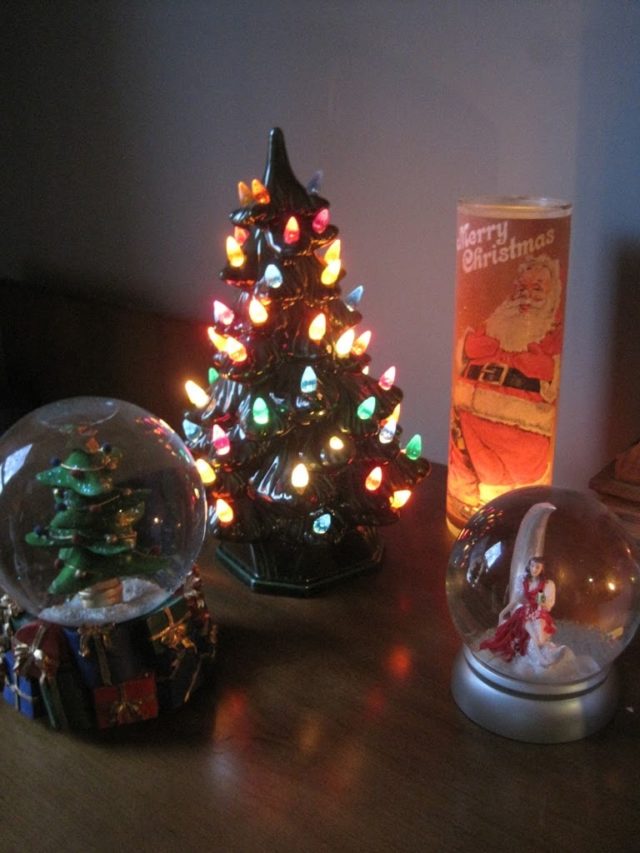 When my father-in-law passed away, we inherited all his Christmas decorations. This was his light-up tree and candleholder. His ornaments are also mixed in with ours on the tree.
When Emerson came downstairs after her nap she was in awe. "Ooooh wow!" Totally made it all worthwhile!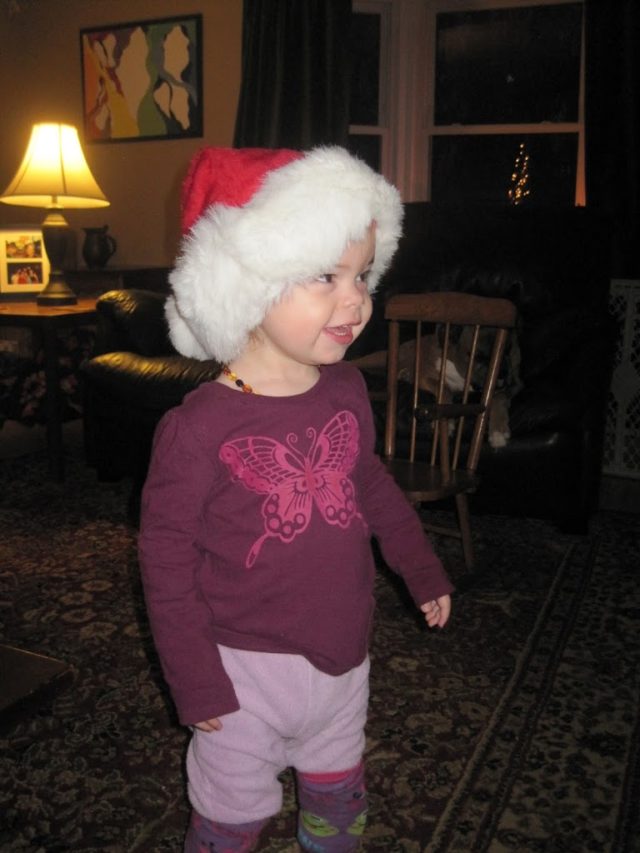 Please forgive the outfit – this is what happens when Daddy dresses her after her nap
She also saw the Santa hat on the banister and said, "Hat? Presents?" I took down the hat and put it on her and she wore it the rest of the evening and asked for it again this morning. Even when in the car seat on the way to take me to the Metro she HAD to wear the hat!